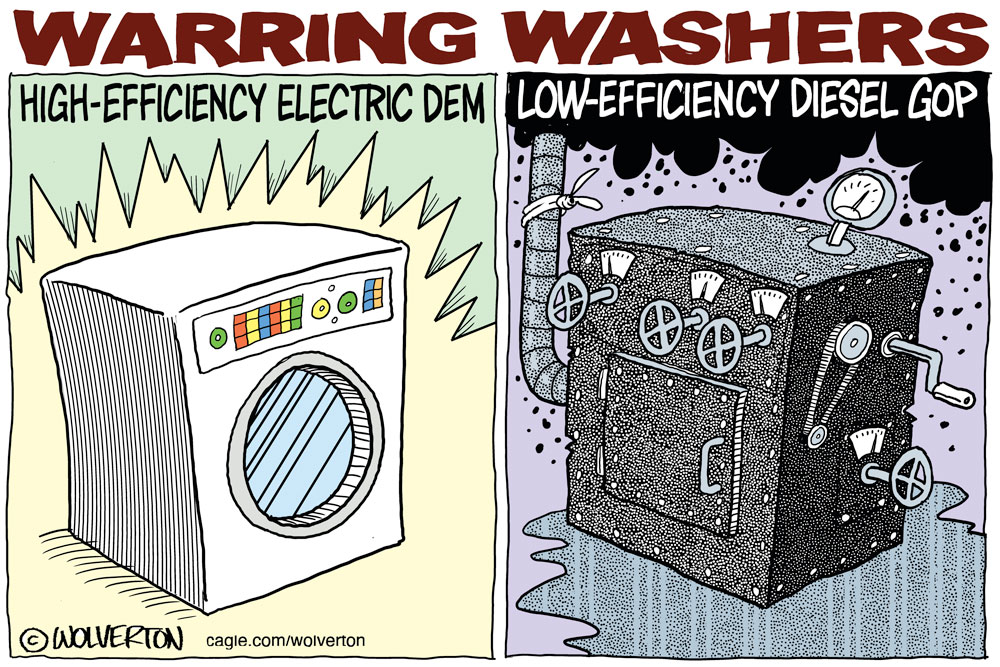 To include your event in the Briefing and Live Calendar, please fill out this form.
Weather: Mostly sunny. Highs in the lower 90s. North winds 5 to 10 mph, becoming northeast 10 to 15 mph in the afternoon. Thursday Night: Mostly clear. Patchy fog after midnight. Lows in the lower 70s. East winds 5 to 10 mph.




Today at a Glance:
The U.S. Supreme Court releases its last and most-consequential opinions of the 2022-23 term today at 10 a.m. This could be the last session, but not necessarily so. Scotus Blog will be live-blogging the releases from inside the courtroom here, starting at 9:30. The court's undecided cases are briefed as follows by The New York Times:
Drug Court is off this week.
Dangerous dog appeal: Jimmie Robinson II and Tenille Payne are appealing Palm Coast Animal Control's designation of their pit bull mix, Ghost, as a dangerous dog following the dog biting the couple's daughter on June 5. The dog lives at 8 Ryall Lane in Palm Coast. The hearing is at 10 a.m. at Palm Coast City Hall, 160 Lake Avenue.
The Flagler County Public Library Book Club meets from 2:45 to 4:30 p.m. at the Flagler County Public Library, 2500 Palm Coast Pkwy NW, Palm Coast. Today's title: Remarkably Bright Creatures, the novel by Shelby Van Pelt. No reservations are required, but please call to verify the date and time of the meeting.  New members are always welcome so just show up to join in the literary fun.
The Florida Supreme Court releases opinions at 11 a.m.
The state Suicide Prevention Coordinating Council
meets in Broward County, 9 a.m. at the North Broward Regional Service Center, 1400 West Commercial Blvd., Suite 203, Fort Lauderdale.
The Florida Board of Medicine and the Florida Board of Osteopathic Medicine hold a 1 p.m. joint online meeting to discuss rules about treatment of gender dysphoria. You may register to attend the meeting from your computer, tablet, or smartphone through the following link: https://www.floridahealth.gov/2023-06-30_JointBoardMeeting
Broadband: The Florida Department of Economic Opportunity's Office of Broadband meets at 5:30 p.m. at the University of North Florida, Adam W. Herbert University Center, 12000 Alumni Dr., Jacksonville. It is part of a series of meetings to discuss broadband connectivity and availability.




In Coming Days:
Friday: Sen. Rick Scott is the keynote speaker at the Pasco County GOP's Lincoln Day Dinner, Spartan Manor, 6121 Massachusetts Ave., New Port Richey.
Saturday: Florida's new fiscal year begins.
July 4: Independence Day celebrations will be a joint venture between local governments. The day will begin in Flagler Beach with a 5-K over the bridge, starting at 6 a.m. The Flagler Beach Rotary will host the traditional 10 a.m. Independence Day Parade down State Road A1A starting at 10 a.m. DJ Vern of 97.3 FM, the Flagler Beach radio station, will host Music in the Park at veterans Park in Flagler Beach from 11 a.m. to 5 p.m. Gates open at 5 p.m.  at the Flagler County airport. Local elected officials will read the Declaration of Independence at 7 p.m. The fireworks will go off at 9. See parking and other details here.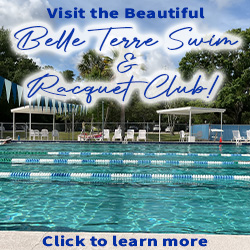 Keep in Mind: The Belle Terre Swim & Racquet Club is open, welcoming and taking new memberships, and if you enroll before Sept. 1, you'll beat the price increase kicking in then. Experience the many amenities including a lap pool, wading pool, tennis/pickleball courts, sauna, and a modern wellness center–all for less than what you'd pay just for a fitness center at your typical commercial gym. Friendly staff is available to answer any questions you may have about becoming a member. Belle Terre Swim and Racquet Club is the sort of place where you can connect with fellow community members and experience the welcoming atmosphere that sets BTSRC apart. If you have any questions, feel free to call at 386-446-6717. If you would like to learn more about our club and membership options please visit online.
American Impressions: The WPA Guide to Kansas, written in the mid-1930s, right about the time of FDR's yet-unequaled landslide since Jim Monroe,  but not published until 1939, writes this about one of my favorite cities in the world, a city of 1,000 at the time, about 1,400 today: ""Hill City, like Kansas," admitted a local writer, "has come through cyclones, hot winds, prairie fires, county seat fights, and droughts until today (1936) she is the largest . . . city in Graham County. Not only in their ability to survive disasters but also in their fondness for civic organizations are the residents of this town typical of their State. In addition to having membership in church guilds and literary and social clubs, Hill Citians are active in such groups as the American Legion, Rotary, the Y.M.C.A., the Masons, Oddfellows, Woodmen, and their various women's auxiliaries. Even though all the local members of the G.A.R. are now dead, its women's division still holds meetings. Almost everyone belongs to some group and almost every group, from the elementary school to the veterans, has a band that, clad in striking costume, drills for prizes on every gala occasion."" I was that Rotary Club's guest in 1999 as I was traveling the country on assignment, and they sang me "Home on the Range," then and now bringing me to tears of affection for that moment, those glimmering souls, opening their hearts to a stranger as if I were a lost Arab in the Empty Quarter–which those Great Plains just about are–their hospitality as good to me as a recurrent July 4, whenever I get despondent about this country's less glimmering souls. In the video below, there is a visit to what is now called something like the Schweitzer Motel, which is not the name it had when I stayed there a few nights. It was called the Pommeroy Inn, and a sign in the window about fresh rolls or cinnamon buns had attracted me, even though I have never been a fan of cinnamon buns. The owners, very old then, treated me like their son. But then everyone there treated me like family, I have no idea why, or why all these memories choose to rush me today, unless there is some filial connection between Hill City and memories of my long lost mother: June 29 is St. Peter's day (La Saint Pierre, as she'd say with that paradoxical way the Catholic Church had of feminizing male saints' days, as if in subliminal repentance for St. Paul's misogyny), a special day between my mother and I, the one day a year when I loved expecting the three-for-$5 ties she would get me from Chinatown in Manhattan, and that I have and wear still, favoring them more than any gaudy and soulless $50 variety I have ever found. One day I will find a $5 tie with Hill City's imprints, or something like its oil museum at the end of town, if I remember well.
—P.T.
Now this: 

The Live Calendar is a compendium of local and regional political, civic and cultural events. You can input your own calendar events directly onto the site as you wish them to appear (pending approval of course). To include your event in the Live Calendar, please fill out this form.
For the full calendar, go here.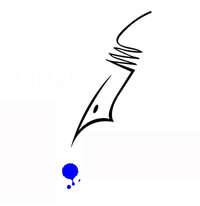 Right from Hill City on State 21, an improved road, to the only SOD HOUSE (open) in Graham County, 1.5 m. This reproduction, a fine example of the prairie pioneer's architecture, was built in 1925. It has two rooms with dirt floors, plastered walls, two windows, and a door. When the pioneers passed beyond the forested lands—which ended approximately at Kansas City, Mo.—and pushed out on the treeless plains where neither wood nor stone was available for building, they cut the hard prairie turf into bricks to form walls that would support the weight of a roof and give protection from the weather. These sod walls were no deterrent to snakes or rodents, however, and, since the houses were often half dugouts, with one side of their roofs projecting from a hillside, grazing buffalo would sometimes crash through the roof and join the occupants below.
— From The WPA Guide to Kansas (1939).