To include your event in the Briefing and Live Calendar, please fill out this form.
Weather: Partly cloudy. A slight chance of showers and thunderstorms in the morning, then a chance of showers and thunderstorms in the afternoon. Highs in the mid 90s. West winds around 5 mph, becoming north in the afternoon. Chance of rain 40 percent. Heat index values up to 105. Wednesday Night: Partly cloudy. A slight chance of showers and thunderstorms in the evening. Lows in the mid 70s. Southeast winds 5 to 10 mph, becoming southwest after midnight. Chance of rain 20 percent.




Today at a Glance:
In Court: Jamier T. Lee-Bright, the 25-year-old Palm Coast resident who shot his dog Rocky, is sentenced of 21 Seaman Trail East in Palm Coast, is sentenced by Circuit Judge Terence Perkins at 1:30 p.m. in Courtroom 401 at the Flagler County courthouse. Lee-Bright tendered a plea on May 1. The dog was severely wounded but recovered. (2022CF000328)
Separation Chat, Open Discussion: The Atlantic Chapter of Americans United for the Separation of Church and State hosts an open, freewheeling discussion on the topic here in our community, around Florida and throughout the United States, noon to 1 p.m. at its new location, Pine Lakes Golf Club Clubhouse Pub & Grillroom (no purchase is necessary), 400 Pine Lakes Pkwy, Palm Coast (0.7 miles from Belle Terre Parkway). Call (386) 445-0852 for best directions. All are welcome! Everyone's voice is important. For further information email [email protected] or call Merrill at 804-914-4460.
Weekly Chess Club for Teens, Ages 9-18, at the Flagler County Public Library: Do you enjoy Chess, trying out new moves, or even like some friendly competition?  Come visit the Flagler County Public Library at the Teen Spot every Wednesday from 4 to 5 p.m. for Chess Club. Everyone is welcome, for beginners who want to learn how to play all the way to advanced players. For more information contact the Youth Service department 386-446-6763 ext. 3714 or email us at [email protected]




In Coming Days:
July 4: Independence Day celebrations will be a joint venture between local governments. The day will begin in Flagler Beach with a 5-K over the bridge, starting at 6 a.m. The Flagler Beach Rotary will host the traditional 10 a.m. Independence Day Parade down State Road A1A starting at 10 a.m. DJ Vern of 97.3 FM, the Flagler Beach radio station, will host Music in the Park at veterans Park in Flagler Beach from 11 a.m. to 5 p.m. Gates open at 5 p.m.  at the Flagler County airport. Local elected officials will read the Declaration of Independence at 7 p.m. The fireworks will go off at 9. See parking and other details here.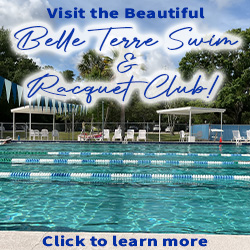 Keep in Mind: The Belle Terre Swim & Racquet Club is open, welcoming and taking new memberships, and if you enroll before Sept. 1, you'll beat the price increase kicking in then. Experience the many amenities including a lap pool, wading pool, tennis/pickleball courts, sauna, and a modern wellness center–all for less than what you'd pay just for a fitness center at your typical commercial gym. Friendly staff is available to answer any questions you may have about becoming a member. Belle Terre Swim and Racquet Club is the sort of place where you can connect with fellow community members and experience the welcoming atmosphere that sets BTSRC apart. If you have any questions, feel free to call at 386-446-6717. If you would like to learn more about our club and membership options please visit online.
Notably: In case you have doubts about global warming. From Statista, "The Incredible Size of Canada's Wildfires": "Wildfires in Canada continue to rage. Firefighters have extinguished hundreds of fires, while 160 were classified as 'under control' and 75 are 'being held' on Monday. Still though, 259 are 'out of control'. The fires are spread across the country, with the worst affected provinces in terms of area burned being Quebec in the East and Alberta and Saskatchewan in the West. As this infographic shows, the size of the total area burned in the country so far this year is huge, and far higher than the ten-year average for this stage of the year. The 7.6 million hectares of burned land compare to a recent average of just 484,000 and already represents the worst wildfire season on record – a period which stretches from May to September. For context, the whole of the Republic of Ireland represents an area of 7 million hectares."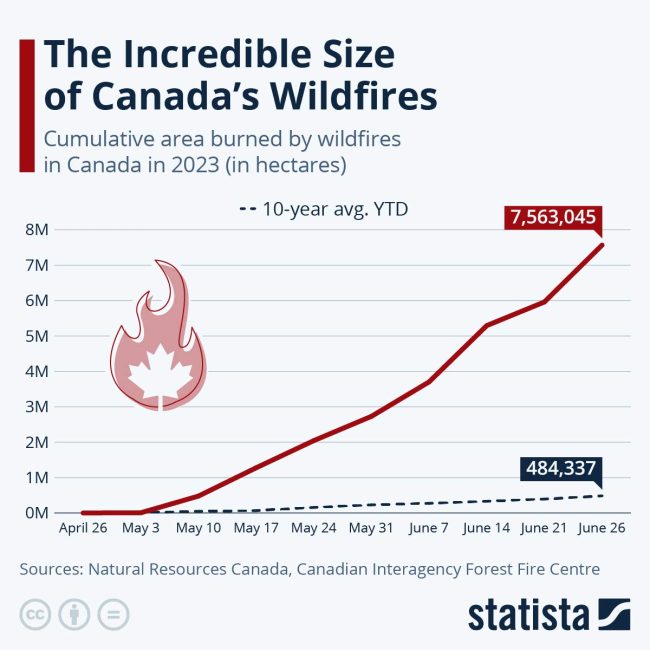 Now this:

The Live Calendar is a compendium of local and regional political, civic and cultural events. You can input your own calendar events directly onto the site as you wish them to appear (pending approval of course). To include your event in the Live Calendar, please fill out this form.
For the full calendar, go here.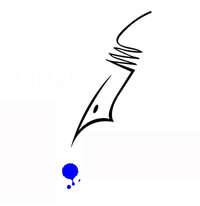 If it were possible (as it would not be) for someone to stand at Fifth Avenue and Seventy-second Street (about two miles from ground zero) without being instantly killed, he would see the following sequence of events. A dazzling white light from the fireball would illumine the scene, continuing for perhaps thirty seconds. Simultaneously, searing heat would ignite everything flammable and start to melt windows, cars, buses, lampposts, and everything else made of metal or glass. People in the street would immediately catch fire, and would shortly be reduced to heavily charred corpses. About five seconds after the light appeared, the blast wave would strike, laden with the debris of a now nonexistent midtown. Some buildings might be crushed, as though a giant fist had squeezed them on all sides, and others might be picked up off their foundations and whirled uptown with the other debris. On the far side of Central Park, the West Side skyline would fall from south to north, die down after a few seconds, and then blow in the reverse direction with diminished intensity.
–From Jonathan Schell's The Fate of the Earth (1982).