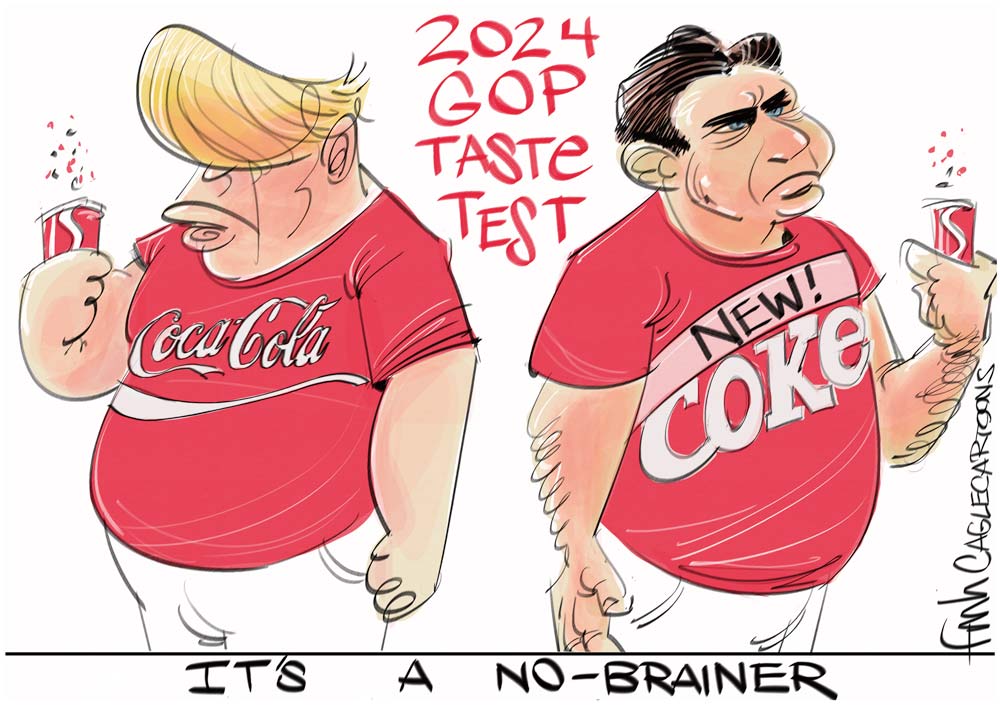 To include your event in the Briefing and Live Calendar, please fill out this form.
Weather: Showers. A chance of thunderstorms in the morning, then thunderstorms in the afternoon. Highs in the upper 70s. Northeast winds 5 to 10 mph. Chance of rain 80 percent. Wednesday Night: Showers likely with a slight chance of thunderstorms. Lows in the upper 60s. Northeast winds 5 to 10 mph. Chance of rain 70 percent.




Today at a Glance:
In Court: The Monserrate Teron trial enters its third day, with the prosecution continuing to put on its case. The jury was selected on Monday. Teron, 59, is accused of sexually assaulting his 7-year-old niece in Palm Coast in November 2019. Before Circuit Court Judge Terence Perkins, starting at 8:30 a.m. in Courtroom 401 at the Flagler County courthouse.
See:
Separation Chat, Open Discussion: The Atlantic Chapter of Americans United for the Separation of Church and State hosts an open, freewheeling discussion on the topic here in our community, around Florida and throughout the United States, noon to 1 p.m. at its new location, Pine Lakes Golf Club Clubhouse Pub & Grillroom (no purchase is necessary), 400 Pine Lakes Pkwy, Palm Coast (0.7 miles from Belle Terre Parkway). Call (386) 445-0852 for best directions. All are welcome! Everyone's voice is important. For further information email [email protected] or call Merrill at 804-914-4460.
Veterans Creative Expression Workshop at the Ormond Memorial Art Museum & Gardens, 78 E Granada Blvd, Ormond Beach, from 11 a.m. to noon. Come create with clay and paint at the Veterans Creative Expression Workshop on May 24th! Those who attended last month's session will now get to paint their clay croton plate creation and all others will paint a pre-made pinch pot. This free program is for VETERANS. A spouse or other family member (age 16 or older) may take the workshop with the veteran, but all participants must register in advance. The Veterans' Creative Expression Workshop Series at OMAM provides an opportunity to explore the museum's current exhibit with Docent Diamond and create a one-of-a-kind art project.
Weekly Chess Club for Teens, Ages 9-18, at the Flagler County Public Library: Do you enjoy Chess, trying out new moves, or even like some friendly competition?  Come visit the Flagler County Public Library at the Teen Spot every Wednesday from 4 to 5 p.m. for Chess Club. Everyone is welcome, for beginners who want to learn how to play all the way to advanced players. For more information contact the Youth Service department 386-446-6763 ext. 3714 or email us at [email protected]
The Circle of Light Course in Miracles study group meets at Vedic Moons, 4984 Palm Coast Parkway NW, Palm Coast, Fl every Wednesday at 1:20 PM. There is a $2 love donation that goes to the store for the use of their room.   If you have your own book, please bring it.  All students of the Course are welcome.  There is also an introductory group at 1:00 PM. The group is facilitated by Aynne McAvoy, who can be reached at [email protected]




In Coming Days:
Tuesday: Meowy Hour at Tortugas, 608 S Ocean Shore Blvd, Flagler Beach, 5-7 p.m.: Join Community Cats of Palm Coast for a Meowy Hour! Enjoy hors d'oeuvres, a beverage of your choice, live music and raffles at Tortugas, the popular Flagler Beach nightspot.
Flagler Pride Weekend is on June 10-11 in Palm Coast's Central Park: All applications (Vendor, Sponsor, Volunteer, Speaker, Entertainment) for Flagler Pride Weekend are now open until midnight on May 20th, 2023. No late applications will be accepted or considered. Vendors, apply here. Flagler Pride weekend is scheduled for June 10-12, at Palm Coast's Central Park.
Notably: Today all you need to do beside having a good beer for the occasion is click on the live YouTube below, of Brooklyn Bridge, and wish it a happy 140th birthday. John A. Roebling's bridge opened on this day in 1883. "There is no more beautiful excursion in the world than crossing the Brooklyn Bridge when the city is lighting up," Simone de Beauvoir wrote in 1952 or so. ( "Il n'y a pas au monde d'excursion plus belle que la traversée du pont de Brooklyn à l'heure où la ville s'illumine.") For that sight, turn on the video around 8:15 p.m.
Now this:

The Live Calendar is a compendium of local and regional political, civic and cultural events. You can input your own calendar events directly onto the site as you wish them to appear (pending approval of course). To include your event in the Live Calendar, please fill out this form.
For the full calendar, go here.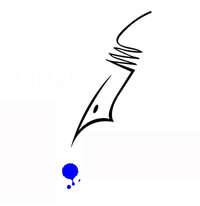 [Justice Neil] Gorsuch dropped a doozy: "Since March 2020, we may have experienced the greatest intrusions on civil liberties in the peacetime history of this country." Now, there obviously was — and still is — a debate to have about the extent of the state, local and federal responses to Covid-19, which killed more than 1.1 million people in the United States from March 2020 to May 2023 and remains among the leading causes of death. But do those measures have a chance of being the "greatest intrusions on civil liberties in the peacetime history of this country"? Consider the competition. Were Covid restrictions a greater intrusion on civil liberties than the forced sterilization of more than 70,000 Americans under the eugenic policies of state and local governments across the country from the 1920s through the 1970s? The mass surveillance of thousands of Americans involved in liberal and left-wing politics by the federal government during the 1960s? The McCarthyite purges of thousands of Americans accused of un-American activities in the 1950s? The Palmer Raids of 1919 and 1920, in which federal agents arrested thousands of Americans on flimsy evidence, with plans to deport them from the country? That's just the 20th century.
–From "Neil Gorsuch Has Given Himself Away," by Jamelle Bouie, The New York Times, May 23, 2023.