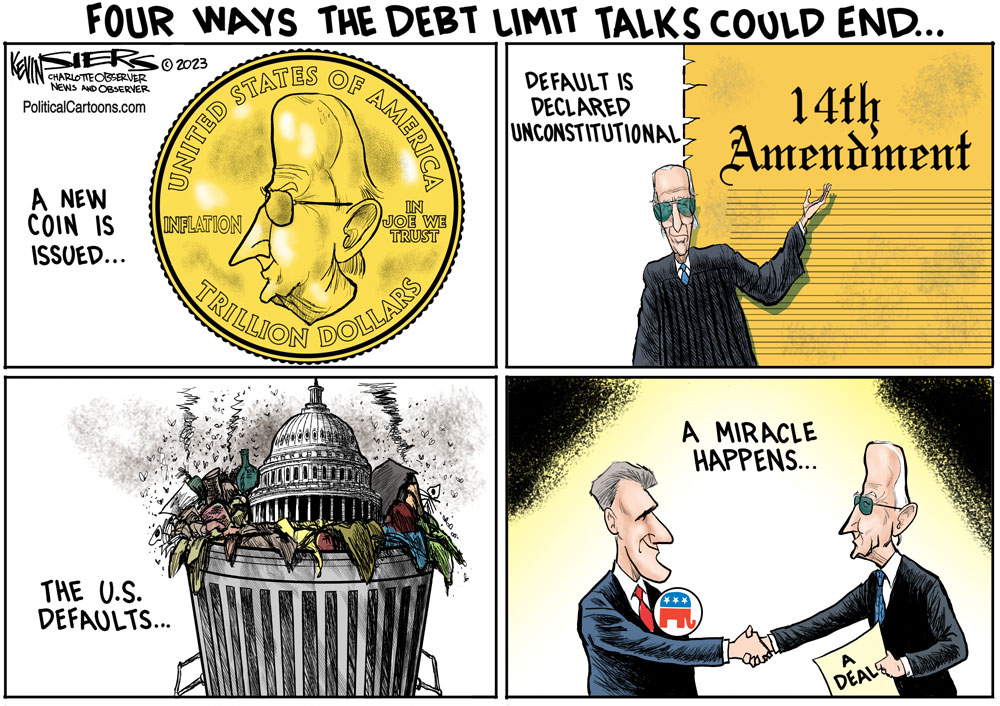 To include your event in the Briefing and Live Calendar, please fill out this form.
Weather: Mostly cloudy with a chance of showers. A slight chance of thunderstorms in the afternoon. Highs around 80. East winds 10 to 15 mph. Chance of rain 50 percent. Saturday Night: Mostly cloudy with a slight chance of showers and thunderstorms in the evening, then partly cloudy after midnight. Lows in the mid 60s. East winds 10 to 15 mph. Chance of rain 20 percent.




Today at a Glance:
The Flagler Beach All Stars hold their monthly beach clean-up starting at 9 a.m. in front of the Flagler Beach pier. All volunteers welcome.
The First Saturday Creative Bazaar Arts and Craft Market, a flea market presented by the Palm Coast Arts Foundation, is scheduled for 9 a.m. at the foundation's grounds, 1500 Central Avenue in Palm Coast's Town Center.
The Saturday Flagler Beach Farmers Market is scheduled for 9 a.m. to 1 p.m. today at Wickline Park, 315 South 7th Street, featuring prepared food, fruit, vegetables , handmade products and local arts from more than 30 local merchants. The market is hosted by Flagler Strong, a non-profit.
Palm Coast Historical Society Speaker Series: Florida's Big Dig, The Intracoastal Waterway History, presented by William Crawford, 10 a.m., Palm Coast Community Center, 305 Palm Coast Parkway NE. This presentation is the story of people of vision and courage, of a small group of prominent Saint Augustine investors who conceived of the Florida waterway and began the first dredging work; of an obscure group of New England capitalists who provided significant financing and obtained a million acres of undeveloped Florida public land in pursuing what was, at best, a speculative enterprise; of innumerable citizen groups like the Florida east coast chamber associations and the larger Atlantic Deeper Waterways Association that demanded at the turn of the last century what they believed was the peoples right-a public waterway, free of the burden of tolls; and finally, of the U>S> Army Corps of Engineers, who conducted all of the Florida waterway's early surveys and assumed the project's control in 1929 to convert what was once a private toll way into Florida's modern-day, toll-free Atlantic Intracoastal Waterway. The women's defiant advocacy, despite physical violence and verbal abuse, revived the crusade for a federal suffrage amendment and established a tradition of highly visible public protest in the nation's capital.




Sunshine and Sandals: 1 to 2:30 p.m. at the Palm Coast Community Center, 305 Palm Coast Parkway NE. Cornerstone is "inviting all Flagler County Residents Out To Learn "ALL THINGS FLAGLER!!" We have fun as Kim Sunshine discloses Parks & Beaches and which are dog friendly. Trails that can be biked, driven, or walked, plus Social Clubs you can join, Golf clubs, and more. All Attendees Would Agree Our Sunshine & Sandals Social is Fun and Informative. We are excited to say that the Flagler Historical Society will be here in May to speak on the history of our area. So DON'T Miss Out! Bring a spouse, or friend or just make some new ones."
The Flagler County Republican Club holds its Annual Kentucky Derby Event starting at 4:30 p.m. at Pine Lakes Country Club, 400 Pine Lakes Pkwy, Palm Coast.
Arthur Miller's 'All My Sons' at City Repertory Theatre, at 7:30 p.m. April 28-29 and May 5-6, and at 3 p.m. April 30 and May 7. Performances will be in CRT's black box theater at City Marketplace, 160 Cypress Point Parkway, Suite B207, Palm Coast. Tickets are $20 adults and $15 students, available online at crtpalmcoast.com or by calling 386-585-9415. Tickets also will be available at the venue just before curtain time. See the preview: "Sacrifice for the American Dream: Palm Coast's City Repertory Theatre Stages Arthur Miller's 'All My Sons'."
'Barnum,' at Flagler Playhouse, 301 E Moody Blvd, Bunnell. Tickets: $30. Book here. P.T. Barnum, the Greatest Showman on Earth, combines razzle-dazzle with charm and brass to sell "humbug" to cheering crowds. A joyful and moving musical portrait of the 19th century's greatest show-biz legend, Barnum is a colorful, dynamic spectacle with heart. Cy Coleman and Michael Stewart's rousing score includes "There's a Sucker Born Every Minute," "Join the Circus," "The Colors of My Life" and "Come Follow The Band." See: "Before Fox News, There Was Barnum's 'Sucker Born Every Minute': Flagler Playhouse Stages Timely Musical."




Grace Community Food Pantry, 245 Education Way, Bunnell, drive-thru open today from 10 a.m. to 1 p.m. The food pantry is organized by Pastor Charles Silano and Grace Community Food Pantry, a Disaster Relief Agency in Flagler County. Feeding Northeast Florida helps local children and families, seniors and active and retired military members who struggle to put food on the table. Working with local grocery stores, manufacturers, and farms we rescue high-quality food that would normally be wasted and transform it into meals for those in need. The Flagler County School District provides space for much of the food pantry storage and operations. Call 386-586-2653 to help, volunteer or donate.
The Palm Coast Songwriters Festival is scheduled for May 4-7 at the Daytona State College Amphitheater, 545 Colbert Lane, Palm Coast, and other venues. Check the schedule for details. Starting at 5 p.m. May 4, midday on May 5, 6 and 7, with nearly 40 HIT Songwriters with over 125 #1 HITS and hundreds of additional charted songs to their credit performing May 4-7, 2023. Single-day tickets are $50. This year, songwriter/artists performing at the festival will include Deana Carter, Darryl Worley, Ira Dean (formerly of Trick Pony), Andy Griggs, Matraca Berg, and Anthony Smith, along with over 30 additional phenomenal songwriters.  These great songwriters give the attendees the ability to peek behind the curtain and learn the story behind the songs, along with hearing the writers perform them as well.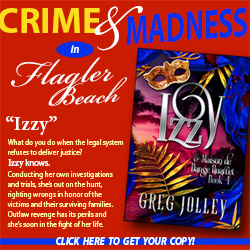 In Coming Days:
Flagler Pride Weekend: All applications (Vendor, Sponsor, Volunteer, Speaker, Entertainment) for Flagler Pride Weekend are now open until midnight on May 20th, 2023. No late applications will be accepted or considered. Vendors, apply here. Flagler Pride weekend is scheduled for June 10-12, at Palm Coast's Central Park.
Notebook: There are moments in sights like the one below that often materialize before your eyes during the course of a day, out of humid air, enough to remind you of the beauty in the ordinary, the immense beauty of this unforgiving, endlessly cruel, unpardonably endearing world. The capture is small consolation for the impossibility of it all. It is as ephemeral as one's days with one's beloved as we mourn the shortness of the days we have together–before a child is off to college, before they're out of state to pedal careers' gears, before we age out of our own planetary short-term rental. It's like that moon caught up in that pole and those lines, its own little perfect conjunction. It doesn't last. It never lasts. It's in the not lasting that beauty and cruelty dance. At least we are lucky enough to feel.
—P.T.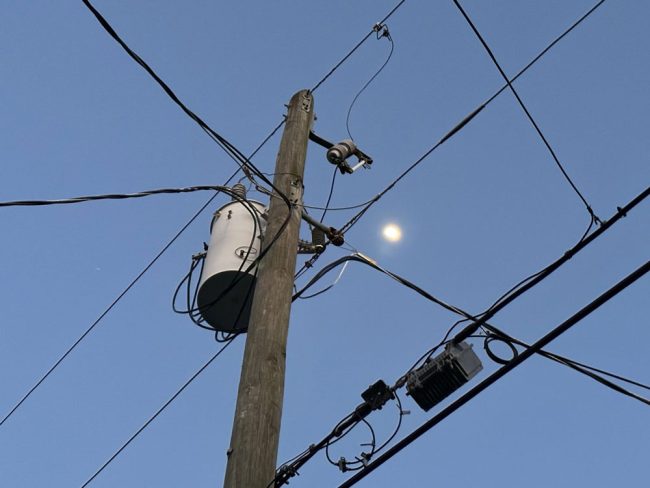 Now this:

The Live Calendar is a compendium of local and regional political, civic and cultural events. You can input your own calendar events directly onto the site as you wish them to appear (pending approval of course). To include your event in the Live Calendar, please fill out this form.
For the full calendar, go here.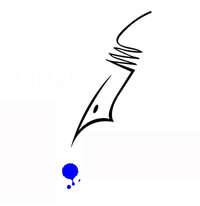 We are at something of an impasse. The list of things that can get you killed in public is expanding every single day. Whether it's mass shootings or police brutality or random acts of violence, it only takes running into one scared man to have the worst and likely last day of your life. We can't even agree on right and wrong anymore. Instead of addressing actual problems, like homelessness and displacement, lack of physical and mental health care, food scarcity, poverty, lax gun laws and more, we bury our heads in the sand. Only when this unchecked violence comes to our doorstep do we maybe care enough to try to effect change. There is no patience for simple mistakes or room for addressing how bigotry colors even the most innocuous interactions. There is no regard for due process. People who deem themselves judge, jury and executioner walk among us, and we have no real way of knowing when they will turn on us.
–From Roxane Gay's "Making People Uncomfortable Can Now Get You Killed," the New York Times.