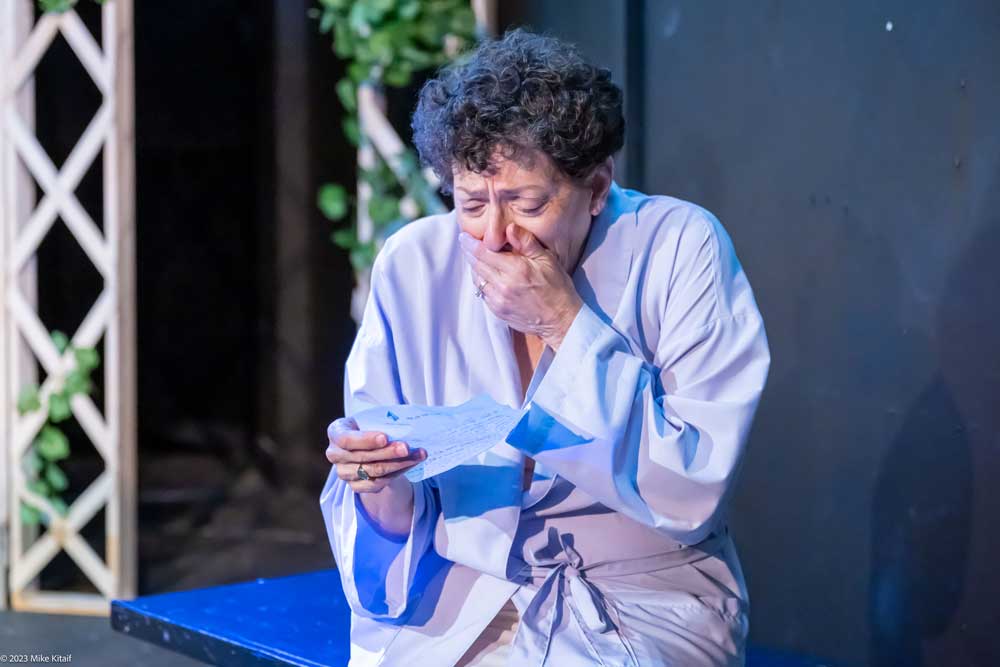 In November 1944, a little-known 29-year-old playwright named Arthur Miller opened "The Man Who Had All the Luck," his first-ever play on Broadway and only his second play to be produced. As luck would have it, "Luck" was a bomb – its existential tale of a young auto mechanic blessed by preternatural good fortune closed after only four performances.
Reeling, Miller vowed to give playwriting just one more shot.




"I was resigned to total failure, and decided to write a play with no lyricism at all, a play so strictly organized that it offered no escape," he told The New York Times in 1980. "And I thought, 'If I can't make that happen, I'll just do something else.' "
That play was "All My Sons," which opens Friday for a two-weekend run at City Repertory Theatre in Palm Coast.
Theater-goers may wonder why City Rep opted not to stage Miller's "Death of a Salesman," his most acclaimed play (and likely a better box-office draw).
CRT director John Sbordone has a quick rejoinder: "I don't like it," he says, spurring laughter from cast members who are part of a round-table interview. " 'Death of a Salesman' is probably his best play, but I prefer this myself."
Theater-goers may also wonder why Miller chose to write this play, a tragedy in which a family becomes mired in deceit, mendacity and hypocrisy after its patriarch, Joe Keller (portrayed by Thomas Muniz), who owns an aircraft manufacturing company, is implicated in a deadly scandal during World War II. The play is also a relationship drama, Sbordone notes, citing the storyline in which the son Chris Keller becomes romantically involved with Ann Deever, who was the girlfriend of his brother Larry before he was declared MIA in the war.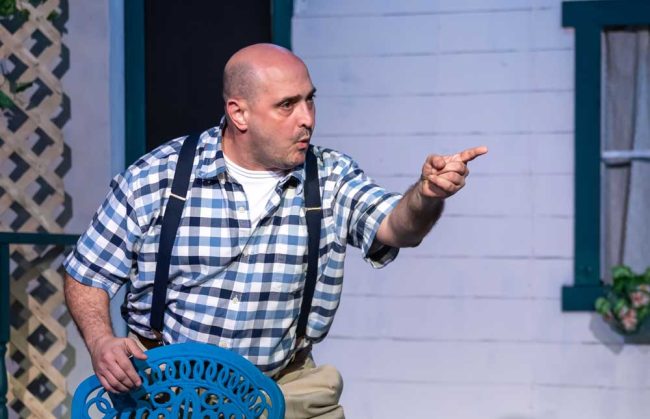 Miller must have had cojones the size of Zeus's to write a tragedy about a self-made businessman as his bounce-back play. However daring Miller thought of himself, he seemed to reveal a level of uncertainty about his path in his essay "Tragedy and the Common Man," which ran in the New York Times on February 27, 1949 – just one month after "All My Sons" opened.




The piece reads like a writer justifying his work: "In this age few tragedies are written. It has often been held that the lack is due to a paucity of heroes among us, or else that modern man has had the blood drawn out of his organs of belief by the skepticism of science . . . The inevitable conclusion is, of course, that the tragic mode is archaic, fit only for the very highly placed, the kings or the kingly. . . . I believe that the common man is as apt a subject for tragedy in its highest sense as kings were."
Whatever early apprehension Miller may have felt about "All My Sons," and despite his recollection years later that most contemporary critics panned it as "a very depressing play in a time of great optimism," his decision was validated when the work won Tony Awards for Best Author and Best Direction of a Play, and it was adapted for films in 1948 and 1987. (Miller also later noted that a glowing review from renowned New York Times theater critic Brooks Atkinson during the play's debut run likely had played a role in saving "All My Sons" from obscurity.)
"I've always had a fondness for this play," Sbordone says. "I've done it a couple of times before. It always plays well. It's always a great acting vehicle. The actors have a ball in terms of using their craft to play the whole gamut of emotions.
"I love Miller — I have a penchant for polemics," Sbordone adds with a laugh.
Indeed, theater critics and fans note that "All My Sons" embodies Miller's critique of the "American dream," that credo which asserts that every U.S. citizen, regardless of their station or societal factors, can bootstrap him/herself to success and prosperity through initiative, hard work and determination.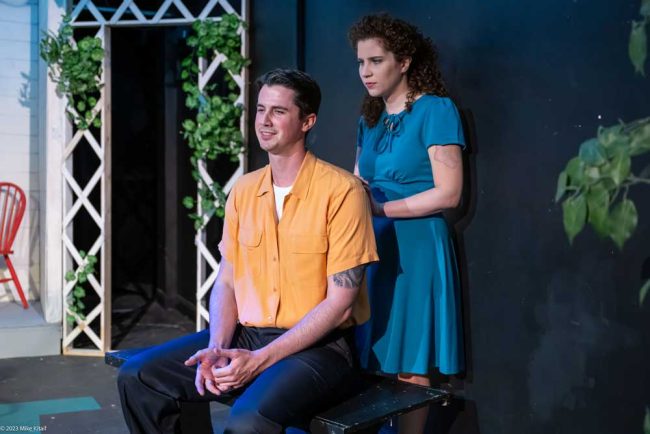 The play "definitely is" such a critique, says Julia Davidson Truilo, who portrays the family matriarch, Kate. "It's always been interesting to me that Miller was such a success as a playwright, given what was happening in the U.S. at the time these plays were being produced (including 'Death of a Salesman' in 1949), when we were post-war in the '50s and '60s and that industrial motion was huge. People were moving up into the middle class and they were trying all these things and they were buying all this shit. It was a big deal.
"And Miller is against all that. He writes it nice, but he is an anti-capitalist. So it's really interesting to me. The strength of the playwriting is so wonderful that the general public went (claps hands) 'Yay, good play, you hate us!' I don't mean he hates the people – he takes on the system."




Anna Hobbs, who portrays Ann Deever, says: "I think the part of the American dream that comes out in this show is that there is always a kind of fall guy or a stepping stone for all the people who have made it in this country. It's always been on the backs of other people."
Marcus Roberts, who portrays Ann's brother George, adds: "Miller is criticizing the structures that we're supposed to fit in, and that we all agree to fit in."
The play opens in a bucolic setting — in the backyard of the Keller home as the family awaits a visit from Ann.
"It's a Sunday morning," Sbordone says. "It's lovely, birds are out, the sun is shining, the neighbors are bantering back and forth."
However, says Gaston King, who portrays the son Chris, "There are multiple layers of conflict, internal and external, and everyone's wrestling their own demons and it's all coming together into one place. One metaphor John has used throughout this entire process is that it's like a boiling pot, and it's building and building — it's just going to explode."
Danno Waddell, who portrays the family friend Dr Jim Bayliss, recalls the first time he read the entire play, which was at the first read-through by the cast: "After almost every act, all of us just went 'Whew!' Every act comes to this high-tension point. That was my first reaction: 'Wow, this is really intense.' "
"All My Sons," Waddell adds, "is not about the American dream – it's about what you sacrifice for the American dream."
–Rick de Yampert for FlaglerLive

City Repertory Theatre will stage "All My Sons" at 7:30 p.m. April 28-29 and May 5-6, and at 3 p.m. April 30 and May 7. Performances will be in CRT's black box theater at City Marketplace, 160 Cypress Point Parkway, Suite B207, Palm Coast. Tickets are $20 adults and $15 students, available online at crtpalmcoast.com or by calling 386-585-9415. Tickets also will be available at the venue just before curtain time.