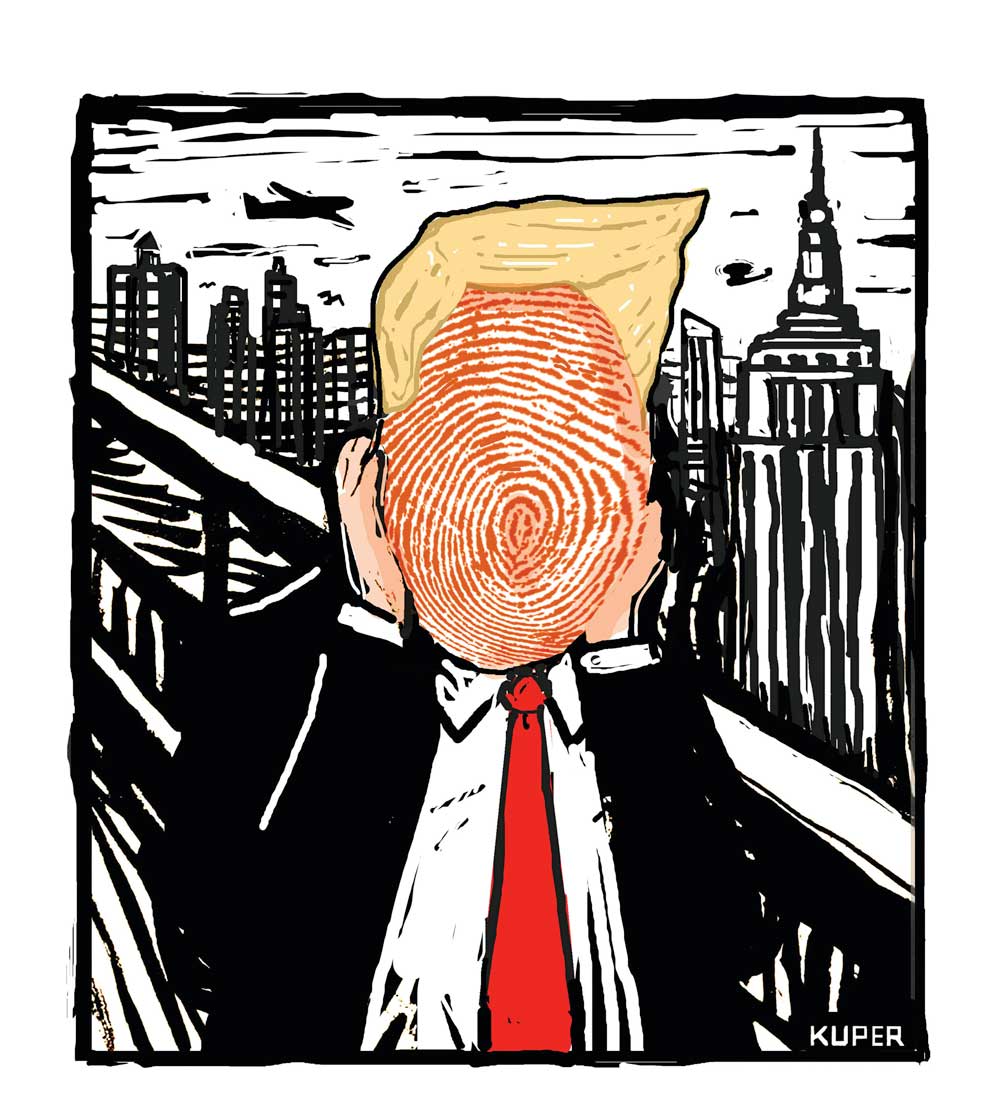 To include your event in the Briefing and Live Calendar, please fill out this form.
Weather: Mostly sunny. Highs in the upper 80s. Southeast winds 5 to 10 mph. Wednesday Night: Partly cloudy. Lows in the mid 60s. Southeast winds 5 to 10 mph.




Today at a Glance:
In Court: It's pre-trial day before Circuit Judge Terence Perkins, with some high-profile cases on the docket starting in the 2:30 p.m. session: Damari Barnes, who was charged with first-degree murder last year, when he was 15, in the killing of Jamey "JuJu" Bennett, 19, at an outdoors party, Kwentel Moultrie and Taylor Manjarres, who were accused of second-degree murder in the shooting death–by a different shooter–of Zaire Roberts during an alleged robbery at the end of 2021, Stephen Monroe, one of the three individuals facing murder charges in the killing of Noah Smith and Keymarion Hall, Joshua Sevin, a 28 year old facing charges of molestation, and Brendan Depa, the 17-year-old former Matanzas High School student accused of assaulting a paraprofessional at the school in an incident that drew international attention. Perkins is expected to receive a report on the mental competency of Depa.
The Palm Coast Code Enforcement Board meets at 10 a.m. every first Wednesday of the month at City Hall. For agendas, minutes, and audio access to the meetings, go here. For details about the city's code enforcement regulations, go here.
Separation Chat, Open Discussion: The Atlantic Chapter of Americans United for the Separation of Church and State hosts an open, freewheeling discussion on the topic here in our community, around Florida and throughout the United States, noon to 1 p.m. at its new location, Pine Lakes Golf Club Clubhouse Pub & Grillroom (no purchase is necessary), 400 Pine Lakes Pkwy, Palm Coast (0.7 miles from Belle Terre Parkway). Call (386) 445-0852 for best directions. All are welcome! Everyone's voice is important. For further information email [email protected] or call Merrill at 804-914-4460.




The Circle of Light Course in Miracles study group meets at Vedic Moons, 4984 Palm Coast Parkway NW, Palm Coast, Fl every Wednesday at 1:20 PM. There is a $2 love donation that goes to the store for the use of their room.   If you have your own book, please bring it.  All students of the Course are welcome.  There is also an introductory group at 1:00 PM. The group is facilitated by Aynne McAvoy, who can be reached at [email protected].
Weekly Chess Club for Teens, Ages 9-18, at the Flagler County Public Library: Do you enjoy Chess, trying out new moves, or even like some friendly competition?  Come visit the Flagler County Public Library at the Teen Spot every Wednesday from 4 to 5 p.m. for Chess Club. Everyone is welcome, for beginners who want to learn how to play all the way to advanced players. For more information contact the Youth Service department 386-446-6763 ext. 3714 or email us at [email protected]
The Flagler County Republican Club holds its monthly meeting starting with a social hour at 5 and the business meeting at 6 p.m. at the Hilton Garden Inn, 55 Town Center Blvd., Palm Coast. The club is the social arm of the Republican Party of Flagler County, which represents over 40,000 registered Republicans. Meetings are open to Republicans only.
In Coming Days:
April 6: Sheriff's Presentation: Addressing Crime Together, 2 p.m. at the Sheriff's Operations Center, 61 Sheriff EW Johnston Drive, Bunnell. The Bunnell Police Department will also be part of the presentation. Sheriff Rick Staly will discuss crime trends in Flagler County, the initiatives the Sheriff's Office has made to improve public safety, and agency plans for 2023. It is the sixth annual such presentation, but the first in the Sheriff's Office's new Operations Center. The meeting will also be simulcast on the sheriff's Facebook page.
Flagler Pride Weekend: All applications (Vendor, Sponsor, Volunteer, Speaker, Entertainment) for Flagler Pride Weekend are now open until midnight on May 20th, 2023. No late applications will be accepted or considered. Vendors, apply here. Flagler Pride weekend is scheduled for June 10-12, at Palm Coast's Central Park.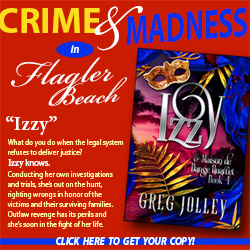 April 15: The University Women of Flagler's general membership meets at 9:30 a.m. at the Hilton Garden Inn, 55 Town Center Blvd., Palm Coast. Guests are welcome. Cost is $17 if paying by check; $18 if paying through this link. The April 15 speaker is Lt. General Mark Hertling, a retired three star general living in Flagler Beach having had global military and other responsibilities on behalf of the United States, positions on Presidential councils and Boards of Directors, a true winner in the sports arena, and an ace commentator on national television news outlets.




April 26: Flagler Tiger Bay After Dark: Dr. Maya Angelou, a Conversation with Colin Johnson, grandson of Dr. Maya Angelou, who will share his story of growing up with a national treasure, and her perspective on life and politics. 5:30 p.m., Crave's Coastal Kitchen & Cocktails, 2000 S Ocean Shore Blvd, Flagler Beach. Your $25 ticket includes event entry and heavy hors d'oeuvres. Cash bar. Colin Johnson,
A civil rights activist and National Women's Hall of Fame Inductee, Dr. Maya Angelou's Awards and Honors include the Presidential Medal of Freedom, National Medal of Arts, and numerous Grammy Awards. Angelou was commemorated with a Forever Stamp by the U.S. Postal Service in 2015 for her contributions to arts, culture and equality. Join us for a fascinating look at the life and legacy of Dr. Maya Angelou.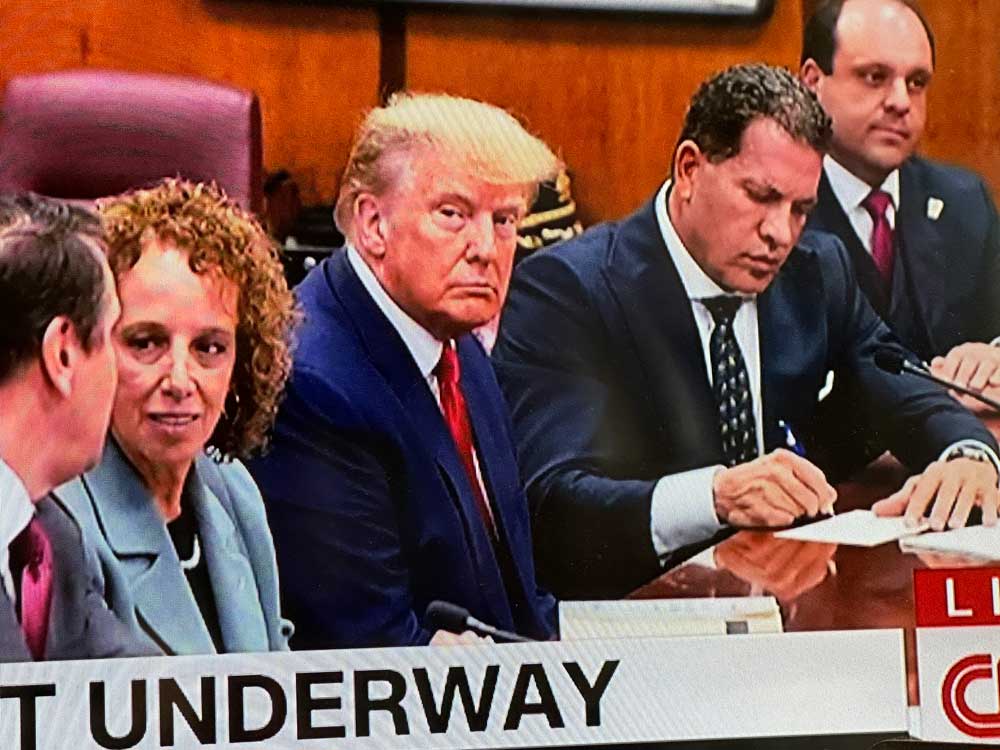 Essentially: Philip Roth in The Plot Against America anticipated the caption for the photograph above: "The pompous son of a bitch knows everything–it's too bad he doesn't know anything else."
—P.T.
Now this:
Flagler Beach Webcam:
https://www.youtube.com/live/kYlw-B5iMy8

The Live Calendar is a compendium of local and regional political, civic and cultural events. You can input your own calendar events directly onto the site as you wish them to appear (pending approval of course). To include your event in the Live Calendar, please fill out this form.
For the full calendar, go here.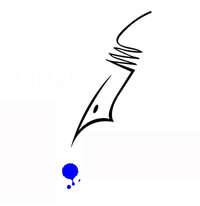 The hungry young killer who emerged to save the Commodore was profiled fawningly in the New York Times. He was "tall, lean, and blond, with dazzling white teeth, and he looks ever so much like Robert Redford. He rides around town in a chauffeured silver Cadillac with his initials, DJT, on the plates. He dates slinky fashion models, belongs to the most elegant clubs, and at only 30 years of age, estimates that he is worth 'more than $200 million.'?" His favorite word, the Times related, was "flair." He also said that he was "publicity shy." The Times was so glad to find a folk hero to celebrate in the depressed metropolis that they didn't look too closely. Their reporter joined Donald Trump while he inspected all the construction sites he claimed to be developing around the city: "a typical workday," he said. In fact, they all belonged to, or were financed by, his father; same with the limousine. That "more than $200 million" in net worth? He was counting his dad's money—telling the IRS that his taxable income that year was only $24,594. "So far," he boasted, "I've never made a bad deal." The Commodore project, at least, was a good deal—for Donald Trump. To gain the property, and the opportunity to flay off its landmark brick façade in favor of the gaudy bronze-tinted glass he preferred, he put up no money of his own, receiving $100 million in bank loans by negotiating an extraordinary labyrinthine deal with the New York Urban Development Corporation to forgo real estate taxes in which the city was supposed to earn its money back within forty years, though Trump said that day would come in twenty-five. Critics scoffed. They calculated that the deal would leave New York City $160 million in the lurch. That prediction proved conservative. Trump's lawyers had written the contract so that money only counted as "profit" when Trump received it, while expenses were deducted immediately, and, years later, after Trump's business partner the Hyatt Corporation dropped out of the deal and sued him, New York City claimed they had been defrauded, and auditors discovered that the hotel was missing the most basic financial records and had brazenly violated generally accepted accounting principles.
–From Rick Perlstein's Reaganland: America's Right Turn 1976-1980 (2020).