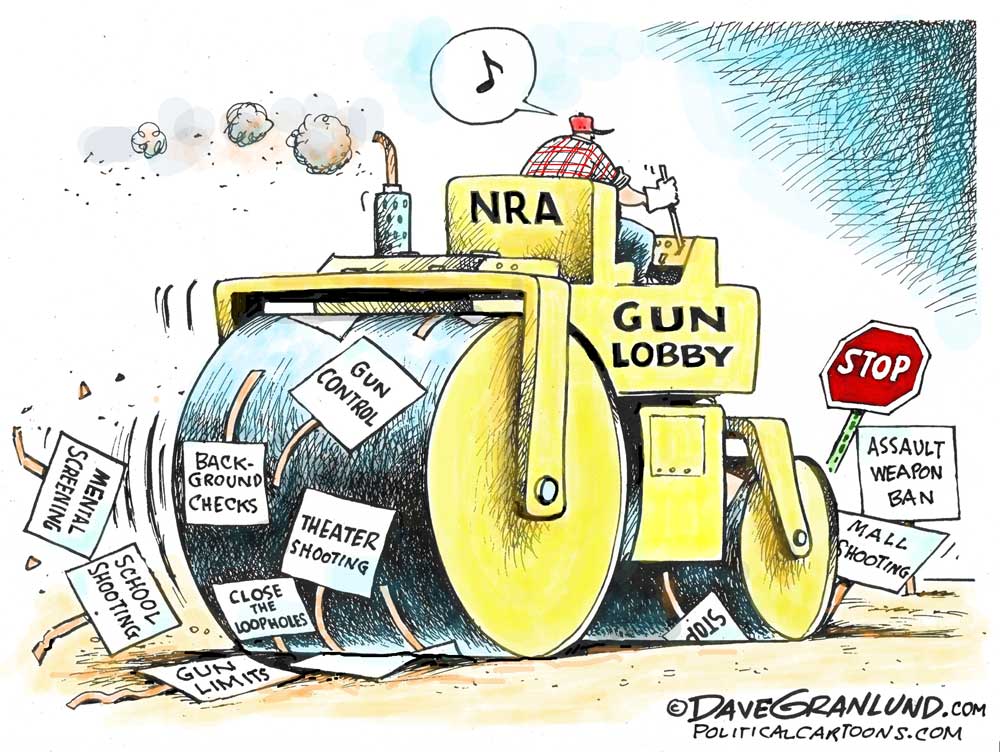 To include your event in the Briefing and Live Calendar, please fill out this form.
Weather: Sunny. Highs in the upper 70s. Northeast winds 5 to 10 mph. Thursday Night: Mostly clear. Lows around 60. East winds 5 to 10 mph.




Today at a Glance:
In Court: Drug Court convenes before Circuit Judge Terence Perkins at 10 a.m. in Courtroom 401 at the Flagler County courthouse, Kim C. Hammond Justice Center 1769 E Moody Blvd, Bldg 1, Bunnell. Drug Court is open to the public. See the Drug Court handbook here and the participation agreement here. In the afternoon, Perkins hears two sex-crime related cases. In the first, Lance Mussack, now44, seeks a modification of his probation on convictions in 2020 on two counts of possession of sexual abuse imagery. His lawyer, John Hager, filed a motion asking the court to let Mussack visit with a biological child. Mussack is barred from having contact with children. In the second hearing, at 3:30 p.m., a plea is scheduled in the case of Joshua Brown, 25, who faces two second degree felony counts of sexually assaulting a victim younger than 16.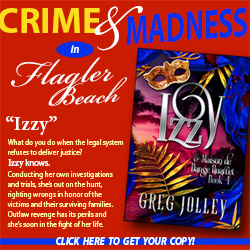 Book Bans: School-based committees meet at two separate times in two separate schools today to discuss the fate of two separate novels that have been challenged by book-burners. A committee of Flagler Palm Coast High School faculty members and parent representatives meets at 8:30 a.m. at FPC to discuss Tilt, by Ellen Hopkins. A committee of Matanzas high school faculty members and parent representatives meets on at 3 p.m. at Matanzas High School to discuss John Green's Looking for Alaska. Neither book is part of the curriculum. They are is only available at the school libraries, accessible as self-selections to students who choose to read them. Parents, in accordance with district policy, can easily keep their own children from accessing the books. The book-banners, however, wish to take the right of other parents and students away by eliminating the book altogether. Only three people have filed 44 challenges of 22 titles in the district. There are no indications that the challengers are reading the books they are seeking to ban.




Uncouth, an open mic night: Join a unique community of creative artists and performers on Thursday nights from 9:30 to 10:30 p.m. in Lee's Garage, Carlton Union Building, Room 261A, 131 E Minnesota Avenue, DeLand, for an event featuring the student community of Stetson University. Uncouth is an "open-mic night" where students can perform their poetry, prose, music, and any other 'artistic' talents. This is a safe space for students to gather with their peers and enjoy the company of other creative minds.
In Coming Days:
Flagler Pride Weekend: All applications (Vendor, Sponsor, Volunteer, Speaker, Entertainment) for Flagler Pride Weekend are now open until midnight on May 20th, 2023. No late applications will be accepted or considered. Vendors, apply here. Flagler Pride weekend is scheduled for June 10-12, at Palm Coast's Central Park.
Michael Butler at AAUW: What is Academic Freedom and Why Does It Matter? American Association of University Women Flagler's April 1 meeting is from 11 a.m. to 1 p.m. at Cypress Knoll Golf and Country Club, 53 East Hampton, Palm Coast. The guest is Dr. Michael Butler, Professor of History Chair of Humanities, Flagler College. The presentation is $5 to attend, $25 with lunch. Please check the website for more information. "It's easy to ridicule Florida, or cite 'Florida Man.' But the Florida of today is the America of tomorrow," Butler told Vanity Fair in an article about Gov. Ron DeSantis's assaults on academic freedom. "If you put these culture wars into context, there's always a bigger issue at play. This time, it's 2024, and Florida is being used as a laboratory for policies and practices concerning higher education that will be unveiled at the national level."
April 15: The University Women of Flagler's general membership meets at 9:30 a.m. at the Hilton Garden Inn, 55 Town Center Blvd., Palm Coast. Guests are welcome. Cost is $17 if paying by check; $18 if paying through this link. The April 15 speaker is Lt. General Mark Hertling, a retired three star general living in Flagler Beach having had global military and other responsibilities on behalf of the United States, positions on Presidential councils and Boards of Directors, a true winner in the sports arena, and an ace commentator on national television news outlets.




April 26: Flagler Tiger Bay After Dark: Dr. Maya Angelou, a Conversation with Colin Johnson, grandson of Dr. Maya Angelou, who will share his story of growing up with a national treasure, and her perspective on life and politics. 5:30 p.m., Crave's Coastal Kitchen & Cocktails, 2000 S Ocean Shore Blvd, Flagler Beach. Your $25 ticket includes event entry and heavy hors d'oeuvres. Cash bar. Colin Johnson, a civil rights activist and National Women's Hall of Fame Inductee, Dr. Maya Angelou's Awards and Honors include the Presidential Medal of Freedom, National Medal of Arts, and numerous Grammy Awards. Angelou was commemorated with a Forever Stamp by the U.S. Postal Service in 2015 for her contributions to arts, culture and equality. Join us for a fascinating look at the life and legacy of Dr. Maya Angelou.
Notably: Living in Flagler County in particular and Florida in general is increasingly feeling dystopian. No need to make comparisons with Kundera's Prague days: we're not there yet. But it says something when the Prague Spring of 1968 felt more hopeful than the grimness of Florida season after season, as each day brings another instance of actual, not metaphorical, repression and reactionary revanchism. Wednesday the Florida Senate passed new restrictions on unions. I don;t know if it's more restrictions than the shipyard men and women of Gdansk had to put up with post-Solidarity, but I'm pretty sure workers there now have more rights than they do here, even under Poland's unsavory regime. Wednesday too, the state university system's board approved a demolition of Florida university's tenure system, forcing tenured professors to be reviewed every five years. It's not Soviet orthodoxy quite yet, but it's trending that way. It certainly is no longer comparable to academic freedom. It means nothing, if the thought police can always revoke your intellectual passport. So much for higher education. A few days ago it was the guillotining of lower education with the passage and signing into law of the great heist of public education dollars to fund unaccountable madrassas, where children go to get indoctrinated in religious claptrap and learn their A, D and maybe K's, some of them in succession. So minor victories like Tuesday's safeguarding of Sold on high school library shelves feel more like the last remaining ramparts against a dam soon to collapse. Florida will get much grimmer before it rejoins civilization, if it will before climate change takes care of the embarrassment.
—P.T.
Now this:
Flagler Beach Webcam:
https://www.youtube.com/live/kYlw-B5iMy8

The Live Calendar is a compendium of local and regional political, civic and cultural events. You can input your own calendar events directly onto the site as you wish them to appear (pending approval of course). To include your event in the Live Calendar, please fill out this form.
For the full calendar, go here.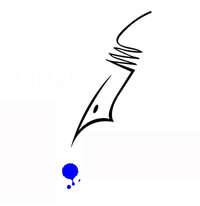 Although no one will ever accuse me of being much of a science student, one thing I learned from science classes is that energy is never created and never destroyed. And if Alaska took her own life, that is the hope I wish I could have given her. Forgetting her mother, failing her mother and her friends and herself—those are awful things, but she did not need to fold into herself and self-destruct. Those awful things are survivable, because we are as indestructible as we believe ourselves to be. When adults say, "Teenagers think they are invincible" with that sly, stupid smile on their faces, they don't know how right they are. We need never be hopeless, because we can never be irreparably broken. We think that we are invincible because we are. We cannot be born, and we cannot die. Like all energy, we can only change shapes and sizes and manifestations. They forget that when they get old. They get scared of losing and failing. But that part of us greater than the sum of our parts cannot begin and cannot end, and so it cannot fail.
–From John Green's Looking for Alaska (2005).