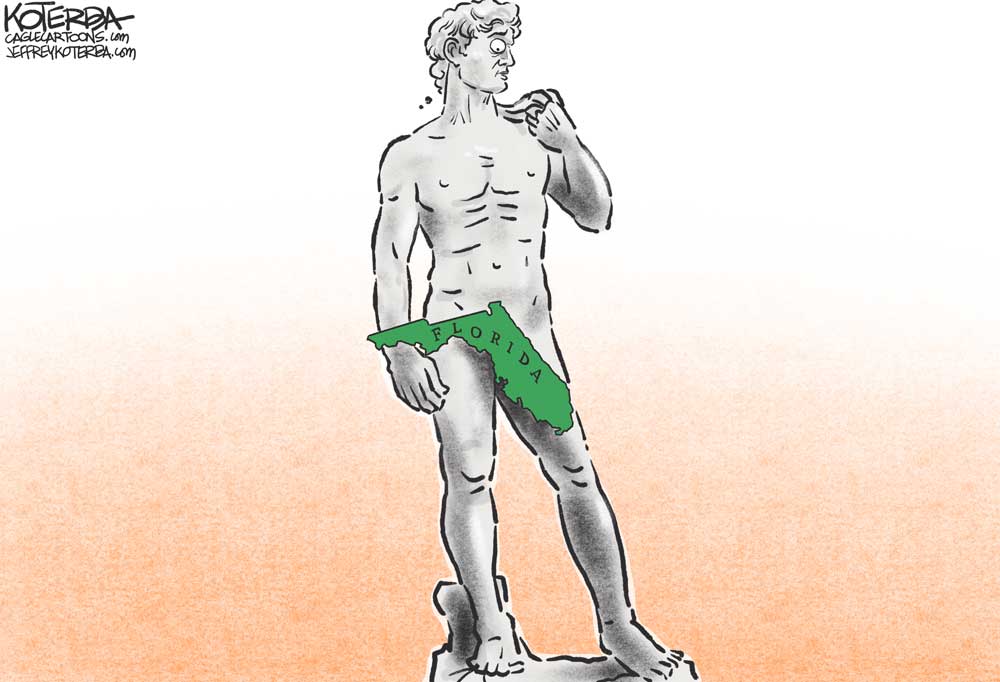 To include your event in the Briefing and Live Calendar, please fill out this form.
Weather: Mostly cloudy. Patchy fog in the morning. A chance of showers with a slight chance of thunderstorms in the afternoon. Highs in the mid 80s. West winds 5 to 10 mph. Chance of rain 50 percent. Tuesday Night: Mostly cloudy with a slight chance of thunderstorms. A chance of showers, mainly in the evening. Lows in the upper 50s. West winds 5 to 10 mph. Chance of rain 50 percent.




Today at a Glance:
In Court: Princess Williams is to be re-sentenced, to fix previous errors (among others: her probation following her 20-year prison sentence will be eliminated), at 11:30 a.m. See: "Spared Life in Prison for Cooperating, Princess Williams Is Sentenced to 20 Years in Attempted Murder." A plea hearing is scheduled at 10 a.m. in the case of Duane Weeks Jr., who violated probation in a felony-battery conviction. See: "'How's This Working Out for You?' Judge Had Warned Duane Weeks Jr., Who's Again Arrested," and "At His Sentencing, Another Aggrieved Weeks Duels With a Judge: 'This Isn't Going to Work For Me.'"
The Palm Coast City Council meets in a special budget workshop at 9 a.m. at City Hall. Dr. Albert Loh, Director of the Local Economic Indicators Project at Goggin College, will give  an overview of the regional and economic conditions. The Stormwater and Engineering Department will discuss the 10-year capital improvement forecast. The full agenda and background materials are here. For agendas, minutes, and audio access to the meetings, go here. For meeting agendas, audio and video, go here.
The Flagler County School Board meets at 1 p.m. in an information workshop. The board is yet again to discuss the possibility, which looks increasingly like an eventuality, of arming school staffers. The board meets in the training room on the third floor of the Government Services Building, 1769 East Moody Boulevard, Bunnell. Board meeting documents are available here.




The Flagler County School Board meets at 6 p.m. in Board Chambers on the first floor of the Government Services Building, 1769 East Moody Boulevard, Bunnell. Board meeting documents are available here. The meeting is open to the public and includes public speaking segments. It's a heavy agenda tonight. The board for the first time in its history will take up the appeal of a book that wasn't banned by two lower committees–Patricia McCormick's Sold, a novel on human trafficking. The board will also take up the appeal of a grievance by Wadsworth Elementary Principal Paul Peacock, who is seeking $7,500 for services the district says he has not rendered, after being relieved of his responsibility as the district's chief negotiator in collective bargaining. See:
The NAACP Flagler Branch's General Membership Meeting is scheduled for 6 p.m. at the African American Cultural Society, 4422 North U.S. Highway 1, Palm Coast (just north of Whiteview Parkway). The meeting is open to the public, including non-members. To become a member, go here.
In Coming Days:
Flagler Pride Weekend: All applications (Vendor, Sponsor, Volunteer, Speaker, Entertainment) for Flagler Pride Weekend are now open until midnight on May 20th, 2023. No late applications will be accepted or considered. Vendors, apply here. Flagler Pride weekend is scheduled for June 10-12, at Palm Coast's Central Park.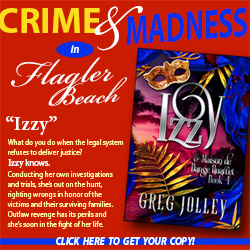 Michael Butler at AAUW: What is Academic Freedom and Why Does It Matter? American Association of University Women Flagler's April 1 meeting is from 11 a.m. to 1 p.m. at Cypress Knoll Golf and Country Club, 53 East Hampton, Palm Coast. The guest is Dr. Michael Butler, Professor of History Chair of Humanities, Flagler College. The presentation is $5 to attend, $25 with lunch. Please check the website for more information. "It's easy to ridicule Florida, or cite 'Florida Man.' But the Florida of today is the America of tomorrow," Butler told Vanity Fair in an article about Gov. Ron DeSantis's assaults on academic freedom. "If you put these culture wars into context, there's always a bigger issue at play. This time, it's 2024, and Florida is being used as a laboratory for policies and practices concerning higher education that will be unveiled at the national level."




April 15: The University Women of Flagler's general membership meets at 9:30 a.m. at the Hilton Garden Inn, 55 Town Center Blvd., Palm Coast. Guests are welcome. Cost is $17 if paying by check; $18 if paying through this link. The April 15 speaker is Lt. General Mark Hertling, a retired three star general living in Flagler Beach having had global military and other responsibilities on behalf of the United States, positions on Presidential councils and Boards of Directors, a true winner in the sports arena, and an ace commentator on national television news outlets.
April 26: Flagler Tiger Bay After Dark: Dr. Maya Angelou, a Conversation with Colin Johnson, grandson of Dr. Maya Angelou, who will share his story of growing up with a national treasure, and her perspective on life and politics. 5:30 p.m., Crave's Coastal Kitchen & Cocktails, 2000 S Ocean Shore Blvd, Flagler Beach. Your $25 ticket includes event entry and heavy hors d'oeuvres. Cash bar. Colin Johnson,
A civil rights activist and National Women's Hall of Fame Inductee, Dr. Maya Angelou's Awards and Honors include the Presidential Medal of Freedom, National Medal of Arts, and numerous Grammy Awards. Angelou was commemorated with a Forever Stamp by the U.S. Postal Service in 2015 for her contributions to arts, culture and equality. Join us for a fascinating look at the life and legacy of Dr. Maya Angelou.
Notably Beyond Lurpak: 80 percent of electric power in Denmark, a country of 5.9 million people, is produced from renewables, though the country's reliance for its total energy needs is still dominated by fossil fuels. So it's shifting to wind energy: 2.3 gigawatts already producing power, 9 planned by 2030. The U.S. currently generates 135 gigawatts from renewables, placing the two countries on par with each other, relative to population. But Denmark appears poised to take off, not just with its 9 gig goal. It is the inventor of the V236 turbine powering the world's biggest windmill. From Interesting Engineering: "Announced in February of 2021, the V236 is a 15 MW turbine with a sweeping area that exceeds 470,000 square feet (43,743 square meters). The diameter of the turbine rotor is 774 feet (236 m) and the turbine assembly stands at an astonishing 919 feet (280 m). […] The 379 feet (115.5 m) long turbine blades have been manufactured at Vestas' blade factory in Nakskov, Denmark, and a single turbine is capable of delivering 80GWh of energy every year. This would be sufficient to power 20,000 European households and prevent 38,000 tonnes of carbon dioxide from being released into the atmosphere every year."
Now this: Green energy: Which sources are the most sustainable? (The Economist)
Flagler Beach Webcam:
https://www.youtube.com/live/kYlw-B5iMy8

The Live Calendar is a compendium of local and regional political, civic and cultural events. You can input your own calendar events directly onto the site as you wish them to appear (pending approval of course). To include your event in the Live Calendar, please fill out this form.
For the full calendar, go here.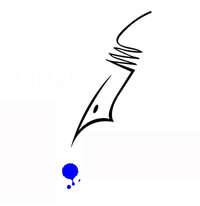 Two years after a violent hurricane struck Haiti I received this letter from a young student urging me to let those people of good will who want to send food to victims know that each bag of rice be accompanied by a box of books because, the student wrote, "we don't eat to live, but to be able to read."
–From Dany Laferrière's The Enigma of Return (L'énigme du retour) (2018).