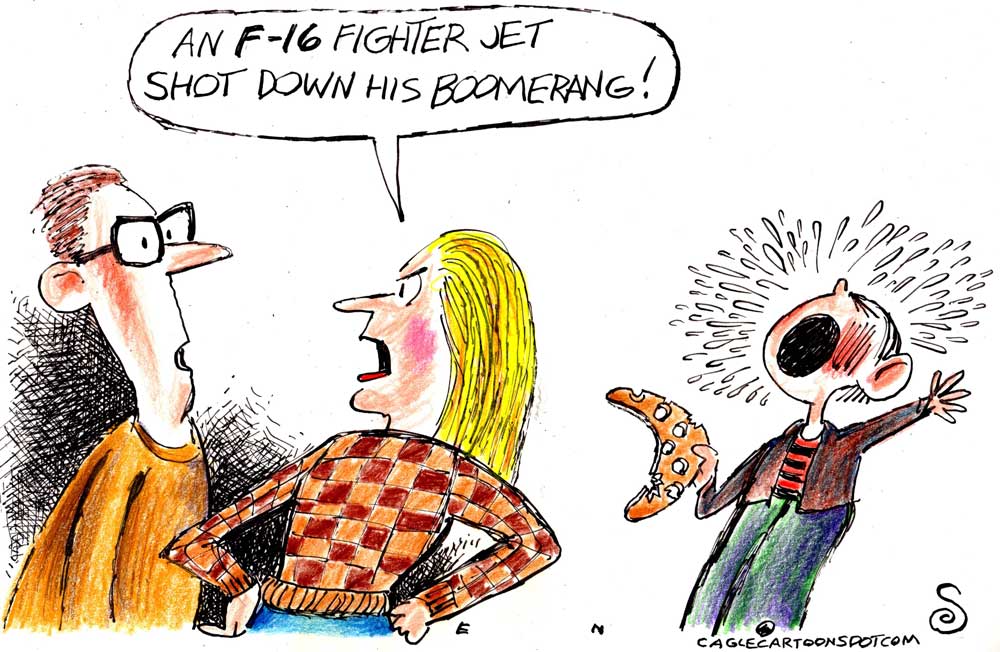 To include your event in the Briefing and Live Calendar, please fill out this form.
Weather: Patchy fog in the morning. Partly cloudy. Highs in the mid 80s. South winds 10 to 15 mph. Thursday Night: Partly cloudy. Lows in the mid 60s. South winds 5 to 10 mph.
Today at the Editor's Glance:
Drug Court convenes before Circuit Judge Terence Perkins at 10 a.m. in Courtroom 401 at the Flagler County courthouse, Kim C. Hammond Justice Center 1769 E Moody Blvd, Bldg 1, Bunnell. Drug Court is open to the public. See the Drug Court handbook here and the participation agreement here.
The Flagler Tiger Bay Club will welcome national speaker Jeff Terrell, Senior Vice President, Senior Analyst of Investment Strategy, Portfolio & Market Strategy for the February luncheon to answer these questions and more. 11:30 a.m. to 1 p.m., February 16, at the Hammock Dunes Club in Palm Coast, Florida. Registration for members is $35, President's Guests $40. As Truist Advisory Services, Inc.'s senior analyst in investment strategy, Terrell is an integral member of the Investment Advisory team responsible for establishing Truist's overall investment strategy and outlook. With more than 30 years of investment experience, Terrell's expertise includes the U.S. economy, market and investment strategy, portfolio construction, and the emerging digital assets and blockchain sector. Visit www.FlaglerTigerBayClub.com to register for the February luncheon or receive more details on upcoming events and speakers.




Book Bans: A joint Flagler Palm Coast High and Matanzas High committee meets to discuss a book challenge, at 3 p.m., at the Government Services Building, 1769 East Moody Boulevard, Bunnell, Room 3A on the third floor. A Flagler County group is seeking to ban Black Flamingo, a 2019 book by Dean Atta. Book bans in Flagler have been the unoriginal work of a vigilante group called "moms for liberty," except when it comes to the liberty to read. See: "Flagler Schools Have Been Quietly Banning or 'Removing' Many Books Since Summer in Bow to 'Moms for Liberty'." The committee meets again on Feb. 16 to review The Black Flamingo.
The Flagler Youth Orchestra Concert Celebrates Black Composers, 7 p.m. at Flagler Auditorium, 5500 State Road 100, Palm Coast. The Flagler Youth Orchestra performs its second concert of the 2022-23 season. Conductor Joe Corporon and fellow associate conductors of the FYO will lead five orchestras with more than 350 string musicians — a cross-section of public, private and homeschooled students.  Tickets are available at the Flagler Auditorium box office, online or by calling (386) 437-7547. Adult tickets are $10 with $1 from each ticket going to the Auditorium's Arts in Education Fund. Children 17 and under are $4. Prices include ticketing fee.
The Near Disaster of Jasper and Casper, at City Repertory Theatre: Feb. 16-19, 7:30 p.m. Thursday, Friday and Saturday, 3 p.m. Sunday. Tickets: $15-$30. Book tickets here. Award-winning actor Jason Woods brings his  Off Broadway show to CRT, taking his audience "on a  magical journey before leaving them at the end, changed for it." His solo show tells the story of a man, Jasper, while seeking his true family, runs into a blunt witch, a mysterious, talking dragon, and a purpose he never thought he'd find.As Jasper gets closer to the answers he seeks, he must face his fears, an evil queen, his brother Casper's self obsession, and a heartbreaking path to his own destiny. Written by Woods, who performs all roles himself.
Uncouth, an open mic night: Join a unique community of creative artists and performers on Thursday nights from 9:30 to 10:30 p.m. in Lee's Garage, Carlton Union Building, Room 261A, 131 E Minnesota Avenue, DeLand, for an event featuring the student community of Stetson University. Uncouth is an "open-mic night" where students can perform their poetry, prose, music, and any other 'artistic' talents. This is a safe space for students to gather with their peers and enjoy the company of other creative minds.
In Coming Days:
February 21: The Flagler Woman's Club hosts Candidates' Night  at 7 p.m. at 1524 S Central Ave, Flagler Beach. Meet the five candidates for the Flagler Beach City Commission. Each candidate will have 5 minutes to introduce themselves, followed by a question-and-answer period for each race, followed by closing statements. Afterwards will be the opportunity to talk one on one with the candidates. For more information call Joann Soman at 305-778-2885. You will be able to submit your questions upon arrival. Please be aware of and respect the club's "no campaign paraphernalia inside the clubhouse" rule. Candidate brochures can be placed in the foyer.
Notably:
Today is another unhappy occasion as two school committees (Flagler Palm Coast High and Matanzas High) again meet jointly to decide the fate of a book, in this case Dean Atta's
The Black Flamingo
, a wonderful novel in verse about the coming of age of a Black (strike one), gay (strike two) non-American (strike three) man who grows up to love drag (electric chair). The book is so unobjectionable it could be read as a fairy tale in second grade, and in fact Atta begins the book by calling it a fairy tale. But 12 people will have had to waste a combined 60 hours preparing for today and another combined 18 hours for the discussion that should lead to another save, since only an idiot would see offense of any sort between those covers. Atta himself is a joyous man who loves  to smile and be all kinds of positive: none of the grievance-ridden woe-be-me for this lovely queer. Here he is in an interview. As always the little shits seeking to ban his book from our school library shelves haven't read a word of his.
Now this:

The Live Calendar is a compendium of local and regional political, civic and cultural events. You can input your own calendar events directly onto the site as you wish them to appear (pending approval of course). To include your event in the Live Calendar, please fill out this form.
For the full calendar, go here.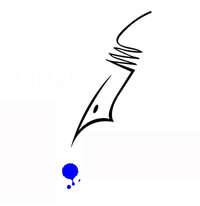 Grandad goes back inside.
He draws my attention
to the news: the story, a black flamingo
has landed on the island. […]
I pick the dining chair facing the TV.
Grandad asks,
"Why does it matter if he's black?"
Adding, "The other flamingos don't care."
And I am certain what he's saying is:
"I love you."
–From Dean Atta The Black Flamingo (2019)