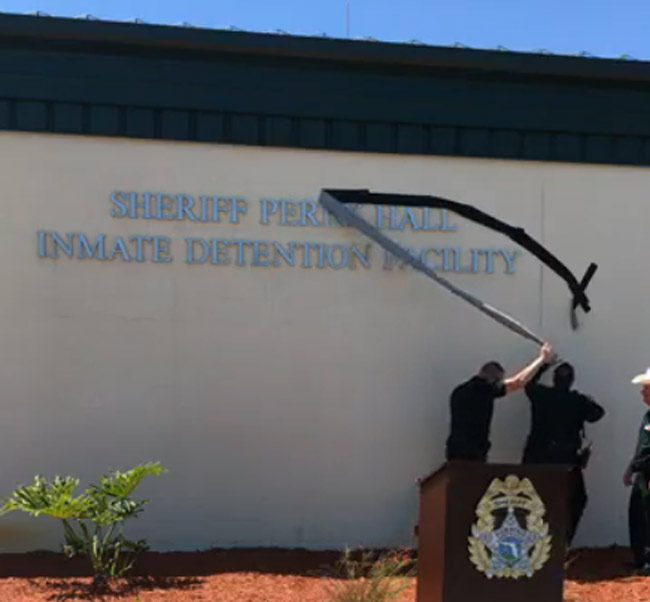 Today:: Mostly sunny. Highs in the mid 80s inland…in the lower 80s coast. Northeast winds 10 to 15 mph. Tonight: Mostly clear in the evening then becoming partly cloudy. Lows in the lower 60s. Northeast winds 5 to 10 mph. Details here.
Today's document from the National Archives and the Astronomy Picture of the Day.
Today's tides: at the beaches, at the Intracoastal Waterway.
Drought Index: 148
The OED's Word of the Day: eyethirl, n..
The Live Community Calendar
Today's jail bookings.
Today's Briefing: Quick Links

"There are moments in the lives of most men, when the doors of their souls are open, and unconsciously to themselves, their true characters may be read by the observant eye. It was at such an instant when I caught a glimpse of the real nature of this man, which all subsequent developments proved true. I was standing in the crowd by the side of Mrs. Thomas J. Dorsey, when Mr. Lincoln touched Mr. Johnson and pointed me out to him. The first expression which came to his face, and which I think was the true index of his heart, was one of bitter contempt and aversion. Seeing that I had observed him, he tried to assume a more friendly appearance, but it was too late; it is useless to close the door when all within had been seen. His first glance was the frown of the man; the second was the bland and sickly smile of the demagogue. I turned to Mrs. Dorsey and said, "Whatever Andrew Johnson may be, he is no friend of our race."
–Frederick Douglass, from the Autobiography
Previously:

Note: all government meetings noticed below are free and open to the public unless otherwise indicated. Many can be heard or seen live through each agency's website.
The Sheriff's daily incident reports and jail bookings are posted here.
In Court: Michael Cummings, the Palm Coast resident of Point Pleasant Drive facing a second-degree murder charge in the death of his ex-wife at their Point Pleasant home in January, is scheduled for a pre-trial at 8:45 a.m. before Circuit Judge Dennis Craig in Courtroom 401 at the Flagler County courthouse. He's currently being held at the Flagler County jail without bond. (Case #2018CF000058, jail log.)
The Palm Coast City Council meets in workshop at 9 a.m. at City Hall in Town Center. The council will discuss how to go about replacing Steve Nobile, the councilman resigning this month.
The Flagler County Planning and Development Board meets at 6 p.m. in Board Chambers at the Government Services Building, 1769 E. Moody Blvd., Bldg. 2, first floor, Bunnell.
Flagler's Community Traffic Safety Team meets at 9 a.m. at Flagler Technical Institute, 5400 E. Hwy 100, just west of Flagler Palm Coast High School. The meeting is open to all who have a concern with road safety. The May meeting features a presentation by Karissa Moffett, Safe Routes to School Coordinator from the Health Planning Council. Karissa will give a 15-minute presentation on how to make Flagler County safe, convenient and fun for children and families to walk and bike to school. Join us to learn about the Safe Routes to School program, resources and special events available to Flagler Schools and the community (Program funded by Florida Department of Transportation). Also featured: Joe Steward, District 5 FDOT CTST Coordinator, as he provides updates on the latest traffic safety data for our community. He may even have an update on the three roundabouts planned for Flagler County. (See: "Roundabout Construction at US1 and Old Dixie Will Start In a Few Months Despite Opposition.")
Bunnell Elementary hosts a poetry slam in the school's media center at 5:30 p.m.
The Matanzas High School Advisory Council meets at 6 p.m. in the school's Learning Commons.
The St. Johns River Water Management District Governing Board will meet after holding committee meetings. Committee meetings start at 9:30 a.m., followed by board meeting at 11 a.m., district headquarters, 4049 Reid St., Palatka.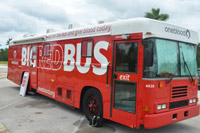 Blood Donations: The Big Red Bus will be at the following locations this week:
Tuesday: Palm Coast Bowling Lanes, 11 Old Kings Road, 1 to 6 p.m.
Friday: Chick Fil A, 1000 Palm Coast Parkway, 11 a.m. to 4 p.m.
Saturday: Bealls, 1210 Palm Coast Parkway, 11 a.m. to 5 p.m.
Saturday: Epic Theatres, Palm Coast's Town Center, 11 a.m. to 7 p.m.

Jail Bookings and Last 24 Hours' Incidents in Flagler, Palm Coast, Flagler Beach, Bunnell
Sources: Flagler County Sheriff's Office, Flagler Beach Police Department, Bunnell Police Department. This is Flagler County's only comprehensive, one-stop compilation of all local law enforcement's daily day and night shift commanders' reports.

Free Skywarn Storm Spotter class May 9: Flagler County Emergency Services and the National Weather Service will host a free Skywarn Storm Spotter class on Wednesday, May 9, at the Emergency Operations Center. Cindy Elsenheimer, meteorologist and senior forecaster with the National Weather Service, will teach the class. It will cover everything from cloud formations to thunderstorm development to visual predictions. Those who participate in the class – which begins at 6 p.m. May 9 – are eligible to become volunteer storm spotters and assist Emergency Services and the National Weather Service by reporting potentially hazardous weather events.
While warnings for thunderstorms are only issued for hail and high winds, lightning is part of all storms and is the cause of more deaths in the United States than tornadoes and hurricanes, according to the National Weather Service. Additionally, Flagler County is located within the gap of the nearest Doppler radar towers. "More than 2,000 residents have received this training in the past 23 years," said Emergency Management Technician Bob Pickering, who has organized all 51 classes since the've been held at EOC starting in the 1990s. Registration is required, and can be done by calling Pickering at 386-313-4250, or by email at [email protected].
Flagler County Veterans Services Office closed May 7-11 to allow the team to attend annual training. The training, which is conducted by the Florida Department of Veterans' Affairs, is required for re-certification as an accredited representative who is recognized by the U.S. of Veterans Affairs to assist veterans and their families with their interactions before the VA. "Veterans who need assistance should try to make arrangements to meet with us this week, or when our offices reopen on May 14," said Veterans Services Officer David Lydon. Representatives are trained to help veterans understand and apply for any VA benefits they may be entitled to including: compensation, education, vocational rehabilitation and employment, home loans, life insurance, pension, health care, and burial benefits. Flagler County Veterans Services Office is a professional resource offered to all members of the armed forces of the United States – former, present, and future – including those with disabilities, whether service connected or not.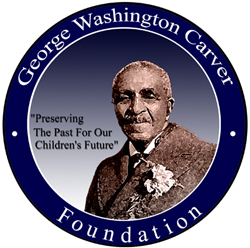 The Online auction to benefit the G.W. Carver Center in Bunnell is now open. Art Work, Local Experiences, Restaurant Gift Cards, Baskets, FCYC Summer Camp Registration & Trip Specials, Window Cleaning, Kayaking Tour, Furniture, World Wide Time Share, Camping Rentals, and the list goes on and on. The purpose of the auction is to raise money to go back into the development of the Carver Center. The Flagler County School Board and Flagler County Government have both owned and managed the facility over the years. Due to budgetary constraints it appeared it would be necessary to close the facility in 2010. A coalition was born to save the Gym and restore it as a community center. Our foundation was created to serve this facility with grant funding and equipment/supply needs. In order to participate in this auction you must register for a bidder account here. On the last day of the auction if a bidder submits a bid in the last 3 minutes before auction closes that item will extend for another 3 minutes and that process will repeat for up to a half hour the official close. Go bid here. If you have any questions please contact us via email at [email protected]


At the Florida Agricultural Museum: Our two new Fantastic Summer Camp Programs with Cathy Tallacksen, Instructor. Pioneer Life Ways, and Native American Traditions. 9 a.m. to 3 p.m. Monday through Friday, four sessions available, $200 per week. Sibling discount, $175. Hurry and sign your child up HERE: https://form.jotform.com/80727305907964 and click here to see the full poster.

In Florida and in State Government:
Note: Some proceedings below can be followed live on the Florida Channel. Most legislative proceedings can be followed through the Senate or House websites.

TAX CREDIT SCHOLARSHIP PROGRAM DISCUSSED: The Florida Department of Revenue will hold meetings about a new sales-tax credit scholarship program passed by lawmakers during this year's legislative session and the "hope scholarship" program. The programs are part of an effort by lawmakers to expand school choice. (Tuesday, 9 a.m., and 1 p.m., Capital Circle Office Complex, Building 1, 2450 Shumard Oak Blvd, Tallahassee.)
SUPREME COURT WEIGHS PATERNITY CASE: The Florida Supreme Court will hear arguments in four cases, including a dispute about whether a biological father should be able to establish legal paternity of a child. The mother of the child was married to another man, and the Broward County case involves legal questions about establishing paternity in such situations. (Tuesday, 9 a.m. Florida Supreme Court, 500 South Duval St., Tallahassee.)
PSC CONSIDERS NEW POWER PLANTS: The Florida Public Service Commission will decide whether to give key approvals to two proposed power plants that would generate electricity for customers of electric cooperatives across the state. The commission will consider approving what are known as "determinations of need" for the proposed plants in Putnam and Pasco counties. Seminole Electric Cooperative, Inc., which supplies wholesale electricity to cooperatives, wants to build a plant in Putnam County and is jointly seeking approval with Shady Hills Energy Center, LLC for a plant in Pasco County. Seminole Electric contends that the projects are the most cost-effective way to meet the future energy needs of customers of cooperatives. But the projects have drawn opposition from Quantum Pasco Power, L.P., which owns an already-existing plant in Pasco County. (Tuesday, 9:30 a.m., Betty Easley Conference Center, 4075 Esplanade Way, Tallahassee.)
RESERVOIR SITE VISITED: The South Florida Water Management District will host a site visit for the construction industry of a major reservoir project in Hendry County that is part of the Comprehensive Everglades Restoration Plan. The project, known as the C-43 Reservoir, is planned to hold water from the Caloosahatchee River. A contract is expected to be awarded in early 2019. (Tuesday, 10 a.m., 3338 Congen Road, LaBelle.)
TECO SOLAR PROJECTS ON TABLE: The Florida Public Service Commission will hold a hearing about a proposal by Tampa Electric Co. to increase base electric rates to pay for two solar-energy projects in Polk and Hillsborough counties. Such increases for solar projects were contemplated in a rate agreement that the Public Service Commission approved last year. (Tuesday, 1:30 p.m., Betty Easley Conference Center, 4075 Esplanade Way, Tallahassee.)
CRAB FISHERIES AT ISSUE: The Florida Fish and Wildlife Conservation Commission will hold one in a series of public workshops about issues related to stone-crab and blue-crab fisheries. The agency is considering a requirement that crab traps be affixed with an FWC-issued tag number. (Tuesday, 6 p.m., Fish and Wildlife Research Institute, 100 Eighth Ave. S.E., St. Petersburg.)
—-Compiled by the News Service of Florida and FlaglerLive

Cats and Dogs Looking For Homes
The following is provided as a service to Community Cats of Palm Coast and the Flagler Humane Society. Should you have a lost pet and would like it noticed here, please contact us at

[email protected]

.
Cats and Dogs Looking for Homes is provided as a service to Community Cats of Palm Coast and the Flagler Humane Society. Should you have a lost pet and would like it noticed here, please contact us at

[email protected]

.

To • include your event in this section, please email the details, including date, time, a brief description of the event, contact information, and, if you wish, an image, please use this form.

Keep Up with Donald Trump's attacks on the press through the ACLU's running tab here.
Keep Up with mass shootings in a running database here.

Palm Coast Construction and Development Progress Reports
Here's a summary of the latest city developments as of May 4, 2018, with a link to the full week in review here.
Click to access week-in-review-april-30-20181.pdf

Road and Interstate Construction:

Bechara el-Khoury: Forgotten Fragments
Previous Codas: