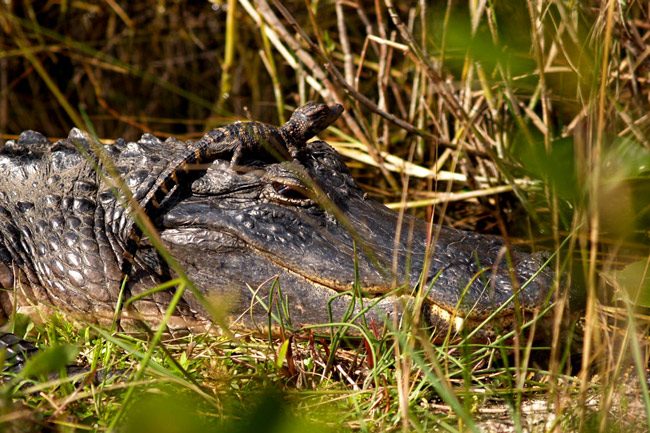 Today: Partly cloudy. A 20 percent chance of showers and thunderstorms in the afternoon. Highs in the mid 90s inland…in the lower 90s coast. South winds 5 mph shifting to the east in the afternoon. Heat index readings 102 to 106. Tonight: Partly cloudy. A 30 percent chance of showers and thunderstorms in the evening. Lows in the mid 70s. South winds 10 to 15 mph. Details here.
Today's fire danger is moderate. Flagler County's Drought Index is at 298.
Today's tides: at the beaches, at the Intracoastal Waterway.
Today's document from the National Archives.
The OED's Word of the Day: scienced, adj.
.
The Live Community Calendar
Today's jail bookings.
Today's Briefing: Quick Links


"Although some searches are certainly more invasive than breath tests, this Court cannot do justice to their status as Fourth Amendment "searches" if exaggerated time pressures, mere convenience in collecting evidence, and the "burden" of asking judges to issue an extra couple of warrants per month are costs so high as to render reasonable a search without a warrant.14 The Fourth Amendment becomes an empty promise of protecting citizens from unreasonable
searches."

–Justice Sonya Sotomayor, in the 7-1 June 23 decision ruling that alcohol breath tests are constitutional.
Note: all government meetings noticed below are free and open to the public unless otherwise indicated. Many can be heard or seen live through each agency's website.
The Public Safety Coordinating Council, a group that gathers all the county's law enforcement, judicial, and public social service agencies and is chaired by the county commission, meets at 8:45 a.m. at the Emergency Operations Center behind the Government Services Building. Topping the agenda is the council's verdict on a proposed county ordinance that would create a civil citation program, essentially de-criminalizing the possession of small amounts of pot (less than 20 grams) on a first offense.
Palm Coast Cultural Arts Grant Workshop: The workshop provides information to representatives of organizations wishing to apply for this year's Cultural Arts Financial Assistance Matching Grant program, which grants up to $3,000 per non-profit organization for cultural programs. For more information, call Parks and Recreation at 386/986-2323.The workshop will be held at Palm Coast City Hall, Community Wing, 160 Lake Ave., and it is open to the public. (The workshop follows a meeting of the Palm Coast Leisure Services Advisory Committee, which oversees the grants program.)
The Palm Coast Planning and Land Development Regulation Board continues its series of workshops on the city's land development code, at 5:30 p.m. at City Hall.
Flagler County School Board's District Strategic Plan Steering Committee meets at 5:30 p.m. in the third-floor main conference room of the Government Services Building in Bunnell.
Ribbon Cutting: My Town Welcome Committee holds its ribbon cutting-anniversary. This "Flagleridian" themed event will be catered by El Pollo Colorao, entertainment by DJ Vern, and lots of fun. At the Flagler County Chamber, 20 Airport Rd, Ste C. 4 p.m.

Updated jail bookings and day and night shift incident summary reports are available here.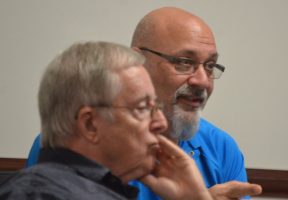 Proposal to De-Criminalize Pot Possession Again Teetering as Flagler Council Nears Verdict: Flagler County's attempt to adopt a civil citation program that would decriminalize the first-time possession in small amounts has approximated the highs and lows of a roller-coaster, if not of a person experiencing the highs and lows of drug use.
Mystery Woman Killed, 2 Palm Coast Residents Injured in Motorcycle Collision On US1: A woman on foot was killed in a collision with a motorcycle on U.S. 1 in Bunnell, near the entrance to the Atlantis center–across from the Church on the Rock–Sunday morning. Authorities have been unable to identify her: she had no identification on her, and the Rapid-ID system used in an attempt to find her identity was negative.
Kaiti Lenhart, Flagler County Supervisor Of Elections Candidate: The Live Interview: In this race, the vote on Aug. 30 is not a primary: it is, in fact, the deciding election, because no Democrats or independents are running. Whoever wins on Aug. 30, even if by less than 50 percent, will be the Supervisor for the next four years. Because it is the deciding election, all registered voters, regardless of affiliation, may cast a vote in this contest on Aug. 30 (or in early voting).
Chris Sousa, 21, Matanzas Graduate and Driven Entrepreneur, Struck and Killed by Car in Ormond Beach: Chris Sousa, a Palm Coast resident of Island Estates and a 2013 graduate of Matanzas High School, was killed early this morning when a vehicle struck him in Ormond Beach.
Latest Florida Newspaper Layoffs Claim Lloyd Dunkelberger of Tallahassee and Recount Fame: Reporters will be replaced, if at all, by younger, cheaper bodies who have not necessarily been taught the difference between putting bylines on news releases and honest reporting.

In Florida and in State Government:
Note: Some proceedings below can be followed live on the Florida Channel.

The Florida Commission on Offender Review discusses numerous parole cases related to crimes committed in the 1970s and 1980s. (9 a.m.)
Rubio on Zika: U.S. Sen. Marco Rubio, R-Fla., will hold a hearing titled "Zika in the Western Hemisphere: Risks and Response," with witnesses expected to include Tom Frieden, director of the federal Centers for Disease Control and Prevention. Rubio will hold the hearing as chairman of the Senate Foreign Relations Subcommittee on Western Hemisphere, Transnational Crime, Civilian Security, Democracy, Human Rights, and Global Women's Issues. (Wednesday, 2:30 p.m., Senate Dirksen Building 419, Washington, D.C.)
–Compiled by the News Service of Florida and FlaglerLive

In Coming Days in Palm Coast, Flagler and the Occasional Beyond:
♦ July 14: The Flagler County Democrats host a candidate forum featuring all mayoral and Palm Coast City Council candidates , from 6 to 8 p.m. at the African-American Cultural Society, 4422 North U.S. 1 in Palm Coast. The event is free and open to all. For additional information, call 386/283-4883.
♦ July 16: North Florida Open Chess Championship, $1,000 total purse. Ramada Inn I-95 & 9150 Baymeadows Road, Jacksonville. Three Sections: Open, U1550 and U900. Prizes: $1000 (60% guaranteed) b/o 35 (paid entries). Cash prizes for best players U2000, U1800 & U1200. 5SS (5 rounds of games) 1st Round G/45;d5 all other rounds are G/55min + d5sec. $45 Walk-up Registration $35 Online price. Players in grades K-12 $25. Register here. Details here. The tournament director for this event will be our own Steve Lampkin.
♦ July 18: The trial of Anna Pehota, 77, who faces a second-degree murder charge over the alleged killing of her husband in the Hammock in September 2015, is scheduled to begin with jury selection.
♦ July 18: Backing the Blue, a fund-raising event for the families of the five police officers murdered in Dallas on July 7, will start at 6 p.m. with food and music at European Village in Palm Coast.
♦ July 20: The Flagler League of Cities, a gathering of the county's mayors, meets at noon at Flagler Beach City Hall.
♦ July 22: The latest pre-trial hearing in the case of Florida v. Kimberle Weeks is scheduled for 2:30 p.m. before Circuit Judge Margaret Hudson in Courtroom 401 at the Flagler County Courthouse. Weeks now faces nine third-degree felony counts, down from 12, stemming from allegations that she illegally recorded various individuals in her capacity as supervisor of elections and in her private life. Weeks resigned that post in January 2015.
♦ July 23: The annual Back to School Jam, where families can get $5 backpacks, find their bus routes and location, help with access to the district's computerized records-keeping system, meet with innumerable coordinators and directors of after-school activities and programs and a lot more, is scheduled for 10 a.m. to 1 p.m. at Flagler Palm Coast High School, in the gym.
♦ July 23: Midnight fishing on the Flagler Beach pier, from midnight Saturday to 6 a.m. $6 per person. Register at the pier.
♦ July 25: The Plantation Bay Utility Customers Community meets at 6 p.m. at Club de Bonmont, 300 Plantation Bay Drive, Ormond Beach.
♦ July 28: Flagler County School Board's District Strategic Plan Steering Committee meets at 5:30 p.m. in the third-floor main conference room of the Government Services Building in Bunnell.
♦ July 30: Solar Plunge to benefit the Flagler Beach National Flight Academy Scholarship. Registration will be $10 per person and includes a t-shirt and goody bag. Late registration will be from 7:30- 8:30 a.m. in Veterans Park followed by The Plunge at 8:45 a.m. After the Plunge enjoy music in the park and light refreshments.

The Dallas police chief's public appearances have helped ease tension in the city and beyond https://t.co/nkNCx0eymb pic.twitter.com/nwRcQOuR6D

— The New York Times (@nytimes) July 12, 2016
The bond market is ringing alarm bells about the economy. Should we be worried? https://t.co/OZAezWzour pic.twitter.com/9jrthA9qVg

— The Upshot (@UpshotNYT) July 12, 2016
"Terrorist" is now a biased term. Journalists should stop using it. https://t.co/w5QDcCS3PR pic.twitter.com/CTyP89LNcc

— Slate (@Slate) July 12, 2016
What's the proper way to think about religion and ISIS? https://t.co/mabmurCJgW pic.twitter.com/mG2vcgS0Am

— The Atlantic (@TheAtlantic) July 12, 2016
The tremendous rainfall that hit West Virginia in June was a 1-in-1000 year event. https://t.co/nKoy25uzCd pic.twitter.com/LvBcCDglfY

— NOAA Climate.gov (@NOAAClimate) July 10, 2016

Fact-Checking the Knaves:


Palm Coast Construction and Development Progress Reports
The following is an update of ongoing permitting, construction and development projects in Palm Coast, through June 15 (the city administration's full week in review is here):
Click to access week-in-review-june-16-20161.pdf

Road and Interstate Construction:

J.S.Bach's Concerto for Three Violins, BWV 1064, Julia Fischer Leading
Previous Codas: