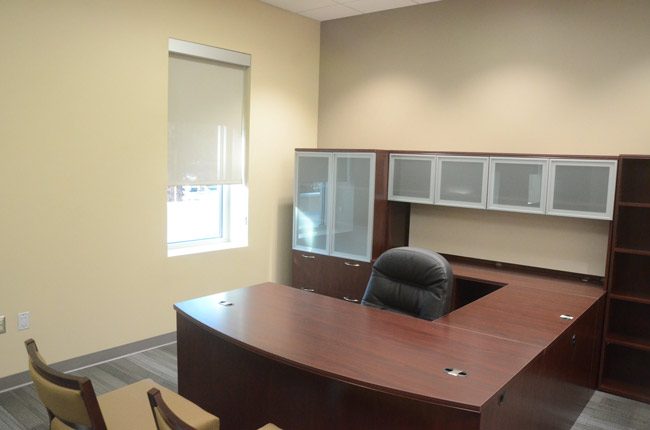 Weekend: Mostly sunny in the morning then becoming partly cloudy. Highs around 90 inland…in the upper 80s coast. East winds 5 mph increasing to 10 to 15 mph in the afternoon. Tonight: Mostly clear in the evening then becoming partly cloudy. Lows in the lower 70s. South winds 5 to 10 mph. Details here.
Today's fire danger is moderate. Flagler County's Drought Index is at 104.
Today's tides: at the beaches, at the Intracoastal Waterway.
Today's document from the National Archives.
The OED's Word of the Day: black sanctus, n..
The Live Community Calendar
Today's jail bookings.
Today's Briefing: Quick Links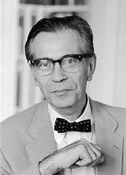 "They thought man was a creature of rapacious self-interest, and yet they wanted him to be free – free, in essence, to contend, to engage in an umpired strife, to use property to get property. They accepted the mercantile image of life as an eternal battleground, and assumed the Hobbesian war of each against all; they did not propose to put an end to this war, but merely stabilize it and make it less murderous. They had no hope and they offered none for any ultimate organic change in the way men conduct themselves. The result was that while they thought self-interest the most dangerous and unbrookable quality of man, they necessarily underwrote it in trying to control it."

–Richard Hofstadter, from "The American Political Tradition" (1948).
Note: all government meetings noticed below are free and open to the public unless otherwise indicated. Many can be heard or seen live through each agency's website.
The Flagler County Economic Opportunity Advisory Council meets at 9 a.m. in board chambers at the Government Services Building, with reports from, among others, Robin King, CEO of CareerSource. The council will then move up to the third-floor conference room at the GSB for a workshop on workforce recruitment.
The Flagler County Parks and Recreation Advisory Board meets at 10 a.m. in the first floor conference room of the Government Services Building. No agenda was posted online.
Palm Coast's Planning and Land Development Regulation Board meets for a workshop at 5:30 p.m. at City Hall, focusing on tree protection, landscaping, buffers and so on.
Candidates for sheriff, all of them: The Coastal Florida Benevolent Police Association hosts a candidate forum featuring all nine candidates for Flagler County sheriff, at the Portuguese-American Club, 1200 Palm Harbor Pkwy in Palm Coast. Doors open at 6:30 p.m., the forum begins at 7 p.m. All welcome.
Ribbon Cutting: Carrabba's Italian Grill marks the start of new management, 4 p.m., 160 Cypress Edge Drive, Palm Coast.

Updated jail bookings and day and night shift incident summary reports are available here.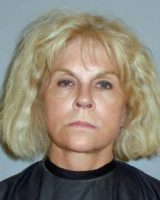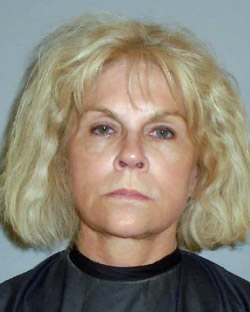 Wife Charged In Killing Richard Resnicoff, Guitarist for the Famous, in Grand Haven in '13: Lucille Horton, a 69-year-old resident of 7 Jasmine Drive in Palm Coast's Grand Haven, the gated community, was charged with vehicular homicide and arrested today over the alleged killing of her husband, Richard Michael Resnicoff, during a confrontation in front of their home three and a half years ago.
Salvaged by Revels's Diplomacy, Pot-Decriminalization Proposal Will Now Seek Cities' Approval: In hands less deft or more imperious, the proposal to de-criminalize the possession of small amounts of marijuana in some circumstances in Flagler County would be dead by now. But the proposal for the past few months has been shepherded by the hands of Barbara Revels, the county commissioner who has seldom lent her parliamentary skills to any initiative without attaining some sort of successful result, however trimmed by the necessities of compromise–and without inspiring any resentments or animosities to speak of.
Trump Lead in Florida Vanishes, Overtaken by Clinton Surge as GOP Leader's Campaign Falters: Trump in May had also led Clinton in Ohio by a small margin. That lead is gone, though to be replaced only by a dead heat: they're both at 40 percent. In Pennsylvania, the third crucial swing state, Clinton is ahead by one point, statistically still a tie and a result similar to that of early May.
On World Giraffe Day, Jacksonville Zoo Announces Birth of 39th Giraffe On Its Grounds: Keepers came in to find the giraffe calf standing with his mother in the birthing-suite of the giraffe barn last Sunday morning.
Daytona State Reducing Fees for Total Cost-Saving to Students of 3.5% This Fall: The savings are a result of a reduction in the access fee from $4.93 per credit hour to $1.35 per credit hour. Added to a 2 percent cut in tuition implemented last spring, overall cost savings per student comes to 3.3 percent.
Dennis McDonald, Who's Twice Sued Palm Coast, Now Wants To Be Its Mayor: Dennis McDonald, a towering bane of county and city governments for his relentless criticism of both, a two-time litigant against Palm Coast and a three-time candidate for local office, has just made it four: earlier today McDonald filed to run for Palm Coast mayor, the seat Jon Netts is vacating because of term limits.

In Florida and in State Government:
Note: Some proceedings below can be followed live on the Florida Channel.

Bear hunt: The Florida Fish and Wildlife Conservation Commission will start a two-day meeting and is scheduled to discuss the possibility of holding another black-bear hunt this year. The commission made a controversial decision last year to hold the state's first bear hunt in two decades. (8:30 a.m., Franklin County School gymnasium, 1250 Highway 98, Eastpoint.)
The Florida Board of Education will take up a series of issues, including a rule related to the Florida Personal Learning Scholarship Accounts Program. (8:30 a.m., Palm Beach State College, Palm Beach Gardens Campus, 3160 PGA Blvd., SC 127, Palm Beach Gardens.)
The state university system's Board of Governors will hold committee meetings throughout the day. Among the issues will be the Budget and Finance Committee discussing how much money each university should receive in performance funding. (Wednesday, meetings start at 8:30 a.m., University of Central Florida, Fairwinds Alumni Center, 12676 Gemini Blvd. North, Orlando.)
–Compiled by the News Service of Florida and FlaglerLive

In Coming Days in Palm Coast, Flagler and the Occasional Beyond:

♦ June 23: Brexit: Britain holds a referendum on whether to remain in or leave the European Union. It is the country's most important vote in at least half a century. The Times explains "Brexit" this way: "A portmanteau of the words "Britain" and "exit," it is the nickname for a British exit of the European Union after the June 23 referendum asking voters: 'Should the United Kingdom remain a member of the European Union or leave the European Union?'" Read a briefing on Brexit here, and The Economist's recommendation against exit here.
♦ July 3: Independence Day fireworks at 9 p.m. in Palm Coast's Town Center, with pre-fireworks activities by the Flagler Education Foundation beginning at 5 p.m.
♦ July 4: Palm Coast marks Independence Day with a ceremony at heroes Park on Palm Coast Parkway at 8 a.m.
♦ July 4: Flagler Beach marks Independence Day with its traditional parade at 10 a.m., whose theme this year is "Land of the Free" (though it may more accurately be termed Land of Candidates: expect the parade to be significantly more populous, as the year's many innumerable political races is expected to bring out schools of candidates.) The parade entry form is accessible here. Flagler Beach will host its traditional day-long celebration of Independence Day, leading up to fireworks by the pier at 9 p.m.


♦ July 5: A pre-trial is scheduled at 1:30 p.m. before Circuit Judge Matthew Foxman in Courtroom 401 at the Flagler County Courthouse in the case of Joseph Bova II, the man accused of first-degree murder in the killing of Zuheily Roman Rosado in an execution-style shooting at the Mobil Mart on State Road 100 in Palm Coast in February 2013. Pre-trail hearings have been frequently continued, however. Bova has been held without bond at the Flagler County jail since May 11, 2015, when he returned from a state psychiatric hospital.
♦ July 7: Flagler County Sheriff Jim Manfre and the County Commission hold a ribbon-cutting at the expanded county jail at 10 a.m., 1002 Justice Lane, Bunnell. There will be limited tours.


♦ July 7: U.S. Senate candidate Carlos Beruff, a Republican running for Marco Rubion's seat, is be the guest speaker at the Flagler County Young Republicans Club meeting, which is open to the public. 7 p.m., Hilton Garden Inn, Palm Coast. Beruff, 58, is a Manatee County developer and major contributor to more than 100 political candidates since 2002, including a few Democrats, according to the Miami Herald.
♦ July 8-9: Book Blowout: The Friends of the Library of Flagler County are holding a discounted book sale. The public is invited to attend and take advantage of these bargains. The sale is scheduled for 9 a.m. to 4 p.m. each day. All books are 25 cents each – these two days only. No limit. Books will be continually replenished. Sale will be held at the Friends Book Shop, Flagler County Public Library, 2500 Palm Coast Pkwy NW. For questions, call 386/446-6763.
♦ July 16: North Florida Open Chess Championship, $1,000 total purse. Ramada Inn I-95 & 9150 Baymeadows Road, Jacksonville. Three Sections: Open, U1550 and U900. Prizes: $1000 (60% guaranteed) b/o 35 (paid entries). Cash prizes for best players U2000, U1800 & U1200. 5SS (5 rounds of games) 1st Round G/45;d5 all other rounds are G/55min + d5sec. $45 Walk-up Registration $35 Online price. Players in grades K-12 $25. Register here. Details here. The tournament director for this event will be our own Steve Lampkin.
♦ July 18: The trial of Anna Pehota, 77, who faces a second-degree murder charge over the alleged killing of her husband in the Hammock in September 2015, is scheduled to begin with jury selection.
♦ July 25: The Plantation Bay Utility Customers Community meets at 6 p.m. at Club de Bonmont, 300 Plantation Bay Drive, Ormond Beach.
♦ July 20: The Flagler League of Cities, a gathering of the county's mayors, meets at noon at Flagler Beach City Hall.

You just lived through the hottest May, April, March, etc., etc., wtf, ffs. https://t.co/L7xArjgR4e via @BadAstronomer @Slate

— Laura Helmuth (@laurahelmuth) June 21, 2016
California might close its last nuclear plant. But what will repace it? https://t.co/AiUsIEppAK pic.twitter.com/iiu42jU4CJ

— Mother Jones (@MotherJones) June 21, 2016
GOP senators proposing more surveillance in response to Orlando massacre https://t.co/duWWdTV598 pic.twitter.com/zQw9Mk0qB7

— HuffPost Politics (@HuffPostPol) June 21, 2016
A deep dive into the evolving image of the Supreme Court in American society at @TheGreeneSpace: https://t.co/zhRmEe7LnT

— WNYC 🎙 (@WNYC) June 21, 2016
"White Trash" is a "formidable and truth-dealing" look at an American underclass. https://t.co/AS9V7MlSuo

— New York Times Books (@nytimesbooks) June 21, 2016
The Wall Street Journal isn't buying into the spin about Trump turning over a new page with Corey Lewandowski firing https://t.co/8jD0P8eFwP

— Salon (@Salon) June 21, 2016

Fact-Checking the Knaves:


Palm Coast Construction and Development Progress Reports
The following is an update of ongoing permitting, construction and development projects in Palm Coast, through June 15 (the city administration's full week in review is here):
Click to access week-in-review-june-16-20161.pdf

Road and Interstate Construction:

Charles Dickens in 10 Minutes
Previous Codas:

@markmobility @ACLUofMichigan pic.twitter.com/gQtQgHNhet

— Jerome Gibson (@hedrickgibson) June 21, 2016