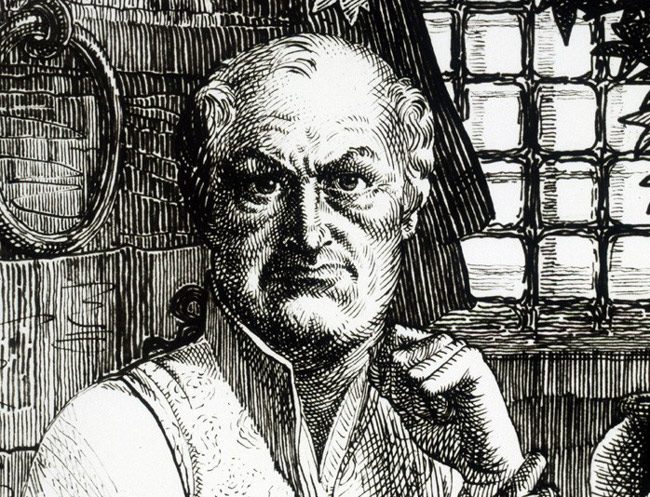 Today: Partly cloudy. A 20 percent chance of showers and thunderstorms in the afternoon. Highs in the lower 90s inland… In the upper 80s coast. Southeast winds 10 to 15 mph. Tonight: Partly cloudy. Lows in the lower 70s. South winds 5 to 10 mph. Details here.
Today's fire danger is moderate. Flagler County's Drought Index is at 150.
Today's tides: at the beaches, at the Intracoastal Waterway.
Today's document from the National Archives.
The OED's Word of the Day: outrance, n..
The Live Community Calendar
Today's jail bookings.
Today's Briefing: Quick Links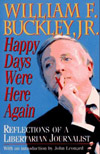 "Cocaine consumption is up 600 percent in many American cities. In Pakistan, the morning paper advises us, the growth of poppies is up 400 percent over last year. A lot of that stuff is destined for American blood vessels. And we can't stop it, and aren't stopping it. We are subsidizing a criminal class, overflowing our prisons, corrupting the police and the courts, depleting our reserves of detectives and judges, and accomplishing nothing. Either bring on the scaffold (which we aren't going to do), or legalize (which we probably aren't going to do). We can, then, look for more of the same. Much more of the same."
–William F. Buckley Jr., from a July 15, 1986 column, reprinted in "Happy Days Were Here Again" (1993).
Note: all government meetings noticed below are free and open to the public unless otherwise indicated. Many can be heard or seen live through each agency's website.

Sheriff's Candidates: The Flagler County Young Republicans Club host a forum featuring the six Republican candidates running for sheriff in the Aug. 30 primary. The forum is at the Hilton garden Inn, 55 Town Center Blvd., Palm Coast, at 6 p.m. It features Don Fleming, John Lamb, Jerry O'Gara, Rick Staly, Mark Whisenant and Christopher Yates. Two Democrats are also running: incumbent Jim Manfre and Larry Jones, as is an independent, Thomas Dougherty. Alas, they're not invited to participate in the forum.
8th Grade Promotion Ceremony at Indian Trails Middle School, 8 a.m. (Buddy Taylor's is on Friday at 8:30 and 10:30 a.m.)
The Inspired Mic is on this evening at the New Europa in the European Village, Palm Coast. The Inspired Mic boasts writers of all genres, magicians, musicians, mentalists, actors, motivational speakers, painters, just to name a few. The write-ups you read on this site were all written by the presenters as a way for you to get to know them. The New Europa has the perfect atmosphere for an event like The Inspired Mic. Cozy. Intimate. A creative flair. 6 p.m. Tickets are $10.50 in advance, $15 at the door.

Updated jail bookings and day and night shift incident summary reports are available here.
In Feud's Latest Distortion, Palm Coast Blames County for "Killing" $600,000 City Road Grant: Palm Coast City Manager Jim Landon is blaming County Administrator Craig Coffey for "killing" a $600,000 state appropriation for a city road. In response, the county this morning issued a statement not only to correct the manager's characterization of the issue—spending that money on a city road would have been illegal, in the county's view—but noting a $1.2 million project miscalculation by the city as the source of the "hole" the city is trying to plug.
Attorney Again Asks for Bova, Accused of Mobil Mart Murder, To Be Declared Incompetent: The attorney representing Joseph Bova II, the man accused of murdering a convenience store attendant in an execution-style killing in Palm Coast three years ago, is again asking the court to declare Bova incompetent to stand trial. Bova was declared competent for trial 10 months ago, and has since been held without bond at the Flagler County jail as five pre-trial hearings since have been cancelled.
Three Years On, Palm Coast Resident Sues Sheriff's Office Over Wreck With Patrol Car: John Mitchell, a 43-year-old resident of Eric Drive in Palm Coast, is suing the Flagler County Sheriff's Office for more than $15,000 on a negligence claim resulting from a t-bone wreck involving deputy James Gore in 2013.
NRA Calls for Renewed and Extended Hunt Of Florida Bears that "Terrorize Homeowners": State officials, who approved a controversial bear hunt last year but have not made a decision about another hunt, are expected to receive a staff recommendation prior to a meeting June 22 in the Franklin County community of Eastpoint.
Live Briefs:

In Florida and in State Government:
Note: Some proceedings below can be followed live on the Florida Channel.

The Florida Chamber Foundation will hold its "Learners to Earners Education Summit." Participants are expected to include Education Commissioner Pam Stewart, state university system Chancellor Marshall Criser, K-12 Public Schools Chancellor Hershel Lyons and Department of Economic Opportunity Executive Director Cissy Proctor. (9 a.m., Omni Orlando Resort at ChampionsGate, 1500 Masters Blvd., ChampionsGate.)
The Florida College System Council of Presidents holds an annual meeting. Speakers are expected to include Madeline Pumariega, chancellor of the Division of Florida Colleges. (9 a.m., Reunion Resort, 7593 Gathering Dr., Kissimmee.)
The Florida Supreme Court is expected to release its weekly opinions at 11 a.m.
FPL: The state Public Service Commission starts a series of public hearings about a proposal by Florida Power & Light to raise base electric rates. The utility has proposed nearly $1.34 billion in increases over three years. (5 p.m., Lee County School Board meeting room, Lee County Education Center, 2855 Colonial Blvd., Fort Myers.)
Bears: The Florida Fish and Wildlife Conservation Commission will hold a webinar to discuss bear-management issues. The webinar comes after the commission held a controversial bear hunt in October and as it considers another potential hunt this year. (6 p.m. More information at www.myfwc.com/bear.)
–Compiled by the News Service of Florida and FlaglerLive

In Coming Days in Palm Coast, Flagler and the Occasional Beyond:

♦ June 4: Flagler County's Democratic Executive Committee holds a potluck picnic at Hershel King Park at 1000 Grady Prather Jr. Cove in Palm Coast starting at noon, with honorary guest James Canfield, first mayor of Palm Coast. Plenty of children's activities, a dunk tank, ice cream truck, and a chance to meet Democratic candidates. Free admission includes hot dogs, baked beans and coleslaw.
♦ June 7: A 1:30 p.m. hearing is scheduled in the case of Anna Pehota, accused of second-degree murder in the shooting death of her husband on Sept. 23, 2015, in the Hammock. Her trial was scheduled for April 18, but her attorney, Ray Warren, was granted a delay so he could explore Pehota's memory issues, which could play a deciding role in the handling of her case. The results of that inquiry are to be the subject of this hearing.
♦ June 8: The Public Safety Coordinating Council meets at 8:45 a.m. at the Emergency Operations Center in the Government Services complex, behind the Government Services Building.
♦ June 8: Euro 2016 begins at 3 p.m. with a France-Romania match-up. France is hosting the month-long tournament, which features 24 of the world's best national teams. The final is on July 10.
♦ June 14: Dr. Bill Mefford, Faith Outreach Specialist for Americans United for Separation of Church and State, leads a discussion entitled "Religion and Partisan Politics Don't Mix," hosted by the All Flagler Democratic Club at 7 p.m. at the African American Cultural Society, 4422 US 1 North, Palm Coast. Call 386-447-7030 for best directions. This program is free, open to the public, all are welcome, no advance arrangements are necessary.
♦ June 16: The fourth annual commemoration of the largest mass arrest of Rabbis in U.S. History, an event that took place in St. Augustine on June 18, 1964, will be held on Thursday, June 16, at 7 p.m. in the Gamache-Koger Theater in the Ringhaver Student Center at 48 Sevilla Street in St. Augustine on the campus of Flagler College. The 90-minute event will include the reading of the letter written by the Rabbis in the Flagler County Jail and a video of the forum held with the surviving rabbis who gathered in St. Augustine in June, 2014. This event is free, all are welcome, no advance arrangements are necessary. Call (904) 819-6365 for best directions.


♦ July 5: A pre-trial is scheduled at 1:30 p.m. before Circuit Judge Matthew Foxman in Courtroom 401 at the Flagler County Courthouse in the case of Joseph Bova II, the man accused of first-degree murder in the killing of Zuheily Roman Rosado in an execution-style shooting at the Mobil Mart on State Road 100 in Palm Coast in February 2013. Pre-trail hearings have been frequently continued, however. Bova has been held without bond at the Flagler County jail since May 11, 2015, when he returned from a state psychiatric hospital.
♦ July 20: The Flagler League of Cities, a gathering of the county's mayors, meets at noon at Flagler Beach City Hall.

White racial resentment has become a parody of itself. https://t.co/zvZMtC7S9s pic.twitter.com/EZKeDnP7TQ

— The New Republic (@newrepublic) June 2, 2016
Transgender people aren't mentally ill, "sick," "twisted," or any of the other names the GOP lobs at them: https://t.co/YfKUuNlGzB

— The Daily Beast (@thedailybeast) June 2, 2016
Only two justices are ready to tackle whether the death penalty should end in America https://t.co/wMfZh5tZon pic.twitter.com/5SfeyBLrdQ

— HuffPost Politics (@HuffPostPol) June 2, 2016
Florida doesn't seem to want Rubio back https://t.co/AgA957hQla pic.twitter.com/ptLSh7n9c6

— Roll Call (@rollcall) June 2, 2016
Passing Ban, Scottish Parliament Declares: 'No Ifs, No Buts, No Fracking' https://t.co/HOpYeBCel9 #banfracking pic.twitter.com/YnTobLLwbU

— Common Dreams (@commondreams) June 1, 2016

Fact-Checking the Knaves:


Palm Coast Construction and Development Progress Reports
The following is an update of ongoing permitting, construction and development projects in Palm Coast, through May 11:
Click to access week-in-review-may131.pdf

Florida Agricultural Museum Summer Camps: Become a junior farmer at the Florida Agricultural Museum this summer! Junior farmers will learn about farm life, forestry, and Florida history. Participate in arts & crafts, farm animal care, Florida fauna/flora education, fun and games. Sessions are all 10 a.m. to 4 p.m., $175 per session and are as follows:
1st) June 7-9
2nd) June 14-16
3rd) June 21-23
4th) June 28-30
5th) July 5-7
6th) July 12-14

Road and Interstate Construction:
Paving operations to begin Sunday May 22 on Interstate 4 near Deltona and DeBary: Paving operations will require nightly lane closures on Interstate 4 (I-4) near Deltona and DeBary beginning Sunday, May 22. Westbound single lane closures will occur from 7:30 p.m. to 6 a.m., while eastbound single lane closures will occur between 7:30 p.m. and 6:30 a.m. The contractor may close two lanes at a time between 10 p.m. and 5:30 a.m. The contractor, Ranger Construction Industries, Inc. will begin with a deep milling operation in the westbound lanes near the Saxon Boulevard entrance ramps to I-4 westbound. That work will occur Sunday and Monday nights, May 22 and 23. Milling and resurfacing of the westbound lanes to the St. John's River Bridge will continue the remainder of the week. Additionally, the contractor will close the entrance ramp from Dirksen Drive to I-4 westbound on Wednesday, May 25, from 11 p.m. – 6 a.m. to remove barrier wall. The work is part of the Florida Department of Transportation's (FDOT) resurfacing project on I-4 from the east end of the St. John's River Bridge to Saxon Boulevard.

Edward MacDowell: To a Wild Rose
Previous Codas:

https://twitter.com/rezaaslan/status/738074490681200641