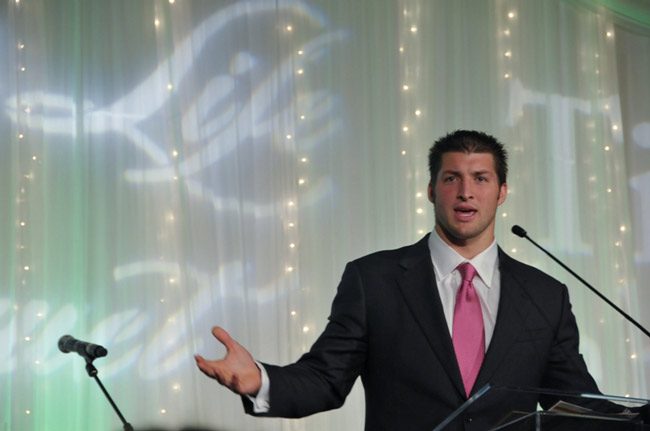 Today: Mostly sunny. Highs in the mid 80s inland, in the lower 80s on the coast. North winds 5 to 10 mph shifting to the east in the afternoon. Tonight: Clear. Lows in the mid 60s. South winds 5 to 10 mph. Details here.
Today's fire danger is moderate. Flagler County's Drought Index is at 72.
Today's tides: at the beaches, at the Intracoastal Waterway.
Today's document from the National Archives.
The OED's Word of the Day: mixty-maxty, adj. and n..
The Live Community Calendar
Today's jail bookings.
Today's Briefing: Quick Links

Note: all government meetings noticed below are free and open to the public unless otherwise indicated. Many can be heard or seen live through each agency's website.

The Bunnell City Commission meets at 7 p.m. at City Hall, 201 West Moody Boulevard, Bunnell. The commission will consider buying 10 Tasers for $12,000, with a c redit of $105 for each of the police department's 10 outdated Tasers, which are past warranty and serviceability. "This trade must be completed before June 1, 2016 or no credit will apply," the administration notes. The commission will consider continuing the annual payment of $26,400 for Animal Control Services to the Flagler Humane Society
The News-Journal's Best of Preps Banquet: The banquet honors all the Best of Volusia/Flagler Preps honorees in each sport and recognizes the overall players of the year, including male and female athlete of the year, hosted by Heisman Trophy winner Tim Tebow. General admission tickets, $50. 6 p.m. at the Ocean Center, 101 N Atlantic Avenue Daytona Beach, FL 32118.
Math Madness competition at the Wadsworth Elementary cafeteria, 6 p.m.

Updated jail bookings and day and night shift incident summary reports are available here.
6 Local Unions Show Electoral Power as 16 Candidates For School Board, Palm Coast and County Match Mettle: Sixteen candidates turned out Thursday evening for the first election forum hosted by the United Public Employees of Flagler County at the Hilton Garden Inn in Palm Coast. And all 16 lined up along sets of table, facing an audience of about 100 and taking questions sometimes addressed to all 16, sometimes addressed to candidates in particular races.
Looking for Her Dog, Tamera Pizzo, 56, Is Killed by SUV on A1A in Flagler Beach: Tamera L. Pizzo, a 56-year-old former resident of Minot, N.D., who'd just moved to Daytona Beach, was killed by a passing car as she tried to cross South Ocean Shore Boulevard (State Road A1A) in Flagler Beach, just south of South 26th Street Friday evening.
Carver Foundation Fundraisers Bring In $10,500 For South Bunnell Gym: Motown Madness netted $5,000 and the auction raised about $5,500 for the George Washington Carver Community Center, located at 201 East Drain Street, Bunnell.
Flagler's 5.1% Unemployment Nearly Matches U.S. Rate Even as Jobs and Labor Force Dip: The improving rate has been powered by a surge in Flagler residents holding jobs, though April's numbers bucked that trend: 179 fewer people held jobs in April. The unemployment rate still went down from March's rate of 5.4 percent because the labor force shrank by almost 300, to 43,969, though it remains stronger by 552 workers than it was a year ago.
Five Students Split $15,000 in Scholarships from University Women of Flagler: The five students are Athena Gonzalez, Najare Mone Johnson, Amanda Hok, Emily Bell and Briana Rodriguez. They each received $3,000.
At Salvo Art Saturday, "Transparency" as an Artist's Conceptual Journey Beyond the Visible: Saturday at 6 p.m. Salvo Art Project will open its doors and proudly present the new work of one of our own. Krystyna Spisak-Madejczyk is highly acclaimed in her native Poland as a sculptor and multimedia conceptual artist. She's become well known in Flagler County's expanding artistic circles since taking up residency in one of our studios.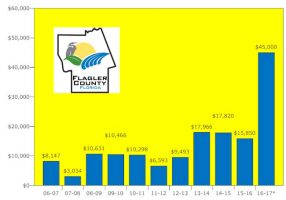 Against 1 Objection, Flagler Commissioners Want to Increase Their Travel Budget 184%: For the past 10 years, the combined travel and conference budget for the five Flagler County commissioners has averaged $11,000 a year. In the current year, the travel budget was set at $15,850. The proposed budget for next year? $45,000—a staggering 184 percent increase.
Are We Finally Ready For Smart Guns? Daytona's iGuns Technologies Aims For Yes: The gunmaker's smart guns, there are about 25 of them, are nearly 20 years old. They have been tested repeatedly and kept in the homes of his friends and family for self-defense. But Mossberg's Daytona Beach-based company, iGun Technology Corp., has never scaled the high-tech components to a handgun.
Live Briefs:

In Florida and in State Government:
Note: Some proceedings below can be followed live on the Florida Channel.

State Chief Financial Officer Jeff Atwater is expected to speak to the Downtown St. Pete Republican Club. (Noon, 300 Beach Dr. N.E., St. Petersburg.)
The Florida Public Service Commission will take up largely procedural issues in a series of matters involving Florida Power & Light. (1:30 p.m., Betty Easley Conference Center, 4075 Esplanade Way, Tallahassee.)
–Compiled by the News Service of Florida and FlaglerLive

In Coming Days in Palm Coast and Flagler:
♦ May 26: Flagler County Commissioner Nate McLaughlin hosts a town hall meeting at 5:30 p.m. at the Hidden Trails Community Center, 6108 Mahogany Blvd. Bunnell.
♦ May 28-29: Flagler Palm Coast High School Class of 1996's 20-Year Reunion. The event combines a fundraising event for the Josh Crews Writing Project through the Education Foundation and two events, one for the graduates and a family picnic. A dinner for alumni and guests at Oceanside Country Club is planned for Saturday and a family picnic is planned for Sunday at Herschel King Park. Graduates are asked to provide gift certificates, goods and products or a donation to be part of a silent auction towards the Writing Project and to register for the celebrations. For more information go to www.fpc1996.com or call Magda at 386-986-9300 or Carl Laundrie III at 386/237-4845.
♦ May 30: Flagler County hosts a Memorial Day Ceremony at 10 a.m., in front of the Government Services Building at 1769 East Moody Blvd., Bunnell. The ceremony features Army Major Thomas K. Hall, the Senior Army Instructor and Rifle Team Coach at Matanzas High School. Major Hall served as the Secretary of the General Staff for the Assistant Commandant of the US Army Command and General Staff College. He was a Battery Commander in the 1st Battalion 77th Field Artillery which was in direct support of the 194th Armor Brigade.
♦ May 31: Entrepreneur Night at Sunsetters Riverfront, 115 Main St., Daytona Beach. Join over 150 entrepreneurs, startup founders, investors, and supporters of entrepreneurs. Expect a terrific atmosphere, complimentary appetizers, cash bar, fast pitched sessions, peer-to-peer connections, conversations, networking, entertainment, and surprises. 5:30 p.m.
♦ June 1: Flagler County Emergency Management makes a presentation at the inaugural "Hurricane Preparedness Breakfast" being hosted by Flagler Volunteer Services. The breakfast will be held from 8:30 to 10:30 a.m. June 1 at the Hilton Garden Inn.
♦ June 2: The Flagler County Young Republicans Club host a forum featuring the six Republican candidates running for sheriff in the Aug. 30 primary. The forum is at the Hilton garden Inn, 55 Town Center Blvd., Palm Coast, at 6 p.m. It features Don Fleming, John Lamb, Jerry O'Gara, Rick Staly, Mark Whisenant and Christopher Yates.


♦ June 4: Flagler County's Democratic Executive Committee holds a potluck picnic at Hershel King Park at 1000 Grady Prather Jr. Cove in Palm Coast starting at noon, with honorary guest James Canfield, first mayor of Palm Coast. Plenty of children's activities, a dunk tank, ice cream truck, and a chance to meet Democratic candidates. Free admission includes hot dogs, baked beans and coleslaw.
♦ June 7: A 1:30 p.m. hearing is scheduled in the case of Anna Pehota, accused of second-degree murder in the shooting death of her husband on Sept. 23, 2015, in the Hammock. Her trial was scheduled for April 18, but her attorney, Ray Warren, was granted a delay so he could explore Pehota's memory issues, which could play a deciding role in the handling of her case. The results of that inquiry are to be the subject of this hearing.
♦ June 8: The Public Safety Coordinating Council meets at 8:45 a.m. at the Emergency Operations Center in the Government Services complex, behind the Government Services Building.
♦ June 14: Dr. Bill Mefford, Faith Outreach Specialist for Americans United for Separation of Church and State, leads a discussion entitled "Religion and Partisan Politics Don't Mix," hosted by the All Flagler Democratic Club at 7 p.m. at the African American Cultural Society, 4422 US 1 North, Palm Coast. Call 386-447-7030 for best directions. This program is free, open to the public, all are welcome, no advance arrangements are necessary.
♦ June 16: The fourth annual commemoration of the largest mass arrest of Rabbis in U.S. History, an event that took place in St. Augustine on June 18, 1964, will be held on Thursday, June 16, at 7 p.m. in the Gamache-Koger Theater in the Ringhaver Student Center at 48 Sevilla Street in St. Augustine on the campus of Flagler College. The 90-minute event will include the reading of the letter written by the Rabbis in the Flagler County Jail and a video of the forum held with the surviving rabbis who gathered in St. Augustine in June, 2014. This event is free, all are welcome, no advance arrangements are necessary. Call (904) 819-6365 for best directions.
♦ July 20: The Flagler League of Cities, a gathering of the county's mayors, meets at noon at Flagler Beach City Hall.

"My sister shot herself": 5-year-old dies playing with father's unsecured handgun https://t.co/LU1VeINJAu

— The Washington Post (@washingtonpost) May 22, 2016
Cheer up with Kenan Thompson's horrible summer memories: https://t.co/wavZ6yZqZO pic.twitter.com/vDE8qXmXwB

— Slate (@Slate) May 22, 2016
Spiralling global temperatures from 1850-2016 (full animation) https://t.co/YETC5HkmTr pic.twitter.com/Ypci717AHq

— Ed Hawkins (@ed_hawkins) May 9, 2016
The fourth sexuality we need to start talking about https://t.co/bf70UvDEfS pic.twitter.com/ncPfm89IpD

— indy100 (@indy100) May 22, 2016
It isn't easy to figure out which foods contain added sugar https://t.co/pUJjk8LcTQ

— The New York Times (@nytimes) May 22, 2016
Without jazz and blues, there's no "Americana" https://t.co/V8FdFbP06c pic.twitter.com/w3o5732qt4

— The Atlantic (@TheAtlantic) May 22, 2016

Fact-Checking the Knaves:


Palm Coast Construction and Development Progress Reports
The following is an update of ongoing permitting, construction and development projects in Palm Coast, through May 11:
Click to access week-in-review-may131.pdf

Florida Agricultural Museum Summer Camps: Become a junior farmer at the Florida Agricultural Museum this summer! Junior farmers will learn about farm life, forestry, and Florida history. Participate in arts & crafts, farm animal care, Florida fauna/flora education, fun and games. Sessions are all 10 a.m. to 4 p.m., $175 per session and are as follows:
1st) June 7-9
2nd) June 14-16
3rd) June 21-23
4th) June 28-30
5th) July 5-7
6th) July 12-14

Road and Interstate Construction:
Paving operations to begin Sunday May 22 on Interstate 4 near Deltona and DeBary: Paving operations will require nightly lane closures on Interstate 4 (I-4) near Deltona and DeBary beginning Sunday, May 22. Westbound single lane closures will occur from 7:30 p.m. to 6 a.m., while eastbound single lane closures will occur between 7:30 p.m. and 6:30 a.m. The contractor may close two lanes at a time between 10 p.m. and 5:30 a.m. The contractor, Ranger Construction Industries, Inc. will begin with a deep milling operation in the westbound lanes near the Saxon Boulevard entrance ramps to I-4 westbound. That work will occur Sunday and Monday nights, May 22 and 23. Milling and resurfacing of the westbound lanes to the St. John's River Bridge will continue the remainder of the week. Additionally, the contractor will close the entrance ramp from Dirksen Drive to I-4 westbound on Wednesday, May 25, from 11 p.m. – 6 a.m. to remove barrier wall. The work is part of the Florida Department of Transportation's (FDOT) resurfacing project on I-4 from the east end of the St. John's River Bridge to Saxon Boulevard.

Respighi's Pines of Rome
Previous Codas: