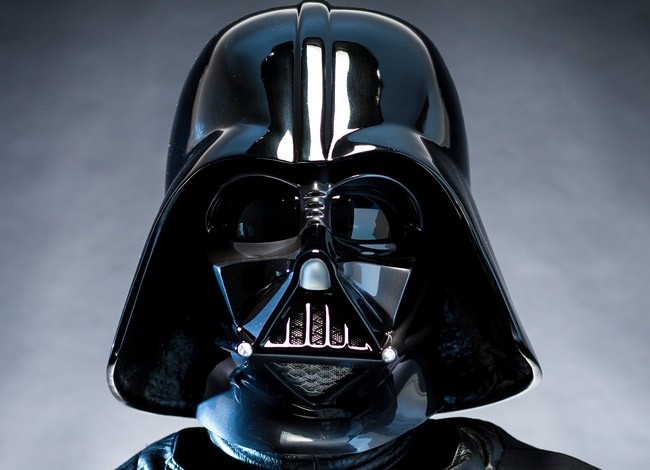 Today: high in mid-80s, low in low 60s. Details here.
Today's fire danger is moderate. Flagler County's Drought Index is at 276.
Today's tides: at the beaches, at the Intracoastal Waterway.
Today's document from the National Archives.
The OED's Word of the Day: pease, v..
The Live Community Calendar
Today's jail bookings.
Today's Briefing: Quick Links

Note: all government meetings noticed below are free and open to the public unless otherwise indicated. Many can be heard or seen live through each agency's website.
The Flagler Beach City Commission meets at 5:30. Immediately following that meeting, the commission will convene a special meeting to discuss its next step in the hiring of a new city manager. At last count, commissioners were split between two candidates. In the 5:30 meeting, commissioners will hear a proposal to install a memorial at Veterans Park to soldiers who suffered or died of PTSD-related conditions, including suicides–a surprising proposal since it is coming from the same person pushing for such a memorial at heroes Park in Palm Coast. That memorial is close to being approved. Commissioners will also take on a difficult issue: the proposed rezoning of almost 3 acres that form an enclave inside the city-owned golf course at the south end of town. The city doesn't own the enclave. Its owners want it rezoned, potentially to build on it. The city's planning board recommended approval of the rezoning. In addition, the commission will also reconsider the height limits of structures in flood plains. The full agenda and back-up is here.
The Flagler County Airport Advisory Board meets at 4 p.m. on the third floor of the Airport Corporate Center, 120 Airport Road in Palm Coast at the airport.
Palm Coast's Leisure Services Advisory Committee meets at 5:30 p.m. at Palm Coast City Hall in Town Center. No agenda was posted.
Free 'storm spotters' class at 6 p.m. at the Emergency Operations Center located behind the Government Services Building, 1769 E. Moody Blvd., Bunnell.

23 lb. and a Gun: 2nd Pot House in Three Years Is Busted on Palm Coast's Wheatfield Drive: Authorities served a warrant at 91B Wheatfield Drive, where 21-year-old Daniel Epler, who'd made his name as an offensive lineman for Flagler Palm Coast High School (2012 MVP in that category), was arrested on a charge of pot possession with intent to sell.
A Judge and "Citizen Soldier" Honors Veterans as Children Discover 265th Air Defense Artillery: The county's ceremony was highlighted by the keynote speaker, Judge J. David Walsh, a retired captain in the Navy Reserves, and by displays of equipment from the National Guard unit that just moved to the Flagler County Airport.
From cocaine addiction to recovery: "Letisha Tennant's cocaine addiction began at the funeral of her great-grandmother, the woman who had raised her. Someone offered her the drug, and she was so grief-stricken she took it," the Observer reports. "She was 12 years old." She is now the intake manager for WARM, Women Assisting Recovering Mothers, at the Vince Carter Sancuary.

Note: Most proceedings below can be followed live on the Florida Channel.

The Florida Department of Business and Professional Regulation and the University of West Florida will hold the "Venture in Northwest Florida 2015 Conference," which is designed to connect veterans, women and minorities with opportunities in high-tech industries. (9 a.m., University of West Florida Conference Center, 11000 University Parkway, Building 22, Pensacola.)
The Florida Supreme Court is scheduled to release its weekly opinions at 11 a.m.
Citrus greening: The Senate Agriculture Committee will hold a workshop in Highlands County to discuss the economic impacts of citrus greening, a highly destructive disease that has plagued Florida's citrus industry. Participants are expected to include committee Chairman Bill Montford, D-Tallahassee, and Sen. Denise Grimsley, R-Sebring. (1 p.m., Highlands County Government Center, 600 South Commerce Ave., Sebring.)
Former Vice President Dick Cheney will speak on the first night of the Republican Party of Florida's "Sunshine Summit," which will include appearances by GOP presidential candidates. (6:30 p.m.., Disney's Contemporary Resort, 4600 North World Dr., Lake Buena Vista.)
–Compiled by the News Service of Florida and FlaglerLive

In Coming Days in Palm Coast and Flagler:
Click on the links for more details:

Click on the link for more details.
At Stetson, Hatters Celebrate Homecoming Week 2015
Rotary Club of Flagler Beach Seeks Volunteers to Pack 10,000 meals again for Stop Hunger Now
Stewart Marchman-Act Foundation Launches Bouquets of Hope Campaign for Thanksgiving
Preferred Management Services adds Two Associations to their management portfolio
Palm Coast Data Hires Andrea Kenney as VP of Sales, Memberships and Associations
David I. Alfin graduates from Florida Realtors Eighth Annual Leadership Academy
Hatters Celebrate Homecoming Week 2015: A week of Hatter festivities has begun as Stetson University celebrates Homecoming 2015. From the Greenfeather competition, to the Homecoming football game at Spec Martin Memorial Stadium, Saturday, Nov. 14, plus everything else in between, the campus is wrapped up in a whirlwind of grand traditions and exciting new events for the enjoyment of all. A series of major events have been planned for current students and returning alumni. The full schedule of events can be found at Homecoming 2015, on the Alumni website. Two of the most popular events, as described in the Homecoming video, include the Greenfeather competition and Airwaves. This especially rings true for two individuals: Dani Barnes '16, vice president of the Stetson Homecoming Committee, and Associate Director for Alumni Engagement Amy Dedes '04. "As of right now, we have just over 500 alumni who are registered through our office to return to Stetson next week," said Dedes. "That's actually about 150 more than were registered at this time last year. We have nine classes celebrating reunions this year." Classes that will celebrate reunions include the Class of 1955, which is celebrating 60 years, Class of 1960 celebrating its 55th anniversary, and so on, with reunions celebrated in intervals of five years until the Class of 2005, celebrating its 10th anniversary. All of these reunions will be occurring on Friday and Saturday, Nov. 13, 14. The President's Champagne Breakfast will be celebrated Saturday morning, Nov. 14, at 9 a.m. There will be two ceremonies honoring Stetson alumni who have served in the Armed Forces. Friday night's IGNITE!, which will feature comedian and former SNL alumna Nasim Perdad. On Saturday, Nov. 14, at 11 a.m., in the space just north of Griffith Hall, everyone is welcome to attend the dedication of the recently constructed Vietnam Remembrance Site that honors all Stetson alumni who served in the military during the Vietnam era to show support for these veterans. This event is open to the public, free of charge. (Click here to read the release in full on Stetson Today.) For more information, contact Tanner Vickers, associate director for Student Development and Campus Vibrancy at Stetson University, at 386-822-8784.

Philosophers (and welders) react to Marco Rubio's debate comments https://t.co/jrlPWVAepY

— The New York Times (@nytimes) November 11, 2015
Why are moderators continuing to use a racial slur in Republican presidential debates? https://t.co/gSNplfY2FW pic.twitter.com/2nD3jf9Hna

— Media Matters (@mmfa) November 11, 2015
Data-Grabbing 'Stingrays' Are Attacking Our Civil Liberties: https://t.co/VYY7QgYbbC @thor_benson pic.twitter.com/FPvI5y3VZ1

— Truthdig (@Truthdig) November 11, 2015
Chris Christie really wants you to know he doesn't like Black Lives Matter https://t.co/9QVF40boqH pic.twitter.com/upCu5VGr7B

— Mother Jones (@MotherJones) November 11, 2015
World's first solar airport takes off in southern India https://t.co/dh5DeW61O5 pic.twitter.com/fhYZGy5cwv

— CS Monitor (@csmonitor) November 11, 2015
A girl applied makeup before performing at the Cricket All Stars event on Saturday (via https://t.co/T45PFncyMn) pic.twitter.com/pAKNxBHFZN

— The New York Times (@nytimes) November 11, 2015


Palm Coast Construction and Development Progress Reports
The following is an update of ongoing construction and development projects in Palm Coast, through Oct. 30:
Palm Coast Parkway Six-Laning is 97 percent done: Final lift of paving has begun. Median work is completed. Landscaping irrigation is ongoing. Performed a substantial inspection on the Utility portion with as-built and created
punch list for Contractor.
Holland Park, 36 percent done: Dewatering of retention pond ceased when excavation and forming of pond completed. Six concrete stormwater mitered end sections poured. 20 cubic yards of concrete sidewalks poured. Installation of water main continued. Removal of unsuitable material from the jobsite. Electrical trenching and conduit installation continues.
Palm Coast City Hall at Town Center, 99 percent done: Building's grand opening is on Tuesday, Nov. 3.
County's I-95 Interchange Matanzas Woods Reclaim Water, 76 percent done: Retention ponds are being excavated and fill continues for
the ramps.
Palm Harbor Parkway Roadway Extension, 28 percent done: Clearing and underground stormwater work continues. Reconstruction of Old Kings Rd and Matanzas Road to have occur this past weekend.
North Old Kings Road Extension to Matanzas Woods Parkway, 17 percent done: Fill dirt has been brought in and road was raised to grade.
Island Walk Shopping Center Phase 1, 93 percent done: Water mains behind the Island Doctor and Bealls have been chlorinated for 2nd day bacteriological samples.
Old Kings Road Force Main 50 percent done:: Contractor is working on Force main at the entrance north of spray field.

Road and Interstate Construction:

George Szell in rehearsal: Beethoven's Symphony No. 5