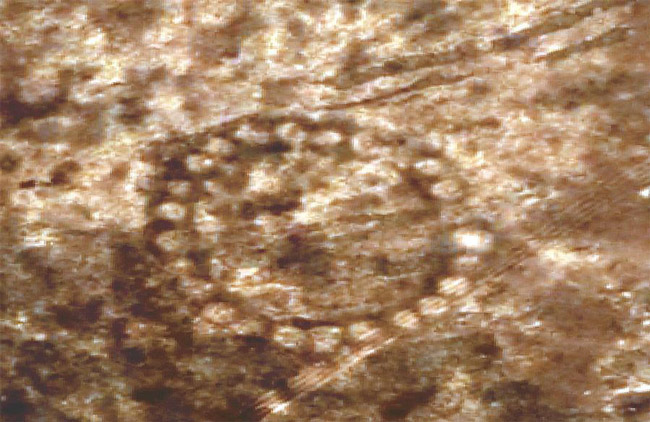 Today: high in mid-80s, low in low 70s. Details here.
Today's fire danger is moderate. Flagler County's Drought Index is at 325.
Today's tides: at the beaches, at the Intracoastal Waterway.
Today's document from the National Archives.
The OED's Word of the Day: ubiquarian, n. and adj..
The Live Community Calendar
Today's jail bookings.
Today's Briefing: Quick Links

Note: all government meetings noticed below are free and open to the public unless otherwise indicated. Many can be heard or seen live through each agency's website.
The Flagler County Values Adjustment Board holds a hearing at 10 a.m. in the third-floor conference room, 3B, at the Government Services Building.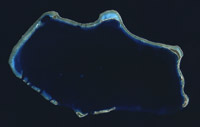 Auditions: Flagler Playhouse has scheduled auditions on Nov. 8 at 6 p.m. at the Playhouse for "The Bikinis," Created and Written by Ray Roderick and James Hindman. Back together after 20 years! A fictional girls group from the sixties get together to relive their heyday and raise some money for the Sandy Shores Mobile Home Beach Resort. Bikinis is a nonstop celebration of song, filled with hits. Roles for 4 women (Don't worry, you won't be wearing bikinis.) All types, ethnicities and sizes are encouraged to audition.

Body Found at Flagler County Park Believed To Be Elderly Man Missing Since Monday: 73-year-old Richard J. Paquin was reported missing Monday by the St. Johns County Sheriff's Office. Paquin had last been seen at 11 a.m. Monday at the YMCA on Pope Road in St. Augustine–34 miles north of the River-to-Sea location, on State Road A1A–and has since been listed as missing and endangered since he did not have his medication.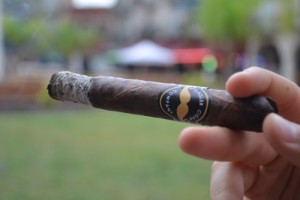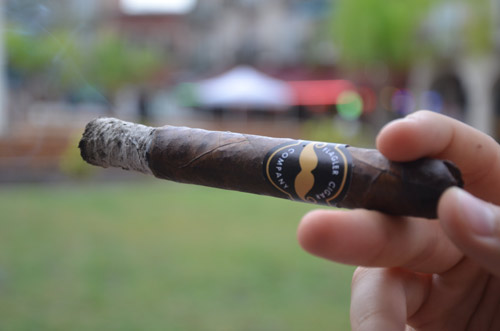 In Flagler Cigar Company, Palm Coast's Humidor Lights Up Bouquet of Ambitions: Humidor owners Ky Ekinci, Mark Woods, Sim Taing and Neil Paisani opened their first boxes of new cigars quietly and without fanfare a few months ago in what may have been one of the softest openings in the history of cigar-making this side of Ybor City. It was the culmination of a much longer process of development that included many a trial and error.
Surfers ride great waves in Flagler Beach Tommy Tant memorial tourney: "The grass-roots event, its future recently in peril, seemed to be going very strong Saturday afternoon," the News-Journal reports. (Paywall protected.)
Embry-Riddle To Offer 5% Tuition Break for Florida Students as University Marks 90th Year: Tuition at Embry-Riddle this year is $33,318. With room, board and books, the cost rises to $45,100, according to the university's estimates. The 5 percent break, a saving of $1,600, applies only to tuition.
Sgt. Van Buren, Cited for Bravery in Suicide-by-Cop Attempt, Among 3 Honored: Sgt. Michael Van Buren was named Deputy of the Quarter, deputy Justin Bailey was honored as Detention Deputy of the Quarter, and Sheri Gopie, executive assistant to Chief Deputy Jeff Hoffman, was named Civilian Employee of the Quarter on Monday during a special ceremony at the Sheriff's Operations Center in Bunnell.
Home-based businesses fuel economic growth: "Small business is a big part of the economy in Palm Coast. According to Beau Falgout, the city's administration coordinator, home-based businesses make up about 86 percent of all commercial enterprises in the city," the News-Journal reports. "In 2014, 527 new businesses were formed in Palm Coast and 472 of them were home-based, according to business tax receipt figures provided by the city. So far this year, 342 of the 483 new businesses formed were also home-based." (Paywall-protected.)
Consumer Attitudes Almost Unchanged in October: "Consumer sentiment among Floridians fell slightly in October to 88.8, a drop of less than half a point from September's revised reading, according to the latest University of Florida (UF) consumer survey," GoToby reports. "Among the five components that make up the index, one decreased while two increased and two remained unchanged."
In Defeat for Florida Carry Inc., Court Upholds UF Policy Banning Guns in University Housing: The group Florida Carry Inc. argued that people have a right to possess guns in their homes, including in university housing. But a three-judge panel of the 1st District Court of Appeal upheld an Alachua County circuit judge's ruling last year that sided with the Gainesville university.

Note: Most proceedings below can be followed live on the Florida Channel.

"Smash the Home Tax": Rep. Heather Fitzenhagen, R-Fort Myers, and Rep. Dennis Baxley, R-Ocala, will hold what supporters are calling a "Smash the Home Tax" press conference. (11:30 a.m., outside the Capitol.)
The House Select Committee on Redistricting will discuss a proposed Senate redistricting plan (SJR 2-C). The Senate has approved the plan, which stems from a lawsuit alleging the Legislature in 2012 violated the anti-gerrymandering "Fair Districts" standards. (Noon)
Agricultural tourism: The Senate Agriculture Committee will take up a bill (SB 304), filed by Sen. Kelli Stargel, R-Lakeland, that would prevent local governments from enforcing ordinances or regulations that would restrict agritourism. (1 p.m.)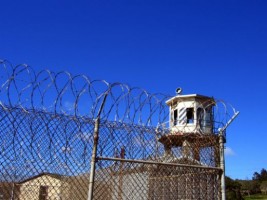 Prisons: The Senate Criminal Justice Committee will consider a bill (SPB 7006) that would make changes involving the Florida Department of Corrections, such as establishing a new felony offense for prison workers who harm inmates by withholding such things as food, water, clothing and medical services. (1 p.m.)
Kidcare eligibility: The Senate Health Policy Committee will take up a proposal (SB 248), filed by Sen. Rene Garcia, R-Hialeah, that would help children of legal immigrants get health coverage through the KidCare subsidized health-insurance program. The proposal would eliminate a five-year waiting period for "lawfully residing" immigrant children to receive KidCare coverage. (4 p.m.)
UCF President: The University of Central Florida Board of Trustees will hold a conference call to discuss an amended contract with university President John Hitt. (8:30 a.m. Call-in number: 1-800-442-5794. Code: 463796.)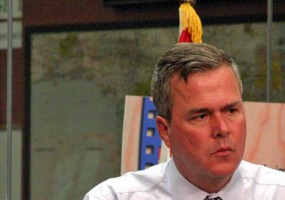 Former Florida Gov. Jeb Bush, who is seeking the Republican presidential nomination but has seen his campaign faltering, will make three appearances in the state as part of what his campaign has dubbed the "Jeb Can Fix It" tour. (10:30 a.m., The Tampa Garden Club, 2629 Bayshore Blvd., Tampa. Also, 1 p.m., Conductive Education Center of Orlando, 931 South Semoran Blvd., Winter Park. Also, 4 p.m., Kaman Aerospace, 780 Whittaker Road, Jacksonville.)
Ben Carson book tour: Republican presidential candidate Ben Carson is scheduled to continue a series of book-signing events in Florida. (11:30 a.m., Books-A-Million, 3521 Thomasville Road, Tallahassee. Also, 4:30 p.m., Barnes & Noble, 1055 Old Camp Road, The Villages. Also, 8 p.m., Books-A-Million, 2605 West Osceola Parkway, Kissimmee.)
Utility costs: The Florida Public Service Commission will start what could be a multi-day hearing about a series of costs for electric utilities. Such hearings are held each year to determine how much customers will pay for expenses including power-plant fuel costs. (1 p.m., Betty Easley Conference Center, 4075 Esplanade Way, Tallahassee.)
–Compiled by the News Service of Florida and FlaglerLive

In Coming Days in Palm Coast and Flagler:
Click on the links for more details:

Click on the link for more details.
Florida Hospital Flagler Receives Nearly $11,000 Donation to Help Fight Cancer
Wadsworth Elementary's John Fanelli is Flagler Clounty Principal of the Year
Indian Trails Middle School's Marcus Sanfilippo is Flagler County's Assistant Principal of the Year
San Diego Artist Kari Powell is November's Featured Artist at Ocean Art Gallery
Flagler County Emergency Services and the National Weather Service will host a Skywarn Storm Spotter class on Nov 12: The class will be taught by a meteorologist with the National Weather Service and will cover everything from cloud formations to thunderstorm development to visual predictions. It will be held at 6 p.m. November 12 at the Emergency Operations Center located behind the Government Services Building, 1769 E. Moody Blvd., Bunnell. Those who participate in the class are eligible to become volunteer storm spotters and assist Emergency Services and the National Weather Service by reporting potentially hazardous weather events. While warnings for thunderstorms are only issued for hail and high winds, lightning is part of all storms and is the cause of more deaths in the United States than tornadoes and hurricanes, according to the National Weather Service. "This is a really important class because trained storm spotters serve as the local eyes of the National Weather Service," said Bob Pickering, Flagler County Emergency Management Technician. "And this may be the only time this year that we get a class here in Flagler County, because of the limited availability with the National Weather Service to come teach the class." Registration is required, and can be done by calling Pickering at 386-313-4250, or by email at [email protected].

"Rise of outsider candidates reflects uprising against mainstream media" https://t.co/yv2xUite0r pic.twitter.com/xrugp5p3v3

— The Hill (@thehill) November 2, 2015
Nasa doesn't know how these huge, 8,000-year-old mystery structures got here https://t.co/JQNv9sPDxB pic.twitter.com/sABObM9zeH

— The Independent (@Independent) November 2, 2015
Erdogan says Turks voted for stability, world must respect result: https://t.co/q7rwTvSuwN pic.twitter.com/zXZTnE8Lqo

— Reuters Top News (@Reuters) November 2, 2015
Paul Ryan doubtful about defunding Planned Parenthood https://t.co/bXPrR3oYBq

— Jake Tapper (@jaketapper) November 2, 2015
This is why Jonathan Franzen infuriates. Salon https://t.co/vlOgzdM2Ur

— Publishers Weekly (@PublishersWkly) November 2, 2015


Palm Coast Construction and Development Progress Reports
The following is an update of ongoing construction and development projects in Palm Coast, through Oct. 30:
Palm Coast Parkway Six-Laning is 97 percent done: Final lift of paving has begun. Median work is completed. Landscaping irrigation is ongoing. Performed a substantial inspection on the Utility portion with as-built and created
punch list for Contractor.
Holland Park, 36 percent done: Dewatering of retention pond ceased when excavation and forming of pond completed. Six concrete stormwater mitered end sections poured. 20 cubic yards of concrete sidewalks poured. Installation of water main continued. Removal of unsuitable material from the jobsite. Electrical trenching and conduit installation continues.
Palm Coast City Hall at Town Center, 99 percent done: Building's grand opening is on Tuesday, Nov. 3.
County's I-95 Interchange Matanzas Woods Reclaim Water, 76 percent done: Retention ponds are being excavated and fill continues for
the ramps.
Palm Harbor Parkway Roadway Extension, 28 percent done: Clearing and underground stormwater work continues. Reconstruction of Old Kings Rd and Matanzas Road to have occur this past weekend.
North Old Kings Road Extension to Matanzas Woods Parkway, 17 percent done: Fill dirt has been brought in and road was raised to grade.
Island Walk Shopping Center Phase 1, 93 percent done: Water mains behind the Island Doctor and Bealls have been chlorinated for 2nd day bacteriological samples.
Old Kings Road Force Main 50 percent done:: Contractor is working on Force main at the entrance north of spray field.

Road and Interstate Construction: The intersection of Old Kings Road and Matanzas Woods Parkway will be closed for reconstruction beginning at 3:30 p.m. Friday, Oct. 30, and continuing through the weekend until 3 a.m. Monday morning, Nov. 2. The intersection will be closed to traffic during that entire time. Variable message signs will be used to alert the traveling public of the closure. For more information, contact Palm Coast Customer Service at 386-986-2360.

71 Beatles Songs Drummed Up in 5 Minutes