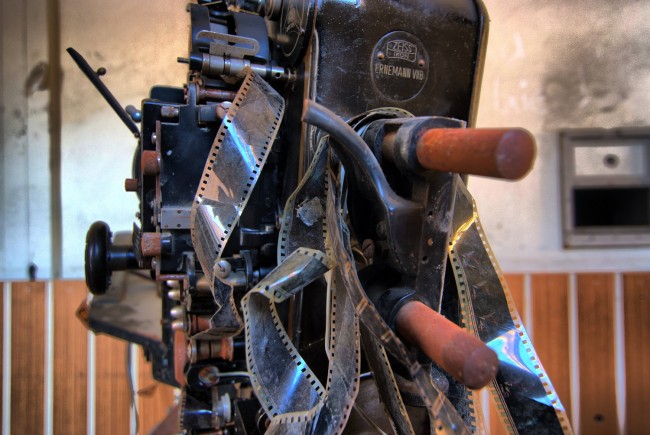 There's Cannes. There's Sundance. There's Toronto, Berlin, Tribeca and South by Southwest. And now, naturally, there's the first and what may become the annual Flagler Film Festival, scheduled for the weekend of January 10-12, 2014, at Palm Coast's Hilton Garden Inn.
Spearheaded by Kathryn Barry, who owns the local Wolfe Productions company, the festival will take its place among a growing corps of performing and visual arts events that have been forging Flagler's and Palm Coast's cultural identities in the last few years, with the festival making a distinctive addition to the frame of artistic genres.
The festival will include shorts and feature films, totaling about 24 hours worth of reels, shown in blocks. It's a daring gambit. So far the festival has drawn 36 entries, only about a quarter of them from Florida, and none directly from Flagler, though Barry hopes to change that soon as the festival gains attention. (Are you listening, local filmmakers?) The festival looks to honor independent–or indie, as goes the lingo–filmmakers, the "low budget," "micro," or even "no budget" mavericks who know how to tell a thousand stories with a single frame.
"It's great we always love to hear about new events and festivals and this one seems to have a lot of energy and excitement about it," Georgia Turner, Flagler County's tourism development director, says. "It's something different and it's always very attractive to folks especially within our drive market–people in the state of Florida and south Georgia are always looking for things to do for a weekend or a little bit longer day trip, so I think it's going to be very attractive."
Barry's interest in film developed when she saw first-hand how a festival launched her son's career in the film industry and wanted to do something to help others in the same position, picking bits and pieces of different aspects she liked in different festivals she visited.
"It'll be a fun and relaxing opportunity to get visibility from the public," Barry says. Sometimes these festivals are visited by distributors and sales agents who are there 'incognito' and will offer contracts to the filmmakers, as happened with her son. "There's a lot of competition in film. The more recognition you get, the more opportunity there is for your production."
Once a filmmaker submits his or her film through withoutabox.com, the film's information, including casting, crew, and a synopsis, will earn a page on the international movie database, or imdb.com, as is it's more popularly known to "filmies."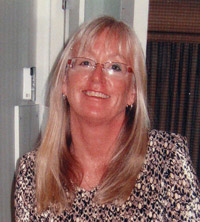 Another incentive for filmmakers entering a festival is to earn what's known as "laurel leaves," badges of honor found on DVD cases as an industry-recognized designation. Filmmakers need access to climb steps. Film festivals are one path to getting there, while the big festivals are notoriously difficult to break into.
But film festivals aren't–or shouldn't be–primarily for other filmmakers. They're for audiences, and particularly for more discriminating audiences looking to break out from Hollywood's formulaic feed. "People generally just get to see what Hollywood puts out," Barry says. "There's a lot more to movies than Hollywood. There's a lot of storytelling to be done in short film or experimental film. There's a world of film that people don't know is there. The idea of a festival is to get people who only have seen Hollywood features but haven't seen short or independent films." She was in that crowd before her son got into movie-making.
So far, however, most entries in the Flagler Film Festival have come from elsewhere. There are submissions from the Russian Federation, Kazakhstan, South Korea, India, France, the United Kingdom, Canada, Japan and more coming in. Stateside, so far, submissions have come from Alaska, Colorado, Utah, New Jersey, Washington, the District of Columbia and New York. But there's time.
One aspiring comic filmmaker submitting to Flagler is Florida native Matt Florio, who after college started a career in business, felt something was missing, and he devoted himself to comedy and writing before opening his own production company.
In his "Mama Needs a Ride," a couple of mob henchmen are instructed to pick up the boss' mother to run some errands, "a very important job." Seems simple enough, assuming mob-boss mom was as nice as the Don made her out to be.
"I was intrigued to submit to the Flagler Film Festival, as I like the idea of being in the first of what I am sure will be many successful film festivals," says Florio, who makes it a point to submit to festivals in the state. "The thought of being there at the beginning is cool to me.  Why not help each other?  We all know the big film festivals—Sundance, Cannes, Tribeca, etc.  There was a point when they were starting out, too.  I'm not trying to be the George Washington of the Flagler Film Festival, but it's nice to be a contributor."
Filmmaker Burleigh Smith is submitting from Perth, Western Australia, "the most isolated capital city in the world." His movie is called "Things My Father Never Taught Me." The plot: A man named Melvin gives dating advice to his three-year-old son.
So far, Smith's short has shown at 100 festivals. "The exposure is what I hope to get from these screenings," he says, "and 'The Things My Father Never Taught Me' has been seen far and wide.  I would love Flagler to be our 101st festival acceptance."
Orion Christy is the acting press liaison for the Flagler Film Festival and is one of the key players responsible for taking the initiative. Christy grew up in the area and didn't find Flagler County to be the most stimulating of places. "I feel that there should be something attractive to the people that aren't drawn to going to the beach and sticking their heads in the sand every day."
Christy first heard of Barry when she was interviewed in an article in the Palm Coast Observer about how her production company and son won awards at a festival. In the article, Barry had mentioned that she'd like to start a festival in Palm Coast. For Christy, who'd spoken many times with his former Flagler Palm Coast High School video production teacher, Carl Brazell, about doing just that, "that was the straw that broke the camel's back—in a good way." So he contacted Barry to make it happen.
Christy, who says he started his career in 2001, while still in high school, was inspired by one of Brazell's classes, and began working with FPCTV, producing several TV shows for the county. "It was more than just a little class," he says of his time with Brazell. While in his class, he made a short film of his own that eventually gave him experience in the small film festival circuit. Today, at 28, Christy works as a video journalist.
Before making contact with Barry, Christy and Brazell had originally considered starting a festival through the school but found quickly that would have been far too regulated.
"We would've had to accept all submissions no matter how terrible they were," Christy says. "Someone could go take their IPhone and record themselves giving someone the finger and we would've had to accept that and put that next to someone who actually spent a lot of their own money to make a movie."
So Christy didn't want school involvement, though there'll still be a student category. Prizes are another matter. The Flagler Film festival is still seeking sponsors.
"I've been here so long that it's hard to integrate the word 'interesting' with Flagler County," Christy says, adding that he still laments how long it took for the Epic movie theater to arrive in Palm Coast. "I want this to be a success. Even if it's just marginally successful, it opens the door for another one. Film and television are an escape. That's what I more than anything want for this to be—an escape."
Integrating the words interesting and Flagler County has been the local tourism development office's goal, with particular emphasis on cultural and sporting events. Barry first approached Amy Lukasik, the tourism marketing director, at April's arts alliance meeting at the Flagler Playhouse.
Lukasik says she expects the festival will get a lot of emerging talent but also a lot of retirees for whom it is too often revealed that, "in a former life," they held some sort of cultural designation, probably when they lived up North. "I keep hearing things like, 'Oh I was the former curator at a museum or something."
The festival itself will also help the tourism branch of the chamber, which advised Barry to hold the festival in January. "From, the tourism side, that's good for us," says Lukasik. "It's a slower time, after the holidays, and this will get people to come stay in hotels."
And for filmmakers who may not be used to Florida's oppressive summer weather, January's mildnesss is an added benefit.



The early bird deadline for entering the Flagler Film Festival is June 15, with a features fee of $25 and a shorts fee of $15. The regular deadline is August 15 with features priced at $35 and shorts at $25. And the late deadline is October 15, with features priced at $45 and shorts at $35. The festival is also interested in sponsors, with promotional packages available. For more information, visit the Flagler Film Festival website.