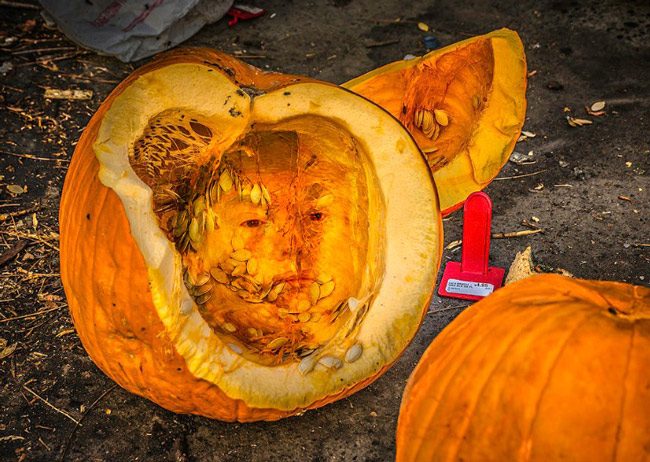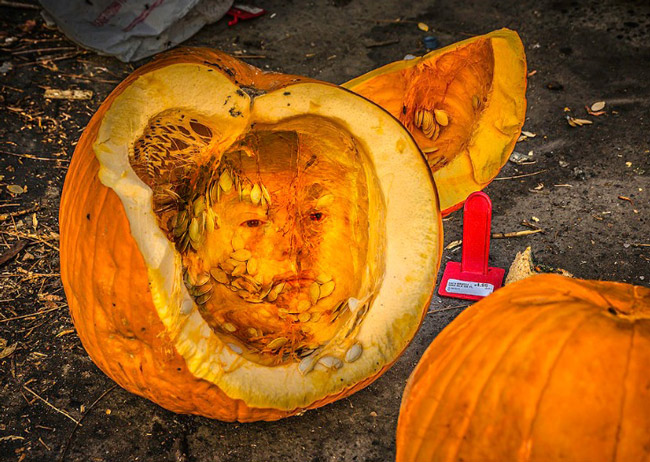 The beginning and end of the Book of Ecclesiastes, the superb biblical surrender to the absurd that topped the pop charts in the 1965 song by The Byrds, are bookended by one of the great lines in literature: "All is vanity." Or in the translation more accessible to high school students discovering existentialism, "Everything is meaningless."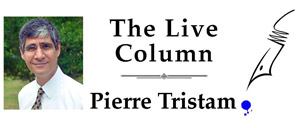 I'm not sure the amazing steak my wife prepared a couple of night ago was entirely meaningless: it was one of the reasons I had the strength to read Ecclesiastes the next morning before also swiping to the front page of the New York Times, where the top headline read more like a plea for the multiplication of loaves: "4 Republicans Sound an Alarm on Trump. Will Others Follow?"
It was one of those big headlines full of tender leaves of hope and desperation you'd never see in a more reactionary publication, where it's all about triumphal fabrications that years ago would have been found only in the occult ravings of conspiracy freaks like Alex Jones. The Times story wasn't much less premised on semi-fictional ravings, with lines like "stirring call to arms" and "a new type of freedom caucus." You could almost smell the hashish.
The four Republican rebels it was referring to are George W. Bush, John McCain, Bob Corker, and Jeff Flake. One is a spectacularly failed president, one is a dying senator realizing he has to be a bit more human to earn a place in heaven next to Fats Domino, the third is a sneaky, union-busting Tennessee senator who called it quits, and the fourth is a fabulous flip-flopper who couldn't take the heat of a re-election campaign and is quitting midstream. Not what I would call your typical brainless zombie cookie-cutter Republicans who last had an original thought when they chose supremely whitish vanilla over everything else at their political confirmation, but for the very same reason, not what I would call the relevant vanguard of today's Republican Party, either.
The stains of their party's brand aside, what these four musketeers have in common is getting publicly insulted by their Dear Leader. You have to go 14 paragraphs to read the conceding observation that McCain, Flake and Corker "remain the outliers" in the Senate. And you have to look elsewhere to remember that for all his dismal overall approval rating, 81 percent of their fellow-Republicans across this land are still giving President Preen full support. So what on earth was the Times thinking when it gave us this impersonation of the Sermon on the Mount?
Blessed are the meek, for they shall inherit a retweet.
That's all that story amounted to: the projection of liberals' eternal delusion that the Age of Trump is not the Age of Trump after all, that it's a temporary aberration, an entertaining if neutron-bomb-like imposture that will sooner than later give way to a restoration as joyful as Elizabethan England after the blood-soaked reign of the big fat serial spouse Henry VIII. Maybe so, but Henry VIII reigned 38 years and survived the murder if two of his half dozen wives, the equivalent of politically murdering the likes of Corker and Flake these days. No, the age of Trump is here to stay, because there's a minimum-mandatory term to this prison sentence of four to eight years we must all serve together.
And because the Age of Trump is really not that different from the Age of Bush, Reagan, Coolidge or Taft. It's dumber, coarser, more dangerous because the country is poorer, more often ridiculed than respected and certainly no longer envied, but it still acts like the world's policeman and the Greatest Country on Earth. The combination never ends well for the whether it's imperial Britain or Nazi Germany.
The delusion is inspired from the belief that American exceptionalism is immune to men like Trump. But an undercurrent of violent, repressive impulses varicoses through American history. The founding intolerance of our own beloved Puritans wasn't a one-off but a marker. Periods of tolerance in this country are in the minority, periods of liberalism in Congress or the judiciary even more so. Turn-of-the-century Progressives and the Democrats' reign from the New Deal to the Great Society, and of course the election of a black man and his unusually civil and scandal-free presidency, were exceptional in the other, less flag-waving sense of the term, just as Earl Warren's Supreme Court hadn't had its likes before and hasn't had it since. The liberal hope for another Warren Court is as frail as Justice Ruth Bader Ginsburg's remaining wakeful hours, hanging on to a seat as if in hopes of a miraculous return of Democratic power sooner than any law of politics or physics would permit.
Trump is more normal, more American, than we admit. He's the hyper-American, unbridled by pretensions of pluralism or the manners and polish of colonnaded Washington, which have always been stage decoration to buffer the naked exercise of power anyway. Trump is more comfortable naked. He's no fantasy. But he makes the American desire to live a fantasy entirely divorced from financial, moral, communal or global responsibilities possible. Watching and hearing him is repelling the way watching demagogues is always repelling (and fascinating) and in some regards dangerous, because he's ignorant to an extent unseen in that office: that too is a form of literal exceptionalism.
But his dissociation from reality isn't alien to most Americans familiar and comfortable in what Kurt Andersen calls "Fantasyland" in his latest book: "America was created by true believers and passionate dreamers, by hucksters and their suckers—which over the course of four centuries has made us susceptible to fantasy, as epitomized by everything from Salem hunting witches to Joseph Smith creating Mormonism, from P. T. Barnum to Henry David Thoreau to speaking in tongues, from Hollywood to Scientology to conspiracy theories, from Walt Disney to Billy Graham to Ronald Reagan to Oprah Winfrey to Donald Trump. In other words: mix epic individualism with extreme religion; mix show business with everything else; let all that steep and simmer for a few centuries; run it through the anything-goes 1960s and the Internet age; the result is the America we inhabit today, where reality and fantasy are weirdly and dangerously blurred and commingled."
Then even Andersen falls for the Times trap of that dreamy headline: "I hope we're only on a long temporary detour, that we'll manage somehow to get back on track," he writes, putting out a wish that contradicts the evidence of 400 pages to follow. We're not on a detour. This is it, Jack. Kerouac is the fantasy. Trump is the real deal, though not, to be sure, in the way most people who wear his "Make America Great Again" caps and suck at the tits of his neo-fascism understand "real deal."
The day after that wishful headline about the four Republican musketeers the Times, hungover, ran a corrective story more accurately headlined "GOP Becomes Party of Trump, and Critics Give In or Give Up." That's more like it. In other words, "Everything is pointless." To drill home the point for liberal meatheads like me, it ran another story almost as prominently demolishing the myth that John Kelly, the chief of staff once imagined to be a glimmer of moral conscience, is just another hack. Resistance is futile.
There may well be a time to love, a time to laugh, a time to make peace, dance and heal. But this is most definitely a time to weep, a time to mourn, a time of hate, and yes, a time to gather stones.

Pierre Tristam is FlaglerLive's editor. Reach him by email here or follow him @PierreTristam. A version of this piece aired on WNZF.