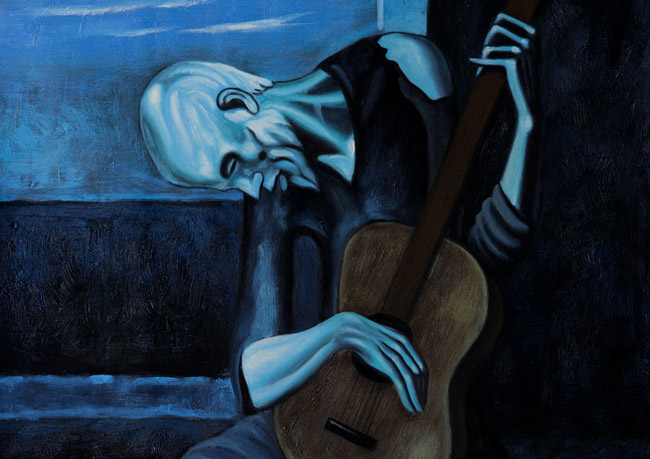 A particularly violent accident on U.S. 1 earlier this month took the lives of two women, one 68, the other 74. I referred to the two victims in a headline as "elderly." The sincere outpouring of grief aside, the headline triggered a curious backlash. "I want to complain about your characterization of people with the experience of years as 'elderly,'" one frequent correspondent wrote only half in jest, echoing verbal remarks along the same varix.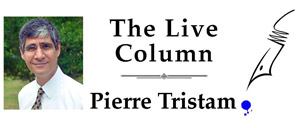 "In a couple of months, I turn 65, and I think of myself as still a good way from 'elderly,'" he continued. "Is there an accepted journalistic rule of thumb for the age at which the term 'elderly' is reasonable, given that people are living longer and longer? To some twenty-somethings, anything over 40 is elderly, so I understand it relates to perspective. When does elderly morph into sprightly?"
I'm not much for journalistic conventions that replace direct words with sprightly euphemisms. There are exceptions. But the word elderly had never struck me as one of those socially charged terms with the lexicographic equivalent of a criminal history, like nigger or wetback or primitive. I take the word elderly as a descriptive term no different than the color of one's hair. Of course it can be subjective, like the implied difference between blond and gray hair. But to have issue with the word implies something inherently negative about old age. That would be odd in the United States, where the elderly wield disproportionate political and economic power. They vote the most. They're not the richest, but they have the lowest poverty rate of any age group, the fewest responsibilities, and the highest rate of health coverage.
They're also, as a bloc, becoming a juggernaut, with tea parties for wheelies, though thankfully the elderly vote, while naturally progressing toward a self-preserving conservatism, is not yet too monolithic. Veterans of more progressive days abound in these swelling ranks. And swelling they are. The proportion of people 65 and over had never exceeded 3 percent until recently, which made such humane innovations as a tax-supported Social Security system affordable and logical. Now that proportion is exceeding 13 percent in the United States. Old age and its multiplying beneficiaries, far from being marginalized, are becoming the country's most potent, and potentially dogmatic, political power.
There are problems with old age. Florida is ground zero. Our nursing homes and assisted living facilities are for the most part updated concentration camps, with activity directors for wardens. Each patient is a cash cow for the company running the "home," as pitiful a misnomer as any in the industry. And yes, Clint Eastwood is still making movies at 81, Betty White is still making us laugh at 90, Henry Kissinger is still making us cringe at 89 and Philip Roth is still making us blush at 79. They remind us, as do many lesser celebrities we all know in our lives, how subjective the word elderly can be. But they also tend to be the exceptions in a land too rich in human pastures.
It's the paradox of old age in the United States. The elderly are simultaneously the country's most powerful single demographic and its least respected. I find quite offensive the accepted habit of calling older people "sweetie" or "dear," of calling an old woman "young lady" or condescending with questions such as "how many years young are you?" People who interact with the elderly routinely use those words as if to endear, when the words infantilize and demean, equating age with helplessness or stupidity.
But it's a two-way deal. Age should not be an automatic trigger of patronizing assumptions. Nor should it be an entitlement to deference or even respect: age is no more a legitimate indicator of social rank, intelligence or wisdom than heredity. If the elderly don't want to be infantilized, if they don't want to be referred to as the elderly, it may be time to means-test the term and the literal benefits it entails.
The same folks who'd object to being called elderly are likely part of the same political powerhouse opposing changes to Social Security's retirement age or extending Medicare to all. In Florida especially, retired taxpayers are obstacles to higher taxes for better schools, better universities, better futures for the young. Politicians don't fear taxes. They fear elderly voters. Older legions that form the majority of tea party ranks have no problem complaining about younger Americans on the dole while they themselves are by far the country's costliest charge. Perhaps the more debatable term isn't elderly, but the more capitulating retired.
Sure we need an attitude adjustment toward the elderly. They're not helpless. But nor are they done helping. That adjustment starts with the shuffleboard generation's own attitude about itself–and its lapsed responsibility beyond self-interest and toward younger generations.

Pierre Tristam is FlaglerLive's editor. Reach him by email here.