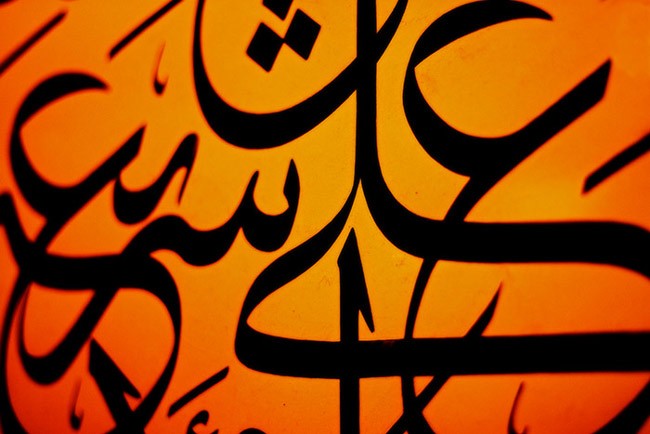 Lawmakers, if you want to add something to a student's learning experience, have at it. Not many people I know are going to hassle you for that.
But if you're going to use legislation to discourage an entire area of learning — quite frankly, an area of education in which America woefully lags behind the rest of the world — please, I beg you, get the opinion of a great many educators first.
A great many educators.
Don't take 20 million Floridans into some dark, enchanted forest.
I'm talking specifically about a bill from Sen. Jeremy Ring, D-Parkland, that means to offer computer coding, but does it at the expense of limiting opportunities to study foreign languages — and ultimately, probably, killing them in Florida classrooms.
For Ring, a former executive at Yahoo!, foreign languages are so … well … 20th century. Coding, that's the ticket. The idea is to encourage more high school students to pursue degrees in computer sciences.
Apparently the world needs more coders.
If approved, SB 468 would limit the options of students who like the study of foreign languages — who have the aptitude and ear for language, who see a future in it — by altering the requirements for the Bright Futures academic scholarship program, the program that funds tuition at public colleges and universities in Florida. Under the bill, Bright Futures scholars are urged to substitute the foreign language requirement with coding credits.
The bill also mandates that school districts draft proposals to include coding classes in every high school by January 2017. That's adding something — again, no problem there. But it means a cost component for consideration in the budget. Any way you look at it, the proposed bill would overhaul staffing plans and districts would have to fork out training dollars.
What you're likely to hear is, "There's a shortage of trained professionals in the coding field." Is there? Really?
No, there's no companion House bill yet. But there will be. Even though similar legislation failed in 2014, Republican leaders love it. I wish they didn't, but there you are. 468 is on its way, assigned three committee stops.
I'll admit, up front: I'm totally biased. I was always a language wonk. My second college major was French. Enrollment in language classes was much more common in the 1960s probably for the simple reason that majors in many research areas, including technology, digital arts, and software, didn't exist. But for some of us, foreign language was a labor of love.
My personal feeling is, students have far more learning options today than they did in the past, and the presence of those options already has diluted the frequency that students choose to study a language in college. Certainly, the last thing they need is the Florida Legislature's encouragement to avoid it.
In most other countries except those in the Third World — particularly in Europe — students are required to learn two foreign languages. Two. And they start early. In Luxembourg, for instance, they start at age 7, in the first grade.
The U.S. doesn't have a nationwide foreign-language mandate at any level of education. Many states allow individual school districts to set language requirements for high school graduation. And primary schools have very low rates of offering foreign-language course work.
Not many states want to do what Sen. Ring wants Florida to do: allow students to meet foreign-language learning standards by taking non-language classes. But California is one of them. The Golden State requires one course in either the arts or a foreign language (including American Sign Language) for all high school students. Oklahomans, too, can opt for two years of the same foreign language or "of computer technology approved for college admission requirements."
New Jersey students, on the other hand, must earn "at least five credits in world languages" or demonstrate proficiency in a language other than English before they can graduate high school. (Thank you, Gov. Christie, for encouraging it.)
Hege Ferguson, an admissions office representative at Florida State University, told the Tallahassee Democrat that while some state schools like FSU "could be willing to tweak their foreign language requirements — 'in certain cases' — students who are attending private or out-of-state schools could be at a disadvantage if coding is promoted over foreign language, because those institutions do not have any obligation to alter admissions criteria."
A majority of colleges and universities require at least two years of foreign language in high school, Ferguson said.
Here's what David Worrell, president of the Leon Classroom Teachers Association had to say about Ring's bill: "Once again, the legislation is putting things into place that place restrictions on teachers, students and the overall joy of learning. There's a responsibility to ensure that students are prepared for the future, but eliminating the requirement for foreign language is absurd. If anything, students should be focused more on learning languages."
Amen to that.
An eventual decrease in the number of foreign language teachers in Florida is likely.
Americans have always gravitated toward learning certain languages in times of international crisis: for example, Slavic languages during the Cold War. And our daughter learned Spanish, the language du jour in the 1980s, then joined the Army so she could use it in covert operations in Central America.
Why, then, during the War on Terror, aren't we loading up on Middle Eastern languages or at least offering opportunities in special classes where language-gifted students can get a head start and real encouragement?
If we want to be the state that has something better to offer than Common Core, we should trash SB 468 again this year. In light of world events, it's a bill that somehow looks worse today than it did in 2014.


Nancy Smith is the editor of Sunshine State News. She started her career at the Daily Mirror and The Observer in London before spending 28 years at The Stuart News/Port St. Lucie News as managing editor and associate editor. She was president of the Florida Society of Newspaper Editors in the mid-1990s. Reach her by email here, or follow her on twitter at @NancyLBSmith.