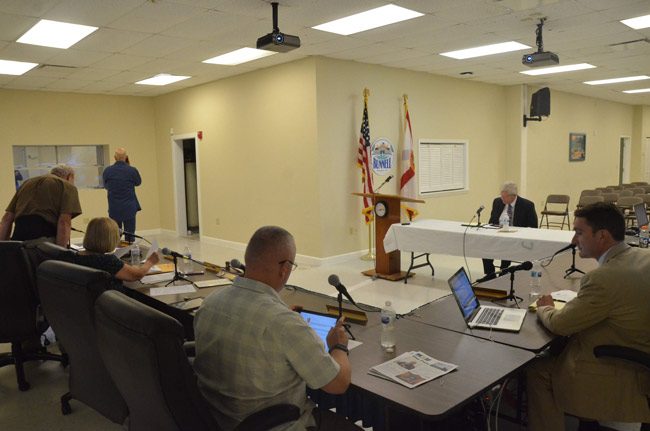 Update: Shortly after this article appeared, Martin Murphy was reportedly calling commissioners to let them know he was accepting the $80,000 offer.
Prospective Bunnell City Manager Martin Murphy has until Thursday to let commissioners know whether he will accept their final offer of $80,000 a year and "not a penny more," in the words of two commissioners. Murphy had asked for $86,000 to $90,000.
But Bunnell commissioners also made several concessions to Murphy's demands during a 30-minute special meeting Monday evening, agreeing to sweeten his benefits package. Their salary offer was also $5,000 above what they had initially offered. Dan Davis, the fired manager Murphy would be replacing, was earning less than $73,000.
Murphy attended most of Monday's meeting, leaving it just before the end, and after commissioners had given him the Thursday deadline to decide on their offer. "I'll certainly consider your offer. I'm not in a position right now to give you a final answer," Murphy told them. "But I appreciate the opportunity to hear your discussions and I'll give it serious consideration."
When Mayor Catherine Robinson asked him when commissioners could expect to hear back, he said: "You're open to continued negotiations."
"It depends on what that continued negotiations is," Robinson said, before giving him the deadline.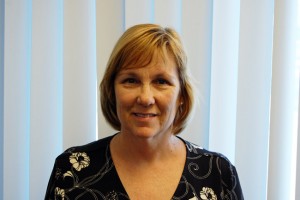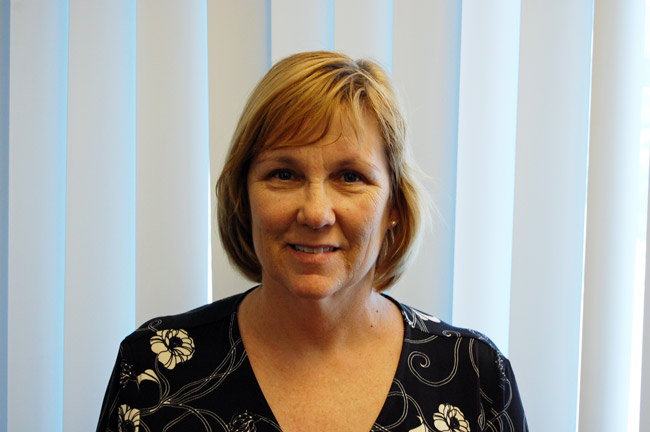 It was not the friendliest of negotiations, with Murphy already starting with the disadvantage of a fractured 3-2 vote when commissioners decided to negotiate with him. He then wrote commissioners a letter asking for more time off, immediate health insurance and more salary, which rubbed several commissioners the wrong way, as they made clear in interviews before the meeting and during the meeting.
"It just seems as though if an applicant knows what we're able to pay and what we may not be able to pay in the future, it seems a little out of balance to me for offering somebody something that is above and beyond what we have advertised," Commissioner Elbert Tucker said. "He's read the financials. Is he saying that yeah, we can afford a manager between 86 and $90,000? I don't know. We seem to need to run a tight budget and here we are at the start giving somebody over and above what we have offered, and it just doesn't seem to balance out for me with the additional asking for more paid time off."
"The thing about that is that as the salary goes up all the benefits go up so the cost is a lot more than that," Robinson said.
Commissioner Bill Baxley would have considered the higher salary until Stella Gurnee, the city's finance director, told commissioners that the money wasn't in the budget, which still had a $20,000 imbalance to fix.
"I'm not going to sugarcoat next fiscal year, it's very tight, but if strategically this is what you wanted to do, we would find a way to do it," the finance director said. (Baxley had an unusually terse, almost demeaning reaction to Gurnee's explanations, saying he'd understood where the city stood financially "after finally getting it out of her," even though Gurnee was merely walking the rope between fiscal realities and commissioners' prerogatives, which don't always match up.)
"My absolute minimum that I would like to see this fiscal year is our millage rate set to the rolled-back rate," Commissioner John Sowell said, "and anything that we can squeeze out under the rolled-back rate to show a commitment that we're dedicated to getting our millage rate down as the city grows, because I don't want to take all the growth that we have in the city and just throw it right into spending." He said Murphy could prove his leadership first. Until then, "I can't support a penny more" than $80,000. Commissioner John Rogers said, likewise.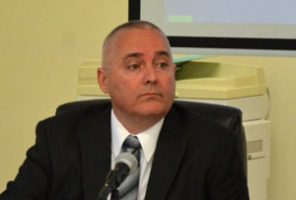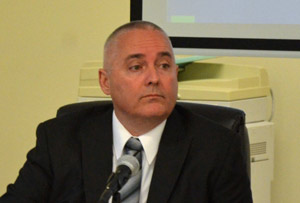 Murphy is currently unemployed. He served less than a year as assistant city manager in new Port Richey, a posting that ended last October because of budget constraints, according to a letter from the city manager. It was his only experience in Florida government. He spent his career as a planner, manager and in other government positions in new York municipal and county governments.
He'd asked for $1,200 in moving allowance. Commissioners agreed, with Sowell's conditions: "A reimbursement for actual moving expenses for up to $1,200 to include receipts and a copy of a lease or a purchase agreement of a property within the specified boundaries."
Murphy had asked for his health insurance to begin immediately, not after three months, as is the case with all other employees. Commissioners agreed. He'd also asked for 33 vacation days and 50 days of potential personal days he could accumulate, prompting more resistance as that would result in more padding to his 12-week severance package.
"We're negotiating and he's pushing the envelope north, he's got to give something south to us," Rogers said. "If we're going north, you know, I think we should just give him a flat 12 weeks, if it doesn't work out. The attorney said we are in our rights to do that."
Commissioners agreed to stick with 28 days' vacation time and his ability to accumulate up to 50 days of personal time off, but that would have to be earned over time. It would not be provided up-front.
Commissioners meet again on July 9 to consider Murphy's response.