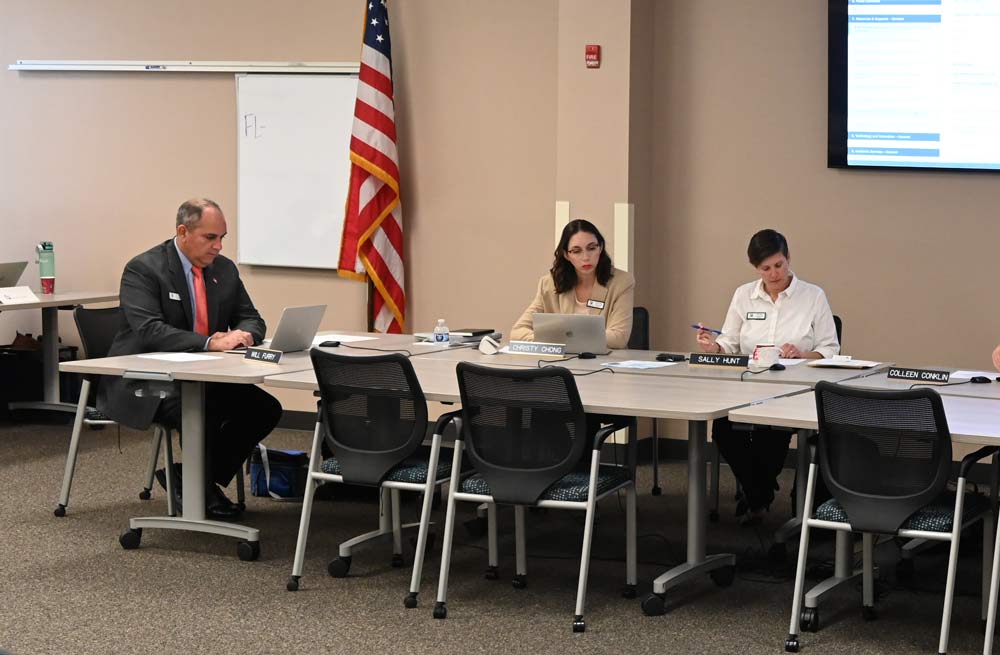 Next Tuesday, the Flagler County School Board will vote on whether to arm some school employees. The board will vote yes, because as is becoming routine with this board, when it is offered a choice between right and wrong, it chooses wrong, mostly because it isn't interested in evidence.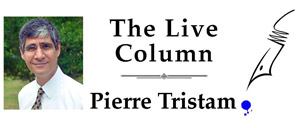 The majority of this board is comfortable fabricating its way to its pre-ordained conclusions, and the majority of this board wants to arm employees. So some employees will be armed. 
You might get the impression that the board has been discussing the issue since last year. There's probably been close to a dozen workshop discussions. But they've all been about process, not evidence: do we have time to apply for this grant, should we have armed security versus armed employees, should we have armed teachers versus non-teachers, should we have one in each school or more, can we pay for it, will the sheriff train this many or that many, and so on. 
Not a single board member ever asked: do we have evidence that arming employees makes a difference? that it makes students safer? Had it asked, it would have found zero evidence that it does. 




Not a single board member ever asked: do we have evidence that what we're doing now isn't working? Had they asked, they'd have been told the obvious: having trained, professional law enforcement in every school is as good as it gets. You could add to the count. But the board is too cheap to go the professional route. So it's arming a posse, as if Flagler were Dodge City in 1875 rather than one of Florida's safest counties.
Not a single board member ever asked: do we know what our parents want? Do we know what our students want? Do we know what our employees and faculty want? Do we care? Of course not. (Actually, Cheryl Massaro, the school board chair, did want empoloyees surveyed on that count. The survey was never conducted.) Had they asked, they would have found overwhelming opposition to arming employees, and overwhelming support for sheriff's deputies. Had they asked, they'd have demolished their foregone conclusion.
The only survey was to gauge how many employees would be willing to participate in the posse, not what they thought about it. Even then, the district had to cook the numbers to make them look bigger than they were: the figures included off-campus employees, who are irrelevant in the equation, and they reflected a participation rate of less than a third of all employees. In fact, only 112 employees (out of 1,600) said they would participate–a rate of 7 percent. And if you took out the 26 off-campus employees, the rate falls to 5 percent. Knock out the inevitable Rambo nut jobs among them who wouldn't make it through a psych evaluation and a polygraph exam, and you're probably looking at less than a dozen. 




The Rand Corporation–hardly a liberal think tank: it owes its existence to the military–found no facts to support the arming of school employees. No studies, no sound analyses, no evidence. It found none refuting the arming of school employees, either, but it found plenty of evidence proving that the more guns in civilians' hands, the more accidents, the more violence, the more homicides, the more unintentional uses, the more risks. 
The state cynically calls its armed-employee folly a "guardian program." Unfortunately, most media repeat the euphemism with submissive complicity. The state claims 46 counties are participating in the program. The list is deceptive. Alachua County, for example, is listed on the state Board of Education's list of participants. In fact, it has no armed employees, only a partnership with the Alachua Sheriff's Office, like Flagler.
Broward and Duval counties are listed. They have no armed employees. Duval has its own school police department, but like Broward, it hires additional security guards. Our district doesn't want to do that because, again, it's too expensive, even though the guards are paid poverty wages, and even though roaming security guards makes a whole lot more sense than overworked employees stuck in one area of campus. Take note: Duval and Broward had impossible times finding qualified security guards. Volusia claims to have armed employees, but it doesn't say how many.
That's another unspoken but grave problem with the program. If you want to know who your school resource deputies are, where they are assigned, how much they make, what weapons they carry, what their law enforcement record looks like, what their use of force record is, you can find out. It's all public, as it should be, and anyway the Sheriff's Office has nothing to hide.




Not so with armed employees. You won't know who they are, what they carry, what their background is, or whether they're even qualified. Not even their colleagues will know. Their names will be kept secret, as will everything else. We will literally have a secret armed posse in our schools. "Trust us." That's what the district tells you. Really? Trust this district? These board members? Russian roulette is safer. 
When it still had a certifiably sane majority, this district did an excellent job hardening schools, reducing entry points and creating little fortresses protected by deputies inside and outside. The Sheriff's Real Time Crime Center has live eyes on every corridor and hallway in every school. Sheriff's deputies patrolling streets are likelier to get to a school incident faster than any single employee on foot from halfway across campus, and will know where to go better than any employee.
Yet the board is now about to introduce incalculable risks based on the good-guy-with-a-gun myth peddled by the mendacity of the NRA and its propagandists on TV, on zero evidence and at the expense of children's safety. It is as if the morons of Fox and Friends are making policy for Flagler schools.
That's why this board on Tuesday will do what it routinely does best: make the wrong choice, no (intelligent) questions asked.

Pierre Tristam is FlaglerLive's editor. A version of this piece aired on WNZF.