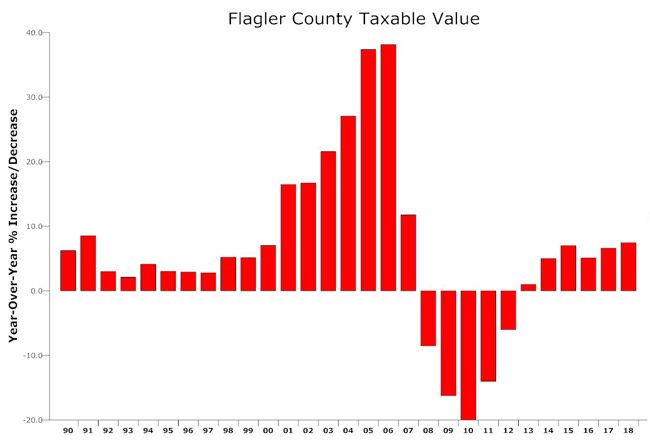 Flagler Property Appraiser Jay Gardner this week issued the annual estimates of taxable value for the county, the school district and Flagler's cities. It's good news: values countywide are up 7.45 percent, the best year-over-year increase since the Great Recession. Last year, values increased by 6.5 percent.
"Obviously the good thing is that we're steadily increasing, but it's not crazy," Gardner said.
Increased values means more money in local governments' coffers. How much more is debatable: while increased values due to new construction add net government revenue without need to raise taxes, other increases in value do not: governments that don't lower their tax rate to account for the new revenue are in effect imposing a tax increase, according to Florida law. To keep their revenue in 2019 the same as it is this year, they must adopt the so-called rolled-back rate, which would lower the tax rate. Most governments have not been doing that in recent years, preferring to take advantage of new revenue by adopting the equivalent of modest tax increases (or steeper ones, in Flagler Beach's case last year).
Palm Coast's values have increased almost 8 percent, Bunnell's 9 percent, and Flagler Beach's just 4 percent. Taxable value in the county now stands at $8.47 billion, but that's still a long way from the pre-recession peak of over $12 billion, a figure vastly inflated by irrational prices and speculation.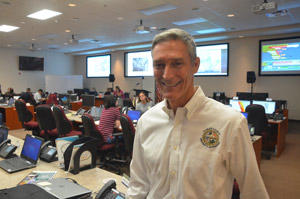 The value increases this year are powered in part by new construction: more than $200 million in new construction in the county, $115 million in Palm Coast, $4.7 million in Bunnell, due to more houses going up in its Grand Reserve development and the opening of a big storage facility on State Road 100. Bunnell has a relatively small tax base, so even modest numbers of new projects have a significant impact on its overall revenue.
"The worm has turned, it's different. I'm glad to see our economy moving strong," Gardner said, echoing the assessment of realtors.
As always with any good news on taxes, there are caveats, and this time some serious ones.
There's Amendment 1. This November, all Florida voters will be asked whether they want to increase the homestead exemption from $50,000 to $75,000 on homes valued at $100,000 or more. In other words, a home valued at $200,000 would have a $75,000 exemption. Gardner, like many government officials, are taking it almost for granted that the proposed constitutional amendment will get the 60 percent majority it needs to pass even though Gardner, like other officials, don't see this as a tax break. They see it as a tax shift.
If the added exemption becomes law, it will have serious consequences for all local government budgets except schools (the exemption doesn't apply to school tax values). In Flagler County, County Administrator Craig Coffey is estimating a revenue reduction of $3.8 million. That would be a shock to the system. To make up for it, the property tax rate would have to increase, resulting in what he too called a "tax shift" in his budget presentation to county commissioners on Monday. The new tax law would become effective in October 2019, making this year's new revenue potentially illusory–absent a tax increase. Strategically, many governments in anticipation of next year's revenue loss seek to spread the tax increase they'll need to make up for it over two or three years, so taxpayers don't see a dramatic hit in a single year. That means calculating a tax increase this year. City governments will also be just as dramatically impacted by Amendment 1.
The second caveat in this year's numbers is more customary: every year since the recovery began, local governments have been expanding again, with long lists of needs and wants. This year is no different. The county's list of needs adds up to $3 million in needed new revenue. The sheriff's budget alone (which is approved by the county commission) is looking for a $1.1 million increase, including the cost of 10 new deputies (an increase driven by the new state law requiring a cop be stationed in every school). The county is also seeking to add three more firefighters to its ranks, a $225,000 cost, and is looking at added retirement costs of $310,000. The county also wants to add positions, among them a public safety systems coordinator ($80,000).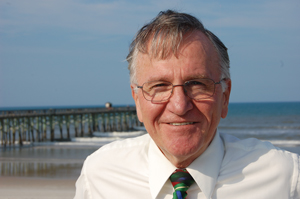 The county's list of "needs" adds up to an additional $6.5 million. That list includes a 3 percent, $1.2 million cost of living increase that is much more likely to make it to the previous list. The 16-some additional positions the administration is seeking to add throughout government (excluding firefighters and cops) would cost an additional $1.2 million.
Improvements in valuations, Gardner said, are driven by increased construction and a more brisk housing market: the majority of developments have been residential, with commercial activity lagging behind by two to three years. The housing market, Gardner said, is showing a lower supply of homes, keeping builders and realtors busy.
"Florida's continuing significant growth is resulting in low inventories of resale homes and housing shortages, especially in the entry-level to median price range," said Matthew Wilson, broker-owner of Ion Real Estate in Flagler Beach and the chairman of the Florida Realtors Research Committee.
Much of Flagler's growth is in the retiree market. "Buyer households with more than the married couple are more apt to include a parent or adult child," Wilson said. "I received significantly more inquiries about available medical care than about the quality of schools." He added: "There are already a number of citizens who live in Flagler County commuting to Orlando, Jacksonville or Daytona for work. The ongoing recruitment of new industry and the increased recognition of Flagler as a desirable bedroom community should result in more households with children relocating to the area."
The tight real estate market in certain sectors may be an indication of future trends and values. "There is a generational shift in the larger market with baby boomers ceding their dominance in the home buying market to the millennial generation," Wilson said of homebuyers in the 19 to 32 year old age range. "This group is characterized as 'first time' homebuyers and tend to purchase entry-level priced condos and homes. There are few properties in our area that match this need. The dearth of properties in this category also is a consideration for companies considering our area."