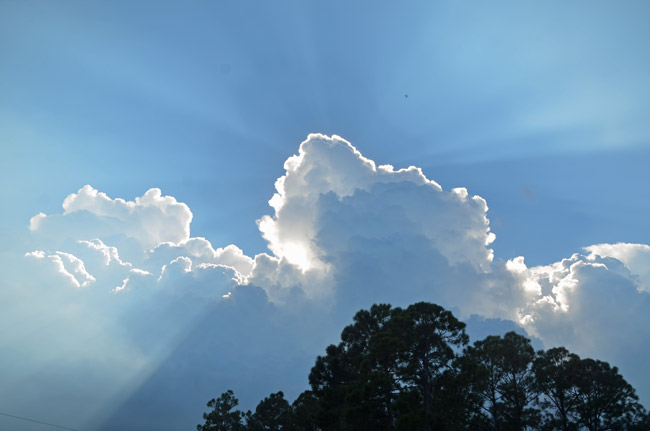 Suicides Replace Auto Crashes as Top Cause of Injury Death: The suicide rate rose 15 percent over the past decade, while unintentional motor vehicle crashes fell 25 percent. […] Deaths from poisoning and falls also rose substantially from 2000 through 2009, the group reported online in the American Journal of Public Health. "Comprehensive and sustained traffic safety measures have apparently substantially diminished the motor vehicle traffic mortality rate, and similar attention and resources are needed to reduce the burden of other injury," they wrote. Eliminating fatal injuries might raise the national life expectancy by 1 to 2 years, "but it would extend the mean length of life of those whose deaths were averted by a projected 3 decades," they added." From ABC News.
The F-22 Disaster: "Minutes of the working group's meetings, PowerPoint presentations and emails among its members reveal a missed opportunity for the Air Force to improve pilot safety in the 187-plane F-22 fleet before a series of high-profile problems damaged the image of an aircraft that was already being assailed in Congress as too costly. Its production was halted last spring and the aircraft has never been used in combat. […] More broadly, the Air Force now concedes that while its own experts were tackling the F-22's issues, it was too aggressive in cutting back on life-support programs intended to ensure pilots' safety. It is now in the process of rebuilding them." From the Washington Post.

Bill Nye Says Creationism Is Not Appropriate for Children: "The Earth is not 6,000 or 10,000 years old," Nye said in an interview with The Associated Press. "It's not. And if that conflicts with your beliefs, I strongly feel you should question your beliefs."
Millions of Americans do hold those beliefs, according to a June Gallup poll that found 46 percent of Americans believe God created humans in their present form about 10,000 years ago.
Nye, 56, also decried efforts in recent years by lawmakers and school boards in some states to present Bible stories as an alternative to evolution in public schools. Tennessee passed a law earlier this year that protects teachers who let students criticize evolution and other scientific theories. That echoes a Louisiana law passed in 2008 that allows teachers to introduce supplemental teaching materials in science classes. "If we raise a generation of students who don't believe in the process of science, who think everything that we've come to know about nature and the universe can be dismissed by a few sentences translated into English from some ancient text, you're not going to continue to innovate," Nye said in a wide-ranging telephone interview." From the Christian Science Monitor. Watch:
Why I Refuse to Vote for Obama:
"I don't see how anyone who confronts Obama's record with clear eyes can enthusiastically support him. I do understand how they might concluded that he is the lesser of two evils, and back him reluctantly, but I'd have thought more people on the left would regard a sustained assault on civil liberties and the ongoing, needless killing of innocent kids as deal-breakers. […] I am saying is that Obama has done things that, while not comparable to a historic evil like chattel slavery, go far beyond my moral comfort zone. Everyone must define their own deal-breakers. Doing so is no easy task in this broken world. But this year isn't a close call for me."
Connor Friedersdorf in The Atlantic
.
Men spanking girls in Texas: A school board in Springtown, Texas, "changed district policy Monday night to allow opposite-sex employees to administer corporal punishment to students, but only with written permission from parents. […] The unanimous vote came after two female students were spanked recently by a male assistant principal at Springtown High School. The paddlings violated a policy the district adopted a year ago that required corporal punishment to be administered by school officials who are of the same sex as the students being disciplined. Superintendent Michael Kelley asked the board to consider changing the policy because not all schools have enough female administrators to perform the task. He acknowledged, however, that the two recent paddlings were contrary to the policy in place at that time, and for that he apologized to the girls and their families. […] He noted, however, that such discipline will never be conducted without a written request from parents. […] Cathi Watt said she approved the paddling of her daughter but charged that bruises were caused by excessive force. Anna Jorgensen also complained that her daughter was bruised." From the Fort Worth Star-Telegram. And this from WFAA-TV in Dallas:
Florida To Experiment With New 600-Lever Voting Machines: From the Onion:
Also from the Onion: Romney Campaign Reboots For 72nd Consecutive Week.