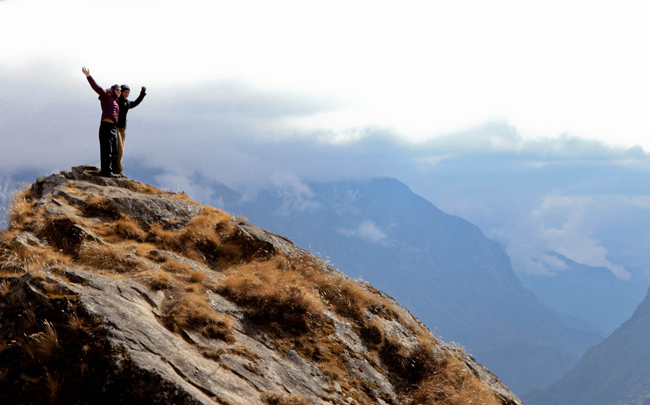 Time is running out for Flagler County high school sophomores to apply for Youth Leadership Flagler, a new program scheduled to launch in September 2013.
Thanks to the efforts of local sponsors, the Flagler County Chamber of Commerce and the Young Professionals Group of Flagler County are accepting applications from high school sophomores who want to learn about their community while becoming stewards of it. Modeled after Leadership Flagler, a program that develops aspiring leaders of Flagler County, the youth program will provide participating students with a better understanding of Flagler County for community-improvement purposes.
Whether home schooled or attending public, private, virtual or charter schools, current 10th graders may apply by March 15, 2013 to become part of the program. To apply, students must be Flagler County residents with a minimum unweighted GPA of a 2.0, which must be maintained throughout the program. In addition, students should demonstrate good behavior, character and interest and/or leadership skills in extracurricular activities. Applicants must provide proof of at least 5 hours of community service from August 2012 through March 2013.
Applications can be picked up at the Flagler County Chamber, in the guidance offices of Flagler Palm Coast High School and Matanzas High School, or online here. Applications can be sent by fax, email or dropped off at the Chamber. Finalists will be interviewed between April 8-12th, 2013 and notified in writing of admission by Friday, April 26, 2013. Ten students will be selected to participate in the one-day-a-month program, which will go from September 2013 to April 2014.
Session topics will include:
Leadership skills
Flagler County's business history
Demographics and their effect on the economy
Government operations
Environmental responsibility
Local arts, culture and leisure
The program is supported by business sponsors Prosperity Bank, Preferred Management Services, Inc., Landcare Management, JBirney Financial, Johnson Orthodontics, and ServPro of Flagler County.
"The idea of youth learning about the local community where they are raised aligns with the Chamber's efforts to build a stronger business community. If students know more about their community, it's our hope that they become empowered and inspired to come back here to do great things," said sponsor John "JB" Birney, owner of JBirney Financial.
Student applications can be picked up at the Chamber or downloaded here. The deadline is March 15, 2013.