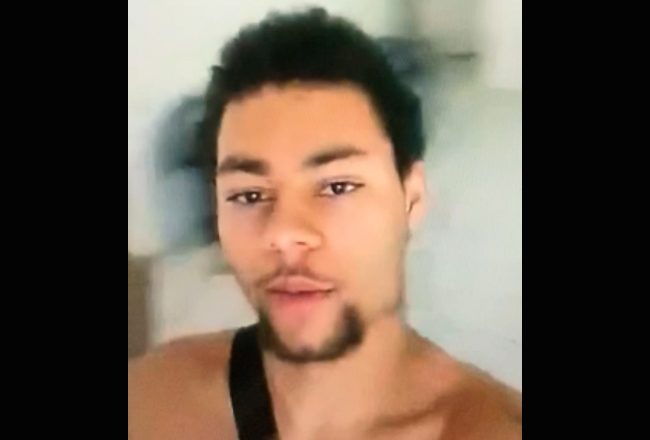 Last Updated: Sunday, 1:40 p.m.
The Sheriff's Office Sunday issued a call for public help to locate a person of interest, 18-year-old Teresa Salgado, a.k.a. Alex, in the ongoing investigation and search for a suspect in the shooting death of 18-year-old Curtis Gray early Saturday morning.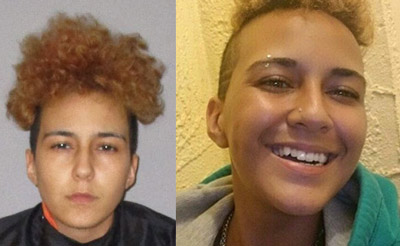 Salgado "is not a suspect but investigators believe she has information and need to speak with her," the sheriff's office stated. Anyone with information is asked to call FCSO at 386-313-4911 and mention 2019-34712 or call Crimestoppers at 1-888-277-TIPS (8477). You could be eligible for a reward up to $5,000.
Salgado, of 7 Blakeport Lane in Palm Coast, was arrested on two felony drug charges in January and is scheduled for a status hearing before Circuit Judge Terence Perkins on May 14.
Meanwhile the search for suspect Marion Leo Gavins Jr., 17, who has been charged with first-degree murder, continued Sunday, with searches assisted by Flagler County Fire Flight in Palm Coast's W Section.
Curtis's family today set up a GoFundMe account: "We, his mother Carmen Gray and sister Destiny Gray are attempting to raise funds for the funeral service. Any donations are greatly appreciated. All proceeds will go towards the memorial as well as the funeral." It had raised over $5,000 by early afternoon.
"The most humble and kind hearted person I've ever met," Matanzas photographer Alyssa Kemper wrote of Curtis in a tweet that was retweeted by the Brady campaign against gun violence. "From birthday parties in middle school to what should've been us graduating from high school. I'm so blessed to have known you and to have called you my friend. You deserve the world, nothing will ever be the same."
Click on the image below to go to the fundraiser: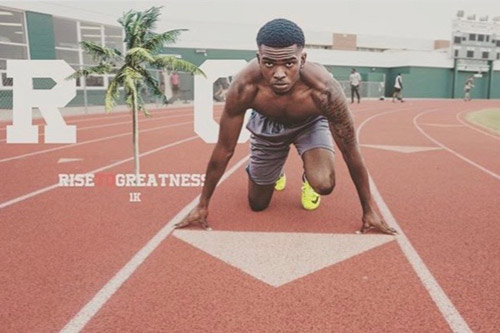 Earlier stories are below.

Late Saturday night the Flagler County Sheriff's Office identified 17-year-old Marion Leo Gavins Jr., last of Woodlyn Lane in Palm Coast, as the suspect in the shooting death of Curtis Gray, 18, earlier today.
"At this time, the FCSO is requesting the help of the community in locating Marion Gavins. A warrant for First Degree Murder has been issued for Gavins' arrest," the Sheriff's Office said in a release issued around 11 p.m. and in a posting on Facebook.
The identification of the suspect and the sheriff's call for the public's help suggest that this morning's hopes by the agency for a rapid capture of the suspect had been dashed by the day's developments, which included a felony traffic stop and serving a search warrant at a house in Palm Coast's W Section, but no arrest.
"If you know where he may be or any information regarding this shooting, please call us," Sheriff Rick Staly said of Gavins. "Do not approach him. He should be considered armed and dangerous. To Gavins I say turn yourself in before you or anyone else is hurt."
When he was a 13-year-old student at Indian Trails Middle School, Gavins was arrested and charged with a felony for taking a knife to school after authorities discovered he'd given a stolen gun to a friend. The gun, stolen in the W Section, was not brought to school. Gavins was expelled from school. Gavins was on probation over a drug charge at the time of that arrest.
Anyone with information on the location of Marion Gavins is asked to contact FCSO at 386-313-4911 and mention Case No. 2019-34712. You may also call Crime Stoppers at 1-888-277-TIPS (8477) where you could be eligible for a reward up to $5,000.
The suspect's father, Marion Leo Gavins, was accused of raping a physically impaired woman in 2011. The charge was reduced to felony battery. He was placed on probation, violated probation, and is currently serving a 15-month prison term at Blackwater Correctional Facility.
The earlier story is below.

Murder Investigation: Traffic Stop, Guns Drawn, and House Surrounded by SWAT in W Section
Flagler County Sheriff's deputies, including the SWAT team, conducted two "evidentiary" operations late this afternoon in connection with the early morning shooting of 18-year-old Curtis Gray outside a Palm Coast laundromat off Belle Terre Parkway.
Both operations were connected to individuals in a house on Woodfair Lane (in the area of #23: the sheriff's office did not provide the precise house number). No arrests were made when the operations were over, but a warrant was served on the house, and a search was ongoing.
At 3:35 p.m., deputies executed a felony traffic stop, guns drawn, on a gray car off Pine Lakes Parkway, in the parking lot of Mt. Calvary Baptist Church. A man had his hands up as he stood behind the vehicle, and another individual had his or her hands up from within the car. The vehicle had originated from the house on Woodfair, Chief Paul Bovino said.
Shortly afterward, SWAT descended on the house.
"This is all related to the death investigation, as was the felony traffic stop," a sheriff's spokesperson said, referring to the shooting Of Gray.
Fire Flight, the county's emergency helicopter, circled the area above the surrounded house in Palm Coast's W-Section, but the sheriff's office said there were no searches ongoing in that vicinity. Fire Flight was called in to assist the SWAT scene. Deputies were calling out on loudspeakers to occupants of the house within to surrender. In the end, one individual turned out to be in the house and spoke with deputies.
"We just hit this house over here with a search warrant. This is a location of interest so far in the investigation for sure," Bovino said. "So we're securing this place up. We're really just gathering information and evidence right now. We're trying to track down what happened and who's responsible, and we're going to keep working on it. But really, this is an evidentiary hit here."
He said there were "no arrests here so far."
Bovino said the one man from the house had not been hiding. 'We'd gotten him in the beginning," he said, though deputies were hoping to find additional people. "Anything we've stopped from here has come from this house. Anything we've done here has come from this house," he said, referring to the traffic stop earlier.
The sheriff's office had shut down that portion of the W Section to traffic and asked residents to avoid the area. That recommendation was no longer in effect by 5:30 p.m., though Bovino said deputies would "be here for a while."
He added: "Something is going to break. We are following leads and we're talking to people, so yes, we are confident something is going to break. We're going to get him, whoever we're looking for at this point. We just got to keep our noses down, keep looking for evidence, interviewing people, we'll figure it out for sure."
As Bovino spoke with a reporter, the gray car that appeared to have been the target of the felony stop earlier pulled up to him, seeking to pass through to the house in question. The driver said he was hoping to "get some clothes." A woman was sitting next to him. The individuals had been at the house earlier. Bovino communicated with other deputies at the house and sent the carload through.
A Flagler County Fire Rescue unit was called in and arrived at the scene at 5 p.m., staging several houses down from the SWAT scene.
Shortly after 5 p.m., the rescue was released and many of the deputies around the house seemed to have de-mobilized. But the scene was still active.