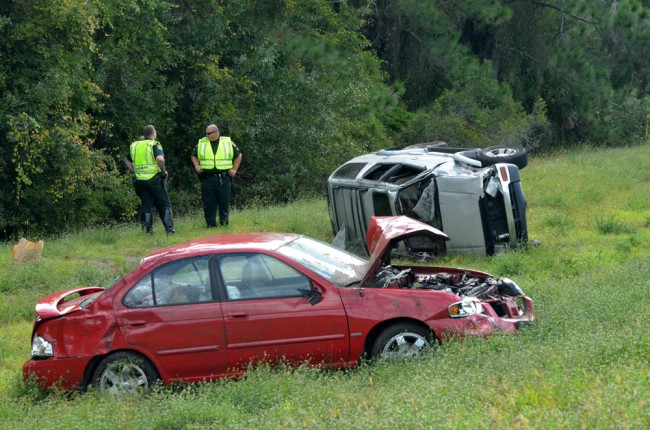 Flagler County roads were the scenes of two separate violent wrecks this morning that involved three cars and four people, one of whom, 21-year-old Victoria Ann Jordan of Palm Coast, was killed.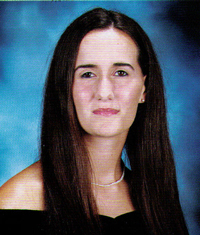 Jordan was a passenger in a 2000 model Toyota Camry driven by Kendall J. Thomas, 25. Thomas was driving south on US1 just before 2:30 this morning, north of the intersection with Matanzas Woods Parkway. Thomas was speeding, according to a Florida Highway Patrol report. He failed to negotiate a curve. The Camry traveled onto the west shoulder of US1, striking several trees and overturning. Both Thomas and Jordan were ejected.
Jordan, a 2008 graduate of Flagler Palm Coast High School, died at the scene. Thomas was taken to Halifax Hospital in Daytona Beach with serious injuries. The FHP report indicates that neither Thomas nor Jordan was wearing a seat belt, and lists as "pending" the matter of whether alcohol played a role in the crash.
The second wreck took place at about 9:30 a.m. on I-95, just north of the weigh station. The wreck involved a gray minivan and a red Nissan Sentra, one driven by a man the other by a woman, both of whom reportedly were alert and conscious immediately after the crash before they were taken to a local hospital.
The van had rolled over and sat on its side, deep down the east shoulder of the interstate, facing northwest. The Nissa was upright but severely damaged, several paces north of the van, facing east. Identities of the drivers have not yet been released.
For her yearbook quote next to her portrait in 2008, Jordan had chosen a line by Tupac Shakur, the rapper and actor who was shot and killed in 1996: "During your life, never stop dreaming. No one can take away from your dreams."