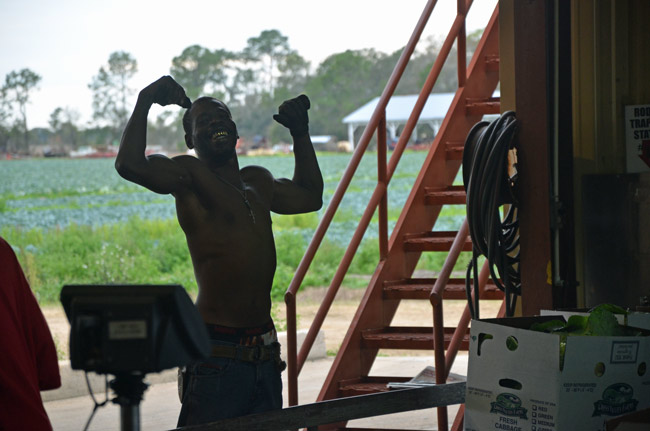 It's not been a good couple of weeks for unions. Actually, it's not been a good couple of decades. But let's take it one shock at a time.
Earlier this month the Florida Supreme Court ratified the Legislature's 3 percent garnishing of state workers' wages, ostensibly to make workers contribute to their Florida Retirement System pension, but in fact to plug state budget holes at workers' expense. Beside breaking a promise to workers, who were hired under one set of rules only to see the rules change without their say, the decision rewrites law to mean that a contract is whatever the Legislature says it is, whenever it chooses to say it. "A good politician is quite as unthinkable as a good burglar," Mencken once said. He'd never met some of our Florida justices.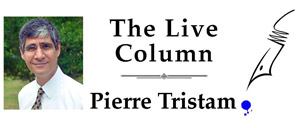 Last week, the House Government Operations Subcommittee doubled down on the demise of the Florida Retirement System. As if recent market history was a dream worthy of Bobby Ewing, the panel is proposing that starting next year, state workers' defined-benefit pension plan be replaced by a 401(k)-like defined-contribution plan. That would not only shift all the risk to workers. It would create risk: betting one's retirement stash on the stock market has been a twice-repeated disaster for those who saw their savings vanish in the 2001 and 2008 market collapses.
That's not the Legislature's concern. Its loyalty to workers, such as it is, ends once the state is done with their service, if not before. House Government Operations Subcommittee Chairman Jason Brodeur, the Sanford Republican, summed up the insult to workers last week when he crudely-and falsely-equated workers' current retirement system with a handout: "There will no longer be a blank check written by the taxpayers."
Brodeur was 6 years old when Ronald Reagan busted the air traffic controllers' strike, so he came of age just as America was making the vilification of unions national policy again. He's part of a generation of Reagan-suckled politicians to whom degrading workers comes naturally. He might as well have said that Florida was doing a teacher or a firefighter a favor to let either slave for relative poverty wages for 40 years, and that neither had earned that retirement check. How revolting that a legislator could be so cavalier about the state's most valuable laborers, and get away with it.
He can, because workers don't have much leverage to counter the slurs. The same day Brodeur began making funeral arrangements for the state retirement system, the federal Bureau of Labor Statistics announced that union membership fell by 400,000 in 2012, even as the economy added 2.4 million jobs. Just 11.3 percent of workers are unionized. That's the lowest level since 1916 (when Upton Sinclair's Jungle was every corporate executive's favorite book to ban). Take public sector workers out of the equation, and the proportion of unionized workers falls to 6.6 percent.
In Florida, just 5.8 percent of workers are unionized, one of the lowest rates in the country, though 7.3 percent of workers are actually represented by unions. That's a consequence of the so-called "right-to-work" rule written in the Constitution, one of the great heists of language and labor that gives union-busters the cover of law. It gives a worker the "right" to profit from a union's collective bargaining power to ensure fairer work conditions, wages and benefits, without having to belong to the union, or pay it dues.
And still, unions are vilified, often, in a weird form of sadomasochism, by the same workers who've seen their wages and benefits erode precisely as union membership has declined. Between 1979 and 2007, earnings for almost all workers but those in the top 10 percent of have either stagnated or declined, in inflation-adjusted dollars, according to the Congressional Budget Office. For the top 10 percent, earnings have jumped 33 percent.
That was before the Great Recession, which decimated workers' standing: for those lucky enough to have held on to jobs, pay has been either reduced or stuck below inflation-adjusted levels, especially in Florida (where teachers have gone without a raise for six years, and where vibrant job sectors are tourism's burger-flippers and health care's bedpan-cleaners). Benefits have been slashed. Job security is a museum piece.
We're going back to the dark days of the early 20th century, when worker-bashing was a corporate sport and the likes of George Baer, the lawyer who represented owners in the Coal Strike of 1902, could say with a straight face: "The rights and interests of the laboring man will be protected and cared for — not by labor agitators, but by the Christian men to whom God in his infinite wisdom has given the control of the property interests of this country."
The great age of unions, between the 1930s and 1970, which also coincided with the great age of the American middle class and a rise in wages and standards of living unparalleled since, is over. We're back to Baer country.
The union-busting era has paid fantastic dividends-for the busters. But it wouldn't have been as lucrative without three decades of indoctrination painting unionized workers as the enemy, and the rich as "job creators." The numbers, and the wreckage wrought by those "job creators," ridicule the fantasy.

Pierre Tristam is FlaglerLive's editor. Reach him by email here. This column is also syndicated through Florida Voices.