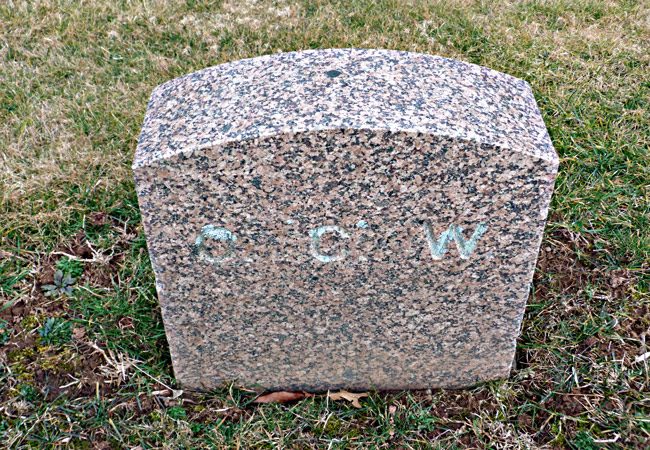 State Rep. Emily Slosberg appeared Tuesday night at a Boca Raton City Council meeting as she tries to build local-government support for the Legislature to make texting while driving a primary offense.
Her proposal may be coming to the Flagler County Commission–she promises to have it make the rounds of all 67 counties–but Commission Chairman Nate McLaughlin, who's heard of Slosberg's campaign, isn't so sure tougher poenalties is the way to go.
"There ought to be some kind of remedial training so we're familiar with new laws, new policies. To me that's much more effective than writing tickets to people," McLaughlin said. He would rather see a greater push on educating drivers.
Florida is one of four states where texting while driving is a secondary offense, meaning that law enforcement cannot pull over motorists for texting at the wheel. Other states are Nebraska, Ohio and South Dakota. Iowa made it a primary offense starting on July 1, and Alabama is the next state to do so, starting Aug. 1.
Motorists in Florida can only be cited for texting while driving if they are stopped for other reasons such as speeding or failing to wear seat belts.
"Currently, they can see a 17-year-old looking on Google Maps, texting, Snapchatting or Instagramming, and they cannot pull that driver over," Slosberg, D-Boca Raton, said. "Every other state in the country enforces this as a primary offense. Distracted driving fatalities and distracted driving injuries are increasing. This is preventable. Our law should be addressing this."
The change to a primary offense would allow police to pull over motorists for violating the state's ban on texting while driving–a change Flagler County Sheriff Rick Staly has long favored: traffic crashes have spiked since 2012 in Flagler and Palm Coast. There's no local available data establishing a direct link between distracted driving and crashes; the spike is more in line with the period when Palm Coast installed dozens of red-light cameras, which have been proven to increase crashes at traffic intersections. (The last of the cameras were shut off earlier this year.) But statewide data does indicate an increase in distracted-driving related crashes.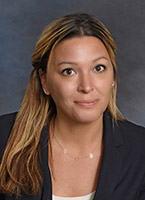 Florida Department of Highway Safety and Motor Vehicles reports that in 2015, some 216 traffic fatalities were attributed to distracted driving, as were 3,444 incapacitating injuries and 203,521 crashes where property damage occurred only. In comparison, distracted driving in 2011 caused 21 deaths. The national trend is similar: The National Highway Traffic Safety Administration reported an 8.8 percent increase in distracted-driving-related fatalities in 2015, compared with 2014. Total deaths: 3,477.
Motor vehicle crashes are the leading cause of death for teenagers in the United States. In 2015, 2,333 people ages 16 to 19 were killed and 221,313 were treated in emergency departments for motor vehicle injuries, according to the federal Centers for Disease Control and Prevention. Traffic fatalities in Florida increased nearly 18 percent in 2015, while teenage driver fatalities increased close to 30 percent.
Slosberg fought in the past to make texting while driving a primary offense for drivers under 18 and in school zones, but the Legislature did not approve the bills. She is now seeking local-government support for a resolution urging lawmakers to make texting while driving a primary offense, which she hopes would save lives and end distracted driving.
While discussing Slosberg's proposal, Boca Raton City Council member Scott Singer implored the audience to not text and drive.
"Please don't drive distracted," Singer said. "Put your phone away. That one text message? It can wait."
Slosberg's persistence for safer roadways is personal. On Feb. 23, 1996, Slosberg and her twin sister Dori, got into a car with friends. The driver, 19, was speeding 90 mph in a 50 mph zone when the car struck a median and crashed into a car heading east. Emily Slosberg survived the crash with a punctured lung and several broken bones. Dori was killed along with four other teenagers. Slosberg's father, former Rep. Irv Slosberg, D-Boca Raton, also spent years urging lawmakers to improve Florida's roadways and traffic laws.
"I don't want anybody else to go through what I've been through," she said. "That is why I'm here."
Tuesday evening ended in a victory for Slosberg as Boca Raton became the first city to pass Slosberg's resolution in a 5-0 vote.
"I have a lot of emotion with it because this is my hometown," she said. "My twin sister was killed in Boca Raton, so it really means a lot to me that the city supports public safety."
Slosberg plans to try to get all 67 counties to pass resolutions supporting the proposal to make texting while driving a primary offense. She hopes the change will pass in the House and the Senate and be approved by Gov. Rick Scott.
"I've written letters and called every single county commissioner," Slosberg said. "I'm not going to stop."
McLaughlin was asked why there should be a difference between getting ticketed for speeding as opposed to texting a driving. He answered candidly: "That's a great question, that deserves an answer, and I don't have it."
–FlaglerLive and the News Service of Florida