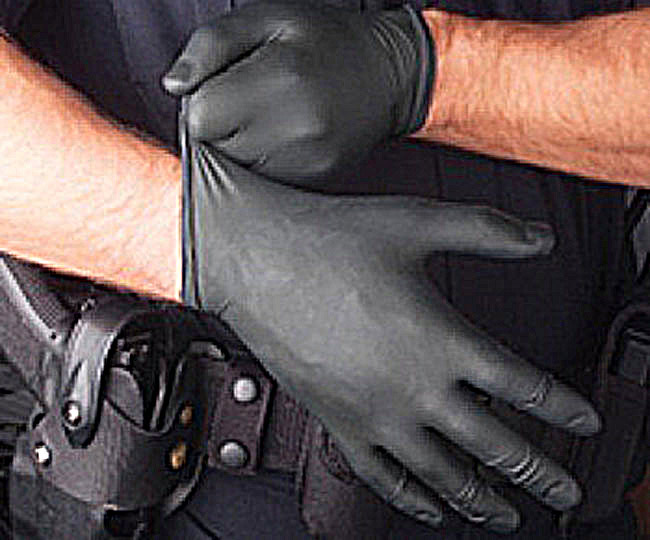 About three weeks ago American authorities in Afghanistan cut off funding for the country's largest prison, a 7,000-convict shop of terror near Kabul called Pul-e-Charki. American officials were disgusted by the guards' habit of strip- and vaginal-searching all female visitors, though male visitors are allowed in with mere pat-downs: Piously repressive societies sharpen their dogmas to the wink of double-standards.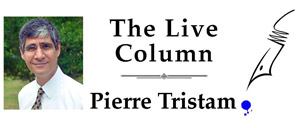 The State Department tried to use its influence with Afghanistan's Interior Ministry to stop the practice, only to be snubbed. American influence itself now resembles the proverbial naked emperor in Afghanistan. Cutting off the money after spending $14.2 million on Pul-e-Charki since 2009 was a last attempt at compelling a measure of civility. It failed. But it generated a reproachful article in The New York Times that managed both to shed light on a nauseating detail of Afghan sleaze while hinting at the relief over the American withdrawal to come.
Until, that is, the five more conservative males on the United States Supreme Court pulled a Pule-e-Charki on American law.
This week, the five ruled strip-searching legal for any of the 13 million people booked into any American jail on whatever offense, from check-bouncing to murder, whether contraband is an issue or not, whether the suspect is male or female. That's not hyperbole. The case that made it to the Supreme Court began in 2005 when Albert Florence, a black man, was a passenger in his wife's BMW. She was pulled over for speeding. Yet the trooper sought out her husband's record, and found an outstanding warrant for an unpaid fine. The warrant was a mistake. The fine had been paid. But New Jersey authorities didn't clear the mistake until they'd jailed Florence for a week, and strip-searched him twice, requiring him to move his genitals, squat, cough and perform other acts reprehensible to anyone, let alone an innocent man who shouldn't have been guards' object of abuse to start with.
Florence is no exception. A nun of 50 years was strip-searched after her arrest for trespassing during an anti-war demonstration. Victims of sexual violence were strip-searched. So were women who were lactating or menstruating. So were individuals detained, as Justice Stephen Breyer specifies in his dissent, "for such infractions as driving with a noisy muf­fler, driving with an inoperable headlight, failing to use a turn signal, or riding a bicycle without an audible bell." For them, the 4th Amendment's protection against unreasonable searches proved meaningless.
This is happening in the United States, not in the dungeons of the Middle East. And the Supreme Court's decision will give license to prison guards to act like goons. Sure, there is that difference with the Afghan prison, where visiting women are the target, not actual prisoners. But the violated principle is the same: It's "a serious affront to human dignity and to individual privacy," in Breyer's words.
The 4th Amendment has been on a spiral toward irrelevance ever since Ronald Reagan's and subsequent Republican president's appointees to the Supreme Court have made a parody of its protections against unreasonable searches, with federal, state and local police agencies happily shredding the amendment along—legalizing stop-and-frisk, DUI checkpoints, pulling over drivers with little more than imaginary probable cause, searching cars and property under a mockery of due process called "implied consent," demanding identification of non-drivers or pedestrians, and so on. Most people ignore that their rights are being violated. Or else they respond even more pitifully: with the complicity of the cowed, which translates to this famous line: "If you have nothing to hide, you have nothing to worry about"—a line that grossly misreads the 4th Amendment's purpose (to protect from government intrusion) while undermining it with every submission. Cops and the high court have effectively turned the tables on the 4th Amendment. It applies as the individual's last resort. The presumptive right not to be intruded upon is gone. With so much groundwork in place, the obliteration of protections against strip-searching anyone booked into jail was a matter of time.
It is not supported by necessity, precedent or convention. At least 10 states (Florida among them), the federal government and international human rights conventions forbid strip-searching absent probable cause. A study cited in the Supreme Court case notes that in a New York jail, only one instance of contraband slipped by authorities while using less invasive searches, out of 23,000 people admitted. There will always be exceptions.  But American justice isn't calibrated to the malice of the few at the expense of the many. Quite the contrary. The assumption of innocence until guilt is proven should apply universally, especially in local jails, where only a fraction of the millions of people booked every year are eventually convicted of serious or violent offenses.
None of this—not the evidence, not the principle, not the immorality—swayed the bare majority of five justices in a decision that blights American justice and further degrades a brutal and overpopulated penal system. It's not about evidence anymore. It's not about necessity. It's certainly not about morality or individual dignity. It's about control. It is the mentality of the police state wedded to the shortcuts of truncheon-happy goons—the very things the 4th Amendment is meant to protect against. In our prisons, Afghanistan is no metaphor.

Pierre Tristam is FlaglerLive's editor. Reach him by email here.