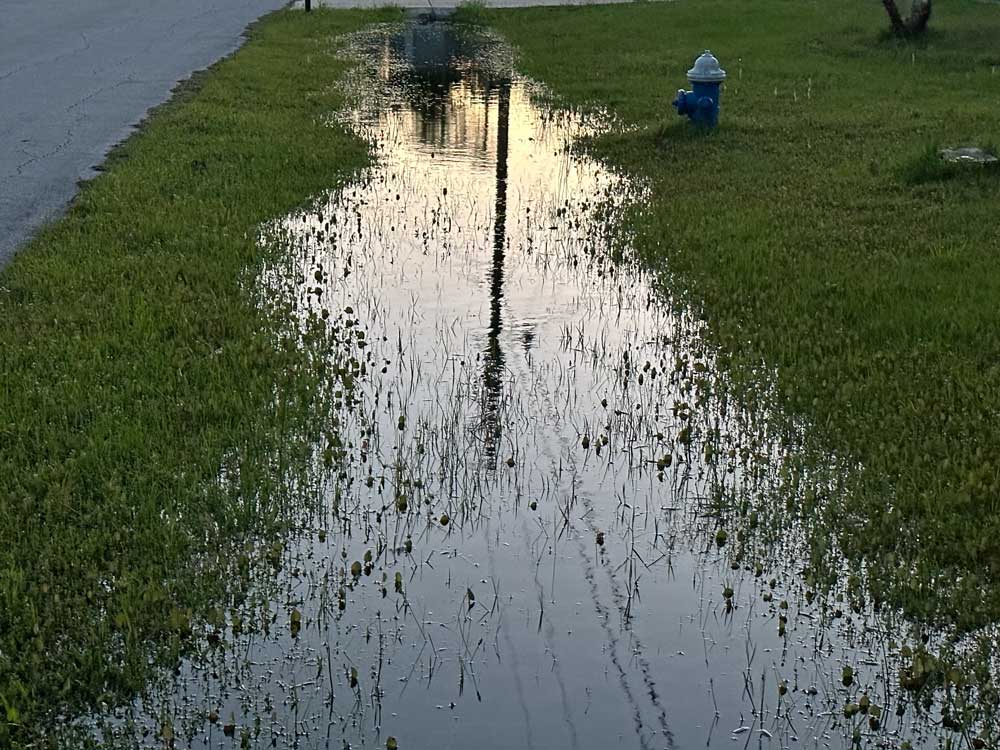 At the tail end of a five-year stretch doubled stormwater fees for Palm Coast residents, the City Council is set to yet again increase monthly fees by another 75 percent over the next five years, approximating some residents' city tax burden by then.
In 2018 residents were paying a monthly fee of $11.65. They are now paying $22.27. Based on the plan the council will adopt later this month, the monthly bill will rise 27 percent on Oct. 1, to $28.34, a $73 increase for the year.




The rate will continue to increase annually, to $39.10 a month (or $470 a year), by 2028. By then, residents will have seen their stormwater rate increase 236 percent between 2018 and 2028.
"Stormwater is right up there with road surfacing and everything else. It's an essential, integral part of the budget you just can't deny and you can't get away from," Mayor David Alfin said. The city has the record to prove it: in its quarter-century existence, reports of any home flooding are rare to non-existent as a swale and canal system continue to drain neighborhoods effectively. But the system is old. The city is in a constant race to stay ahead of potentially catastrophic failures.
Rather than assert the fact and move on, Alfin and Council members Ed Danko and Theresa Pontieri spent a large part of the hour-long debate over the new rate schedule on Tuesday trying through various contortions to make the increase look less than it is. They settled on equally contorted language that will be included in the city's strategic action plan, pledging that the council will review the rates and the stormwater budget and project list annually.
The language will note whether reviews could show if some dollars have been saved and could be shifted to the following year, potentially limiting that year's rate increase. (Such shifts happen now, without lowering rates, since some projects straddle fiscal years, and lowering projected rates could affect subsequent years' capital plans.)




At Pontieri's insistence, the language will include a provision that past the five-year span, residents will not again be socked with yet another batch of rate increases. From 2028 on, the rate increases would be limited to 2 percent or thereabout, to account or inflation. The language will also take account of assuring lenders and bond holders, who finance a significant portion of the stormwater fund, that their revenue will not he affected. It was that condition that won Pontieri over to the majority for passing the rate schedule.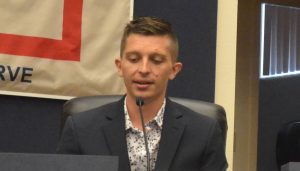 It was all more prestidigitation than policy. And it was so complicated that the three council members agreed to delay voting on the matter to later this month so the administration and City Attorney Neysa Borkert had time to translate the tangle of political cover into coherent English for the coming resolution. The council will consider the language at a coming workshop before voting likely at the end of the month.
But the projected annual rate increases are no longer in dispute.
The exception to that consensus was Council member Nick Klufas, the only member of the council who was on the council in 2018, and who voted then for the doubling of the rates. "It's fruitless," he said, after attempting to stop his fellow council members from what he saw as "handcuffing" future councils with language that could stop them from raising rates beyond inflation.




In fact, just as this council is getting ready to override the 2018 resolution Klufas himself had voted for with an even steeper rate increase kicking in next October, whatever the current council writes in its documents, a future council may undo. The only exception is the city charter, where changes are made by referendum and do not include such things as utility rates.
Still, none of the council members were embracing the proposal so much as resigning themselves to it.
"My heart is palpitating still," Alfin said. He wanted to know what catastrophic consequences there would be if the council stuck to its current schedule of raising stormwater rates to $23.95 net fall, instead of to $28.34.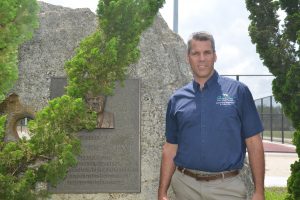 Carl Cote, the director of stormwater and engineering said: "Currently in '24, we have no major projects identified. What we have in there are capital our maintenance or replacement rehab items that are capitalized, such as our pipe replacements, our pipe lining. So I think it's about a million dollars' worth of work." That includes the 50 pipes crews replace annually, the 25 to 30 miles of swale reconstruction, the $500,000 of pipe lining that takes place. That's done every year, though the city has $300,000 worth of pipes that are "currently failing," without money to address them, Cote said. "Nothing in that $900,000 can be eliminated without causing an impact." But there is money in the pot to maintain the current level of service, and more coming, based on the 7.5 percent rate increase that would have gone into effect regardless on Oct. 1. That was to be the last rate increase based on the 2018 resolution.
Cote presented the new rate structure alongside Murray Hamilton of of Raftelis Financial Consultants, the firm the city hired to write the rate study. Hamilton's original plan had rates rising 102 percent over the next four years. The council could not stomach that increase and required a scale-back. Hamilton and Cote provided it.




A proposed canal dredging crew was reduced from five workers to one, who would address "spot locations within the canal systems that impede the utility functions," Hamilton said. That employee would start in 2025 instead of a five-person crew starting in 2027. The plan eliminates one of two loans for equipment, reducing expenses by $300,000 a year. The plan removed two waterway projects from the work list, and it removed the addition of two swale maintenance crews. All that would reduce operating expenses by $3 million a year, but only by the fifth year of the five-year plan, and principal and interest payments for loans would be reduced by $2 million a year.
The current monthly stormwater rate for a single-family house is $22.27. When Danko asked about the proposed percentage increase over five years, Hamilton, rounding down, told him 75 percent. Then, with what seemed like remarkable indifference to cost increases for many families that live paycheck-to-paycheck, Hamilton sought to minimize the gravity of the increase by claiming that the sharp increase was in the "eye of the beholder: these are small dollars. So any time you have an increase in the small dollar, that percentage is great."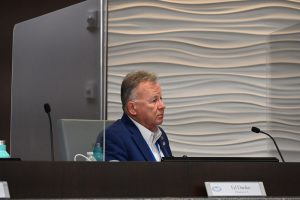 Danko did not let him get away with the rationalization: "There's no such thing as 'small dollars,'" he snapped, before asking whether there were reserves and other dollars to cushion the blow. Cote said there were–about $2.5 million. (The current year's budget indicates that a $6.3 million reserve in the stormwater fund in 2022 was wiped out this year, when it was allocated for capital projects.) Nevertheless, Danko seemed very concerned with the way headlines would look like with a 76 percent rate increase over five years and repeatedly claimed that "it's not set in stone."
"Even though this looks like a huge increase in five years, there's a good chance that maybe it won't be a huge increase when we get to that five year period," he said.
While Alfin told him that the headline "is already written," Klufas seemed to ridicule both when he said that when his council in 2018 approved the doubling of fees, it wasn't concerned about headlines, but about addressing infrastructure needs.




Again, as in most previous discussions on stormwater funding, at no point did Cote note that the property tax rate includes a stormwater component, but that the rate has been cut, year after year, and replaced by stormwater fee increases. Those increases are not only to account for a backlog of works, but to account for the shift away from paying for stormwater projects through the property tax–and to artificially lower the property tax, giving residents the impression that their taxes are remaining low. In reality, residents are simply paying out of a different, more regressive pocket.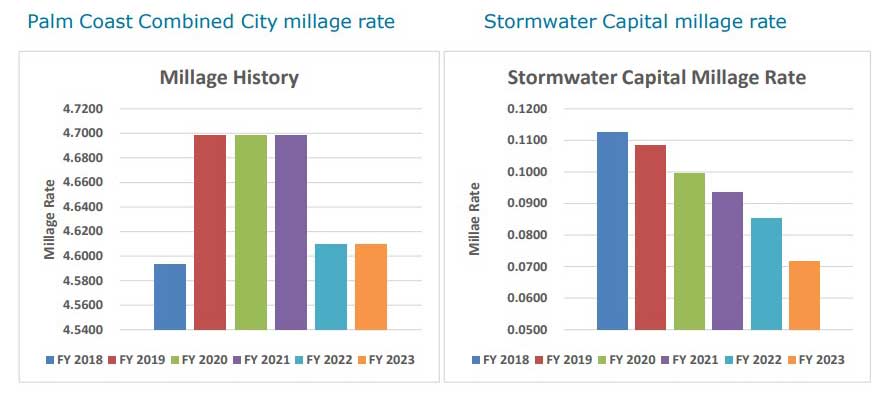 The stormwater rate is little different than a tax, and rate increases little different than ta increases for residents' budget. But by calling it a "fee," it allows council members like Danko–who has pledged to drink anti-freeze before raising taxes–to still claim that he's not approving a tax increase. The graph above illustrates how deceptive the claim can be in relation to stormwater fees.
Pontieri and Alfin suggested that the increase was prompted by neglect. Cote disagreed. "I'm not sure if it's necessarily been neglected," he said. (How could it have been, considering the near doubling of the stormwater fee residents have been shouldering since 2018?)
"Part of the challenge that we face is a lot of this went in at the same time. So it's not that it was neglected, it's that we have a massive system aging together," Cote said–essentially the same thing the council heard in 2018, when it approved the doubling of fees over the next five years. "I don't think there's been necessarily neglect. I think when we presented this in 2018, we presented three options. One was pretty much just a little bit more than what we're doing today. Then we had an enhanced program, and then we had maybe a super enhanced program. The council at that time went with the middle program." Now, he said, "that middle plan wasn't keeping up with our failure rate and our maintenance of our system and costs have gone up. So now we're at the point where, yes, we need to ramp up our efforts a little bit to catch up and not fall behind because we're falling behind on some of our failures or aging of our system. And we need to address our inflation cost increases."




It was at that point that Pontieri asked the obvious question: Would the adoption of the five year plan allow the city to catch up–and not result in yet another ask for more increases, "so that in five more years, we're not hitting our residents again with another astronomical increase," she said, "because in my mind, this is a lot of money for stormwater a month, after these five years." She floated the limit to a 2 percent increases per year after the next five years' increases, prompting Klufas's opposition.
But Alfin saw the opening: if Pontieri was willing to vote for the increase with mere verbiage added to the strategic plan, he'd seize the moment.
"If we had that verbiage, when we adopted the enhanced stormwater program back in 2018, we would be handcuffed today and not be able to make these type of level of changes," Klufas said, recalling recent developments requiring more spending on infrastructure. "So for the two and a half percent increase, which would have left us high and dry, no pun intended, I just don't think that it's something that we should be doing as far as handcuffing the future councils."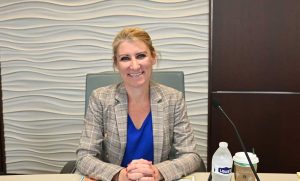 Alfin doesn't see it that way. The plan would set out a "vision" rather than a pair of handcuffs. "I for one, I think that I would support offering a vision at this time that looks forward for to accomplish that," Alfin said. "If the realities don't support it, there's still room for adjustments. In other words, I don't think this is a handcuffing exercise."
That presumes knowing all the future unknowns, which is not credible, Klufas said.
Hamilton cautioned the council: just because there's a surplus one year doesn't mean it could enable the lowering of the projected rate the following year, because stormwater projects can stretch over more than a year. An annual review would also require the city's consultants to provide annual analyses to ensure that debt servicing is unaffected. Cote preferred a review based on the possibility of the city receiving unexpected revenue which could, in turn, help rates increase by lesser amounts.
Alfin called that chance "unrealistic," however. "You'll have to come back to me and show me that there's some magic money out there," Alfin said, "that there are leprechauns in the field that are expelling magic golden coins because God love you, if you could find something. But you'd have to tell me where that's coming from before I believed it."
The next day, Palm Coast learned that its magic golden coin-expelling leprechaun in Tallahassee, Rep. Paul Renner, the House speaker, had secured $1.25 million for one of the city's weir replacements, knocking that cost out of the stormwater fund's needs.

stormwater-may-2023