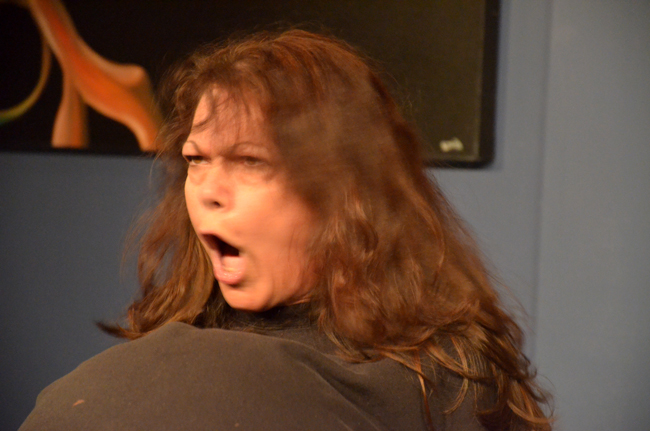 Note: all meetings are open to the public. You're welcome to send tips or suggestions to [email protected].
The Week's Quick Links

The Arts This Week: Galleries, Theaters, Performing Arts

It's all about women on stage this week. At the Flagler Playhouse, "Steel Magnolias" opens Friday, November 4, at 7:30 p.m., and runs for nine performances, including Saturday, Nov. 5 at 7:30 p.m. and Sunday, Nov. 6, at 2 p.m. Click here for a detailed schedule and performance times. The play, written by Robert Harding, writes the Playhouse blurb, "is a funny and sweet look at the life of six southern women who were raised to be delicate flowers, but can handle anything with nerves of steel. Filled with hilarity and heartbreak, it is a story of trust, friendship, love and loss." Artists' works with a magnolia theme, painted by members of the Flagler County Art League, will be on display during all performances. A raffle will be conducted on the day of the final performance, November 20, with all proceeds going to the Flagler County Art League. The winner of the raffle will receive one of the paintings on display!
Tickets are $15 for adults, $15 for students with an ID. The Flagler Plahouse is at 301 E.Moody Blvd. (State Road 100) in Bunnell. Call 386/586-0773 for information and tickets, or visit the Playhouse website.
At the Palm Coast City Repertory Theatre, "Talking With…," the play featuring 11 monologues by nine women, continues this weekend, with three performances, Nov. 3, 4 and 5 at 7:30 p.m. The play is written by Jane Martin and directed by John Sbordone and Diane Ellersten. "If you like good theater, good acting, serious laughs, the occasional tear and surprising insights into the lives of 11 women—from a waning rodeo star to a rising snake handler to a homeless spiritualist to an émigré from Oz to a couple of actresses—you should not miss 'Talking With…,'" reads the FlaglerLive review. "You won't likely see it staged anywhere near here again, and it's not the sort of play you can afford to miss when it's so conveniently within reach. There are plenty of laugh lines in this one, no buzzer and no stepping on lines. You're in the hands of pros." Read the full review.
The City Repertory Theatre is at Hollingsworth Gallery, at City Market Place, 160 Cypress Point Parkway, behind Walmart (see map). Tickets are $20 at the door. Box office voice mail: 386/585-9415. Visit the City Repertory Theatre's Facebook page.
Click On:


The Palm Coast City Council meets at 6:30 p.m. on Tuesday, Nov. 1, at the Palm Coast Community Center. The council is expected to vote on several items, including approving new pain-management clinic regulations; an additional $28-a-year fee on county residents hooked to Palm Coast water's utility, to pay for fire protection (even though those residents already pay an additional 25 percent on their water rates); and the establishment of a stop loss insurance program for the city by Blue Cross Blue Shield, which would administer the plan, at an annual cost of $369,000. Discussion or votes on the city's planned request for proposal for a new garbage contract does not appear on the agenda, even though, last Tuesday, at a workshop (where votes are not cast), City Manager Jim Landon asked the council to approve stringent guidelines for the RFP that appear designed to rule out many prospective haulers and give Waste Pro, which holds the existing $7 million-a-year contract, an overwhelming advantage. Landon brought up the matter even though it had not been on the agenda. (See the full story)
The council will also recognize Fred Lewers, a Palm Coast resident for 21 years who this year was Little League Baseball's national Volunteer of the Year. "Fred Lewers and others chartered Palm Coast's first Little League, grew membership in the League from two to forty teams and transformed the lives of hundreds of local ball players," the proclamation reads.
Click On:
Palm Coast City Council Agenda, Nov. 1, 2011



The Flagler County School Board meets at 6 p.m. on Tuesday, Nov. 1, at the Government Services Building in Bunnell. Slipped into the consent portion of the agenda–meaning the portion of the agenda that does not get discussed but voted on wholesale, unless a school board member requests to discuss an item individually–is a list of two dozen budget revisions (some of it new revenue, most of it spending) that add up to an additional $1.1 million in spending for the year, including $679,000 for abiding by class-size requirements, $44,800 for textbooks, $17,000 for the teacher of the year program, $57,700 for the Adult Activity Center and $9,800 for increased electricity usage, even though the district is ostensibly on a power-saving diet. The full list appears below. The board will also consider approving the purchase of 24 instruments for Flagler Palm Coast High School's band program, for $77,230.
Flagler School District budget revisions, Nov. 1, 2011

Click On:

Barbara Revels and Colleen Conklin's Town Hall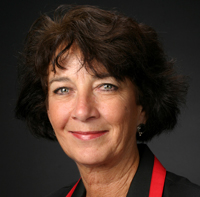 Barbara Revels, vice chair of the Flagler County Commission, and School Board member Colleen Conklin, will host a town hall meeting at Flagler Beach City Hall at 105 S. Second Street in Flagler Beach at 6 p.m. Thursday, Nov. 3. The two politicians share the same district. It includes Flagler Beach, Beverly Beach, the area east of Belle Terre towards Flagler Beach, Grand Haven and portions of southern Palm Coast. Both are elected county-wide and all residents of Flagler County are invited to attend. Revels said she is looking for an open discussion with county residents on local government issues. Both politicians will be prepared to go over the recently adopted budgets and discuss the recently completed county redistricting. The meeting is free and open to the public.
Click On:

From Melissa Kafel, Park Services Specialist: "The Florida Department of Environmental Protection's Washington Oaks Gardens State Park will host a three day event to celebrate improvements to the Washington Oaks Historic District.
On Friday, Nov. 11, there will be free admission to the park and a Veteran's Day Observance will begin at 10 am with music performed by the Matanzas High School Jazz Band and singer Jimmy Lopez.
At 11 am Air Force Major General (retired) "Will" Hessert, a Palm Coast resident, will hold a moment of silence and be the speaker for the Washington Oaks Veteran's Day Observance. At 1 pm an inaugural tour of the Historic District Interpretive Panels will take place.
On Saturday, Nov. 12, there will be free admission to the park. At 10 a.m., in conjunction with the Second Saturday Plant Sale, the Friends of Washington Oaks will celebrate the Restoration of Mrs. Louise P. Young's Greenhouse. At 11 a.m., George Hausermann Jr., fourth generation orchid grower and internationally renowned hybridizer, will hold an orchid workshop and plant clinic.
On Sunday, Nov. 13 we are thrilled to announce the Tim Rippey Benefit Concert as the climax of our "Washington Oaks Weekend" from 2pm-4pm. The Friends will hold a ground breaking ceremony for the new stage at 1:30 pm right before the show.
Benefit Concert tickets are $15 which includes park admission. Tickets will be available at the Gift Shop or by calling 386/446-9867.
A special silent auction fundraiser will take place throughout the weekend and end on Sunday at 4 p.m. Other activities on this special "Washington Oaks Weekend" include a Friends Bake Sale, food from JT's Seafood Shack, a youth area featuring patriotic and planting activities, tours and the gift shop will be open. All proceeds benefit the park for enhancement of current and new facilities."
For more information, visit the park's website.
Click On:

Seafood Festival in Town Center
The annual Seafood Festival in Palm Coast's Town Center takes place Saturday and Sunday, Nov. 5 and 6. Beach 92.7 FM's David Ayres tells it:

First Fridays in Flagler Beach

Flagler Beach hosts its monthly First Fridays festival on Nov. 4 at Veterans Park. Free festivities begin at 6 p.m. and run until 9 p.m. This month's band is Old Haw Creek, an acoustic band based in Flagler County that plays classic rock, southern rock, island music and country, hopefully without Hank Williams Jr. covers this time. Children can participate in making pine cone turkeys. The third annual chili cook-off will have everyone's palates singing (city commissioners usually get in on that act). See the rules and entry form below. Wheels in Motion Club will be displaying its vintage cars. The Flagler Beach Historical Museum will stay open for the evening. Many vendors will be present. The Flagler Beach Farmer's Market will offer free parking, or somewhat free parking: donations are taken to benefit the local pet rescue program. For more information, email [email protected] or visit the city's First Fridays page.
Chili Cook-Off Rules and Downloadable Entry Form:
Chili Cook-Off Rules and Entry Form, Flagler Beach First Fridays
Click On:


The News Service's weekly advance was not ready. Here's the week in review:
The Republican field for the U.S. Senate gained a well-known contender this week and lawmakers got their first glimpse of a controversial gambling measure that has already attracted the attention of casino fat cats and "The Mouse."
While backers of resort gaming began testing the waters, a federal judge early this week ordered state officials to stop testing the water of applicants seeking temporary cash assistance from the feds in a battle pitting drug tests against federal protections from unnecessary searches.
But the judicial fireworks weren't limited to the federal courts, as state circuit judges heard testimony on church/state separation and pension contributions from state employees.
MACK ENTERS U.S. SENATE RACE:
U.S. Rep. Connie Mack (IV) entered an already crowded field of GOP hopefuls vying to challenge popular Democratic incumbent, U.S. Sen. Bill Nelson. The Cape Coral Republican brings to the race a recognizable name that has so far eluded the field. Much of that is based on the fame of his father, a former U.S. senator, and his great-grandfather, a baseball manager for more than 50 years in the early 20 century.
Mack's entry immediately brought attacks from contenders who already were arguing who is more outside the Washington establishment. It's been a recurring theme in a tea party dominated primary season that even Pat Robertson worries is veering too far to the right.
"He knows first-hand from his many years working with the Washington establishment how broken our government is and I'm certain that voters will closely examine his record on job creation, immigration, and government spending," said Mike McCalister, a candidate in that GOP primary who has never held elected public office.
Mack's campaign responded that he is the most viable candidate to challenge his two-term Democrat Nelson, but he still faces tough odds. A late March survey of GOP voters by Public Policy Polling, a Democratic firm based in North Carolina that regularly polls Florida, found Mack leading the race with 28 percent to 14 percent for LeMieux and 4 percent for Adam Hasner. The candidate emerging from the field would still have to recoup a double digit gap with Nelson, though.
GAMBLING BILL:
While many issues have yet to percolate up to the top of the legislative agenda, one sure bet took a step forward this week as backers of destination gambling showed their hand. A much anticipated bill permitting up to three luxury casinos was filed Wednesday, accelerating an intense lobbying war that will play a big role in the legislative session when it begins in January.
The 142-page bill (HB 487) allows the state to issue up to three resort casino permits in counties where voters have already passed or would pass referenda approving expanding gambling. So far, only Broward and Miami-Dade counties have done so, but the bill as written does not limit the resorts to those counties only.
These are not strip mall Internet cafes. The proposal limits successful bids to those able to put together a development eclipsing $2 billion, of which gambling comprises not more than 10 percent of the footprint.
It also creates more government. Modeled after similar regulatory agencies in New Jersey and Nevada, the proposed Department of Gaming Control would strictly regulate gambling in the state, from the pari-mutuel race track facilities, to Internet cafés.
The proposal faces opposition from at least one business group. The Florida Chamber of Commerce has said it will fight the move to expand gaming in Florida. The statewide friend of business joins Disney as an opponent. The mouse that roars fears the luxury venues could prompt would-be Disney visitors to choose black jack over Capt. Blackbeard.
The venues are being touted for their economic development potential. Meanwhile, state-backed efforts to lure businesses may not be getting as much bang for their taxpayer bucks.
The Department of Economic Opportunity released the names of six companies it says received state incentive money to create jobs but didn't deliver as many jobs as promised.
The South Florida Sun-Sentinel and Orlando Sentinel reported that nearly $40 million has been paid in incentives to companies that have fallen short of promised job creation by 3,600 jobs. Almost all of the incentive packages were negotiated a few years ago, when Charlie Crist was governor.
One company, Gartner, Inc., was paid $1.2 million from 2009 to 2011 to create 400 jobs, but appears not to have been credited with any, the Sentinel papers reported. The state is re-negotiating terms with the companies.
COURTS:
A federal judge on Monday barred the state from drug testing applicants for federal financial assistance until the lawsuit challenging the new law is resolved. U.S. District Court Judge Mary Scriven rejected the state's arguments that the drug-testing program did not violate the U.S. Constitution's ban on unreasonable searches and would instead ensnare thousands of would-be welfare recipients in an impermissible dragnet.
Meanwhile, a state circuit judge heard arguments this week on whether a proposed constitutional amendment making it easier for taxpayer funds to go to religious institutions should go on the ballot in November 2012. Circuit Judge Terry Lewis is being asked to throw out the proposal crafted by lawmakers earlier this year. A lawsuit filed by the Florida Education Association, says the ballot language is misleading.
STORY OF THE WEEK: Two: a federal judge in Miami issued an injunction, barring the state from enforcing its mandatory drug testing of federal cash assistance until a lawsuit challenging the law is resolved. And U.S. Rep. Connie Mack enters the U.S. Senate race, at least giving the Republican field a name more than a few people know.
QUOTE OF THE WEEK: "It's going to get a lot more fun," Jennifer Duffy, senior editor of the Cook Political Report on the entrance of Connie Mack into Florida's Senate race.
–Tallahassee calendar Compiled by the News Service of Florida.