Last Monday, the Republican-majority House of Representatives passed the only resolution censuring one of its members over the latest Palestinian-Israeli war. It censures Rashida Tlaib, the only member of congress of Palestinian descent, over some of her statements since Hamas's Oct. 7 massacre of 1,200 Israelis and others.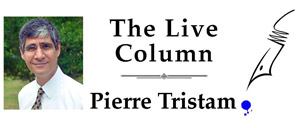 Since that day, Israel has retaliated by massacring anywhere between five and 10 times that number of Palestinians, most of them women and children, depending on how much credence you give the humanity and value of a Palestinian life. Based on media coverage, the Biden Administration's response and public reactions to the war, it's safe to say that Palestinian lives matter considerably less, if at all, than Israeli lives.
Hence the Tlaib censure–which is not by any means undeserved, at least in part. Some of the resolution justifying the censure is propagandistic bunk cribbed from Irgund-era rhetoric. Not a surprise since the resolution was introduced by Rich McCormick, the Georgia Republican and  election-denier who still thinks DeSantis will win the 2024 presidential election. This former American Gladiator's grasp on reality is tenuous. 




But the resolution is dead-on in one regard: "Tlaib published on social media a video containing the phrase 'from the river to the sea,'" the resolution states, "which is widely recognized as a genocidal call to violence to destroy the state of Israel and its people to replace it with a Palestinian state extending from the Jordan River to the Mediterranean Sea." That statement is indisputable. 
Tlaib then doubled down, and pinned this statement to the top of her X page: "From the river to the sea is an aspirational call for freedom, human rights, and peaceful coexistence, not death, destruction, or hate." I disagree, as I think most people who read English and know something about dog whistles or Hamas slogans would disagree. Tlaib describing "from the river to the sea" as she does would be like someone describing "lebensraum," the infamous Nazi ideology of seeking "living space," as an aspirational call for elbow-room coexistence a little past the Rhine on one side and the Oder on the other. No one is fooled.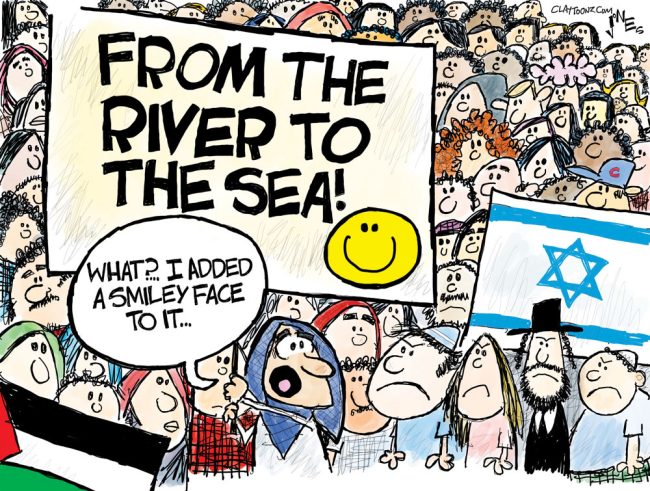 Compare the river-to-the-sea call with these few lines from Jabotinsky, the Zionist poet: "There Arabs, Nazarenes and we / shall drink our fill in happy manner, / when both the banks of Jordan's stream / are purged by our unsullied banner." Of course the lines were written before Israel was born and before Zionism lost its idealistic wokeness. But there was a time when even a two-state solution was unnecessary, when Jews saw themselves as Arabs' neighbors on an equal footing in a common homeland. Next thing you know Jabotinsky was founding a terrorist organization that went on to have a sordid history of civilian massacres and expulsions. So much for dreams in an unholy land of cherry-picking propagandists on both sides. 




Still, I was surprised to see t-shirts hawking the river-to-the-sea imagery at an Arab festival in Orlando of all places, just last in May. It would have been no different than seeing the Confederate flag or swastika emblems at an Independence Day celebration at the county airport (as opposed to, say, a Trump rally). A certain kind of symbolism is simply unacceptable, and the river-to-the-sea imagery is unquestionably a different way of saying that Israelis have no right to exist. 
Considering that Israel has denied Palestinians the right to exist for decades, and that it is wiping them off the map, genocidally, as we speak, Tlaib should have known better to just stick with deploring ongoing atrocities and war crimes against her people, not calling for one against Israelis. In that sense, the censure is justified. 
So was Tlaib's original statement: "I grieve the Palestinian and Israeli lives lost yesterday, today, and every day," she said on Oct. 8, the day after the Hamas massacre of Israelis. She made the unpardonable offense, at least in the United States, of equating Palestinian lives with Israeli lives, and of doing so as the murdered of Oct. 7 were still being accounted for, though Palestinians have been accounting for their own being killed, murdered and lynched by Israeli troops and fanatical colonists for decades. 
Tlaib was merely alluding to the fact. "I am determined as ever to fight for a just future where everyone can live in peace, without fear and with true freedom, equal rights, and human dignity," she said–words that could have echoed Jabotinsky's verses, or for that matter the words of Thaddeus Stevens, the Radical Republican of our own Reconstruction era, reminding white supremacists of 1866 that Black lives do matter: "Every man, no matter what his race or color; every earthly being who has an immortal soul, has an equal right to justice, honesty and fair play with every other man." 




"The path to that future must include lifting the blockade, ending the occupation, and dismantling the apartheid system that creates the suffocating, dehumanizing conditions that can lead to resistance," Tlaib went on. "The failure to recognize the violent reality of living under siege, occupation, and apartheid makes no one safer. No person, no child anywhere should have to suffer or live in fear of violence. We cannot ignore the humanity in each other. As long as our country provides billions in unconditional funding to support the apartheid government, this heartbreaking cycle of violence will continue."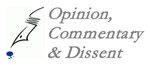 There is nothing in that statement, not a thought, not a historical allusion or factual assertion, that is inaccurate, or that couldn't have been said at any point, any day, since 1967, when Israel's occupation began, and with it, by definition, the apartheid system that turned Palestinians under occupation into dirt-class non-citizens. (The condition of Israeli Arabs is another story altogether: Jim Crow lite.)
Tlaib's statement is pretty much what those 300,000 demonstrators in London were reflecting in their own way on what they call Armistice Day in Europe, on our own Veterans Day, Saturday. 




There's unquestionably some river-to-the-sea anti-Semitism out there. It should be and is being denounced. But conflating all criticism of Israel with anti-Semitism is itself a form of bigotry that places Palestinian lives beneath contempt and Israeli policy above reproach, even as swaths of Gaza in November 2023 look like Dresden in February 1945 and anti-Palestinian rhetoric in media and government continues to be indistinguishable from the vilest racism. 
Maybe now we can get Representatives Marjorie Taylor Greene and Lauren Boebert censured for referring to Omar, Tlaib and other Democrats as the "Jihad Squad," or Boebert for suggesting that Omar is a suicide bomber, or Rep. Dan Meuser of Pennsylvania for ridiculing an anti-Islamophobia bill that never passed, or Mark Green, chairman of the House Homeland Security Committee, for referring to Muslims as "hordes," the way his colleagues a few generations ago routinely referred to Asians as the "yellow peril," Or Florida Republican Rep. Brian Mast for referring to most of Gaza's 2 million Palestinians, including its 1 million children, as Hamas "terrorists" or comparing them to Nazis.
That's not going to happen, because Congress would have to censure almost every member every day. When it comes to denying Palestinians their dignity and their right to exist, there is no daylight between most American politicians and the brutality of the Israeli assaults they're zealously paying for with our money. 

Pierre Tristam is FlaglerLive's editor. A version of this piece aired on WNZF.