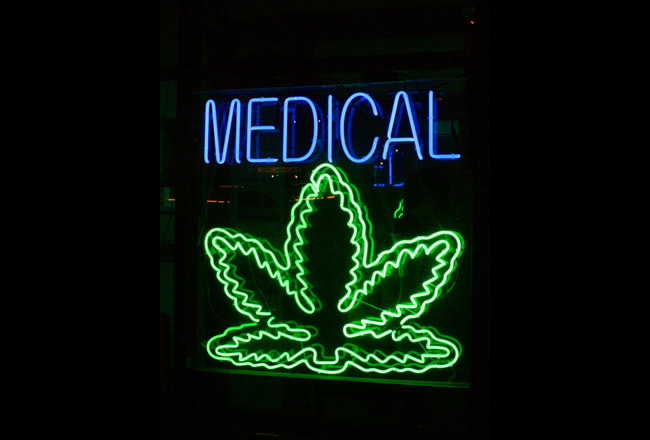 State health regulators heard an earful from growers, lawyers and lobbyists seeking to rake in some green from Florida's new pot industry during a standing-room-only, rule-making workshop Monday.
At the top of the complaint list: concerns about a proposed lottery system to award five organizations the chance to grow, manufacture and dispense a type of medical marijuana approved by Florida's Republican-dominated Legislature this spring.
The first foray into the new medical marijuana law drew people from as far away as California who put themselves out as industry "experts," some nurserymen and women who could be eligible to grow the pot and some of Tallahassee's A-list lobbyists who inundated the state Department of Health with questions and suggestions.
Complaints touched on every part of the new law, beginning with the number of dispensaries. Department of Health General Counsel Jennifer Tschetter said the agency's preliminary plan was to limit the number of dispensaries to five as outlined in the law and to bar dispensaries from shipping or transporting the final product.
The state needs "way more than five" dispensaries, and the nursery locations are "very inconvenient for the patient populations," said Kerry Herndon, owner of Apopka-based Kerry's Nursery.
Florida's new law makes legal in Florida certain strains of marijuana that are low in euphoria-inducing tetrahydrocannabinol, or THC, and high in cannabadiol, or CBD. The law specifically limits the composition of the seeds, plants and final product, usually an oil or paste, to no more than .8 percent THC and at least 10 percent CBD. The combination is purported to eliminate or dramatically reduce life-threatening seizures in children with severe epilepsy. The law also allows patients who suffer from severe muscle spasms or cancer to be put on a "compassionate use registry" for the low-THC product as long as their doctors approve.
The Department of Health released a proposed rule late Wednesday outlining that the new regulated industry would use a lottery to select single dispensing organizations in regions where more than one application was submitted.
That idea raised the hackles of lobbyists and growers, who complained that the state would be putting epileptic children and other patients at risk by failing to ensure that the most capable organizations would be responsible for crafting the substance they ingest.
"This process … seems to reward the promise to perform better than the ability to perform," said lobbyist Louis Rotundo, who represents the Florida Medical Cannabis Association.
Tschetter said that the agency chose a lottery process to avoid legal challenges and to speed up the process so that patients could get access to the compound sooner.
"We could find ourselves at (the Division of Administrative Hearings) for a couple of years talking about who could be the dispensing organization," Tschetter said, inviting the audience to suggest alternatives to the lottery.
Department spokesman Nathan Dunn told reporters after the meeting that the agency would consider revising the rule to do away with the lottery and that the agency has fast-tracked regulations regarding the law, signed by Gov. Rick Scott just three weeks ago.
"Obviously we're very committed to implementing this law. That's demonstrated in the time frame with which we've already opened the Office of Compassionate Use, named the director and held the first rule workshop with feedback from people from around the state," Dunn said.
Other concerns included the possibility that local governments might create zoning restrictions barring dispensaries, possible price-gouging because of the regional monopolies established in the law, and vagueness about who the actual applicant for the dispensing organization would be.
Under the law, eligible growers are limited to nurseries that have been doing business in Florida for at least 30 years and are producing at least 400,000 plants. Herndon, who owns one of the 46 eligible nurseries, said he has been approached by numerous individuals seeking to partner with him.
"I need help with the dispensaries, I need help with the compounding … but I don't know what level of ownership I should or must retain," Herndon said. "We just need to know."
Tschetter, Office of Compassionate Use Director Linda McMullen and other top-ranking department officials also heard from Paige Figi, whose daughter is linked with "Charlotte's Web," the low-THC, high-CBD strain of marijuana distributed in Colorado that became the impetus for Florida and other states to pursue the non-euphoric pot to treat epileptic children.
"My issue is, speed of access is critical," Figi said. "Many other states are modeling their legislation after what you guys have done."
Joel Stanley, who with his brothers produces and distributes Charlotte's Web in Colorado, warned regulators about misconceptions surrounding the strain. Each plant is unique and requires quality-control measures to ensure that patients are getting the correct genetic formula, he said.
"What makes Charlotte's Web particularly special is it does have that track record," he said. "It has that proven level of efficacy and it has a proven track record."
But growers and others were also concerned about legal and other problems establishing the original crop of low-THC in Florida, as all forms of marijuana are currently illegal under federal law.
"You have to make sure the law allows every participant to have this potentially incredible life-saving medicine … without the risk of prison," said Bob McKee, a lawyer, nurseryman and "Sanctuary Cannabis" partner who has hired prominent lobbyists Jon Costello, Steve Schale and Gary Rutledge. "We need to fix that. We need to get this right."
Other states have looked the other way to allow growers to begin cultivating the plant, Stanley said after the meeting.
It remains unclear how growers in Florida will gain access to the plant.
"Very quietly," Fort Walton Beach Republican Rep. Matt Gaetz, who sponsored the legislation, said when asked how it will get into the state.
Gaetz, a lawyer, said there is no immunity from state or federal prosecution for bringing cannabis across state lines.
"But I know a few parents of children with intractable epilepsy who will be happy to go get it for you," he said.
–Dara Kam, News Service of Florida