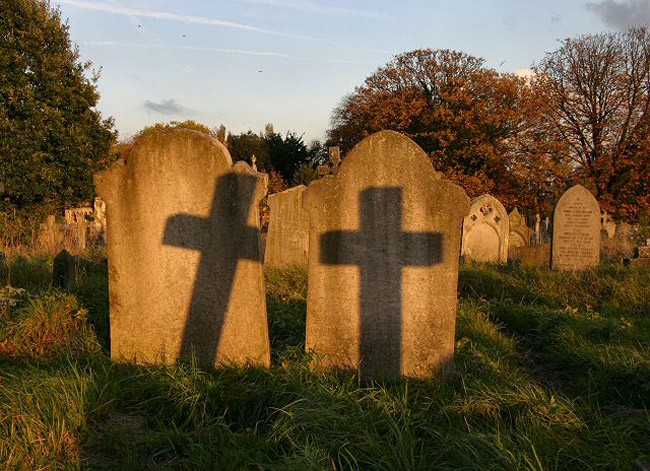 There are various ways of winning a lawsuit: you can get a jury verdict. You can settle. The plaintiff could drop the lawsuit.
Or the plaintiff could die.
In the long-standing and expensive lawsuit against Palm Coast over its illegal, pre-2010 red-light camera scheme, the city lucked out in the grimmest way: William Mayfield, the man who sued Palm Coast and American Traffic Solutions—the company that runs the scheme in the city—in 2009 after getting a red-light camera ticket, died. He could have been replaced on the lawsuit. He wasn't—at least not in time, as Palm Coast sees it. Palm Coast moved to have the suit dismissed as a result.
On Monday, Circuit Judge Michael Orfinger dismissed the suit in a four-page order.
In view of the impending order, City Attorney William Reischmann and Palm Coast City Council member Jason DeLorenzo—the council's strongest opponent of red-light cameras–were in self-congratulatory mode last week, because Palm Coast, unlike American Traffic Solutions, had decided not to settle the case previously.
That turned into an almost certain mistake once the Florida Supreme Court ruled that the pre-2010 red-light camera scheme was, indeed, illegal. In its settlement, ATS had agreed to reimburse eligible drivers. By not settling, Palm Coast had not reimbursed a dime. The Supreme Court case would have likely compelled the city to reach some pay-out agreement.
But by then Mayfield had died, and the city fought on, choosing a different track: absent a plaintiff, there was no lawsuit.
"We decided as a body not to settle and saved the taxpayers at least hundreds of thousands of dollars," DeLorenzo said.
"At this point, that looks like a pretty good decision," Reischmann said.
The city, of course, "saved" taxpayers no such amount: By the time the Legislature legalized red light cameras in 2010, Palm Coast's illegal scheme had collected $1.76 million, with $562,280 going to ATS. The rest remained in the city's hands. And the cost of litigation was also steep.
Still, Palm Coast lucked out.
"I can't promise you that that lawsuit is gone away forever, but we feel good, we feel rewarded," Reischmann said. "This is a good development from the standpoint of the city and the taxpayer. Is it the final word on that lawsuit, I can't make you that promise."
William Mayfield sued in August 2009. Palm Coast's program had been running two years at the time. The suit was then amended twice. Mayfield claimed "unjust enrichment" against Palm Coast and ATS and argued the city's ordinance was "invalid," a contention that would be sustained, through a different case, by the Florida Supreme Court in 2014: the court ruled that cities like Palm Coast that had instituted red-light camera programs before 2010 through their code enforcement departments had done so illegally, because state law did not give local government authority to run such programs: only the state Department of Transportation could operate red-light cameras.
In 2010, the Legislature passed the so-called Mark Wandall Act, which allowed local governments to run red-light camera programs of their own. But that still left pre-Mark Wandall programs up for litigation. (Post-Mark Wandall Act programs have been relentlessly litigated too, which caused Palm Coast finally last year to scale back a program that had grown to dozens of cameras around town.)
So the Mayfield suit continued. In February 2012, ATS settled. Palm Coast did not. ATS made $169,000 available (about a third of what its portion of the fines had collected in Palm Coast until then) for reimbursements to once-ticketed drivers who filed valid claims. The most each driver could get back per ticket was $8.50. ATS was settling similar suit in several jurisdictions across Florida, perhaps in anticipation of the Supreme Court ruling.
Then Mayfield died (on Dec. 17, 2012). The lawyers pressing his case tried to fight the city's attempt to dismiss the lawsuit. At one point they claimed that the city improperly served notice of the death, which caused the lawyers to miss the window in which they were supposed to follow up if they wished to substitute a new name. Mayfield's attorneys called it "excusable neglect."
The city fought that attempt, saying Mayfield's lawyers didn't tell the court of their client's death for almost two years. Orfinger's order ruled against "excusable neglect."
Orfinger noted—as had Reischmann before the council—that though the case against the city was originally presented as a class action suit, no such class was ever certified. That kept Mayfield as the only plaintiff of record.
The red-light camera saga is not over in Palm Coast. Though the city has soured on the cameras, and at one point had approved the placement of 52 of them all over town (the actual peak was 43), the council talked of eliminating them altogether after its program was publicly excoriated by two local judges, then again found to be partly illegal for the way it was being administered, forcing the city to suspend a key part of the program.
But out of fear that ATS would sue the city, the council decided instead, in a concession to ATS, only to scale back the program to five cameras, some of which are not necessarily functioning for now. The city got one concession from ATS: instead of a contract extending to 2019, it was scaled back to 2017.
The city is not clear of litigation. It fully expects that even its current scheme, no matter how many cameras were in place, will be the subject of further lawsuits, likely ensuring that what "savings" DeLorenzo referred to will, when the final bottom line of Palm Coast cameras' cost to taxpayers is tallied, prove illusory.