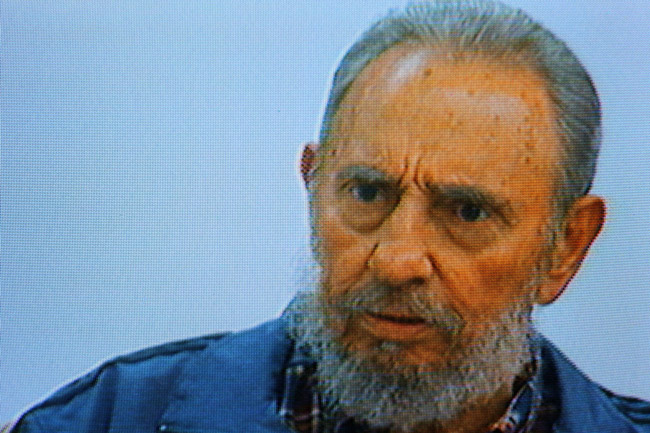 I'm not sure which was more embarrassing for Florida or the Florida Marlins: hauling out the febrile Muhammad Ali for opening day's first-pitch ceremony in baseball's gaudiest new temple to tax-funded excess, or suspending Marlins manager Ozzie Guillen for five days without pay, when Guillen spoke admiringly of Fidel Castro.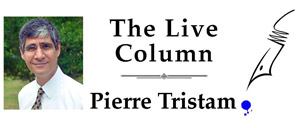 Outside their playpens, professional athletes these days are blander than quinoa. They don't have opinions. They don't take a stand, except to shill for shoes, shaving blades or engine oil. Social or political commitment to them is as frightening as market crashes. It hurts profits. Guillen is among the few exceptions. He's spoken out courageously about the bigotry undocumented immigrants routinely endure in this country. He's refused to play along with photo-ops at the White House. And he's advertised his love affair with the United States since migrating here from Venezuela, becoming a naturalized citizen on his birthday in 2006. He's also said dumb things, as we have all. His homophobia is standard-issue idiocy. And he's venerated the wrong people, the dictatorial Castro and wishfully dictatorial Hugo Chavez among them.
But he wasn't exactly suggesting that Castro's regime is a model of a system in his unremarkable interview in the ever-unremarkable Time. He was admiring the guy's endurance, especially in the face of 10 American presidents committed to his obliteration, some of them with assassination orders on their unofficial books. Too bad he apologized. Guillen's contrition had the same ring of grovel as Salman Rushdie's profession of faith (to Islam) after Ayatollah Khomeini put a bounty on his head for writing the hilarious Satanic Verses, which upset more than a few Muslim cricket fans.
The Marlins are no ayatollahs, and Castro is a dictator. But it was no less dictatorial of the Marlins to punish Guillen for speaking his mind. Not to mention hypocritical. The Marlins had no problem using Muhammad Ali, the most famous and politically outspoken athlete of his day ("I ain't got no quarrel with the Vietcong," he said in 1966, when he refused to be drafted, "no Vietcong ever called me nigger"), who in 1996 traveled to Cuba, handed over a $500,000 check to Castro for humanitarian needs, and had a famously playful encounter with the dictator as the pair pretended to punch each other and posed for video and camera crews. It was not his only visit with Castro. Gabriel Garcia Marquez, the Nobel prize winning writer and one of the greatest novelists of the last hundred years, has also spoken famously of his affection for Castro. Maybe he's on the Marlins' black list, the way he was on the State Department's, which refused to grant him a visa for a 10-year stretch for the same reason, although the State Department came to its senses in 1971.
In Little Havana, home of the new Marlins stadium, it's still 1959. The real scandal is the Marlins' $600 million stadium, built mostly with taxpayer money at the behest of a bunch of investors who may end up selling the team and run as quickly as their predecessors, leaving Miami Dade holding the colossal bag and its retractable roof. The real scandal is a Marlins organization more interested in placating its Cuban-American ticket holders than honoring those American principles of free speech, which makes the singing of the national anthem at the beginning of games rather pointless.
The real scandal is the degree to which South Florida's Castro-era Cuban community continues to hold American foreign policy toward that island hostage to seven decades of juvenile antagonism even as every president from John Kennedy onward has gladly worked hand in hand with regimes far more despicable than Castro's, even as Barack Obama does today.
The United States has no problem trading or maintaining close alliances with Saudi Arabia, a regime more oppressive to all, more demeaning to women, more torture-ridden than Cuba ever was. It has no problem romancing Bahrain, where the United States headquarters the Navy's 5th fleet, despite Bahrain's murdering of dozens of democracy protesters last year, at times with American munitions, and imprisoning and torturing of thousands. It has no problem curtseying to China for that matter, our second-biggest trading partner after Canada and our biggest lender, but still one of the most repressive countries on the planet.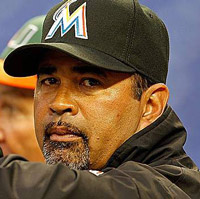 Cuba in comparison is a cold war relic as decrepit as Castro himself, a Pennsylvania-size museum to a stillborn ideology that would have never endured this long without its enabling fear-mongers and Bay-of-Pigs re-enactors in El Norte. With some exceptions, American travel and investment in Cuba is still officially forbidden, while Europe, Latin America and China position themselves to make a killing once the Castro days are over. (I'm fully aware that doing business in Cuba is still done at the risk of midnight knocks on the door and arbitrary imprisonment, but hundreds of companies go for it, and it's a hell of a lot safer and smarter in the long term than American companies' attempt to quick-buck profit from destruction and mayhem in Iraq and Afghanistan.)
Florida should be leading the charge to end the stranglehold of old-guard Cuban-Americans on relations with the island, if only because this state would be first in line to benefit from broader economic ties with the Caribbean or take advantage of Raúl Castro's incremental openings. Absent the bugaboo of American hostility as a foil, it would also most likely hasten the regime's fall. Instead, Florida's politicians from Marco Rubio to Rick Scott have adopted the same, stale pandering as their predecessors.
But Castrophobia is an industry—rusty, outdated and often absurd, as the Guillen spectacle showed, but an entrenched industry nonetheless. Big Sugar would panic if relations were normalized with the island and Cuban sugar suddenly flooded American shores, crashing the Florida sugar industry. Rubio, who wants to be America's Hispanic Obama, would panic if Cuba suddenly had its version of an Arab spring and liberalized. He'd lose what's left of his already bogus narrative of the beleaguered son of Cuban exile escaping Castro. Two generations of Cuban exiles who've defined a disproportionate share of their identity by the grizzles of Castro's beard would suddenly face enmity withdrawal.
So the follies endure. Ozzie Guillen isn't the problem. He's merely the latest victim the captivity of South Florida to a degenerate obsession about five decades past its expiration date.

Pierre Tristam is FlaglerLive's editor. Reach him by email here.