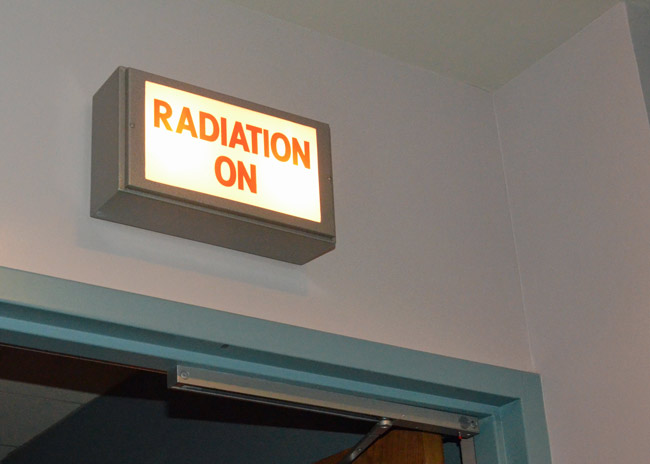 Trashing Obamacare has been a national sport for half a decade. Because we live in an age when ideology is all and facts are a nuisance, most of the trashing is the product of anecdotal fictions, exaggerations and ulcerated assumptions. That's especially been the case with the cost and quality of insurance under Obmacare.
Let me propose a factual corrective and use myself as an example, because Obamacare literally saved my family from bankruptcy.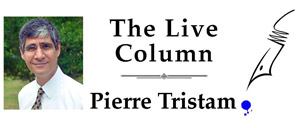 I'm not the biggest fan of Obamacare as it is. I favor a single-payer system. In other words, Medicare for all. If it's good for geezers, it's certainly good for the rest of us geezers-in-waiting. But it's been one of the nasty little ironies of this proxy war on Obama that the Medicare generation, the most selfish and lowest-taxed generation of the last hundred years, has led the battle against universal health care. Obama also favored a single-payer approach, which would have been simpler, cheaper and fairer. But he saw the fanatics arrayed against him and figured he should compromise. So the very health insurers who have created the most byzantine and costly health care system in the West not only survived but were granted millions of new customers.
Obamacare is their system–a system conceived in 1989 by the ultra-conservative Heritage Foundation and enacted first by Mitt Romney in Massachusetts. With a progeny like that, it was bound to be deformed. And with the sort of partisan enmity tripping its congressional midwives (not to mention the Obama administration's own pitiful administrative failures so well embalmed by the failed web roll-out) its infancy couldn't help looking like one of those diseased and malnourished African children.
And yet, somehow, a few crucial elements the Heritage version would have never dreamed of, but Obama did, made it into law. Thanks to Obamacare, the insurers could no longer treat customers only as cash cows, or discriminate between customers so they could pick and choose who to cover, which had previously made a mockery of insurance. Here's how it was for us.
Pre-Obamacare, my wife and I had insurance through Humana. We paid a $536 premium every month, which is OK: even though we were self-insured, it was roughly what we paid as our share for family coverage when I was at the News-Journal and was supposedly benefiting from employer-provided insurance (and heavily government-subsidized insurance, at a cost to us taxpayers of over $150 billion a year).  But with our self-insured policy we also had a $6,000 deductible each, a $700 deductible for prescription drugs, and a $3,500 out-of-pocket limit each. MRIs and pet scans were not covered, and our policy had a rider the excluded any coverage for my quarry of kidney stones.
With all that, before Obamacare, Humana could have kicked me off its policy the moment I was diagnosed with cancer, as I was in January. I'm not sure you could really call it insurance as much as it was our contribution to one or two Humana executives' nice annual vacations in the South of France.
With endless doctor visits and $3,000-a-day cancer treatment ahead we were looking at pretty steep bills twice over, since we'd run up a few before the end of the year. Put simply, we'd have been ruined. We decided to switch and go with something through the federal marketplace.
In comes Florida Blue. We now pay a premium of $581 a month. We picked an expensive one because we knew we'd need it. Our individual deductible is a mere $850, and the out-of-pocket limit is $2,500. The insurance company cannot deny me coverage for any illness. It cannot kick me off the policy no matter how many cancers I develop, as I'm sure I will (I blame the political climate and this site's comment section). It cannot, as pre-Obamacare policies did, limit my lifetime benefits. I could choose the doctor I wanted, get treated where I wanted. My treatment cost me roughly $150,000. Between what Florida Blue is covering and what Shands in Gainesville wrote off, because they have a terrific financial aid system, my wife and I are facing less than $4,000 in bills, which we'll be happy to pay off over the next 18 months or so, even though neither of us makes much more than minimum wage.So we could still afford the $2.99 Trader Joe's wine bottle we had tonight (my first full glass of red since my taste buds were radiated back to Trinity).
No mystery: We would never have managed without Obamacare.
A couple of caveats: I'm well aware that Florida Blue is about to jack up our premiums. We'll probably end up paying $100 a month more. I'm the sort of policy-holder to blame: sickos like me are driving up the prices, and the lack of healthier, younger policy-holder who've yet to sign up is making matters worse. But insurers are jacking up prices that steeply not because they have to, but because they can. The same demographics apply in other states. Some increases too, but not as steep as in Florida. The reason: Our delightfully caring Legislature, where you can't cough up a cancerous lung without hitting a Republican, in the last session made it illegal for the state insurance regulatory office to regulate prices, as it did for decades before. Obamacare bears some of the blame for the higher costs, but our compassionate Republican Legislature bears at least equal blame for that screw up. It bears full blame for waging war on Obamacare from Day One (Florida was among the states that sued to declare the law unconstitutional, and lost, at the Supreme Court), most notably by stopping the state from expanding Medicaid rolls and taking in $51 billion in federal dollars over the next 10 years. That would have helped the actuarial tables and slowed premium cost increases. On balance then, the GOP takes the majority of the blame for those cost increases.
I should also address the fact that my premiums are affordable because the federal government puts up nearly half the amount, and that none of the benefits of Obamacare  matter to the militants who reflexively bugle that subsidies are sucking the system dry. And it's true, we are eligible for around $450 a month in government subsidies, at least as long as some of those court cases that declare them illegal in states like Florida, which don't have marketplaces of their own, don't win the day.
But first, remember that if you're enjoying that holy grail of employee-provided health care, you're in a glass house: that system is heavily subsidized by being tax-free. Second, my government subsidy is not the price of Obamacare. It's the result of refusing to adopt a single-payer system. My $1,000 in total premium would not be anywhere near that amount if, as with Medicare, which has the lowest overhead of any insurance system in America, I didn't have to pay for my insurer's overhead. It wouldn't be nearly that amount if I didn't have to feed my insurer's profit margins. And it wouldn't be nearly that amount if I didn't have to subsidize the ingrained inefficiencies of a society with more insurers than booksellers. So I'll agree that those subsidies essentially pay for waste and  profits more obscene than deserved. But it didn't have to be that way if the Medicare generation didn't keep the rest of us from benefiting from what it has.
I still think Obamacare is a wretched system compared to what we should have had as a universal health care system in a civilized society. But compared to the alternative–what existed before, or the black hole of an alternative Republicans pretended to propose–it's at least something we can live with, quite literally.
But enough facts for one day. I know how that can get some people sicker than cancer. Of course, Obamacare covers those sicknesses, too. You tend to find that out when you need it most.

Pierre Tristam is FlaglerLive's editor. Reach him by email here. A version of this piece was broadcast on WNZF.