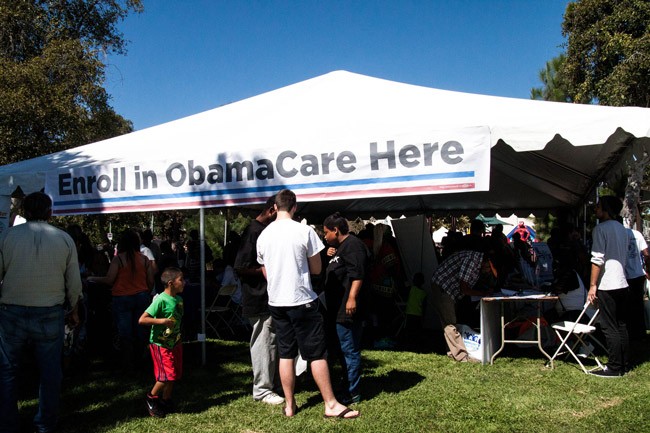 There's never been a lack of health care in this country. The problem has always been access. The system was rigged. If you were 65 and over, you were OK. You had Medicare, the country's most sensible insurance scheme we have: government insurance, private sector care and the sort of wide-open choice that grants you Mayo Clinic appointments if you so desire. That's the benefit of a single-payer system.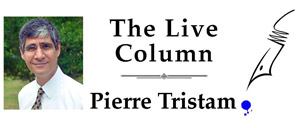 If you were younger, you were not as lucky unless you had a well-paying job. Then your company would generally provide fairly good insurance. But you were out of luck if you lost that job or had a crappy service job. You were also out of luck if you had a pre-existing condition. No insurance would have you, which defeated the purpose of insurance and created a large class of sick people who could either go bankrupt or die.
Then came the Affordable Care Act, or Obamacare, with its promise of affordable insurance and mandates to provide almost universal care. No more discriminating against the sick. No more caps on lifetime insurance coverage. And even bare-bones insurance had to provide certain basics like contraception and, oh joy, colonoscopies.
Obamacare looked promising. But it hasn't worked as advertised. And it looks like it's getting worse. For those who have it, insurance premiums keep going up. For those who don't, the option of paying a penalty is better than getting insurance, at least financially. I can understand why. I personally was grateful for Obamacare the first year. It took care of my cancer treatments without making me homeless. But if I were to stay on that same plan next year, the cost looks like it would increase by $400 a month. I can't afford it. I could go to a silver plan, but while I've been on the mend, I have no idea when the cancer demons might decide to strike again. I'm facing a gamble.
I'm not the only one. Obamacare is enrolling barely half the numbers it projected. Deductibles and out of pocket ceilings are exploding. We're creeping back to the era before Obamacare, when the only big winners were insurance companies.
It could have been predicted, and was. Anything short of a single-payer system was an invitation to the insurance companies to rig the system again. It just took a little while. President Obama initially wanted single-payer but caved to Republican opposition, back when he thought he could negotiate with scythes.
So are Republicans right? Should it be repealed? They'd like that, considering how well they've done to ensure that Obamacare never had a chance, especially in states like Florida that waged war against the marketplace and clobbered attempts to expand Medicaid, even though we still have more than 1 million people without insurance.
Republicans have never had an alternative, not least because Obamacare, formerly Romneycare, was, at its origin, a hard-right idea (which goes a long way to explain its inherent flaws). Republicans pretend to have an alternative. But repealing Obamacare is not one, and what they claim to want to put in its place is like one of those dubious new drugs pharmaceuticals peddle every other day: either the side effects aren't worth the risk or the benefits are illusory.
Take Jeb Bush's "plan." It starts of course with that slab of porterhouse to the base–repeal. It then moves to the favored gimmick: tax credits. He doesn't tell you in what proportions, which sounds awfully like the John McCain plan of four years ago, a vague attempt to make health care sound like a tax break. It wasn't. It was a poor attempt to replace actual subsidies with the vague promise of a little help. Put another way: it's a retreat. And it's limited to catastrophic care. Bush's plan would also allow companies to do with health care what they did with pensions: eliminate coverage in favor of "contributions" to employees' care costs. Again, a retreat masquerading as choice.
Bush would also eliminate basic insurance coverage requirements of the Affordable Care Act. In other words, returning to the days of insurance plans that cover two headaches and a splinter a year but not much else for less than a fortune. Forget coverage for preventive care and a long list of basic care. And Bush would double the amount of money that can go into health savings accounts, the health care industry's version of privatized social security: it's a boon to banks, but still a gamble to account holders who, the moment they're hit with, say, three days' worth of radiation treatment, can see their HCA burn faster than whatever body part they're getting fried.
None of that is genuine coverage. It's a betrayal of civilized insurance's purpose, couched in the focus-group-tested bromides of "free market" and "choice." Marco Rubio's plan is almost identical to Bush's if more vague, with tax credits again its drug of choice. The other candidates' plans, such as they are, including the one by the fabulist doctor in the bunch (which he presents in fewer than 100 words), cannot be taken any more seriously than the candidates themselves.
Talk about colonoscopies. In this system, I feel like I'm getting one every day. Our system is still the most regressive among all industrial nations and the most expensive. If life expectancy is any measure, it's also worse than that of every western European nation and Israel, where they have wars to contend with.
The solution has stared us in the face all along. It's in place. It works. No one wants it gone and there'd be a rebellion if you touched it. With a few tweaks and means-testing, and a slightly higher tax that would still be a fraction of the cost of private insurance premiums, it would be workable for the rest of the century. If it's good for 52 million Americans, as it has been for half a century, it's good for the rest of us.
It's Medicare for all.

Pierre Tristam is FlaglerLive's editor. A version of this piece aired on WNZF. Follow him on Twitter @PierreTristam.