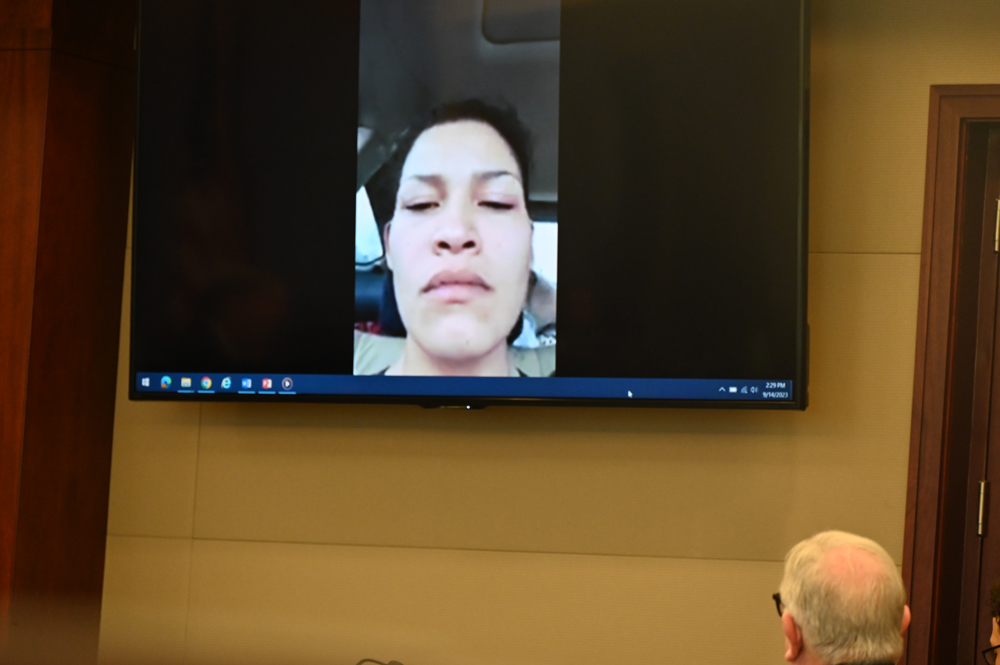 At the end of a five-day trial on Friday, a jury found Brenan Hill guilty on all counts, including second degree murder, in the shooting death of Savannah Gonzalez, 22, on March 26, 2021 in Palm Coast. Hill had testified in court that he had moved to Florida the previous summer to live with his mother. In fact, he was a fugitive from justice, escaping Pennsylvania, where he still faces charges of domestic assault stemming from a confrontation with Shanell Torchia, the mother of his child.




"How does one with an extensive rap sheet, and an F1, Aggravated assault causing serious bodily injury with extreme indifference, have any wiggle room? How does this same perpetrator have another victim?" Torchia had written in June 2021, three months after Hill had shot Gonzalez, when she was still barely alive, getting shuttled from hospital to hospital, from surgery to surgery, as the debilitating complications of the gunshot would eventually end her life. "Why are we still battling the system on releasing these violent people to the streets? There should be no ability for dangerous people to hunt their next victim let alone cause life altering injuries."
"No matter how many times these people are arrested, it's the release that puts victims or potential victims in danger," Torchia wrote. "Abusers are driven by a sense of entitlement. Without consequence, it gives most abusers a blanket of invincibility, which only leaves room for more victims to be added to their list."
Hill will be sentenced on Dec. 1. He faces a minimum of 25 years in prison, up to a life term. Torchia, who was at the trial when the verdict was read, plans to be at sentencing. She wrote the following after the jury's verdict.

By Shanell Torchia
Savannah asked me to never be silent. I testify for her. I testify for me.
As many people know by know, I'm the ex of Brenan Hill. The mother of his child. We were together for the larger part of four years. Our relationship was volatile and very abusive, almost identical to what his trial revealed had gone on between Savannah and him.




Unfortunately, the way I was released from him was a head-butt that shattered many bones in my face. I left, and he went on the run from aggravated assault charges from in Pennsylvania, where I live, and where he used to live.
I did my best to show up to every hearing and fight for my own justice and was sold short when he went on the run, escaping to Florida. I have tried my best to be a voice for myself and anyone that would've been in his presence, as I knew for so long just how dangerous he is. Unfortunately, I battled friends and family of his for years as they lied over and over–not only about my injuries, but the dangers he posed and what he was capable of.
I swore I was his last victim. I prayed I was. Then reality came crashing down. Another victim, but this time much worse. Another family left with wounds that never truly heal. A young woman, with so much life left to live, murdered due to rage, a sense of entitlement, and one too many chances.
I shouldn't be writing this, because it shouldn't have happened. Although I cannot speak for Savannah, I can say her voice will not be lost but amplified until there is a way to avoid this. Lives should not have to be destroyed in order to prevent these awful events from happening. There has to be other ways to stop the capabilities of known offenders from becoming repeat offenders.




Watching and hearing Savannah's story unfold, with the same violence, the same threats but unfortunately a very different ending, makes me nauseous. Like her, I used to record. I used to be scared, stuck in disbelief and fear. The manipulation from him and those close to him was something out of a movie, sucking me back every time.
It's easy to say, from the outside: why did you stay? Why didn't you leave? It's easy, and it's uncomprehending. Victims go back to their abusers because when they aren't locked away from us long enough, it's easier to play nice and do what we think–what we hope–is safe. The criminal justice system bears some responsibility in this when it does not hold abusers accountable.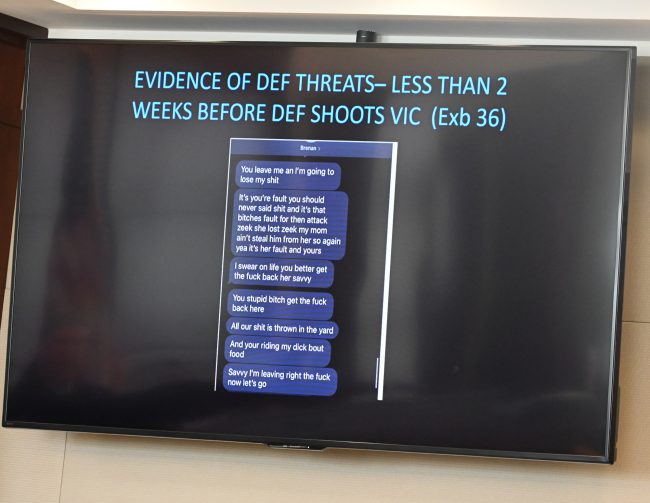 I know exactly how Savannah felt, hearing Hill's words, enduring the master manipulations. I heard the very same words. I wish no one else had to hear them or deal with them in anyway. My heart aches in ways very few may understand. It is devastating to anyone who knows her, especially those who love her. And that is how she and I connected.
As she slowly realized the truth about him, it was easy to confide in me. We desperately tried to escape his evil. I was worried for her. She was worried for me. I just happened to be 900 miles away from his reach when he was with her.
Our friendship grew and she asked me to never stop fighting for justice, as she was figuring out how to get justice for herself in the midst of his abuse and manipulation and lies. We kept each other grounded as best we could. I just feel like I couldn't get to her fast enough.




I wish I could've enfolded her in bubble wrap and protected her from the awful things he was really good at making women in his life feel. The degrading, berating, manipulative, devilish fear he inflicted with mastery. His soullessness, eyes turned black. We were speechless when we realized we both experienced it.
Words won't ever explain that kind of fear. Our friendship bloomed from this darkness in ways that words can't express, either. Savannah and I had a unique friendship, bonded by the same abuser, feeling comfort in each other through the worst days. We cried together. Felt scared together.
It was cut short when he took her life, a life not his to take.
I am truly shaken to my bones to know I was in Brenan's evil presence for years and somehow made it out alive. By the grace of God, although I did not get out unscathed, I am alive and here to be a mother to my children, and for that I am forever grateful.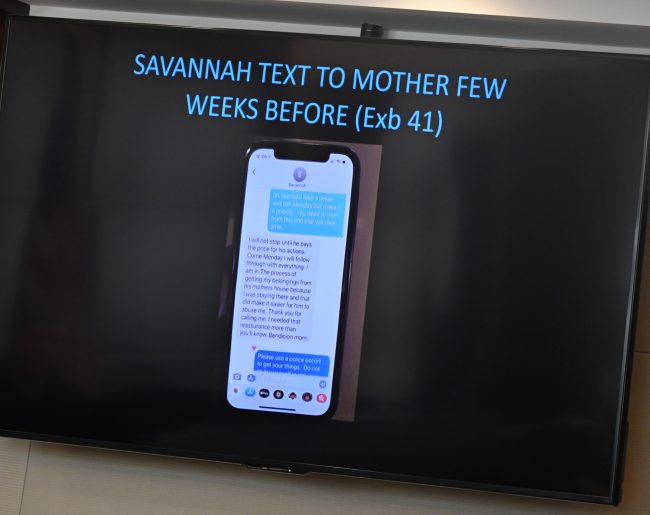 In one of the lasts texts I have from her she told me: "If this is what it takes for everyone to know who he is and for him to finally pay for everything that he has ever put anyone through, then so be it. I am the LAST person he will ever hurt, he can run but he can never hide again."
She solved her own case by being smart and vigilant and listening to her gut. She knew to record those videos of his raging abuse and to send them to me and others. It was like she knew it ended with her. I hope every woman reading this knows: You are worthy of authentic love. Love does not hurt. Love is not angry or rageful. Love is not abuse. No one has the right to hurt you. Ever. In anyway. Savannah would want you all to take this case and use it to know when to leave.




A huge thank you to prosecutors and Flagler County law enforcement for their hard work and dedication to this case. Without them, we wouldn't have the closure we have.
In a sense, I feel that Savannah and I have now won together. My heart goes out to her family. As a mother I can not fathom the pain that will be embedded forever. I hope that God carries them through every hard moment from this point forward. I tried my best to save her. I'm sorry. I know that I will carry her spirit with me for the rest of my days.
And finally, as my last words to him and to those who lied about the abuse they knew was happening: God will always prevail. He will unmask the evils they poured from their veins. They are the ones who have to carry the guilt of what he has done–cold blooded murder. He's a coward. He has no remorse. And he is right where he belongs, in a cell, while the rest of us are finally free, Savannah included.
Thank you to everyone who believed Savannah and I, finally, and heard our cries for justice as we were fighting the evil of him.
If you are reading this and you are in an abusive relationship: It is never too late to leave. Save yourself. Trust yourself and know that you are never alone. Reach out. You deserve gentle love.


Abuse Hotline: Report Abuse Online
The Florida Abuse Hotline accepts reports 24 hours a day and 7 days a week of known or suspected child abuse, neglect, or abandonment and reports of known or suspected abuse, neglect, or exploitation of a vulnerable adult. Please use the links below to report a child or adult abuse.
If you suspect or know of a child or vulnerable adult in immediate danger, call 911.
TEL: 1-800-962-2873
TTY: 711 or 1-800-955-8771
FAX: 1-800-914-0004
Any person who knows, or has reasonable cause to suspect, that a child is abused, abandoned, or neglected by a parent, legal custodian, caregiver, or other person responsible for the child's welfare is a mandatory reporter. § 39.201(1)(a), Florida Statutes.
To report an allegation in Spanish or Creole, please call 1-800-962-2873, for TTY use 711 or 1-800-955-8771.  This toll free number is available 24 hours a day, 7 days a week with counselors waiting to assist you.