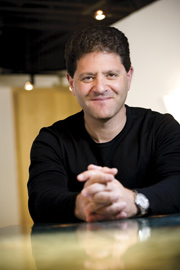 Nick Hanauer is a partner in the Seattle venture capital firm Second Avenue Partners. He helps starts companies. Among them: Amazon, his first venture, in which he invested $45,000 in the company's pre-history. Also, aQuantive and gear.com, and other, more civic-minded concerns such as the League of Education Voters and The True Patriot Network.
TED–which stands for Technology, Entertainment, Design–is the non-profit founded in 1984 to spread ideas through conferences and its famous talks, which are released online. Those talks "rapidly attracted a global audience in the millions," TED's website notes. "Indeed, the reaction was so enthusiastic that the entire TED website has been reengineered around TEDTalks, with the goal of giving everyone on-demand access to the world's most inspiring voices."
Some talks don't make it onto the website, at least not for more than a day. Hanauer's March 1 talk was one such. It was about job creation. Hanauer demolishes the notion that businesses create jobs. Consumers do, he says, and explains. On May 22, the National Journal's Jim Tankersley wrote: "There's one idea, though, that TED's organizers recently decided was too controversial to spread: the notion that widening income inequality is a bad thing for America, and that as a result, the rich should pay more in taxes."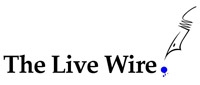 Here is a transcript of the heart of Hanauer's talk, which you can see in the video at the foot of this piece: "I have started or helped start dozens of companies, and initially hired lots of people. But if there was no one around who could afford to buy what we had to sell, all those companies and all those jobs would have evaporated. That's why I can say with confidence that rich people don't create jobs, nor do businesses large or small. Jobs are a consequence of a circle of life-like feedback loop between customers and businesses. And only consumers can set in motion this virtuous cycle of increasing demand and hiring. In this sense, an ordinary consumer is more of a job creator than a capitalist like me. That's why, when business people take credit for creating jobs [at this point, an image of Donald Trump appears on the big screen], it's a little bit like squirrels taking credit for evolution. It's actually the other way around. Anyone who's ever run a business knows that hiring more people is a course of last resort for capitalists. It's what we do if and only if rising consumer demand requires it. And in this sense, calling yourselves job creators isn't just inaccurate. It's disingenuous."
Tankersley went on: "TED officials told Hanauer initially they were eager to distribute it. "I want to put this talk out into the world!" one of them wrote him in an e-mail in late April. But early this month they changed course, telling Hanauer that his remarks were too "political" and too controversial for posting. Other TED talks posted online veer sharply into controversial and political territory, including NASA scientist James Hansen comparing climate change to an asteroid barreling toward Earth, and philanthropist Melinda Gates pushing for more access to contraception in the developing world. TED curator Chris Anderson referenced the Gates talk in an e-mail to colleagues in early April, which was also sent to Hanauer, suggesting that he didn't want to release Hanauer's talk at the same time as the one on contraception. Hanauer's talk "probably ranks as one of the most politically controversial talks we've ever run, and we need to be really careful when" to post it, Anderson wrote on April 6. 'Next week ain't right. Confidentially, we already have Melinda Gates on contraception going out. Sorry for the mixed messages on this.' In early May Anderson followed up with Hanauer to inform him he'd decided not to post his talk."
TED's Anderson fired back in a blog post: "The talk tapped into a really important and timely issue. But it framed the issue in a way that was explicitly partisan. (The talk is explicitly attacking what he calls an article of faith for Republicans. He criticizes Democrats too, but only for not also attacking this idea more often.) And it included a number of arguments that were unconvincing, even to those of us who supported his overall stance, such as the apparent ruling out of entreprenurial initiative as a root cause of job creation. The audience at TED who heard it live (and who are often accused of being overly enthusiastic about left-leaning ideas) gave it, on average, mediocre ratings – some enthusiastic, others critical. […] We discussed internally and ultimately told the speaker we did not plan to post. He did not react well. He had hired a PR firm to promote the talk to MoveOn and others, and the PR firm warned us that unless we posted he would go to the press and accuse us of censoring him. We again declined and this time I wrote him and tried gently to explain in detail why I thought his talk was flawed. So he forwarded portions of the private emails to a reporter and the National Journal duly bit on the story. And it was picked up by various other outlets. And a non-story about a talk not being chosen, because we believed we had better ones, somehow got turned into a scandal about censorship. Which is like saying that if I call the New York Times and they turn down my request to publish an op-ed by me, they're censoring me."
The story kicked up a debate as interesting as the one we should be having about Hanauer's point, including, from Forbes–the Pravda of capitalism–a demolishing job from the other side. That piece is called "The Real Reason That TED Talk Was 'Censored'? It's Shoddy And Dumb."
Here's the five-minute talk.
See Also: