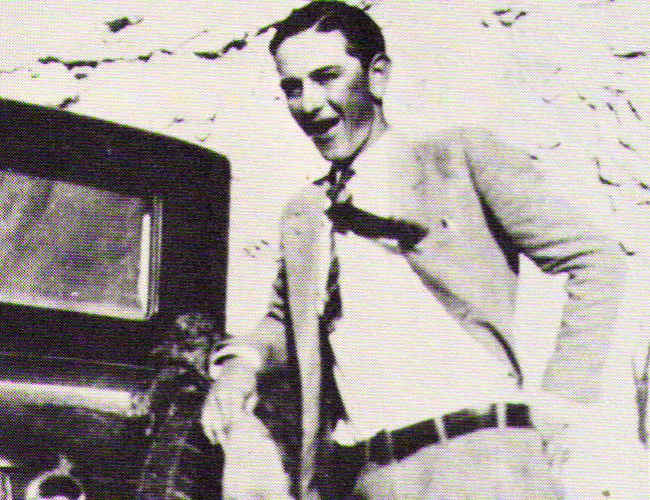 It doesn't take much to be arrested, investigated, evicted, expelled, no-fly-listed or otherwise manacled by a laws and policing mentalities that seem at times too eager to leave no jail cell unoccupied. Just this week here in Palm Coast (on Point Pleasant Drive, no less) a woman was jailed after she reportedly "scratched her husband on the face and arms during an argument about money."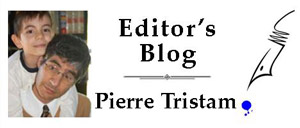 Last week a mother called the cops on Prescott Lane because she was "upset about her daughter's lack of respect and her lack of responsibility," and wanted her evicted. The same day someone in Bunnell called the Florida Abuse hotline "about siblings that are approximately two to three years old possibly engaging in a sexual offense with one another." Next thing we'll hear is of gestating twins incubated under DCF's watch for wrestling too suspiciously in their mother's womb. And their mother arrested for negligence, as punishing women for their behavior while pregnant is quite the thing.
We've come a long and necessary way of course. There was a time when Nero-era competitions were  a spectator sport in this country.  "In all seasons promoters offered fistfights and eye-gouging as attractions," the late historian George MacGregor Burns  wrote of the same era in America when the Founders were drafting the Bill of Rights. "Thousands attended the baiting of bulls, dogs, bears, even panthers. Gangs of young toughs, flaunting names like 'Smith's Fly' and 'Broad Way,' fought one another with stones and slingshots."
And even though the Alabama Supreme Court recognized as far back as 1871 that "The wife is not to be considered as the husband's slave," and that "the privilege, ancient though it be, to beat her with a stick, to pull her hair, choke her, spit in her face or kick her about the floor, or to inflict upon her like indignities, is not now acknowledged by our law," it's only recently that the reporting of domestic violence has come out from behind the bogus veil of family privacy, thus helping–as Margaret Talbot notes this week in a New Yorker piece, where the Alabama court's wording is cited–reduce the incidence of domestic violence by 67 percent between 1994 and 2012. So more reporting is better than less, even when it's just a scratch.
Still, I wonder whether we'd have had the Great Society, Medicare, Medicaid, the Civil Rights Act, food stamps, and of course the Vietnam War, if the policing mentality that prevails today had been deployed on a young man called Lyndon B. Johnson–not a teenager, not an adolescent, but a young adult, a college-age man. He pulled off at least one stunt that these days would be classified categorically as an act of terrorism. He bombed a courthouse square. But he wasn't even arrested for it. (For Texas, which Steinbeck described as "a military nation," that's impressive.)  The sheriff at the time merely  "let it be known that the next time something like this happened, he would make arrests."
Here's what LBJ biographer Rober Caro relates of Johnson and his friends as they ran around in Johnson City in the mid-1920s:
While most of their escapades were harmless, some began to skirt closer to the law. When Lyndon and his friends heard that a German farmer, Christian Diggs, had made his annual batch of grape wine, they pried loose boards from his barn and stole a fifty-five-gallon barrel, worth a not inconsiderable amount of money in Hill Country terms—and Diggs was persuaded only with difficulty not to go to the sheriff. They hung a few sticks of dynamite in trees in Johnson City, and ignited them to scare the townspeople—that was just a prank, but it stopped being funny when it was learned that they had obtained the dynamite by breaking into the State Highway Department storage shed. That was a state offense, and the sheriff passed word around Johnson City that whoever had done it had better not do it again. "I always hated cops when I was a kid," Johnson was to say, and on this occasion he defied them; a few nights later, they stole more dynamite and shattered the large mulberry tree in front of the school. The Highway Department put a watchman at the shed; after he fell asleep one night, Lyndon and his friends broke in, stole more dynamite, and hung it from the telephone line that ran across Courthouse Square. Then, Bob Edwards says, "we lit the thing and got in the car and ran like hell"—and the ensuing explosion knocked all the windows out of the Johnson City Bank. The sheriff let it be known that the next time something like this happened, he would make arrests. Lyndon's Grandmother Baines repeated her prediction that "That boy is going to end up in the penitentiary," and Johnson City, which had always known that he was going to come to no good, felt that he was well on the way to fulfilling her prophecy. And, perhaps, so did Lyndon Johnson himself. Recalling his boyhood, he once said: "I was only a hairsbreadth away from going to jail."
Imagine that happening today, though you don't have to. These numbers say it all: in 1925, at the time of LBJ's terrorist campaign, there were 92,000 people in American state and federal prisons. (1925 was actually the first year the federal government started tabulating the numbers, probably because of LBJ's crime spree.)  The nation's population was 115 million. That's less than one person in prison per 1,000 Americans (0.8 to be precise, or 80 per 100,000).
In 2012, the state and federal prison population was 1.6 million, a rate of 5 prisoners for every 1,000 Americans, or 510 per 100,000. Add the number of people in local jails, and the figure jumps beyond 2 million. Forget about adding probationers and parolees. We have more people in prisons than China does, proportionately and in real terms, even though China has four times America's population and China is, supposedly, the repressive one in this equation.
Imagine how many LBJs are languishing in prison now. Probably on pot charges.

Pierre Tristam is FlaglerLive's editor. Reach him by email here or follow him on Twitter @PierreTristam.