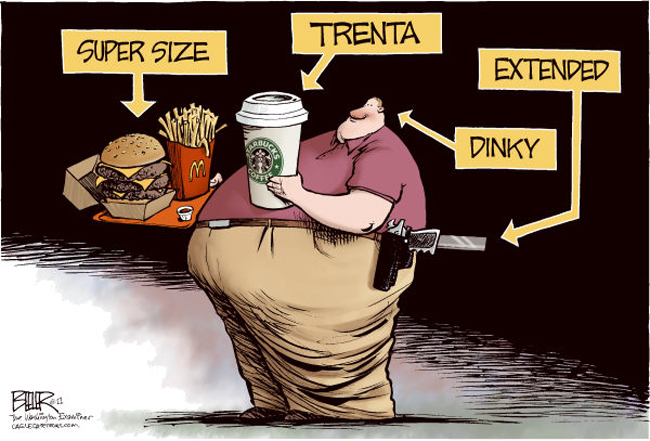 You're welcome to send your Live Wire news tips or suggestions to [email protected].
Today's Live Wire: Quick Links


Olbermann to Comcast: Drop Dead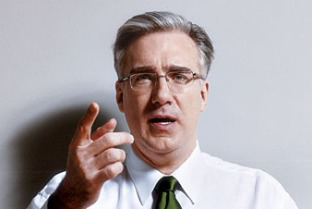 From New York: "Back in August 2010, Keith Olbermann was feeling good about the impending NBC-Comcast merger. "I think this augurs well for all of us here," he told me one afternoon in his corner office at 30 Rock, adding that Comcast is in the "television money-making business, and in fact, the cable money making business." Olbermann may be feeling less sanguine now: Almost as soon as the merger was finally approved by the FCC (Comcast officially takes over on Monday) he is leaving his Countdown show and MSNBC, following ex-NBC chief Jeff Zucker (whose last day was today) out the door. Olbermann made the announcement abruptly on his show tonight, offering no reason for the departure other than that the show was sometimes too much for him; MSNBC released a statement saying it had settled his contract. Both on and off the record, NBC executives denied any Comcast involvement in the decision, but speculation instantly settled on the merger — did Comcast have less tolerance for Olbermann's antics than GE? — and Zucker, who was said to be Olbermann's protector in his many internal turf wars. However sudden the departure was, however, it was not unexpected. Over much of the past year, Olbermann's future had been a topic of discussion in the cable news industry. He had long been MSNBC's biggest star, but the network had built a stable of pundits around him that came close to matching his success — especially protege Rachel Maddow, whose 10pm show followed Olbermann's." The full post.
See Also:

"Auspices": True Faces of Talk TV
In light of the Olbermann putsch at MSNBC, it's worth taking a look at one of the Guggenheim Museum's selection of "the most unique, innovative, groundbreaking video work being created and distributed online during the past two years." The one below, "Auspices," was selected from thousands submitted as one of the cycle's top 25. It's by Bryce Kretschmann. He was "born in California in 1974 and currently lives in Newark, New Jersey. He dropped out of high school to work as a computer repair tech and now freelances in graphic arts. His creative pursuits mostly center around electronic music, percussion, and an unreasonable interest in jaw harps. Since 1992, he's hosted a music program at the longest-running freeform radio station in the U.S., New Jersey's WFMU." The first video is the original work, the second is with Kretschmann's commentary.
"Auspice" with Kretschmann's Commentary:


See Also:

JFK's 50th inaugural was just celebrated this week. Here's one of the fun telegrams JFK received a few months before, from Harpo Marx, courtesy of the National Archives: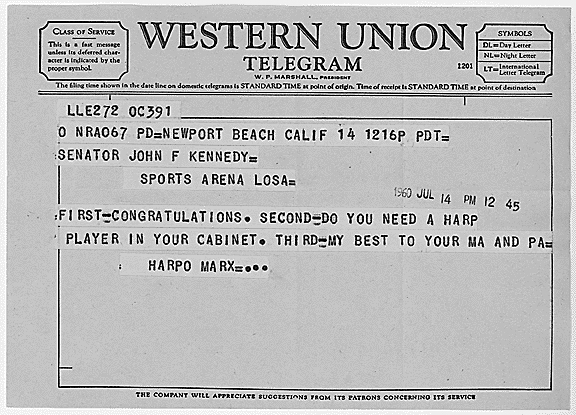 Markowitz Special: Once Upon a .406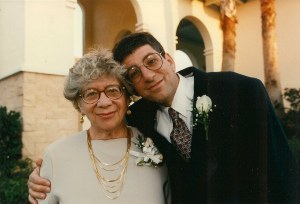 Our Markowitz specials are usually reserved for jazz. But we might as well give a glimpse of the man behind the specials. The Markowitz himself, now that he launched a new blog–Once Upon a .406: Where Baseball Is Always In Season–where you'll read about baseball the way it was intended to be written, at least from the perspective of a perennially persecuted and wandering Red Sox fan: as a running prose commentary on the Book of Job. Dave's mother Paula is on the right side of history: she's a Yankee fan, which casts a bit of doubt on Dave's insistence that he was not adopted. "Dave's mission for "once upon a .406″ is for it to be a place where baseball fans can meet and have honest, mature discussions year 'round," writes his "baseball-hating wife" in the site's bio-degrading section. "He hopes to provide unique observations and analysis of baseball that evokes emotion from his readers. This site is fueled in part by Dave's love of baseball and in part by his mother's, who at 83, rarely misses a Yankees game. Yes, she still knows Ty Cobb's lifetime batting average as well as the significance of .406 in the title of this blog — Ted Williams' batting average in 1941 (the last .400 season)." So go ahead: give it a read.
See Also:

Star Trek A Trip to Other Planets
This is the sort of video that never gets old: scientifically imagined and rendered visions of what so-called exoplanets (planets beyond our own Solar System) might look like, and what their suns might look like. From France's spacechannel.org:
See Also: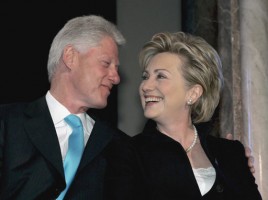 From Psychology Today: "I grew up in my parents' pub in England, where there was always a lot of drama. And all the drama—fights, flirting, tears, tantrums—revolved around love. I also watched my parents destroy their own love for each other. Since that time I've been on a mission to figure out exactly what love is. […] The drama of love that I saw played out at the bar each night as a child is all about the human hunger for safe emotional connection, a survival imperative we experience from the cradle to the grave. Once we do feel safely linked with our partner, we can tolerate the hurts they will—inevitably—inflict upon us in the course of daily life. […] Losing the connection with a loved one, however, jeopardizes our sense of security. We experience a primal feeling of panic. It sets off an alarm in the brain's amygdala, our fear center, where we are highly attuned to threats of all kinds. Once the amygdala sends out an alarm, we don't think—we act. The threat can come from the outside world or from our own inner cosmos. It's our perception that counts, not the reality. If we feel abandoned at a moment of need, we are set up to enter a state of panic. […] But we don't talk about these conflicts in terms of deeply rooted attachment needs. We talk about the surface emotions, the ire or indifference, and blame the other." The full analysis.
See Also:

Plato, Romance, and Self-Inquiry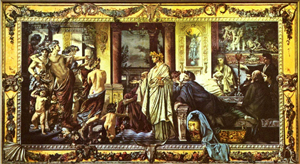 From the Humanist: "Think about the 'story' of your life. If you're like most people, a major plot line will revolve around the ecstatic peaks and crushing lows of your love life—from the intoxicating flourishing of love found to the miserable suffering of love lost. The delicious intensity of these feelings leads us to proclaim that it is better to have loved and lost than never to have loved at all. But the centrality of romance in our lives is more than a matter of the powerful feelings it gives rise to. Romance also injects a sense of meaning into the days of our lives, transforming our habits and personalities, and giving rise to previously unknown capacities to appreciate and to serve. Of course, not everyone would describe the centrality of romance in this way. Evolutionary psychologists, for example, would suggest that even the most exquisite delight of romance's full bloom is just a captivating personal gloss on what is at bottom a blind (and specifically heterosexual) urge of our genes to replicate. Romantics and poets disagree. "It isn't like that at all," they protest. "True love is a quality of transcendence, not a function of nature. True lovers are meant to be with each other. Destiny joins them, not selfish genes!" And so it goes, with scientific sobriety on the one side and romantic intoxication on the other. From my point of view, both ideas can be right—complimentary aspects of a single complex reality in which neither side can be reduced to the other. The essential concern, however, is our place in the flurry and passion of romance. That is, is it possible for us to exercise thoughtful choices in the ongoing script of the love story of our lives, or are we doomed only to discover the plot? Can we create romance, like a work of art, or must it happen to us, akin to Cupid's arrow? In short, is the continued, blossoming success of romance a decision we can make?" Read the essay by John Bardi.
See Also:

13-Year-Old's Masturbation Record
From, of course, ONN, which (surprisingly) is not short for Onan:
See Also:

Kelly Out, Stokes In at Flagler Chamber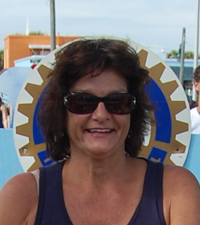 Flagler Beach's Lea Stokes took over as chairwoman of the Flagler County Chamber of Commerce and Affiliates on Friday, replacing Patrick Kelly. The chairmanship rotates every year. The chamber hasn't had woman at its helm since 1996, when Barbara Revels, currently a county commissioner, chaired. Stokes is paying particular attention to the coming countywide summit on economic development (on Jan. 31), which appears headed for an attempt by the County Commission to impose a new sales tax that would raise money for a yet-undetermined strategy of development. The chamber is supporting that kind of tax increase. Speaking on Kelly's Free For All radio show Friday, on WNZF, Stokes said: "The chamber did pass a resolution and it was sent to all the government entities, basically outlining that, as [Prosperity Bank vice president] Gary [Lubi] alluded to, we do think we are in a state of emergency with regard to economic development, and that we feel a collaborative effort is–it[s not up for discussion. It's an absolute need. And that we would like to see a dedicated source of funding be determined and strong interlocal government agreements on how to utilize those funds, but that they absolutely must be utilized for economic development purposes." A more skeptical Kelly said: "That's been at least in my opinion one of the things that's kept something real significant from happening here, is that you have various governmental entities, two in particular, that seem to disagree the most. Nobody wants to cede control, I think, to somebody else, or they want to make sure that they get what they want. I think it's easy to make an argument that, well, if it's a countywide effort, the county commission should be in charge of it. I mean, that's a very simple, surface argument. I understand. But I think that there's been a little bit of this fiefdom stuff going on–we want our pot of money to do what we want with–and hopefully what I think I'm hearing is they can come together with a plan where there is a collective pot of funds that can be used countywide, and then each municipality can also have a portion that they can use for their own purposes, and maybe that can be something that makes everybody happy."
See Also:

Who Is Natalie Portman's Best Onscreen Sex Partner?
Murder on the 34th Floor
What Happened to 15 Million Jobs?

Reader Interactions