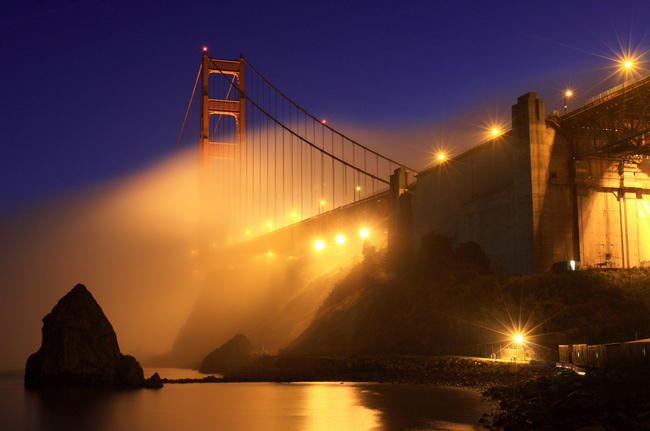 Around here we really enkoy the press. They're greatest.
You're welcome to send your Live Wire news tips or suggestions to [email protected].
Today's Live Wire: Quick Links


Miami Lawmaker "Adamantly" Wrong on Guns
From the Miami Herald blog: "State Rep. Frank Artiles, a Miami Republican […] appeared on CNN's Anderson Cooper 360 show [last week] to discuss a bill he has co-sponsored stopping doctors from asking patients whether they own guns (pediatricians sometimes ask the question to discuss gun safety around children, for example). […] Artiles apparently told host Anderson Cooper that the law would not make it illegal for doctors to ask about gun ownership, only to refuse or base their treatment on the answer to that question. That made Cooper follow up by reading the bill — and discussing it again Wednesday night in his "Keeping Them Honest" segment. This time, neither Artiles nor the lawmaker who introduced the bill, state Rep. Jason Brodeur, R-Sanford, would go on camera, but Cooper said both confirmed on the phone that, in fact, the law would prohibit doctors from asking patients or their families about gun ownership. "As for why he was so adamantly inaccurate about it last night, we'll let you be the judge of that," Cooper said of Artiles." See the two segments:
See Also:

Obama Averages 46.7% Approval in 2nd Year
From Gallup: "Barack Obama averaged 46.7% job approval in his second full year in office, spanning Jan. 20, 2010-Jan. 19, 2011. That places Obama's approval on the low end compared with other presidents elected to office since World War II — similar to the averages of Jimmy Carter and Bill Clinton, but better than Ronald Reagan's historical low second-year average.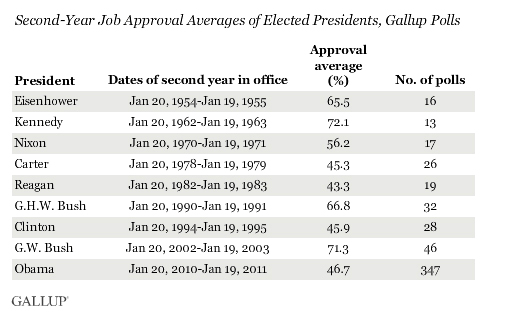 See Also:

The Flagler County Commissioner loves irony, too. And one-liners. This afternoon (Jan. 24) during a county commission workshop on a variety of subjects, including the perennial crop–economic development–Hanns, in a rare moment of agreement with Commissioner Milissa Holland, did a bit of Rick Scott bashing, particularly about Scott's claim that he'll be creating 700,000 new jobs. How could he, Hanns said, when he's preparing to dismantle programs and pensions, throwing thousands out of work? Then Hanns said this of Scott: "He seems to be already alienating himself from the press, and that's not a good idea. Around here we really enjoy our press. We think they're the greatest." The laughs in the room had the last word on that one.
See Also: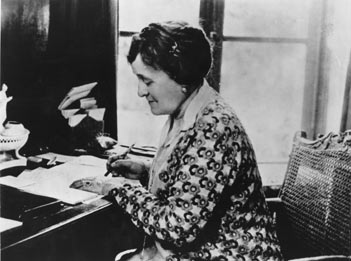 The great Edith Wharton (The Age of Innocence, Ethan Frome, Old New York) was born on this day in 1862. Next year that 150th anniversary will likely bring new biographies and commemorations of one of the great stylists of the American language, one of the great observers of that rarefied, often dull, always navel-gazing upper-class New York society. But Wharton did it with such grace and so much affection for the compassionately ironic that her books are still current. She is less known for her memoir, A Backward Glance, though it is one of her meatier books. Here she is remembering the books of her childhood:
Meanwhile, though living authors were so remote, the dead were my most living companions. I was a healthy little girl who loved riding, swimming and romping; yet no children of my own age, and none even among the nearest of my grown-ups, were as close to me as the great voices that spoke to me from books. Whenever I try to recall my childhood it is in my father's library that it comes to life. I am squatting again on the thick Turkey rug, pulling open one after another the glass doors of the low bookcases, and dragging out book after book in a secret ecstasy of communion. I say "secret," for I cannot remember ever speaking to any one of these enraptured sessions. The child knows instinctively when it will be understood, and from the first I kept my adventures with books to myself. But perhaps it was not only the "misunderstood" element, so common in meditative infancy, that kept me from talking of my discoveries. There was in me a secret retreat where I wished no one to intrude, or at least no one whom I had yet encountered. Words and cadences haunted it like song-birds in a magic wood, and I wanted to be able to steal away and listen when they called. When I was about fifteen or sixteen I tried to write an essay on English verse rhythms. I never got beyond the opening paragraph, but that came straight out of my secret wood. It ran: "No one who cannot feel the enchantment of 'Yet once more, O ye laurels, and once more,' without knowing even the next line, or having any idea whatever of the context of the poem, has begun to understand the beauty of English poetry." For the moment that was enough of ecstasy; but I wanted to be always free to steal away to it.
And visit Edith Wharton's luxurious home, called The Mount, in the Berkshires of Massachusetts:
Watch the full episode. See more Moment of Luxury.
See Also:

John Cage (1912-1992) was an American composer and philosopher, among many other things. A perpetual avant-garde. Here he is talking about silence:
See Also:

Are You a Leader? Want To Be One? Leadership Flagler XIX Is Recruiting

From the Flagler County Chamber of Commerce: the chamber "is currently accepting applications for Leadership Flagler, a program that prepares the leaders of tomorrow and inspires them to become active community trustees. The three-month program focuses on several aspects of the community including business, government, health and human services, art and culture, agriculture and growth management. Fifteen candidates representing a cross section of Flagler County are selected each year though a competitive selection process, which considers each applicant's demonstrated leadership skills, community involvement and willingness to invest the time and energy required by the program. An alumni council of Leadership Flagler graduates oversees the program, selects participants and develops curriculum. Tuition for each participant in Leadership Flagler is $500 ($700 for future members), which covers all costs and membership for the first year. Classes meet Wednesday mornings from 8:30 a.m. until noon typically for 12 weeks. Attendance in all sessions is required and expected; missing more than two days of class may result in termination from the program. Each Leadership Flagler class is expected to select and complete a community service project prior to graduation. Click here to learn about the Leadership Flagler 18 class project that brought Dolly's Parton's Imagination Library, an international literacy program, to Flagler County.
Leadership Flagler is one of nearly 700 programs nationwide devoted to shaping high-profile community leaders. Since its start in 1993, Leadership Flagler has graduated nearly 200 professionals. If you are an aspiring leader, don't let this once-a-year opportunity pass you by! Simply complete the application for Leadership Flagler 19 and return it to the Chamber before the deadline on Friday, January 14. For more information, call Rebecca DeLorenzo at 386/437.0106."
See Also: