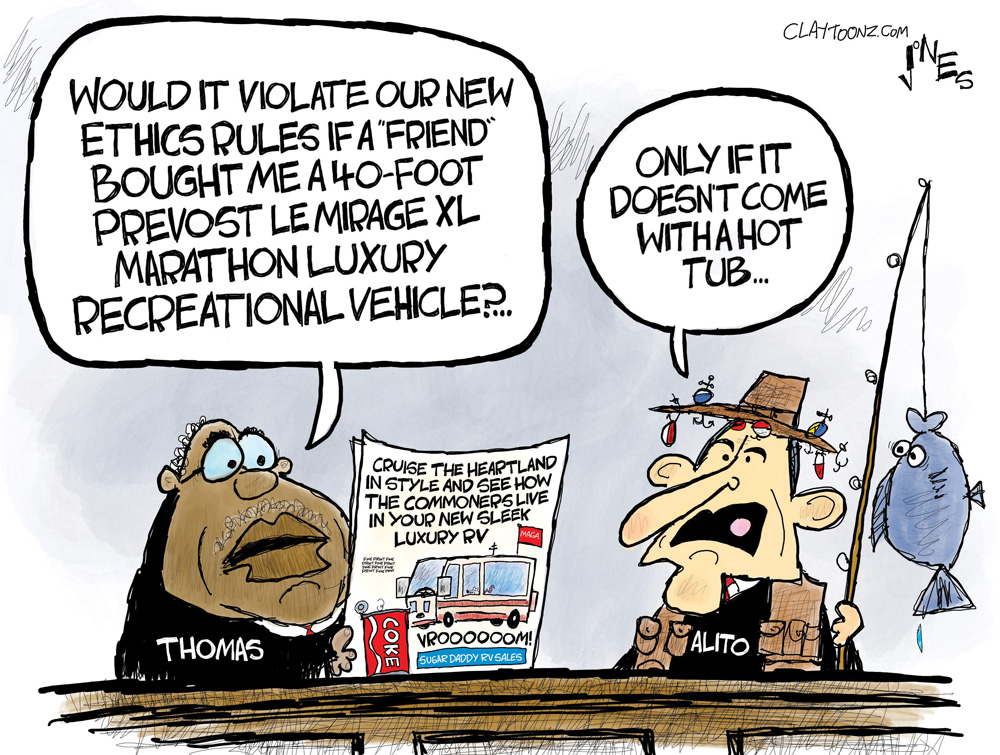 To include your event in the Briefing and Live Calendar, please fill out this form.
Weather: Areas of fog in the morning. Sunny. Highs in the upper 70s. North winds 5 to 10 mph. Sunday Night: Mostly clear. Lows around 60. Northeast winds around 5 mph. Check tropical cyclone activity here, and even more details here. See the daily weather briefing from the National Weather Service in Jacksonville here.




Today at a Glance:
Palm Coast Farmers' Market at European Village: The city's only farmers' market is open every Sunday from noon to 4 p.m. at European Village, 101 Palm Harbor Pkwy, Palm Coast. With fruit, veggies, other goodies and live music. For Vendor Information email [email protected]
Riverfest Seafood Festival, starting at 10 a.m., Rockefeller Gardens, 26 Riverside Drive, Ormond Beach. Don't miss the return of the award-winning Riverfest Seafood Festival, with all the fresh fish, family fun, and fall festival delights that attendees have come to expect at this annual celebration of life along the water. Visit Rockefeller Gardens and Fortunato Park in Ormond Beach to find more than two dozen food vendors, live music, boats, paddleboards, kid's activities, a draft beer garden with TVs to catch your favorite football team and so much more. Be sure to come hungry. Are you in the mood for crab cakes? Chowder? Fried shrimp? Fish and chips? Maybe your tastes run to burgers & fries? Sausages? Barbeque? You'll find it all at Riverfest along with fried Oreos, ice cream, kettle corn, and more.
Deland Fall Festival of the Arts: 10 a.m. to 5 p.m. Downtown DeLand, 100 North Woodland Boulevard. Step into a world of vibrant colors and imaginative creations as Downtown DeLand's Woodland Boulevard transforms into an artist's paradise this November. Experience the magic of the Annual DeLand Fall Festival of the Arts, where over 170 National Artists converge to showcase and sell their stunning masterpieces, just in time for the holiday season. This juried art show is a celebration of creativity and craftsmanship, featuring works of almost all mediums, from the handcrafted curves of woodwork to the rich colors of imagination in paintings. Witness the beauty of sculpture, glass, jewelry, leather, photography, printmaking, wood, ceramics, and fiber, all presented by esteemed artists from around the country. Bring your little ones to the Kid's Zone, where they can explore their artistic side and create their own masterpieces. And as you stroll through the Historic Downtown shopping district, marvel at the stunning architecture, murals, and statues that adorn the streets and discover unique shops, world-renowned restaurants, and quaint little parks.
Grace Community Food Pantry, 245 Education Way, Bunnell, drive-thru open today from 1 to 4 p.m. The food pantry is organized by Pastor Charles Silano and Grace Community Food Pantry, a Disaster Relief Agency in Flagler County. Feeding Northeast Florida helps local children and families, seniors and active and retired military members who struggle to put food on the table. Working with local grocery stores, manufacturers, and farms we rescue high-quality food that would normally be wasted and transform it into meals for those in need. The Flagler County School District provides space for much of the food pantry storage and operations. Call 386-586-2653 to help, volunteer or donate.
Al-Anon Family Groups: Help and hope for families and friends of alcoholics. Meetings are every Sunday at Silver Dollar II Club, Suite 707, 2729 E Moody Blvd., Bunnell, and on zoom. More local meetings available and online too. Call 904-315-0233 or see the list of Flagler, Volusia, Putnam and St. Johns County meetings here.




In Coming Days:
Nov. 25: Tree-lighting ceremony: The City of Palm Coast is inviting residents and visitors to the 11th Annual Tree Lighting Ceremony at Central Park in Town Center, 975 Central Ave., Palm Coast from 6 to 9 p.m. Join Santa, the Palm Coast City Council, and the Rotary Club of Flagler County as they count down to the lighting of a beautiful tree and celebrate the arrival of the most wonderful time of the year! Details here.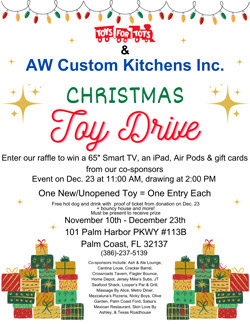 Staring Nov. 25: Rotary's Fantasy Lights Festival in Palm Coast's Town Center: Nightly from 6 to 9 p.m. at Palm Coast's Central Park, with 55 lighted displays you can enjoy with a leisurely stroll around the pond in the park. Admission to Fantasy Lights is free, but donations to support Rotary's service work are gladly accepted. Holiday music will pipe through the speaker system throughout the park, Santa's Village, which has several elf houses for the kids to explore, will be open, with Santa's Merry Train Ride nightly (weather permitting), and Santa will be there every Sunday night until Christmas, plus snow on weekends! On certain nights, live musical performances will be held on the stage.
Dec. 23: Culmination of toy drive for Toys for Tots at AW Custom Kitchens, European Village, starting at 11 a.m. A drawing for all eligible participants will take place at 2 p.m. Anyone who will have donated toys for the drive will have a chance to win various items, including a 65-inch 4K Smart TV, an Apple iPad, a pair of Apple Air Pods, and gift cards from the co-sponsors of the event. Fifty such cards have been donated. With proof of a voucher, donors also will receive a free hot dog, a free drink, a free popcorn, a free cotton candy, and a free snow cone. There will be a variety of fun things to do such as a bouncy house for children in thanks to the community for its generosity. See details here.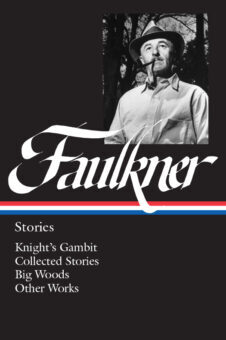 Byblos: We've been waiting for this (haven't we?) for years: the definitive edition of Faulkner's short stories. The Library of America just published the Collected Stories, along with Knight's Gambit, Big Woods and a few other works, in one volume. Bill Bryson won't be the first to buy it ("I have never managed to read a William Faulkner novel beyond about page 3 (roughly halfway through the first sentence)," he wrote a few decades ago), nor will most young readers, Faulkner having fallen out of academic favor a long time ago, unfortunately–not entirely for the wrong reasons: you have to make an effort and wince through his frequent contempt for and brutal treatment of Blacks, even though you know, at heart, that he still has a heart: he's no racist, the way Updike was a misogynist (and occasional racist). Unfortunately this is not the complete stories, only the collected ones. Faulkner published dozens of additional stories that were never collected until the Random House Vintage edition of, I think, 1979, a 700-page tome. Half is stories Faulkner later morphed into novels (The Unvanquished, The Hamlet, Go Down, Moses, plus 26 actual uncollected stories. From LOA: "Winner of the National Book Award, Collected Stories (1950) is one of the major works of American short fiction. Its forty-two stories were grouped by Faulkner into six thematic sections that survey the range of his literary universe, from World War I France to Hollywood to the towns and forests of Mississippi. Published just months before Faulkner was awarded the Nobel Prize in Literature, it includes such memorable works as the Gothic-inflected "A Rose for Emily," the heartbreaking "That Evening Sun," and "The Brooch," a powerful and unsettling story about a man torn between his mother and his wife." A seemingly topical line from "Uncle Willy," one of the great stories of the collection: ""By God," Uncle Willy said, ""damn if these Republicans and Democrats and XYZ's ain't going to have it soon where a man can't even flush the toilet in his own bathroom."
—P.T.
Now this: I cannot embed the video I'd like to embed here–a C-Span piece on the writings of William Faulkner. But here's the link.
View this profile on Instagram

The Live Calendar is a compendium of local and regional political, civic and cultural events. You can input your own calendar events directly onto the site as you wish them to appear (pending approval of course). To include your event in the Live Calendar, please fill out this form.
For the full calendar, go here.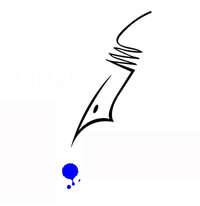 I went because I wanted to, because he was the finest man I ever knew, because he had had fun all his life in spite of what they had tried to do to him or with him, and I hoped that maybe if I could stay with him a while I could learn how to, so I could still have fun too when I had to get old. Or maybe I knew more than that, without knowing it, like I knew that I would do anything he asked me to do, no matter what it was, just like I helped him break into the store for the alcohol when he took it for granted that I would without asking me to at all and then helped him hide it from Mrs. Merridew. Maybe I even knew what old Job was going to do. Not what he did do, but that he would do it if the occasion arose, and that this would have to be Uncle Willy's last go-round and if I wasn't there it would be just him against all the old terrified and timid clinging to dull and rule-ridden breathing which Jefferson was to him and which, even though he had escaped Jefferson, old Job still represented.
–From Faulkner's "Uncle Willy," first published in The American Mercury (1935).