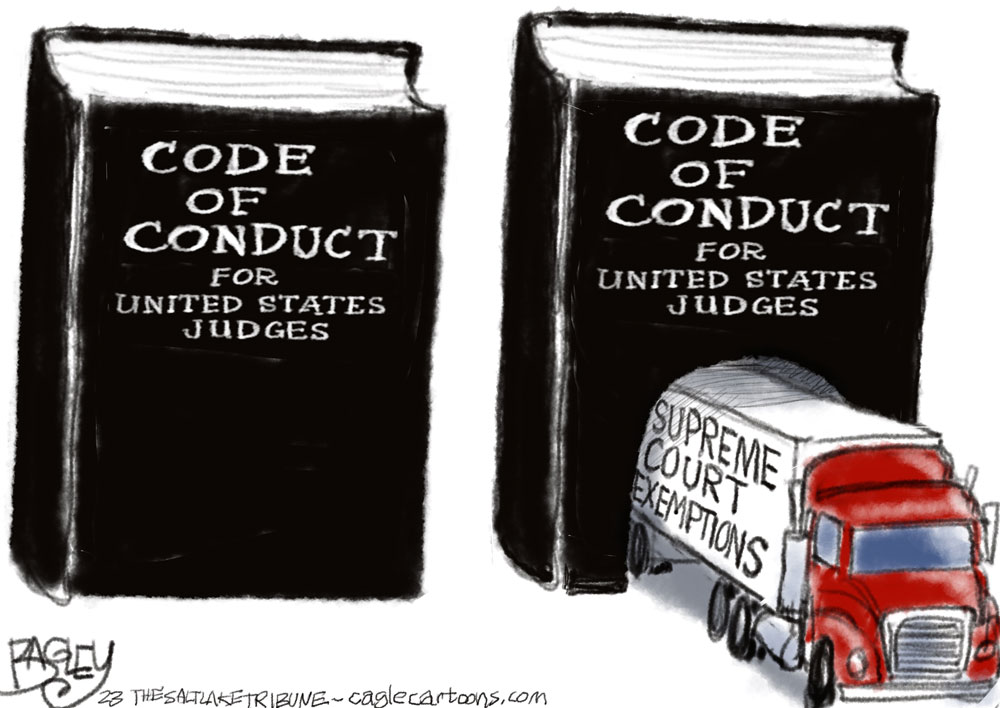 To include your event in the Briefing and Live Calendar, please fill out this form.
Weather: Showers with a slight chance of thunderstorms. Highs in the mid 70s. East winds 10 to 15 mph with gusts up to 25 mph. Chance of rain 90 percent. Thursday Night: Mostly cloudy. Showers likely, mainly in the evening. Near steady temperature in the upper 60s. East winds 15 to 20 mph with gusts up to 30 mph. Chance of rain 70 percent.  Check tropical cyclone activity here, and even more details here. See the daily weather briefing from the National Weather Service in Jacksonville here.




Today at a Glance:
Drug Court convenes before Circuit Judge Terence Perkins at 10 a.m. in Courtroom 401 at the Flagler County courthouse, Kim C. Hammond Justice Center 1769 E Moody Blvd, Bldg 1, Bunnell. Drug Court is open to the public. See the Drug Court handbook here and the participation agreement here.
Christ the King Lutheran Church hosts its Meals of Hope event from 5:30 to 8 p.m. at the church, 5625 North US 1, Palm Coast, where volunteers will be packing meals for the hungry in the Palm Coast area. The church is in need of volunteers. Please let the pastor know if you can help by emailing [email protected]
Democratic Women's Club of Flagler County meeting at 6 p.m. at the Palm Coast Community Center, 305 Palm Coast Parkway NE.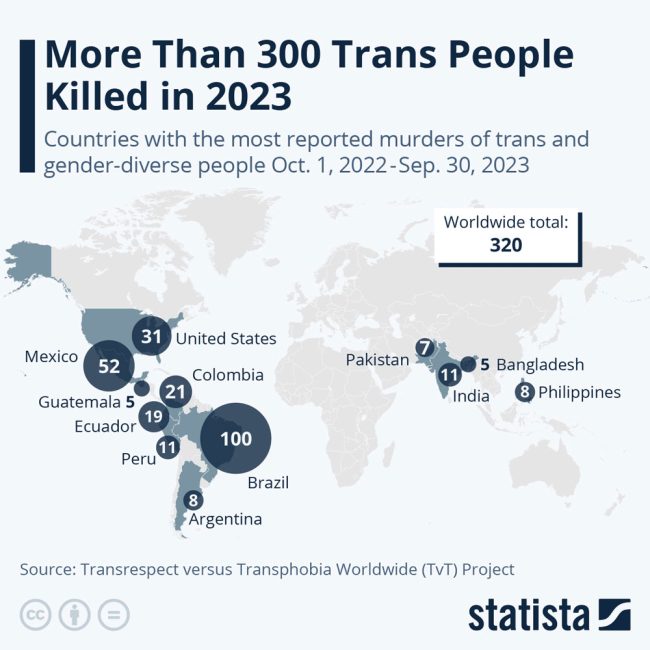 Notably: From Statista: "A total of 320 trans and gender-diverse people were reported murdered between October 1, 2022 and September 30, 2023, according to the annual update of the Trans Murder Monitoring research project, published Monday. While this figure is disturbingly high, in reality it is likely even higher, since these numbers are just the cases reported in countries with strong networks of trans and LGBTIQ organizations and so many instances likely go unreported. As the following chart shows, Brazil has again reported by far the highest number of cases for a single country globally, counting 100 deaths in the one year alone, or nearly a third (31 percent) of the world's total. Mexico and the United States recorded the next highest numbers, at 52 and 31, respectively. With a total of 235 deaths, Latin America and the Caribbean remained the region with the highest number of reported murders in 2023. Worryingly, Armenia, Belgium and Slovakia reported cases for the first time. According to Transrespect versus Transphobia, 94 percent of those killed worldwide were trans women or trans feminine people and almost half (48 percent) of the victims were sex workers. In Europe, 45 percent of the trans people reported murdered whose migration background is known were migrants or refugees. November 13-19 is Transgender Awareness Week. As with every year, it will end on November 20 with Trans Day of Remembrance, a day of commemoration of victims of transphobic violence." Thankfully, the Flagler County School Board is not meeting this week.
Now this:
View this profile on Instagram

The Live Calendar is a compendium of local and regional political, civic and cultural events. You can input your own calendar events directly onto the site as you wish them to appear (pending approval of course). To include your event in the Live Calendar, please fill out this form.
For the full calendar, go here.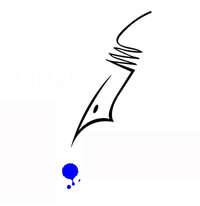 Hester Vaughan, a young English girl, under sentence of death for the alleged crime of Infanticide, which could not be proved against her, has dragged the weary days of a whole year away in the solitude and gloom of a Pennsylvania prison, while he who betrayed her walks this green earth in freedom, enjoying alike the sunshine and the dews of Heaven. And this girl sits alone in her cell to-day, weeping for friends and native land, while such men as Generals Cole and Sickles, who shot their wives' paramours dead before many witnesses in broad day light, are feasted and toasted by the press and the people. Such is "manhood suffrage." Shall we prolong and perpetuate injustice like this, and increase its power by adding more ignorance and brutality, and thus risk worse oppressions for ourselves and daughters? Society, as organized to-day under the man power, is one grand rape on womanhood, on the highways, in our jails, prisons, asylums, in our homes, alike in the world of fashion and of work; hence, discord, war, violence, crime, the blind, the deaf, the dumb, the idiot, the lunatic, the drunkard, all things inverted and must be so, until the mother of the race is made dictator in the social realm. To this end we need every power to lift her up, and teach mankind that in all God's universe there is nothing so holy and sacred as womanhood.
–Elizabeth Candy Stanton in "The Revolution," January 14, 1869.