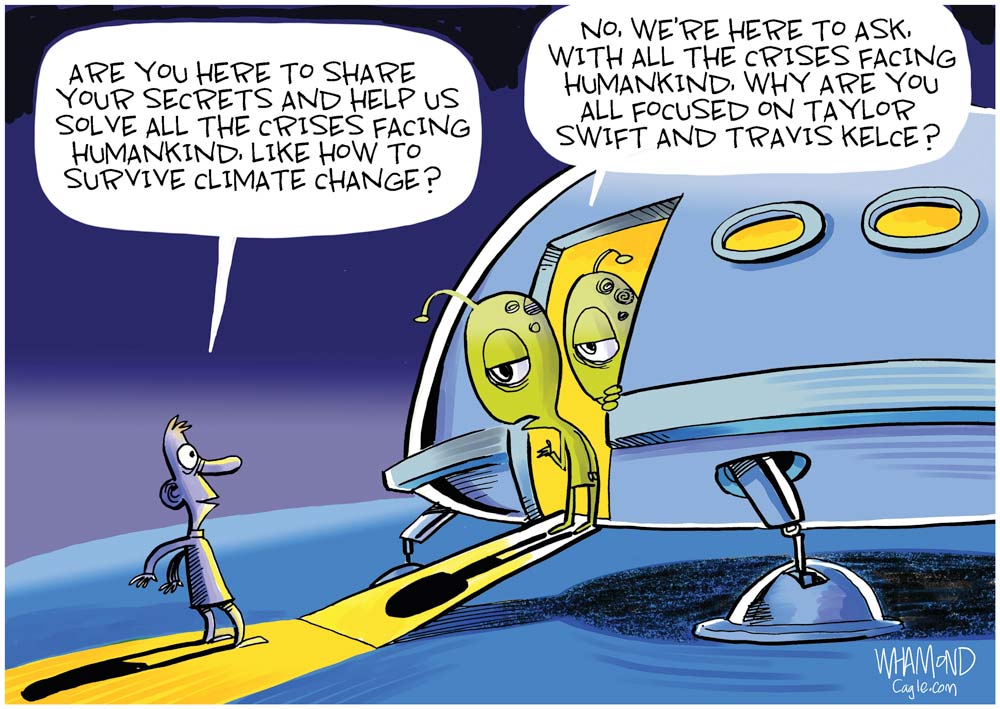 To include your event in the Briefing and Live Calendar, please fill out this form.
Weather: Partly cloudy with a 20 percent chance of showers. Hazy. Highs in the mid 80s. Northeast winds 10 to 15 mph with gusts up to 25 mph. Wednesday Night: Hazy in the evening. Partly cloudy with a 20 percent chance of showers. Lows in the lower 70s. Northeast winds 10 to 15 mph.Check tropical cyclone activity here, and even more details here. See the daily weather briefing from the National Weather Service in Jacksonville here.




Today at a Glance:
In Court: James Taylor, sentenced to life in prison on a molestation charge in 2017, is in court on a motion to reduce his sentence,  3:30 p.m. before Circuit Judge Terence Perkins, in Courtroom 401.
The Palm Coast Code Enforcement Board meets at 10 a.m. every first Wednesday of the month at City Hall. For agendas, minutes, and audio access to the meetings, go here. For details about the city's code enforcement regulations, go here.
Separation Chat, Open Discussion: The Atlantic Chapter of Americans United for the Separation of Church and State hosts an open, freewheeling discussion on the topic here in our community, around Florida and throughout the United States, noon to 1 p.m. at its new location, Pine Lakes Golf Club Clubhouse Pub & Grillroom (no purchase is necessary), 400 Pine Lakes Pkwy, Palm Coast (0.7 miles from Belle Terre Parkway). Call (386) 445-0852 for best directions. All are welcome! Everyone's voice is important. For further information email [email protected] or call Merrill at 804-914-4460.




A change of plea and possible sentencing hearing is scheduled for 11 a.m. in federal District Court, West Palm Beach Division, before Judge Donald M. Middlebrooks, in the case of Michael Dolce, the attorney who formerly filed suit on behalf of child sexual abuse victims, and who on April 4, 2023, was indicted on a count of possession of child sexual abuse material. Dolce had also been the lead attorney in a civil case of alleged sexual abuse in Flagler County that settled out of court last month.
Bridge and Games at Flagler Woman's Club, 1 to 4 p.m. at 1524 S Central Ave, Flagler Beach. The Flagler Woman's Club invites you to come and play Bridge (Progressive and Non-Progressive) or other games. Please be sure to call Susanne at 386-503-1893 to reserve your spot.
It's Nobel Prize Week. You can follow the announcements by clicking on the links the morning of. All times are local (Palm Coast). 
Today: Chemistry, 6:45 a.m. at the earliest, at the Royal Swedish Academy of Sciences, Stockholm.
Thursday: Literature, 8 a.m. at the earliest, at the Swedish Academy (Svenska Akademien), Stockholm.
Friday: Peace, 6 a.m. at the Norwegian Nobel Committee, The Norwegian Nobel Institute, Oslo.
Monday, Oct., 9, Economics, 6:45, at the Royal Swedish Academy of Sciences, Stockholm.
The Flagler County Republican Club holds its monthly meeting starting with a social hour at 5 and the business meeting at 6 p.m. at the Hilton Garden Inn, 55 Town Center Blvd., Palm Coast. The club is the social arm of the Republican Party of Flagler County, which represents over 40,000 registered Republicans. Meetings are open to Republicans only.
Weekly Chess Club for Teens, Ages 9-18, at the Flagler County Public Library: Do you enjoy Chess, trying out new moves, or even like some friendly competition?  Come visit the Flagler County Public Library at the Teen Spot every Wednesday from 4 to 5 p.m. for Chess Club. Everyone is welcome, for beginners who want to learn how to play all the way to advanced players. For more information contact the Youth Service department 386-446-6763 ext. 3714 or email us at [email protected]
The Circle of Light Course in Miracles study group meets at Vedic Moons, 4984 Palm Coast Parkway NW, Palm Coast, Fl every Wednesday at 1:20 PM. There is a $2 love donation that goes to the store for the use of their room.   If you have your own book, please bring it.  All students of the Course are welcome.  There is also an introductory group at 1:00 PM. The group is facilitated by Aynne McAvoy, who can be reached at [email protected].




In Coming Days:
Oct. 7 and 8: Creekside Music and Arts Festival 2023, the 18th edition, at Princess Place Preserve, 2500 Princess Place Road, Palm Coast, Fla., Saturday and Sunday, October 7 and 8, from 10 a.m. to 5 p.m. each day, admission is $10 per person, kids 12 and under get in free. Free parking. Gather under the majestic oaks for this local tradition that celebrates the natural beauty of Northeast Florida. Bring a lawn chair and enjoy a variety of music including bluegrass, country, rock & classic hits. Shop rows of unique arts & craft vendors. There'll be historic demonstrations from a blacksmith, a fur trapper and pottery wheel creations. Kids zone with train rides, pony rides, petting zoo, hayrides, bounce houses. Big food court. Fall festival brews in the beer garden. Explore the Princess Lodge and other historic sites. Organized by Flagler Broadcasting.
Housecreeping: "Minority Leader Hakeem Jeffries urged House Democrats to join them in voting against the Speaker," Time reported. "In a statement released before the vote, Jeffries explained his reasoning, saying McCarthy had brought this on himself by using his short tenure as Speaker to cater to extremists in his party. He pointed to the chaotic 15 rounds of voting that the House endured back in January to pick McCarthy as Speaker, a process in which McCarthy made concessions to far-right Republicans, including allowing any one member to force a motion to vacate." Rational, so far as it goes. But do Jeffries and the Democrats expect to get anything better, with Gaetz calling the shots?
Now this:
View this profile on Instagram

The Live Calendar is a compendium of local and regional political, civic and cultural events. You can input your own calendar events directly onto the site as you wish them to appear (pending approval of course). To include your event in the Live Calendar, please fill out this form.
For the full calendar, go here.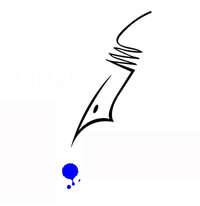 And as the moon rose higher the inessential houses began to melt away until gradually I became aware of the old island here that flowered once for Dutch sailors' eyes-a fresh, green breast of the new world. Its vanished trees, the trees that had made way for Gatsby's house, had once pandered in whispers to the last and greatest of all human dreams; for a transitory enchanted moment man must have held his breath in the presence of this continent, compelled into an aesthetic contemplation he neither understood nor desired, face to face for the last time in history with something commensurate to his capacity for wonder.
–From F. Scott Fitzgerald's The Great Gatsby (2025).