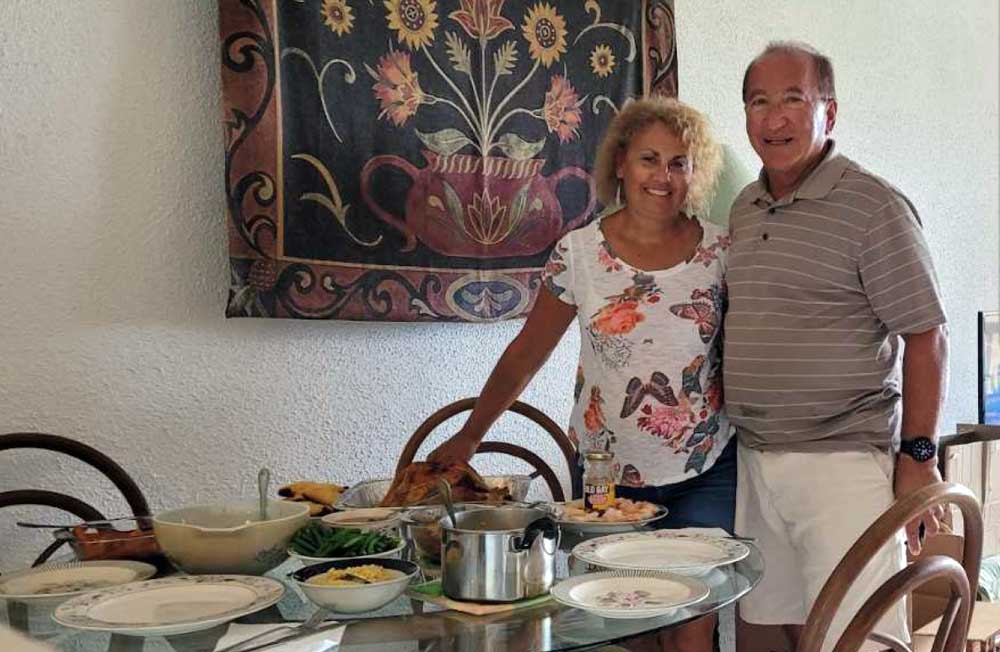 A year and a half after a civil lawsuit was filed against him, claiming he deceived, drugged and raped a woman, Dr. Gerard Abate says he was never served.
In June 2021 a woman identified as M.D. sued Abate, a physician who was living in Palm Coast at the time, alleging he had deceived her on a dating site by falsely claiming he was single, and that he had drugged and raped her during a date at his Cinnamon Beach Way condo, when he also allegedly exposed her to a sexually transmitted disease. (See: "Woman Claiming She was Drugged and Raped Sues Palm Coast Doctor Gerard Abate.")
For a year and a half, Abate never responded to the civil lawsuit in Flagler County Circuit Court. Last September a judge, finding that Abate "was properly served and failed to file any paper in this action," issued an order granting a final judgment on liability to the plaintiff.
Since Abate had not contested the complaint, the suit could move to its next phase: a trial to determine what damages the woman would be entitled to. It looked as if a very unusual trial would unfold, with only the plaintiff's side making its case to the jury, and an empty table where Abate and his attorneys would have sat. That trial was scheduled for Jan. 23. (See: "Ex-Palm Coast Doctor Doesn't Contest Civil Suit Alleging Grave Claims; Judge Sets Trial for Damages.")
Not so fast, Abate now says.




In a motion filed in mid-December, Abate argues through his attorney, Andrew Bonderud of Jacksonville, that he was never served, so the civil trial for damages against him cannot proceed.
An evidentiary hearing is now scheduled for Jan. 12 before Circuit Judge Chris France, who will rule on the motion to set aside the earlier order.
M.D. is represented by Palm Beach Gardens attorney Michael Dolce. In his motion for final judgment, Dolce argued that Abate was "duly served" in person. Dolce reiterated in an interview with FlaglerLive that Abate "was served at a residence affiliated with him in New Jersey."
"We had found a vehicle in the driveway that matched a registration of his," Dolce said. The process server knocked on the door, "and he answered," Dolce said.
John D'Arneo, the process server, had filed an affidavit swearing to the claim that he'd served the complaint to Abate himself on Dec. 18, 2021, at 3:20 p.m., at a house at 44 Mount Rushmore Drive in Toms River, N.J. D'Arneo described the man who answered the door as being 65 to 70 years old with salt and pepper hair, a height of 5'8" and a weight of 260 pounds.
Abate says he was not there that day: he was "actually more than 1,600 miles away in St. Croix, U.S. Virgin Islands, where he had been living and working," according to the motion to quash the earlier order. "From the Amended Affidavit of Service, it is clear that [M.D.'s] special process server served someone who is one inch taller and 80 pounds heavier than [Abate], and someone who has different colored hair than [Abate]."




Abate's motion to quash the earlier order goes to great lengths in attempts to prove that he was in St. Croix. Exhibits include pictures, selfies, credit card statements, and the copy of a paycheck, ostensibly from an employer in St. Croix.
Here's Abate posing with his girlfriend, Margaret Curro, next to a small feast on a dining room table, in one of some three dozen cell phone pictures included among the exhibits. The pictures for the most part are not indicative of location: they include images of the food, the wine, the cranberry pie they apparently had around Christmas, something just baked in the oven, a Christmas tree, several more selfies of Abate and Curro, several portraits of Curro herself, all stamped with dates from around December 2021. The screen shots include the location beneath the time stamp prominently displayed: Christiansted, St. Croix's principal town. There are also more generic pictures of what is presented as local scenery, the mountains, the sea, and more selfies of Abate and Curro.
The documents are not independently authenticated and will likely be contested during the evidentiary hearing.
Abate in an affidavit sworn before a notary public on Dec. 14–three weeks ago–said that he was "physically living and working on the island of St. Croix" between Nov. 14, 2021 and February 1, 2022, never leaving the island during that span. He said he's never lived at the Mount Rushmore Drive address in New Jersey.
Abate's then-wife filed for divorce in July 2021, weeks after the disclosure of the lawsuit against her husband. A final judgment was entered last January. There is no mention of a New Jersey property in the divorce papers, aside from an oblique reference to New Jersey possibly suggestive of Abate's whereabouts during that time span: "Wife shall also be responsible for maintaining and paying for the insurance coverage on the 2011 Chevrolet Traverse once Husband has delivered the vehicle to Virginia (from New Jersey)." The parenthesis is in the original.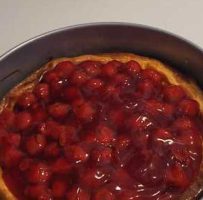 Abate in his affidavit disputes his physical characteristics as described by the process server, saying he's always been 5'7", weighs 180 lb and has light brown hair. The photographs he included as exhibits were snapped from his own phone, he said. (Some of the screen shots include the alert, "Review out-of-sync changes," which appear on Android phones when syncing items from one device to another). The credit card statement he included list numerous purchases he says he made in St. Croix–K-Mart, Gmax Service Station, Six Nine Restaurant, numerous purchases from Macy's and Amazon, a $900 payment to Steven Leitman, his divorce attorney in Jacksonville. He also includes images of two checks from a hospital in St. Croix to his company, Vita-Scienta Consulting, totaling $28,200, which he says reflect payments for his services during that time.
Curro also filed a sworn affidavit, signed on Dec. 14, saying she'd been Abate's girlfriend since Aug. 1, 2021 and had traveled with him to the Virgin Islands.




Dolce has proceeded on the assumption that the case will still move to the damages phase, filing a pre-trial statement by M.D., his client, and filing proposed jury instructions. M.D. is seeking relief on six counts–sexual battery, battery, aggravated battery, getting exposed to a sexually transmitted disease without notice or consent, "poisoning," and "rape and sexual assault by fraud."
None of those claims are expected to vanish merely because Abate is saying he wasn't served: the judge has yet to hear that evidence and decide which side to rule for. Either way, the case will now proceed along different lines as both sides maneuver for advantage in what remains one of Flagler's most unusual cases in recent memory.
Reader Interactions