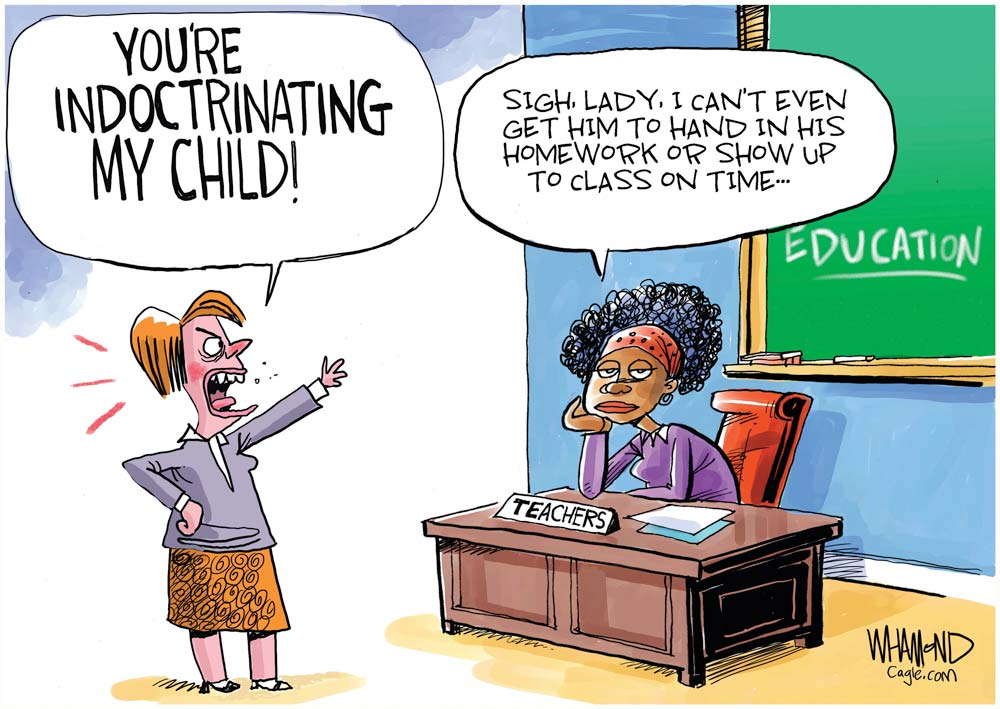 To include your event in the Briefing and Live Calendar, please fill out this form.
Weather: Cloudy with a slight chance of thunderstorms. A slight chance of showers in the morning, then a chance of showers in the afternoon. Highs in the lower 80s. West winds around 5 mph, becoming northeast around 5 mph in the afternoon. Chance of rain 40 percent. Wednesday Night: Showers and thunderstorms likely. Lows around 70. Northeast winds around 5 mph. Chance of rain 70 percent.Check tropical cyclone activity here, and even more details here. See the daily weather briefing from the National Weather Service in Jacksonville here.




Today at a Glance:
In Court: Circuit Court Judge Terence Perkins holds a status hearing in the case of Reba Johnson, who in April 2021 was charged with felony battery on a teacher but was deemed incompetent to stand trial. That hearing tis at 11:30 a.m. See: "Shocking Disparities in Flagler's Handling of 3 Different Assaults by Disabled Students Against School Staff."
Separation Chat, Open Discussion: The Atlantic Chapter of Americans United for the Separation of Church and State hosts an open, freewheeling discussion on the topic here in our community, around Florida and throughout the United States, noon to 1 p.m. at its new location, Pine Lakes Golf Club Clubhouse Pub & Grillroom (no purchase is necessary), 400 Pine Lakes Pkwy, Palm Coast (0.7 miles from Belle Terre Parkway). Call (386) 445-0852 for best directions. All are welcome! Everyone's voice is important. For further information email [email protected] or call Merrill at 804-914-4460.
Claude Sisco Deen Services are scheduled for 2 p.m. at Cattleman's Hall Community Center, Flagler County Fairgrounds, 150 Sawgrass Rd, Bunnell. Deen, the 2017 Flagler County Veteran of the Year, a renowned archivist, historian and philanthropist, died on Aug. 31 at age 83. See: "Sisco Deen, Giant Archivist and Historian of Flagler County from One of Its Original Families, Dies at 83."




A "block Party" followed by a town hall is scheduled for 4:30 p.m. and 6 p.m. at the Carver Community Center in Bunnell, and hosted by Superintendent LaShakia Moore, to hear and discuss community concerns in the wake of the segregated assemblies at Bunnell Elementary earlier this month.
The Flagler County Public Library Book Club meets at the Meeting Room of the Palm Coast Branch Library,  2500 Palm Coast Pkwy NW, Palm Coast, from 2:45 to 4:30 p.m. No reservations are required, but please call to verify the date and time of the meeting.  New members are always welcome so just show up to join in the literary fun.
Weekly Chess Club for Teens, Ages 9-18, at the Flagler County Public Library: Do you enjoy Chess, trying out new moves, or even like some friendly competition?  Come visit the Flagler County Public Library at the Teen Spot every Wednesday from 4 to 5 p.m. for Chess Club. Everyone is welcome, for beginners who want to learn how to play all the way to advanced players. For more information contact the Youth Service department 386-446-6763 ext. 3714 or email us at [email protected]




In Coming Days:
Sept. 30: A themed 60s/70s Dance Party at African American Cultural Society is scheduled for 6 p.m. at the society, 4422 North U.S. Highway 1, Palm Coast (just north of Whiteview Parkway). The party celebrates the closing of AACS's student produced, intergenerational exhibition Summer of 1969, and marks its inaugural Arts, Media, Communications, and Hospitality Internship program. AACS will be honoring the departure of a historic decade, with celebratory family affair and award ceremony. Details here.
Creekside Music and Arts Festiva 2023, the 18th edition, at Princess Place Preserve, 2500 Princess Place Road, Palm Coast, Fla., Saturday and Sunday, October 7 and 8, from 10 a.m. to 5 p.m. each day, admission is $10 per person, kids 12 and under get in free. Free parking. Gather under the majestic oaks for this local tradition that celebrates the natural beauty of Northeast Florida. Bring a lawn chair and enjoy a variety of music including bluegrass, country, rock & classic hits. Shop rows of unique arts & craft vendors. There'll be historic demonstrations from a blacksmith, a fur trapper and pottery wheel creations. Kids zone with train rides, pony rides, petting zoo, hayrides, bounce houses. Big food court. Fall festival brews in the beer garden. Explore the Princess Lodge and other historic sites. Organized by Flagler Broadcasting.
Notably: I'd loved newspapers for as long as i can remember, sprawling L'Orient-Le Jour on carpeting in our house in Beirut, then Le Reveil during the war years, the French paper the right-wing Phalangists revived for a while, hiring my mother to write columns, features and interviews, then The Times when I was exiled to boarding school in England in 1978, before the Times strike, giving way–for better, anyway–to The Guardian, since Murdoch was just then taking over the Times. And then the New York Times, that massively impressive roll of papers that never ended, that Sunday Times that, at Christmas 1978, my first Christmas in this country, weighed a few pounds and cost just 75 cents. 20 cents for the daily. Look at the Dec. 17, 1978 edition: 546 pages. Who ever had the time for The Times? That was a few years before cable, more years before the 500-channel universe, many years before the internet. These days The Times is a slimmed down thing that we read online, even if I still read the pdf version: certain habits die hard. Buying it in paper seems criminal, for the waste of paper. Is it better than it was in 1978? Slimmer and better, I'd say, for the time we have to read, for the essentials that should be reported, though the paper can just as often seem infuriating with its snobbery, its Gatsbyesque society pages, its occasional grouptink. My love affair with papers died down a long time ago, a few years before the end of my time at the News-Journal, when walking its halls was more like meandering the halls of a mausoleum even then. That building is gone now, as is the paper, just about, as is newspapering, but for a few great stalwarts. All this triggered by the discovery that Adam Nagourney, a Times reporter who's written the first history of The New York Times since The Trust, the authorized version by Susan Tifft and Alex Jones in 1999. Nagourney's is reportedly unauthorized. "There was a moment during the presidency of Donald Trump when, to some of us watching helplessly from other parts of the globe, it seemed The New York Times was all we had," Alan Rusbridger, a former editor in chief of the Guardian who reviewed the Nagourney book for The Times on Tuesday (publication day), wrote in his opening paragraphs. "Actually, that's not quite true. The Times was among a handful of American journalistic organizations that appeared to have the steel, integrity, resources and discipline to hold the line in the face of a remorseless attack on long-held notions of reason, evidence and truthfulness. Other once-solid pillars of the Republic seemed to have fallen, or were wobbling under intense siege. The question was whether, after enduring years of battering, the institutions of the Fourth Estate were still up to the job." The new book ends with the 2016 election. Rusbridger calls it a happy ending (the book and The Times's journey, not the election). For now, one is compelled to add. Anyway, I'll be reading.
—P.T.
Now this:
View this profile on Instagram

The Live Calendar is a compendium of local and regional political, civic and cultural events. You can input your own calendar events directly onto the site as you wish them to appear (pending approval of course). To include your event in the Live Calendar, please fill out this form.
For the full calendar, go here.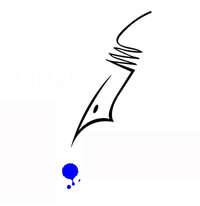 On the morning of Sept. 21, 1970, readers of The New York Times who turned to the page opposite the editorials were in for a shock. For as long as anyone could remember, that page had carried the obituaries. Suddenly the obituaries had migrated elsewhere, their hallowed ground usurped by W. W. Rostow, a political scientist; Han Suyin, a Chinese novelist, and Gerald W. Johnson, a Baltimore journalist. What on earth was going on? What had happened was that The Times had given birth to a new baby called the Op-Ed page – so named because it appeared opposite the editorial page and not (as many still suppose) because it would offer views contrary to the paper's. But it would do that, too. As an editorial explained, Op-Ed would provide a forum for political, social and personal expression by writers with "no institutional connection with The Times" – views that would "very frequently be completely divergent from our own." Nobody was sure whether the public would seize The Times's invitation. But an early trickle of manuscripts soon became a flood – 20, 40, later 60 a day. It was as if the Gray Lady had hit the dance floor. More than 350,000 manuscripts have been submitted since that first morning; of these, 21,000 have been published, in addition to articles by The Times's regular columnists. Each incoming manuscript is read by several editors; even the articles solicited by the editors are not guaranteed publication. And those chosen for publication nearly always undergo editing. […] john B. Oakes, then editorial page editor, argued that the paper needed to make room for outside articles of medium length -longer than letters but shorter than magazine pieces – that would provoke robust discussion. He found a receptive audience in the publisher, Arthur Ochs Sulzberger, who had powerful reasons for wanting a new forum – chiefly a gut feeling that The Times would honor its traditions and better serve its readers by welcoming a variety of views providing doctrinal counterpoints to the liberalism of the paper's editorial columns and its columnists.
–From Robert B. Semple Jr.'s "All the Views That Are Fit to Print," The New York Times, September 30, 1990. Note: Oakes was unceremoniously pushed out of his role as editorial page editor when his left-leaning views became untenable to the publisher.