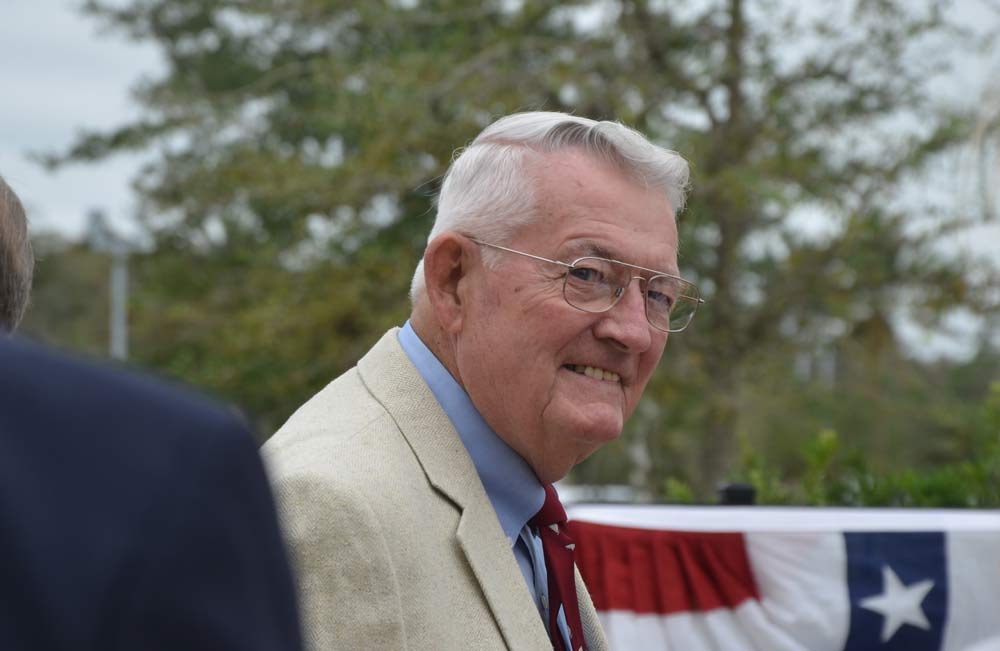 Note: A celebration of the life of Sisco Deen will take place in late September. Details will be announced here. 
History is not in the tombs. It's in the telling. For decades, Sisco Deen, his own family a link to the county's founding, had disinterred from neglect and forgetting a mass of Flagler County history, restoring the past and giving voice to those he resurrected, whether by way of genealogy or oral histories or pre-digital records, or the immense gallery of historical photographs he digitized.
"Sisco worked with us on the Centennial and was the driving force on all the information on the hundred years of Flagler County," Carl Laundrie, who was then the county's communications director, said of the county's centennial celebration in 2017. "I and Holy Albanese worked on the details, and the whole committee worked on how to present it and celebrate it. But Sisco came up with all the facts." Laundrie added: "He did exacting research, details, time, what was said–a true historian, not just the stories, but he had the acts and the figures and the people and the times. Just amazing. He did incredible work. If it wasn't for Sisco, we wouldn't have that record."




Nor would Flagler County's past, richer by the acre than that of most Palm Coast subdivisions combined, be much more than a footnote trampled by the new city's sprawls. Deen's archival skills built ramparts against oblivion. He'd built the Flagler County Historical Society's archives into a local treasure as rich and enduring as any state or national archive, but for its proportionate size.
The work was divided between the society's annex near historic Holden House in Bunnell and Deen's small office in his home in Flagler Beach, with its array of computer screens on one side and small walls of thick white binders: one of them a master's thesis by John A. Clegg on Bunnell High School, one of them a pictorial history of his beloved Bunnell, where he grew up, one of them–many of them–documents about the Deen family. (There's also the occasional incongruous intrusion that faintly suggests Sisco Deen's famous humor at work, like the binder on "Sleep Apnea.")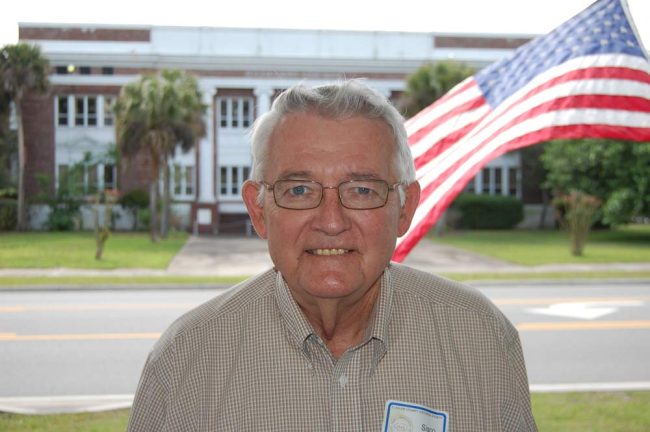 Just as remarkably, there is the little known but encyclopedic online database of Flagler County Families, painstakingly archived on a Dreamweaver web platform since well before the days of easy blogging platforms like WordPress, and cataloguing any cemeteries, school histories, military histories and obituaries with any connection to Flagler County residents going as far back as the 1920s and 30s. The obituaries alone add up to thousands he'd been hunting down and digitizing until as recently as a week or two ago, every time he traced one down with any connection to local families: "Word was received here Tuesday by Mrs. L. B. Bratcher," goes one from the Dec. 10, 1936 Flagler Tribune, "that her brother, Oma Turner, former resident of Bunnell, was dead from injuries received in an auto accident near Pahokee, Florida, Sunday."




But Deen's third cancer, of the colon this time, diagnosed two years ago, was catching up to him despite surgeries, chemo, another very recent surgery, despite his optimism that one way or another he'd managed to keep working.
A few days ago his family brought him to hospice care near AdventHealth Palm Coast. Claude Sisco Deen, who called himself Sisco Kid in his own brief autobiography, died Thursday evening a little after sunset. His wife Gloria was with him, as was much of his family.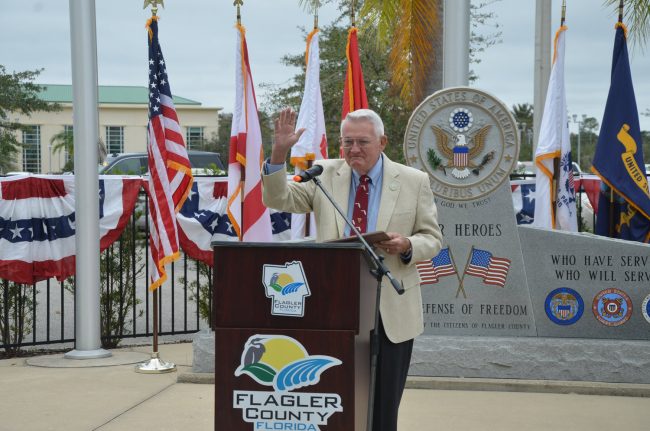 His voice had been briefly stilled a few years ago, the year of the centennial, when he was named Flagler County's Veteran of the Year for his two long stints in the Air Force (active duty from January 1963 to August 1974, by which time he was a captain, and again, re-starting as a Senior Airman (E-3), from May 1975 to February 1979), in the Florida Army National Guard, the Army Reserves, the Air Force Reserves. When he got up to speak, he just couldn't. He was overcome by emotions, by the late Mary Ann Clark's nomination, by the crowd, as hometown a crowd as there could be for him, even though most in the crowd could barely call theirs a hometown yet.




He was the archivist even in Vietnam, running a photo-documentation team: "So when you see movies and you see like napalm dropping from airplanes, somebody had to shoot that." (It wasn't just napalm: he also served as an adviser on the set of Lassie, the television series.)
Napalm drops, stories of Flagler's turpentine past, of cemeteries unearthed and rediscovered, even of his own cancer: Deen spoke with a disarming, sometimes startling matter-of-factness as if nothing could surprise him, as if nothing couldn't be the set-up for a little riff, or an excuse for little extra precision. By the second paragraph of his autobiography, he was specifying that he was born when Flagler County's population was 3,003–"1,631 males and 1,377 females, according toa Florida State Planning Board analysis of data released by the U.S. Bureau of the Census in 1942."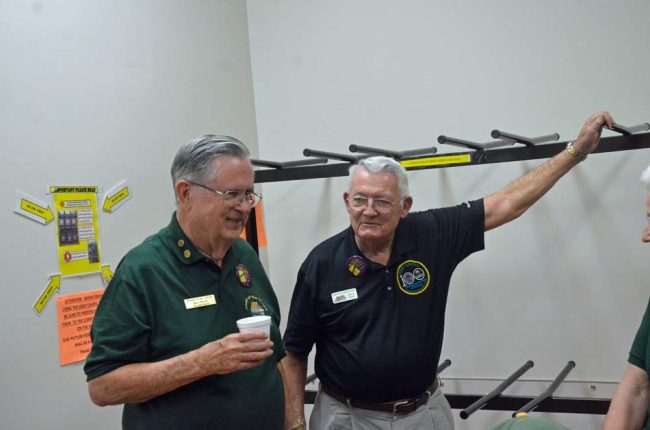 In other words, he'd looked it up.
One of three children, he spent his earlier years in Jacksonville and Bunnell and pulled out a drowning girl from the surf in Flagler Beach when he was 8 (she did not make it). He went to school in Volusia County, playing the alto sax but also football "just to prove that band members were not sissies," he wrote. He became a boy scout (as would all three of his sons), lied about his age to join the National Guard, attended Florida State University on a music scholarship, with extra cash from selling Schlitz beer on campus, and graduated with a Bachelor in Music Education in 1962, going on to earn a Master's in Public Administration from Central Michigan University in 1974.
He had a brief marriage before he married Antoinette Messina in 1967, with whom he had three boys (Devin, Brian, Sisco), spending the next decade on various military assignments before building homes in the late 1970s and early 1980s in Port Orange, contending with chronic and very painful arthritis and accumulating hip replacements over the years because of it.




His second marriage ended in 1993, and five years later he again met Gloria McArn Shortlidge, his childhood friend, also recently divorced. They were married in 2003, coincidentally around the time when Deen's life as a historian and with the Flagler Historical Society was taking off.
Ironically, it's also around the time when his autobiography stops.
"He became our modern-day archivist of the county. He was a true giant in advancing the county's unique history," says Al Hadeed, the county attorney and a long-time friend of Deen's, who shared his affinity for history. "He was working consistently to preserve and protect our heritage here, constantly defining and reinforcing the characteristics of our community." Hadeed recalls what may seem mundane to most but are essential parts of preserving a region's history: the way Deen preserved the field notebooks of the county's surveyor, including records before it was a county.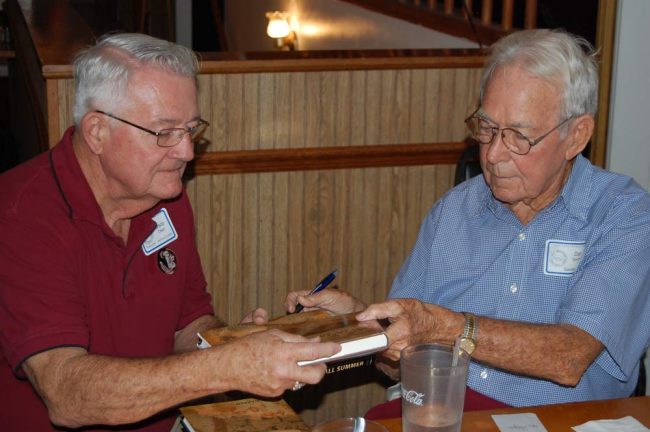 There was also the not small matter of Deen's sense of justice: Flagler County history until recently had been white history. But not in Deen's hands. "Sisco didn't see the color line," Laundrie said. "He reported all the history and all the facts and made an effort, reached out to living relatives of people of color in Flagler County to accurately portray their lives in Flagler County. And details: oh my gosh."
Deen's is likely the only detailed, documented account of the Black, Masonic cemetery on Old Kings Road in Palm Coast, including a list of all those buried there, with links to their obituaries.
"We both shared the view that Flagler County was not going to be 'anywhere Florida,' that Flagler County was very, very special, blessed," Hadeed said, "Blessed with a very broad and complicated history as anywhere else. But a very interesting history with resources that still remain, that weren't bulldozed. And what we wanted to do was to preserve that special character. He didn't have to come back here. He very successful man, he came back here, he made his mark to try to preserve that history. I already was on that trajectory because that is what attracted me to Flagler in the first place. And why I eagerly worked with him, as did many others."
He and Gloria traveled to Spain, Cuba, South Africa's and Namibia's nature reserves, New Zealand five times (where Devin lives), collected honors, volunteered, contributed generously to local organizations, and remained engaged, as they always had, in the culture around them and in which they played a considerable part, even if most in the county–a county of newcomers–would not know their name.
"You made him a better person, Gloria. You really did," Devin told her this evening at the kitchen table, in the house Deen had lived in for almost half a century.
"And he, me," she said. "We were really, really good. A really good thing."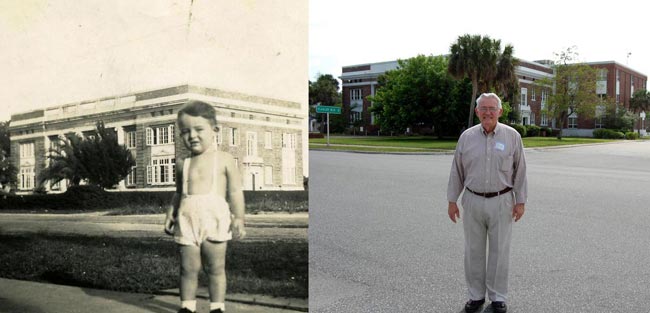 He'd had his struggles and overcome those, he'd had two cancers before his last and overcome those (exposure to Agent Orange in Vietnam may have had something to do with his illnesses), and he'd continued to work at his archives until a surgery only days ago got him off his feet.
His family and the Historical Society have a bit of cataloguing to do in his wake, and more than that, if his work is to continue.
"Every bit of it will be preserved and will be in that annex and will stay in the historical society. His work will always be there for anybody to see, and most of it is all his work. It's his legacy," says Tonya Gordon, the Bunnell city commissioner and a genealogist for some 25 years, who worked with Deen and has been the docent at Holden House six days a week since June. "We all are going to keep it going. We all made that promise to him, and we will keep that promise."
Note: The article was corrected regarding Deen's rank when he re-enlisted and his college and university degrees.