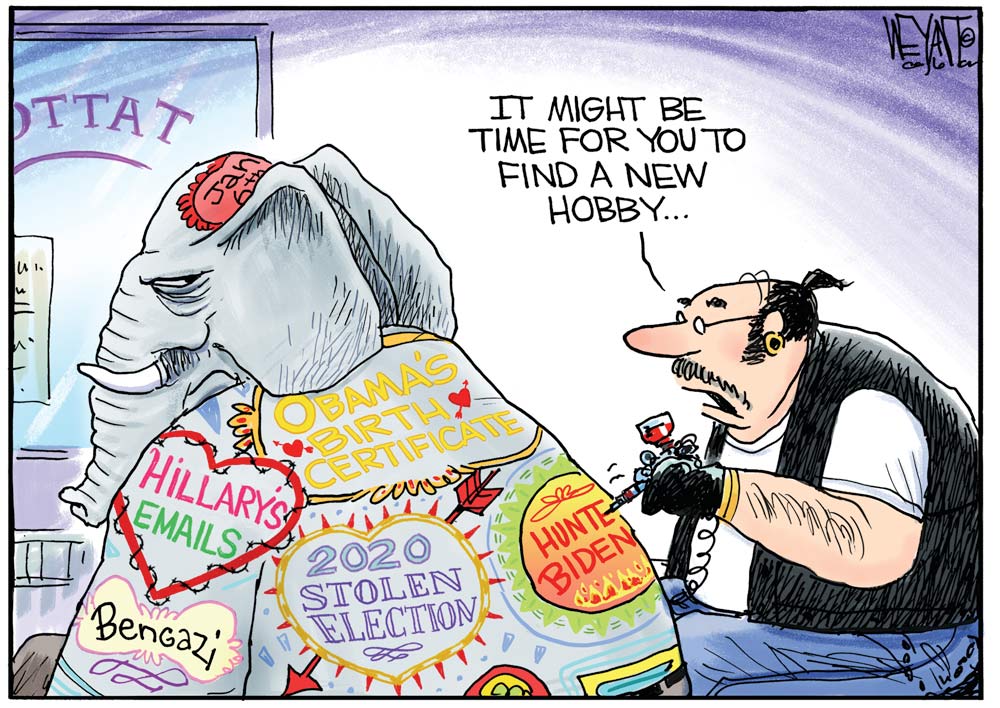 To include your event in the Briefing and Live Calendar, please fill out this form.
Weather: Sunny. Highs in the upper 80s. West winds around 5 mph, becoming east in the afternoon. Sunday Night: Mostly clear. Lows in the upper 60s. Southeast winds 5 to 10 mph.Check tropical cyclone activity here, and even more details here. See the daily weather briefing from the National Weather Service in Jacksonville here.




Today at a Glance:
"I Love You, You're Perfect, Now Change" at City Repertory Theatre, City Repertory Theatre, 160 Cypress Point Parkway, Suite B207, Palm Coast.  Immerse yourself in the extraordinary world of I Love You, You're Perfect, Now Change, featuring the brilliant book and lyrics by Joe DiPietro and the enchanting music by Jimmy Roberts. As the second-longest running Off-Broadway musical, this production has captivated audiences with its irresistible charm and universal themes. From the rollercoaster of first dates to the challenges of marriage, children, and the twilight years, this uproarious revue pays tribute to the triumphs and tribulations of romance. Fridays and Saturdays, Sept. 15, 16, 22, 23, 29, 39 at 7:30 p.m., Sundays Sept. 17, 24, Oct. 1 at 3 p.m. Tickets are $30, $15 for students.  Book tickets here.
Palm Coast Farmers' Market at European Village: The city's only farmers' market is open every Sunday from noon to 4 p.m. at European Village, 101 Palm Harbor Pkwy, Palm Coast. With fruit, veggies, other goodies and live music. For Vendor Information email [email protected]
Grace Community Food Pantry, 245 Education Way, Bunnell, drive-thru open today from 1 to 4 p.m. The food pantry is organized by Pastor Charles Silano and Grace Community Food Pantry, a Disaster Relief Agency in Flagler County. Feeding Northeast Florida helps local children and families, seniors and active and retired military members who struggle to put food on the table. Working with local grocery stores, manufacturers, and farms we rescue high-quality food that would normally be wasted and transform it into meals for those in need. The Flagler County School District provides space for much of the food pantry storage and operations. Call 386-586-2653 to help, volunteer or donate.
Al-Anon Family Groups: Help and hope for families and friends of alcoholics. Meetings are every Sunday at Silver Dollar II Club, Suite 707, 2729 E Moody Blvd., Bunnell, and on zoom. More local meetings available and online too. Call 904-315-0233 or see the list of Flagler, Volusia, Putnam and St. Johns County meetings here.
Notably: Your car is to blame: from Statista: "Cars and vans accounted for 48 percent of global transport carbon dioxide emissions in 2022, according to an analysis by Statista based on International Energy Agency data (IEA). This made the sub-sector the most emissions-laden mode of transport worldwide. As the following infographic shows, car and van emissions were over four times that of international shipping (10 percent) and even air travel (11 percent). Meanwhile, medium and heavy freight vehicles made up roughly a quarter of transportation emissions last year, despite representing a smaller share of vehicles. Altogether, the transportation sector is producing more than seven billion metric tons of carbon dioxide a year. While transportation is just one sector responsible for CO2 emissions, it is a significant one. According to the Emissions Database for Global Atmospheric Research, the transportation sector ranked second worldwide only after the power industry in 2022. The top five biggest contributors to CO2 emissions that year were: power industry (38.1 percent), transportation (20.7 percent), industrial combustion (17 percent), buildings (8.9 percent), industrial processes (8.4 percent)."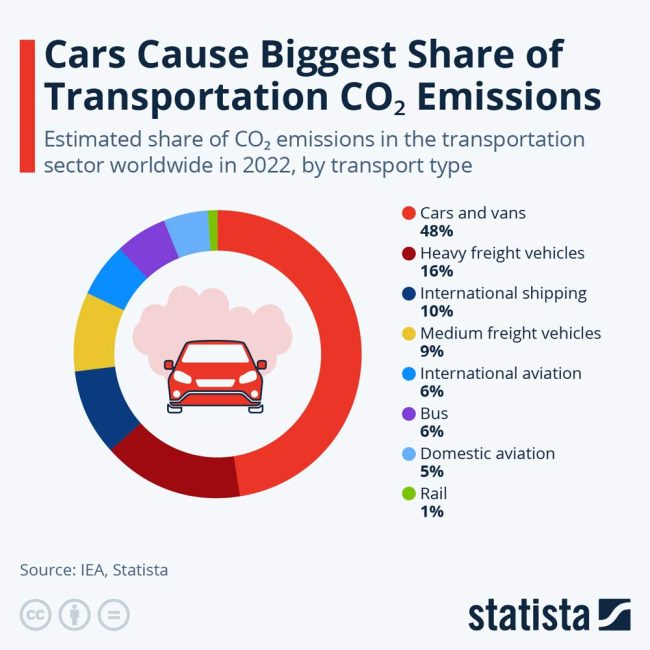 Now this:
View this profile on Instagram

The Live Calendar is a compendium of local and regional political, civic and cultural events. You can input your own calendar events directly onto the site as you wish them to appear (pending approval of course). To include your event in the Live Calendar, please fill out this form.
For the full calendar, go here.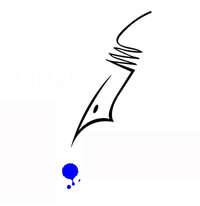 It is impossible to know exactly what would have happened if the Justice Department had put [Oxycontin manufacturer Purdue Pharma] and its executives on trial. But one thing is clear: It wouldn't have made a difference who won the case or who lost it. What would have mattered is that the evidence, painstakingly gathered by prosecutors, would have been put on public display. As the case played out in the Abingdon courthouse, witnesses would have testified and internal Purdue documents would have been entered as evidence. Whatever rebuttals defense lawyers offered, a bright light, both shocking and clarifying, would have shone on the actions of Purdue. That light would have illuminated the origins of the opioid epidemic and likely altered its course, sparing thousands of lives that would soon be lost.
–From Barry Meier's Painkiller (2018).